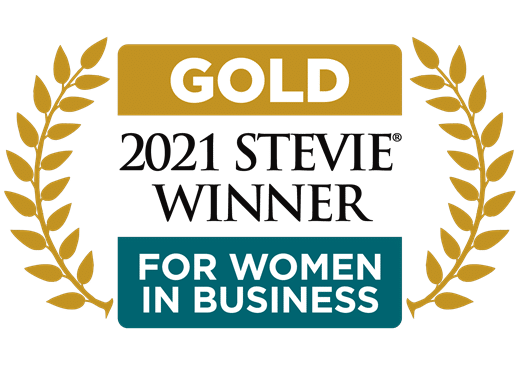 At Merit Medical, we believe success happens when we continuously challenge ourselves to grow and improve. As this year comes to a close, we are proud to announce that during 2021, we were recognized for our growth and achievements by several notable organizations.
Each award received is a testament to our mission of improving the lives of people, families, and communities throughout the world. Whether it was through the actions we took to reduce our environmental footprint or protocols put in place to keep our employees safe during the pandemic—2021 was a year of perseverance and determination to make a difference.
Utah Business 2021 Green Business Award
Merit's global headquarters in Salt Lake City, UT, received the 2021 Green Business Award, which recognizes organizations and individuals making positive strides to promote sustainability within the Utah community. Merit specifically won in the Corporate Initiative category for the actionable steps taken to reduce the company's environmental footprint, now and in the future:
Designing an Environmental Management System
As a global manufacturer of medical devices, Merit plays a significant role in contributing to a sustainable future. Sound environmental practices are beneficial to our employees, our customers, and the patients whose lives benefit from our products. Our Environmental Management System is designed to measure, monitor, and facilitate continuous improvement to ensure we meet our sustainability goals. This includes:
Diverting waste from landfills by recycling materials, such as metal, plastic, wood, and cardboard
Eliminating additional shipping materials through our Merit Smart Shipping™ program
Supporting an on-site garden to reduce the amount of produce shipped to our facility
Striving for a zero-food-waste policy
Looking Forward
As a leader in the healthcare industry, we have implemented specific goals centered around combating climate change and reducing our usage of water resources. Learn more about our commitment to a sustainable future here.
By building on our past successes and taking the initiative to improve year over year, we aim to positively impact both communities in Utah and around the globe.
---
The Stevie® Awards for Frontline Medical Hero of the Year
This year Dr. Nicole Priest, Chief Wellness Officer at Merit, won gold in the Stevie Awards for Frontline Medical Hero of the Year for her efforts in mitigating the effects of the COVID-19 pandemic at our Merit facilities worldwide.
When the COVID-19 pandemic began, Dr. Priest was instrumental in innovating safe ways to enable employees to continue working. In addition to enforcing social distancing and mask guidelines before state and federal mandates were established, Dr. Priest ensured that educating employees on safe pandemic practices was a top priority. Through bi-monthly Wellness Newsletters, she provided case updates, healthy lifestyle guidance, and information as the pandemic unfolded.
She also partnered with the Salt Lake Health Department to bring vaccine education sessions directly to our campus, and in May of 2021, the Merit Care clinic began offering the COVID-19 vaccine to all employees and their dependents, creating an accessible avenue to help stop the spread of the virus. Thanks to Dr. Priest's efforts, Merit was able to continue operations safely and efficiently throughout 2020.
---
Utah Business 2021 Healthcare Heroes
Fred Lampropoulos, Merit Founder and CEO, was recognized as a 2021 Healthcare Hero for his leadership in guiding Merit through the COVID-19 pandemic.
From the onset of the pandemic, Mr. Lampropoulos was quick to adapt Merit's strategy to ensure employees were able to safely continue producing the life-saving medical devices the company is known for. By working closely with Dr. Nicole Priest, Chief Wellness Officer at Merit, Mr. Lampropoulos ordered and implemented COVID-19 safety measures, including mask mandates, social distancing, and temperature screening for employees on campus, and instructed many departments to move to a work-from-home solution where possible.
In order to further support employees during this uncertain time, Mr. Lampropoulos developed new travel policies, approved a pandemic sick leave policy, and began providing free meals to Merit employees working on campus through the on-site cafeteria. Thanks to his commitment to his employees, their families, and the communities we serve, Merit was able to continue designing, manufacturing, and shipping essential medical devices while maintaining employee morale during the pandemic.
---
These great achievements are the result of our dedicated teams working every day to make a difference. Thank you, Team Merit! We look forward to seeing what we accomplish in 2022!