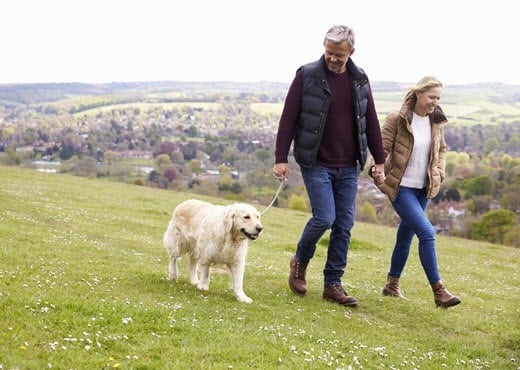 June is Men's Health Month, a time we use at Merit to raise awareness about conditions that affect men, encouraging individuals to take control of their health and live their best lives. We do this by providing the products and education needed to help physicians and patients learn more about life-changing procedures. One such procedure called prostatic artery embolization (PAE) is a minimally invasive approach to treating bothersome urinary symptoms caused by an enlarged prostate, also known as benign prostatic hyperplasia (BPH).
We sat down with Larry Sago, a patient who underwent PAE, to hear his story and better understand how life changing the procedure can be.
"The difference is like night and day," Larry said, describing his life before and after prostatic artery embolization (PAE).
Larry's journey began when he was diagnosed with BPH. A common condition, about half of all men in their 50s develop BPH—a statistic that increases with age.1 Although non-cancerous, BPH can cause a host of bothersome urinary symptoms, including feelings of urinary urgency, weak or interrupted urine stream, and urinary frequency.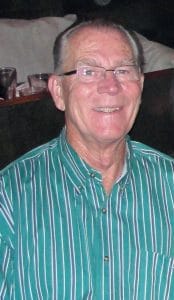 For months prior to undergoing PAE, BPH began to take a major toll on Larry's life. He started experiencing urine retention and found at times he couldn't go at all. In pain, Larry resorted to driving himself to the ER to get a Foley catheter inserted to temporarily relieve the pressure.
For many men like Larry who suffer from BPH, the first line of treatment is commonly prescription medications to treat the symptoms, but these are occasionally ineffective and often have less-than-desirable side effects. After trying medications, Larry found his symptoms couldn't be controlled any longer and continued to worsen. "My urologist told me TURP [transurethral resection of the prostate] was about the only answer."
TURP is a surgical procedure that cuts away the prostate tissue that blocks the flow of urine. While very effective in improving urination, it can be associated with complications like bleeding, urinary leakage, and sexual side effects. The bleeding risks become more concerning the larger the prostate becomes.
Not wanting to have surgery or to risk having the complications associated with TURP, Larry researched non-surgical treatment options online but wasn't finding much. As luck would have it, Larry one day found an article by University of North Carolina (UNC) Clinical Assistant Professor of Radiology Dr. Ari Isaacson discussing minimally invasive PAE at the UNC Health Care System's Center for Heart and Vascular Care.
"I emailed Dr. Isaacson as soon as I read about [PAE]," Larry recalled. "Amazingly, within half an hour he'd written me back asking for my phone number to further talk about the procedure. He called me and communicated all aspects of [PAE] very clearly." Liking what he heard, Larry drove from Atlanta to Chapel Hill to meet with Dr. Isaacson. Once a biopsy cleared him of prostate cancer, Larry was able to undergo the procedure as part of a clinical trial.
PAE is performed by an interventional radiologist and takes approximately one to two hours to complete. Under conscious sedation, a small puncture is made in the upper thigh or arm. A slender catheter is then inserted and guided via real-time imaging into the prostatic arteries that supply the prostate with blood. Tiny embolic particles are injected into these arteries, blocking blood flow to the enlarged areas of the prostate. Once deprived of blood, these areas of tissue die (necrosis).
"PAE results in shrinking and softening of the prostate which allows for urine to flow through easier, ultimately reducing urinary symptoms," Dr. Isaacson explained. "Some of the advantages of PAE are that it is performed as an outpatient procedure, and the recovery time is quick. In most cases, no Foley catheter is required. PAE also has very little chance of affecting sexual function. In some cases, sexual function is even improved after patients are able to stop taking BPH medications."
Post-PAE, Larry describes the procedure as easy with no pain or bleeding. Afterward, he was able to go back to his hotel room in Chapel Hill, spend the night, and drive home to Atlanta the next day. "For about a week, my former BPH symptoms returned, but they were briefer and milder this time. Once they went away, I felt like I was 20 years old again!"
PAE not only resulted in clinical improvements, it also gave Larry something priceless—his life back.
"I literally don't think about the symptoms I used to struggle with," Larry said. "I can go play golf without having to worry about going to the bathroom in the middle of the golf course!"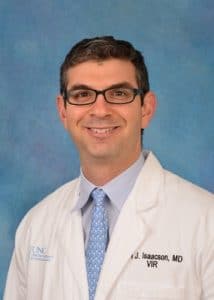 "I'm so pleased for Larry," Dr. Isaacson noted. "His case demonstrates how effective this procedure can be. Many PAE patients can enjoy improved urination for years following the procedure."
Feeling truly fortunate to have been a candidate for PAE, Larry said the only thing he would've done differently was have the procedure sooner. "If this treatment had been available, I would've done it years earlier. I simply hope there's more awareness so that others can experience the boost in quality of life and long-term health that I did."
Explore other patient testimonials and learn more about PAE.
At Merit, our mission is to improve the lives of people, families, and communities around the globe. If Larry's story resonated with you, and you're experiencing bothersome symptoms from BPH, talk to your doctor today to see if PAE might be an option for you.
---
The above information should not be construed as providing specific medical advice but rather to offer readers information to better understand their lives and health. It is not intended to provide an alternative to professional treatment or to replace the services of a physician.
REFERENCES
Urology Care Foundation. (n.d.). What Is Benign Prostatic Hyperplasia (BPH)? Retrieved from http://www.urologyhealth.org/urologic-conditions/benign-prostatic-hyperplasia-(bph)/