Today is International Women's Day, a time of global recognition of women's achievements economically, socially, and politically. Women of today are breaking expectations, stereotypes, and limitations of the past. It is a time that shines a light on how far women have come as well as the existing need to still achieve true gender parity.
In honor of this momentous day, we interviewed some of the outstanding women within our company, asking them questions about empowerment, a brighter future, and how we can achieve it together.
---
Women of Merit—Today is your day,
and we celebrate you.
---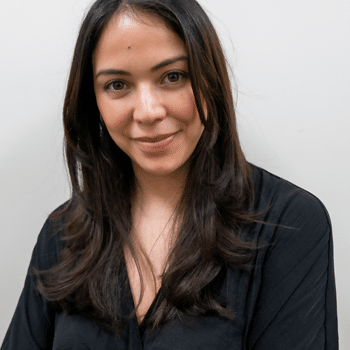 Scarlet Guevara
Talent Acquisition Specialist
Merit Tijuana
How has Merit empowered your growth and success?
In the time I've work at Merit, I haven't experienced any barriers within the different roles or positions I've had. I've also been encouraged to be creative in my work. Both freedoms have helped me grow and succeed.
What inspires you?
The people at Merit! I see multiple generations working at Merit, people who have migrated from other states looking for a better future. Many have grown with Merit over the years, and that says a lot.
What can women do to build a better tomorrow?
Breaking bias and reaching more leadership positions. These are things we're still learning how to do. We don't know what the world would be like if it were led by more women. We'll have to get there to find out!
How can women support each other in the workplace?
We can support each other by validating one another and making our opinions and professional points of view heard.
Gender equality can exist, but both men and women need to work together, helping everyone have access to the same opportunities. Merit encourages this mindset.
---
Ivonne Osuna
Global Communications Analyst, Merit Salt Lake
---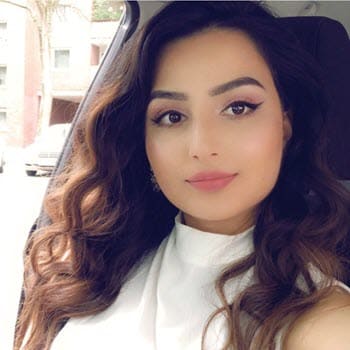 Sadaf Bidar
Compliance Specialist
Merit EMEA
How has Merit empowered your growth and success?
Merit has offered me the possibility to learn and develop my strengths at my own pace. At the same time, I'm motivated to take on responsibilities that lead to new opportunities.
What inspires you?
The possibility of reaching my goals and learning as much as I can on the way. I'm inspired by all the strong women who lead within Merit. I strive to learn from them and one day, inspire others.
What can women do to build a better tomorrow?
We can stand together and encourage each other. Less judgement and more understanding to each individual situation.
How can women support each other in the workplace?
Not feel threatened by strong women but encourage them, learn from them, and reach out a helping hand. This way, we create opportunities for other women trying to reach their goals. Affinity groups, like Merit's Women's Leadership Initiative, are great ways to encourage woman to learn from each other. I am proud to be a part of it.
---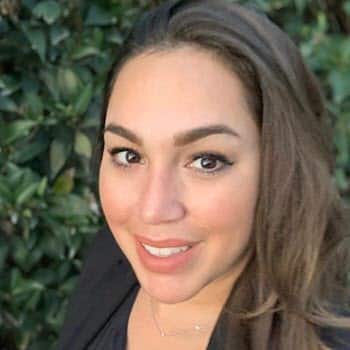 Jess Walker
Associate Strategic Accounts Director
Merit USA
How has Merit empowered your growth and success?
In the duration of my time with Merit, I have continuously been challenged to gain additional knowledge, work alongside various colleagues, and pursue my professional goals.
Through this journey, they have supported my professional development by providing requested resources, training, mentorship, and a bridge to transition and create my own unique career path.
What inspires you?
The people. Across the organization, it's evident we hire talented people who are passionate about making a difference for the hospitals, physicians, and the patients they ultimately serve.
What can women do to build a better tomorrow?
Be inclusive and intentional about our objectives. Don't be afraid to speak up and always have an unwavering call to action with an end goal that will leave a legacy.
How can women support each other in the workplace?
Women can support one another by having a common understanding that everyone brings a unique perspective to the table. We can support one another by being openminded and providing meaningful encouragement and constructive feedback. This can be done openly to create a team environment where everyone is able to lean in.
---
Malin Florentzson
Business Development Manager, Merit EMEA (Nordics)
---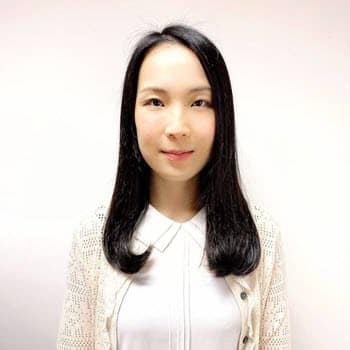 Yan Lo
Product Manager
Merit Asia
How has Merit empowered your growth and success?
Merit's team spirit has empowered my growth. Sticks in a bundle are unbreakable.
I have confidence to overcome challenges because I have the support of my team. I treasure the culture here, as we can share our thoughts, discuss them, and make things happen together.
What inspires you?
At Merit Asia, our core values—growth, accountability, and sustainability—inspire me a lot. Together, we learn and grow with the company every day, well equipped to overcome the challenges in an ever-changing industry. We embrace the responsibility of pursuing high standards to deliver promising results in an ethical way. We strive for sustainable outcomes that drive long-term success for the company.
What can women do to build a better tomorrow?
Believing in yourself is the key. We all have our strengths, and when we work as a team, women and men together drive the company forward. It's important women feel confident to share ideas in the workplace and not feel limited when taking on more responsibility. We can all contribute to building a better tomorrow.
How can women support each other in the workplace?
Voicing, listening, and sharing are important. Speak up and find the support you need from your team and the company. If you find someone in need, always lend a helping hand. Together we can build a harmonious working environment.
---
Jeanne Ortiz
Digital Marketing Coordinator, Merit Salt Lake
---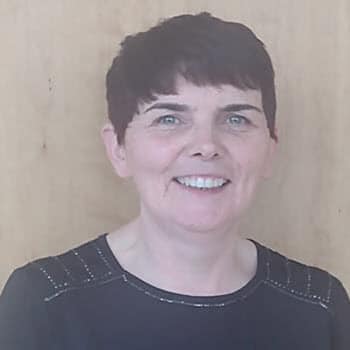 Maura Shaughnessy
Production Operator III
Merit Galway
How has Merit empowered your growth and success?
Merit has empowered my growth and success through support, mentoring, and feedback I receive. The in-house courses Merit has provided have also advanced my career path.
What inspires you?
What inspires me most about Merit is the way we work together as a team in achieving goals and acknowledging the milestones along the way.
There's also a great variety of things to do, including our Wellness and Environmental programs, Sports and Social Club, and charity events.
There is great camaraderie within Merit Galway. Always someone to have a cup of tea with and laugh.
What can women do to build a better tomorrow?
Women can build a better tomorrow by knowing their self-worth. Enjoy success along the way, for today and future generations.
How can women support each other in the workplace?
Women can support each other in the workplace by talking, listening, mentoring, and encouraging each other in achieving success. It's also important to celebrate those successes together.
---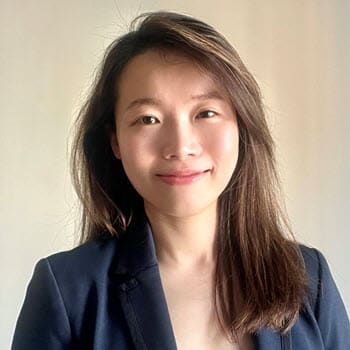 Ernie Szeto
Business Process & Marketing Operations Manager
Merit Asia
How has Merit empowered your growth and success?
Merit has created a sandbox where employees are able to practice trial and error. We learn fast from every experience. It's rare for a company to embrace new workflows and still preserve traditional ways of work. It supports my growth both personally and professionally.
What inspires you?
Merit employees. Predecessors set a good model, and new employees always feel welcome in the workplace. We have a flat organizational structure at our facility, so we can reach out to senior management for professional meet-ups and learn from them.
What can women do to build a better tomorrow?
We can learn from each other! Women of different ages gain different experiences in life. This knowledge is something valuable we can share with each other.
How can women support each other in the workplace?
We can offer more acceptance and less judgement. This can help women access new opportunities and have equal say.
---
Sheila Hogan
Account Manager, Merit ANZ
---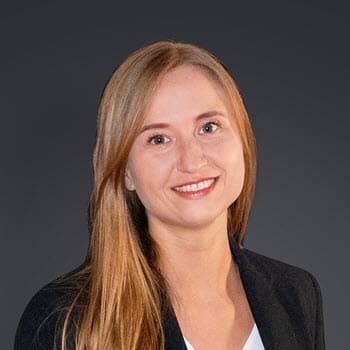 Maud Relouw
Business Support Manager
Merit EMEA
How has Merit empowered your growth and success?
As a business support manager for our Sales teams, I interact with multiple departments. I've been given freedom to make decisions, and my coworkers trust these decisions.
In the early stages of my job, like many, a lot of experiences were new for me. But I received a lot of guidance from leadership and fellow employees, both giving me the support I needed to be successful.
For example, I told my manager I wanted to gain knowledge about the financials and value creation of a company. I believed this information would help me develop a broader skillset to be successful in my job. He said choose a course; Merit will pay for it. And so, I did!
What's more, there's a group of analytical-minded women in the Maastricht office who meet regularly for coffee. We share experiences, professional advice, ideas for prioritization, and give each other ongoing motivation.
What inspires you?
My work has two key components: crunching numbers and talking with people. That mix of analytics and relationship building really drives me and plays to my strengths.
I also thrive on optimization. I'm passionate about anything I can do to help realize improvements—from managing DOMO or our CRM system to working closely with the pricing team.
What can women do to build a better tomorrow?
I love it when we celebrate each other's accomplishments. It builds a culture of support and encouragement.
A time that comes to mind is when I presented on stage at a meeting. I was overwhelmed by the compliments I received after being on stage. Their commendation meant as much to me as receiving the EMEA Vision and Values Award I'd recently won.
We also need to offer each other guidance and mentorship. When someone achieves success, others can learn and vice versa. Emotional support, within a group of trusted people, can build confidence and help you achieve new heights.
How can women support each other in the workplace?
Collaboration and advocating for each other. It's not just women; standing up for each other and providing a supportive and encouraging environment for everyone is key.
Diversity and inclusion are important. Hiring qualified individuals from a variety of backgrounds and experiences only helps my team and everyone at Merit do a great job.
---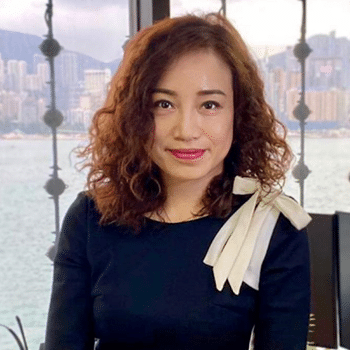 Pamela Lee
Senior Director, Human Resources
Merit Asia
How has Merit empowered your growth and success?
As a woman, I have experienced growth and success in the workplace, and Merit has been an integral part of it.
At Merit Asia, we have a Growth Mindset, which is anchored in our core values—growth, accountability, and sustainability. We use this mindset to foster a learning culture that teaches our employees to embrace challenges, learn from mistakes, and develop creativity drom each experience.
Merit always believes in employee potential. By sharing and gaining knowledge and supporting its team members, the company has created an empowering employee environment that allows for the expansion of expertise. This is important for everyone.
For this and more, Merit was named Top Employer—and the journey continues! Let's keep growing together!
---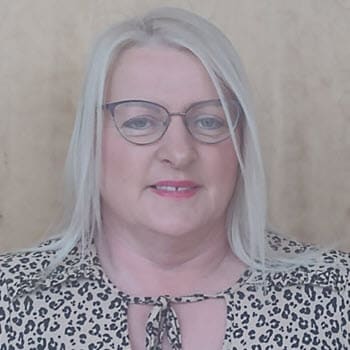 Geraldine Molloy
Senior Administrative Assistant
Merit Galway
How has Merit empowered your growth and success?
Merit has supported me throughout my career. I have autonomy, and I'm trusted to do my job, which gives me more control over my projects. This freedom also provides me with greater job satisfaction, motivation, and commitment to our organization.
What inspires you?
My role requires constant interaction, so I'd have to say what inspires me most are our people! There's always someone to lend a hand or a listening ear.
At Merit Galway, we have a lot of support through our mentoring system as well as our Reach Responders and Wellness programs. All these resources are utilized by our employees daily.
Outside of this we have a wonderful Sports and Social Club. We run fabulous sporting events and we socialize together. These add to Merit Galway's interactive culture.
What can women do to build a better tomorrow?
Women are beginning to have a much stronger voice and are becoming more empowered. However, it's up to us to use that voice to ensure equity for the future.
How can women support each other in the workplace?
It's important for women to be more open in our conversations and talk about the things that are affecting us. It's in sharing that we'll find someone who has already gone through something similar and can help us find the solution to a challenge. A problem shared is often a problem halved! It's also important to share career success and elevate each other along the way.
---
Joanne Hislop
Senior Engineer II, Merit Salt Lake
---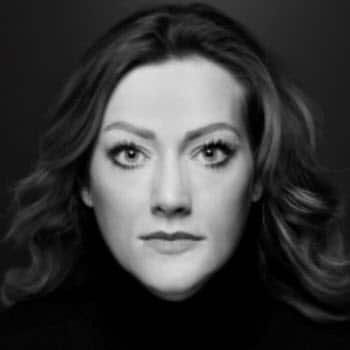 Jasmin Arndt
Senior Territory Manager
Merit EMEA
How has Merit empowered your growth and success?
I came to Merit from a company where I'd worked a long time, and I was a little insecure. Once I arrived, I loved it. Merit as a company is very transparent, and my team is welcoming, diverse, and open. We discuss strategy, different perspectives and ideas—I feel heard.
I found a working environment with a lot of freedom to develop new ideas and be creative in the way I need to build my market in my territory. This freedom in my work is very empowering and allows me to grow.
What inspires you?
I work in Merit Oncology with a product line for breast cancer therapy. Together with my team, we're changing lives, creating a better and safer treatment for patients. This is the mission that drives us. Everyone knows somebody who was diagnosed with breast cancer. It happened to me in my own family.
I meet patients in my daily work, and I see how these strong women are fighting—this is an inspiring and emotional part of my job. I know I'm here for a reason.
What can women do to build a better tomorrow?
See emotional intelligence as a strength and use it. We're living this at Merit because we have a lot of female leaders, and that changes the work atmosphere. Applying our emotional side to our business allows us to engage with customers and build a stronger connection with our team.
How can women support each other in the workplace?
It's important for women to talk about their daily challenges, and together find ways to handle situations better. There is always another woman living the same or similar challenges, and its beneficial to share thoughts.
Helping each other shine, being inspired and supported by other females—there's no room to be shy. Sharing our stories with others can help build confidence.
I also think it's crucial that women not compare themselves to each other. Everyone can be successful! Discussing our insecurities with each other and connecting can create strong relationships. Learn from the woman next to you. Inspire her, and in return, she'll inspire you.
February is Heart Month, and around the globe our team has taken advantage of all 28 days to help raise awareness of heart health.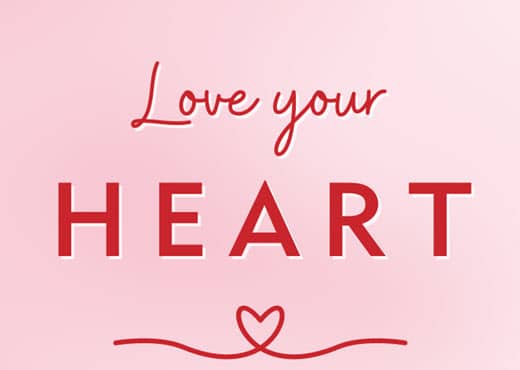 According to the World Health Organization, cardiovascular diseases (CVDs)—conditions that affect the heart and blood vessels—are the leading cause of death worldwide, responsible for taking an estimated 17.9 million lives annually.
This year, another side of heart health came to light: cardiac arrest. When Damar Hamlin collapsed on the field during a Monday Night Football game, it brought widespread attention to the necessity of lifesaving tools and techniques, like cardiopulmonary resuscitation (CPR) and automated external defibrillator (AED) use.
Because we believe that heart health, safety, and disease prevention are topics that affect everyone, we put together a month's worth of valuable activities to help keep each other's hearts beating strong.
---
Global CPR and AED Instruction
When it comes to cardiac arrest, every second counts.
Merit CWO Nicole Priest, MD, and the American Heart Association came together to teach our team, both live at our Global HQ and virtually, how to perform hands-only CPR and use an AED.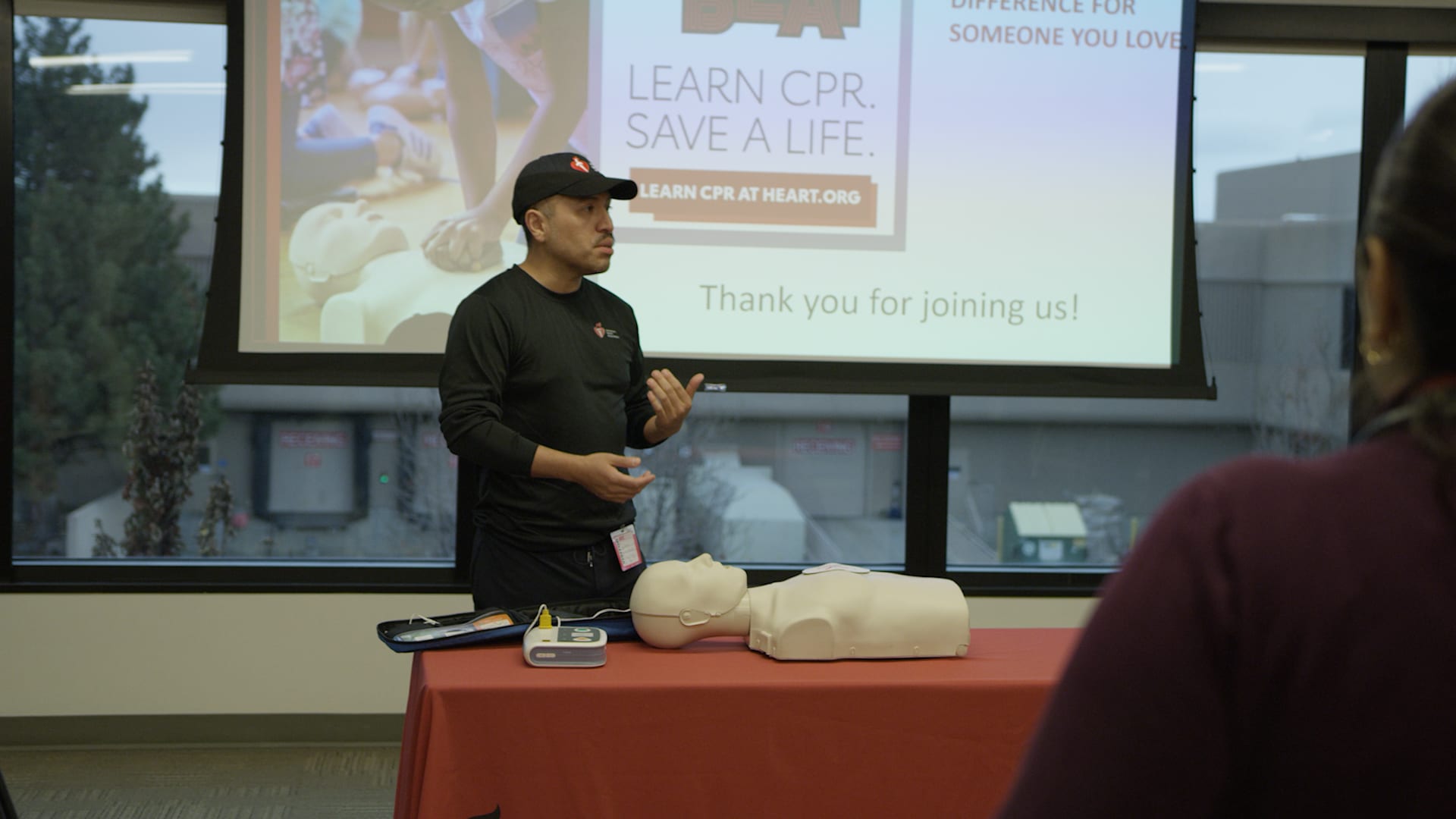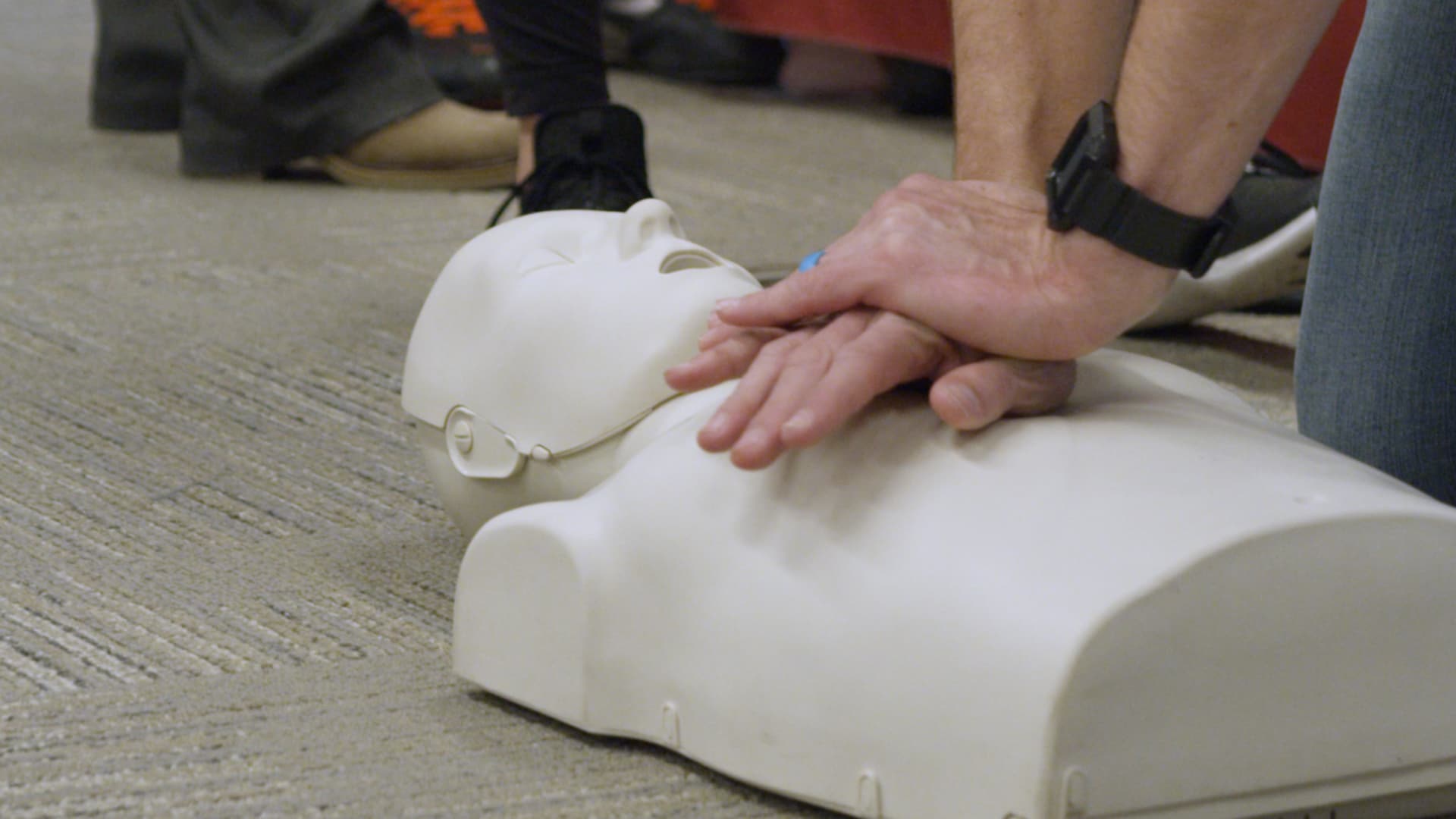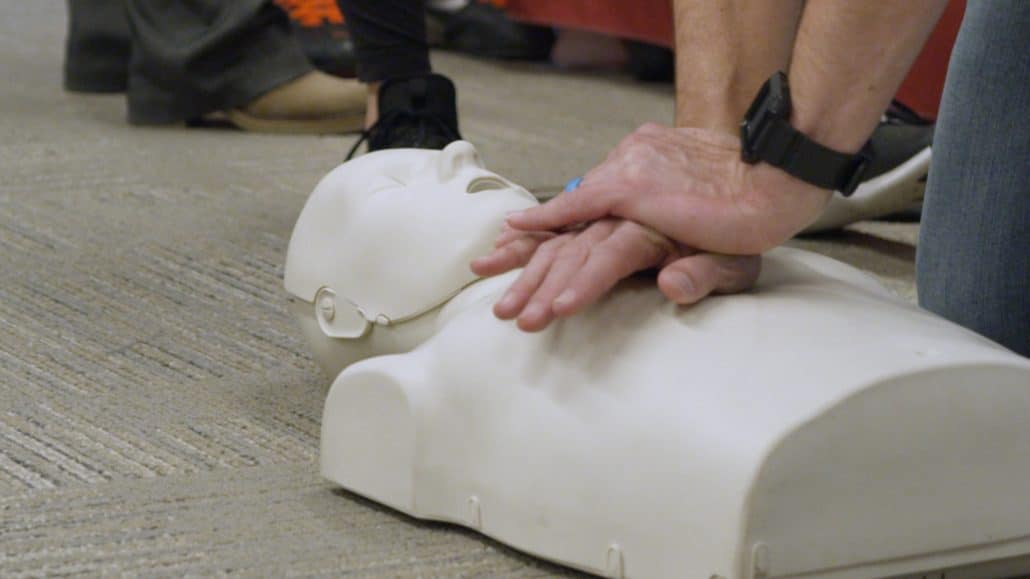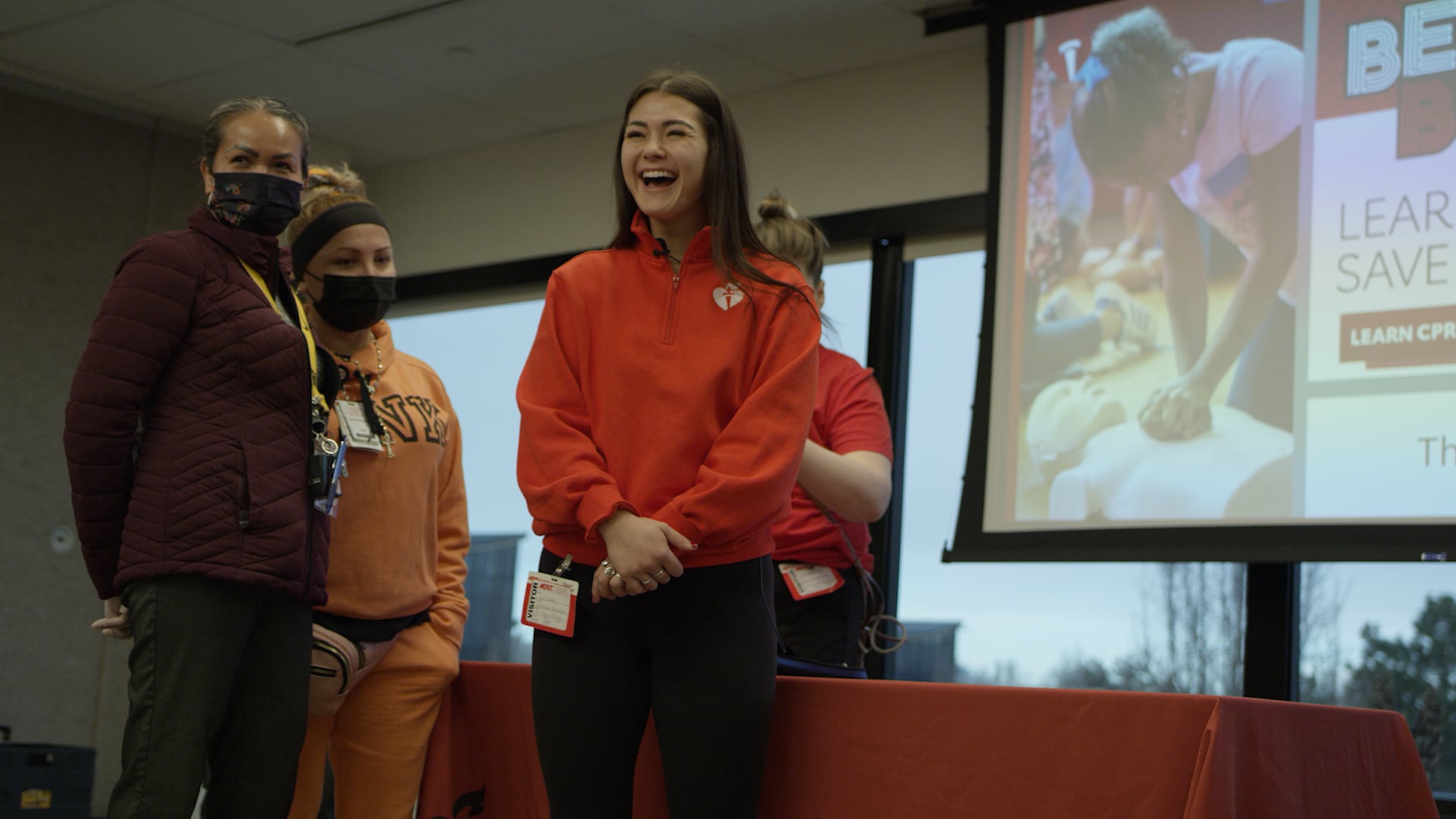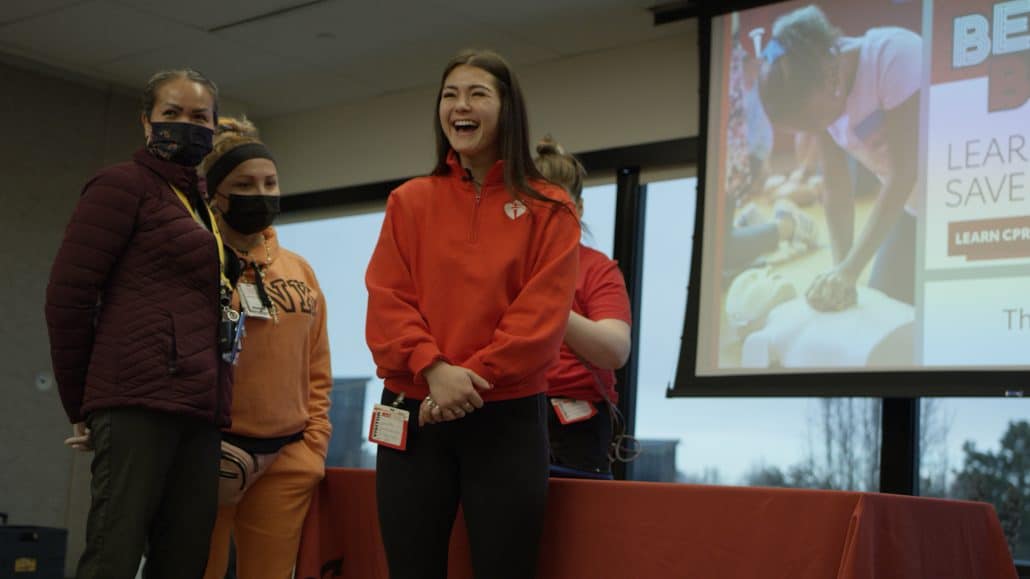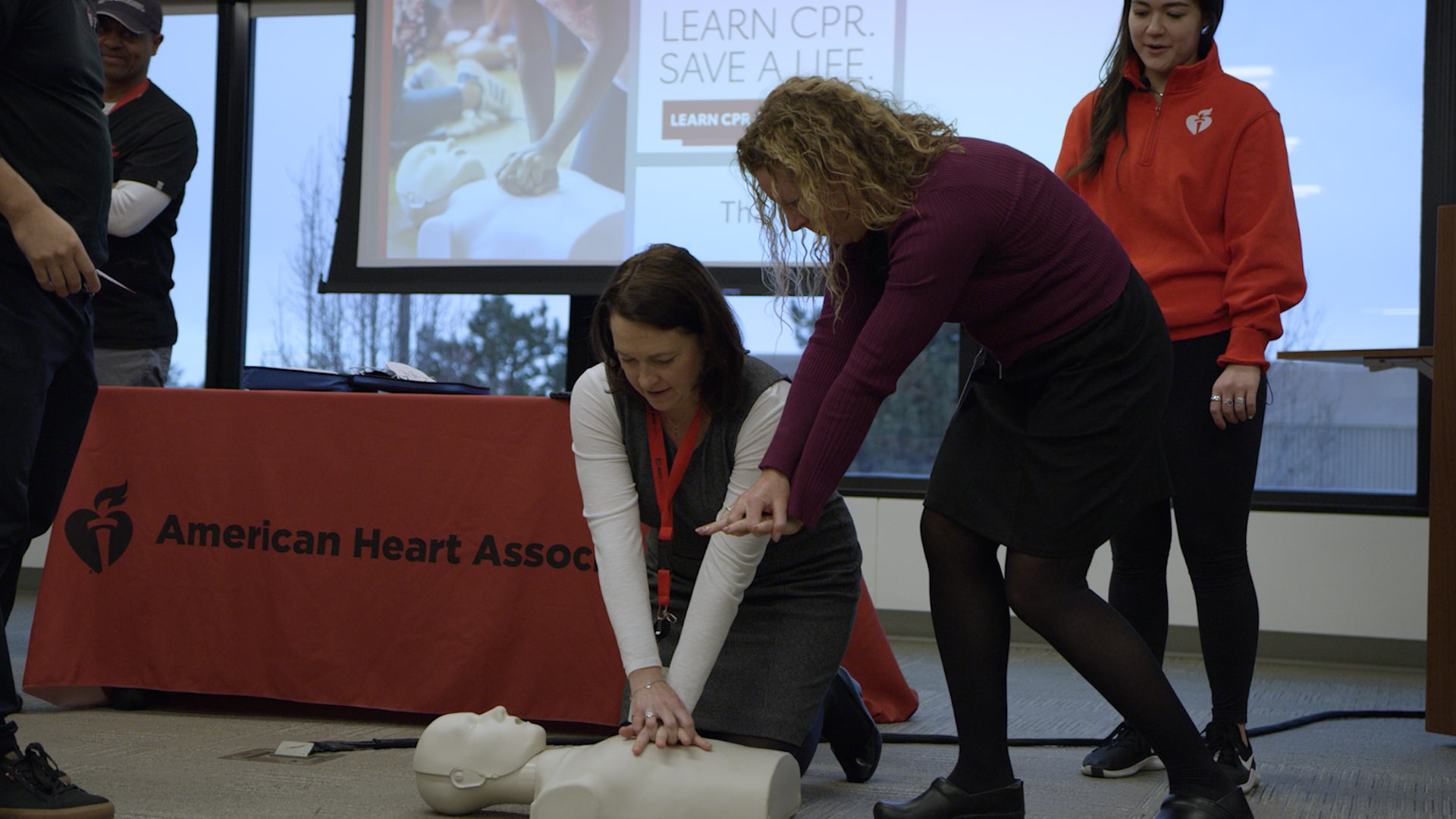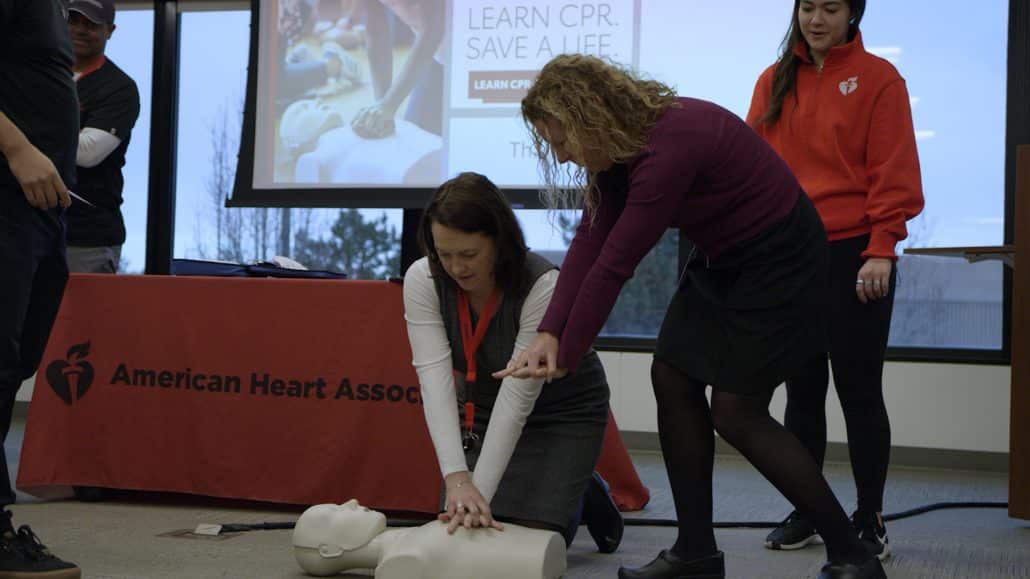 Wear Red Day
To further raise awareness of CVD, our team dressed for the occasion. Together our facilities became red beacons of hope, burning brightly across the nation.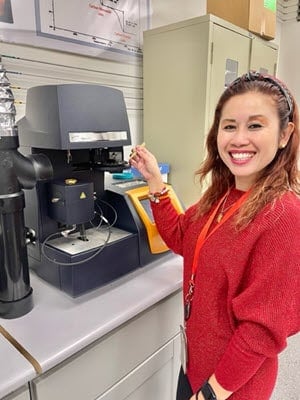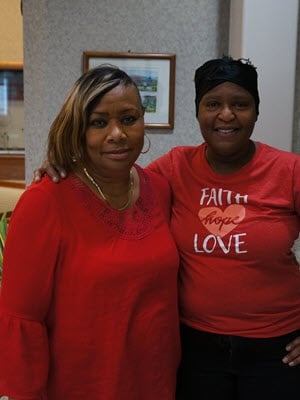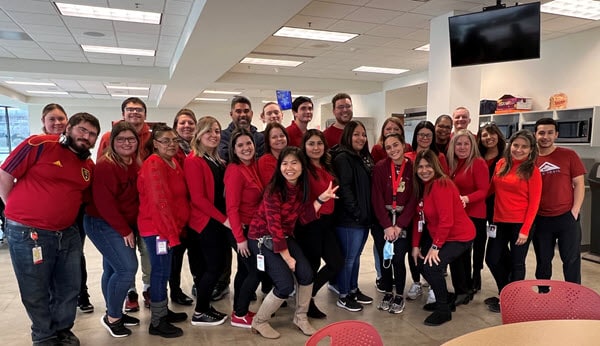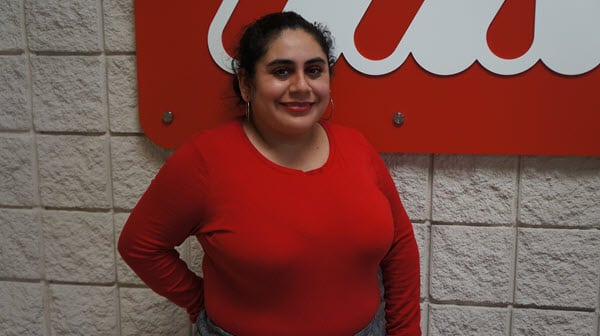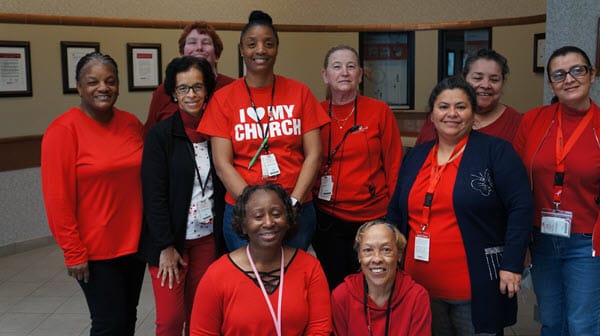 Employee Heart Month Newsletter

Each month, Merit CWO Nicole Priest, MD, sends out a company-wide newsletter, ensuring our employees have the latest health information. February's newsletter was full of Heart Month event info, lifesaving CPR and AED tips, and heart-healthy food recommendations.
Valentine's Day: Showing Employee Appreciation
Did you know mental health and heart health are connected?
To ensure our Merit family feels supported and appreciated at work, we set up a "Create Your Own Valentine" station on February 14, so employees could communicate how much they value each other.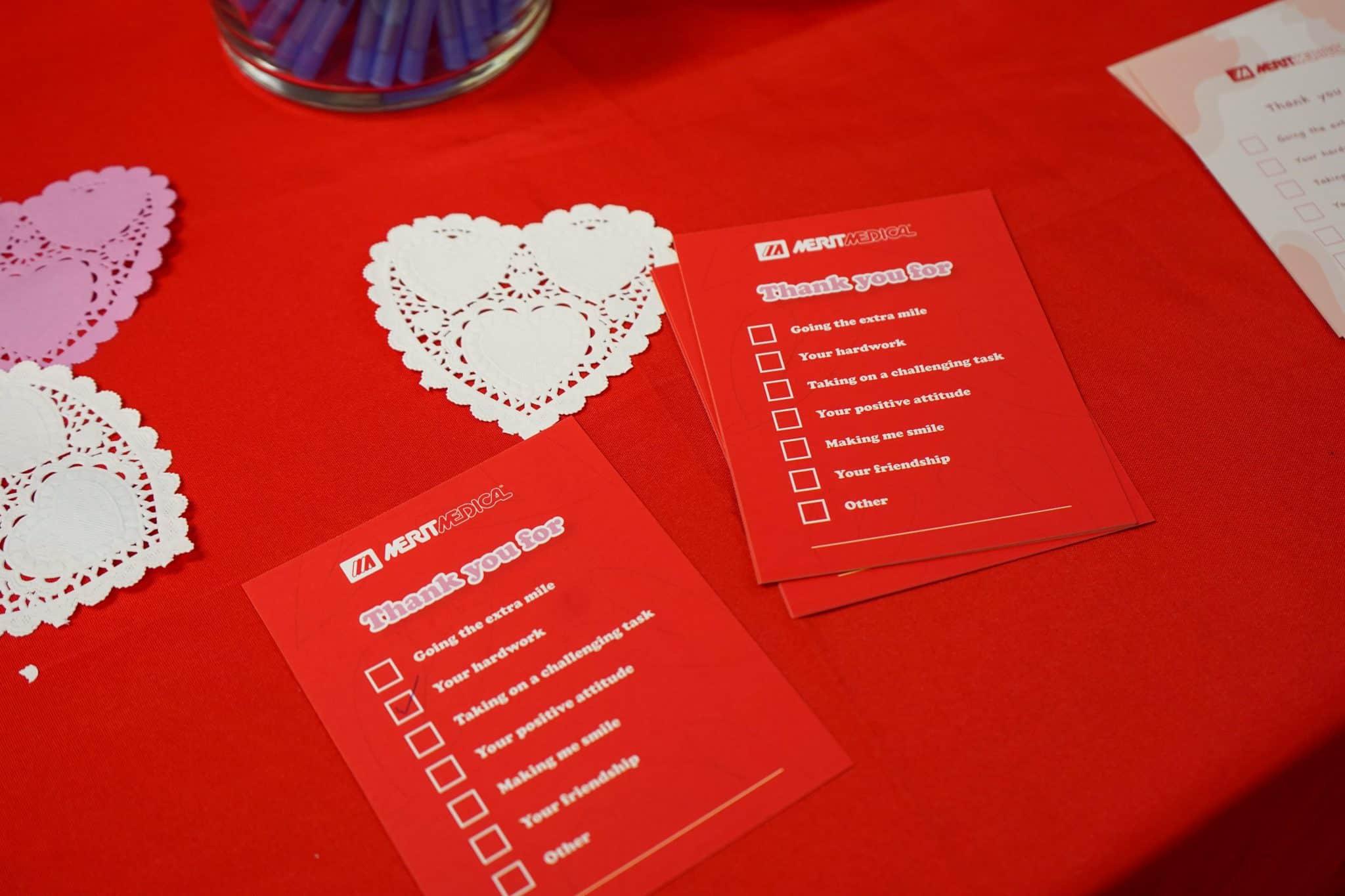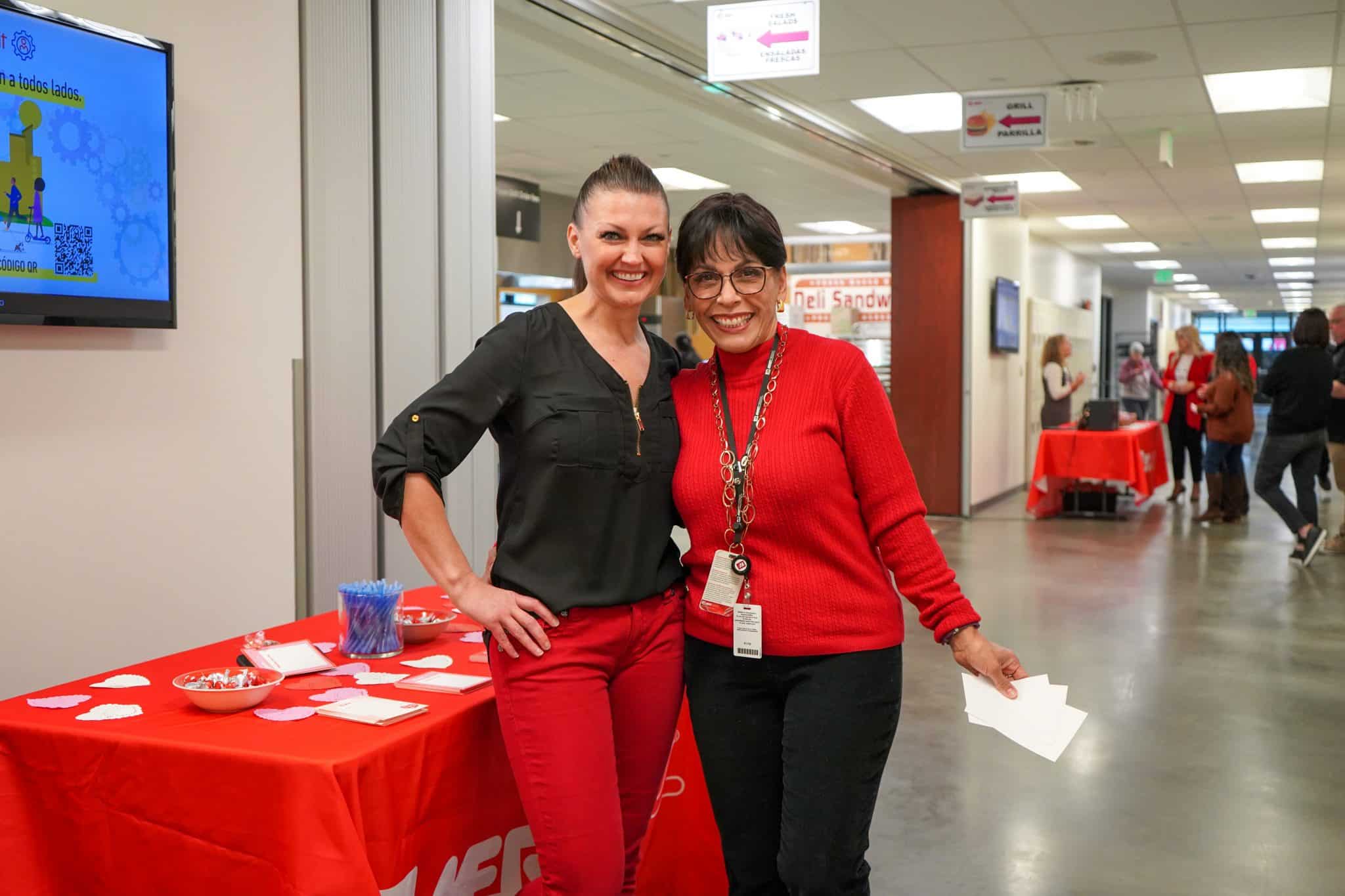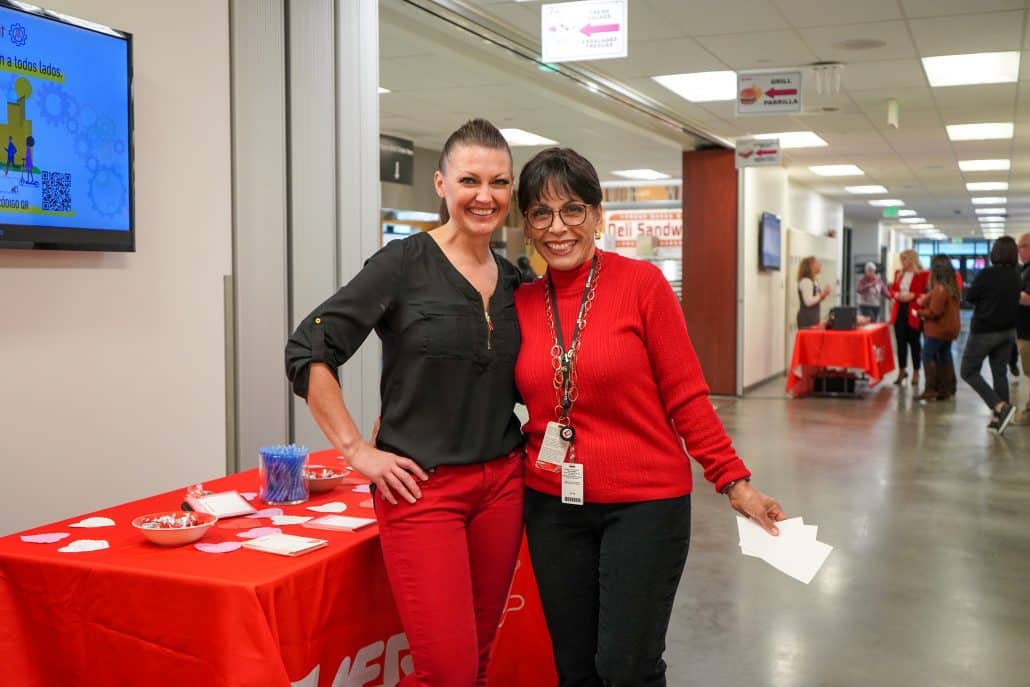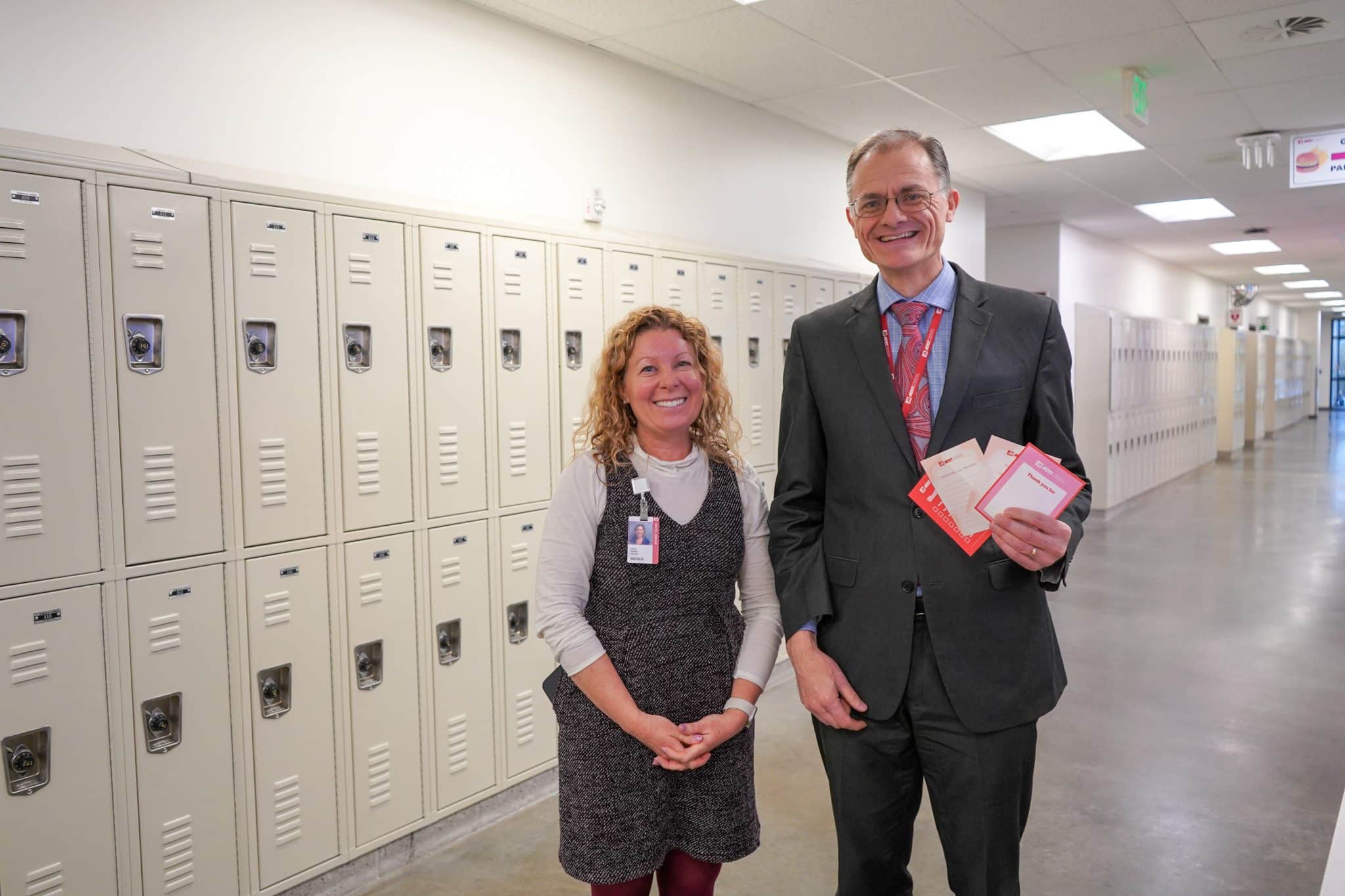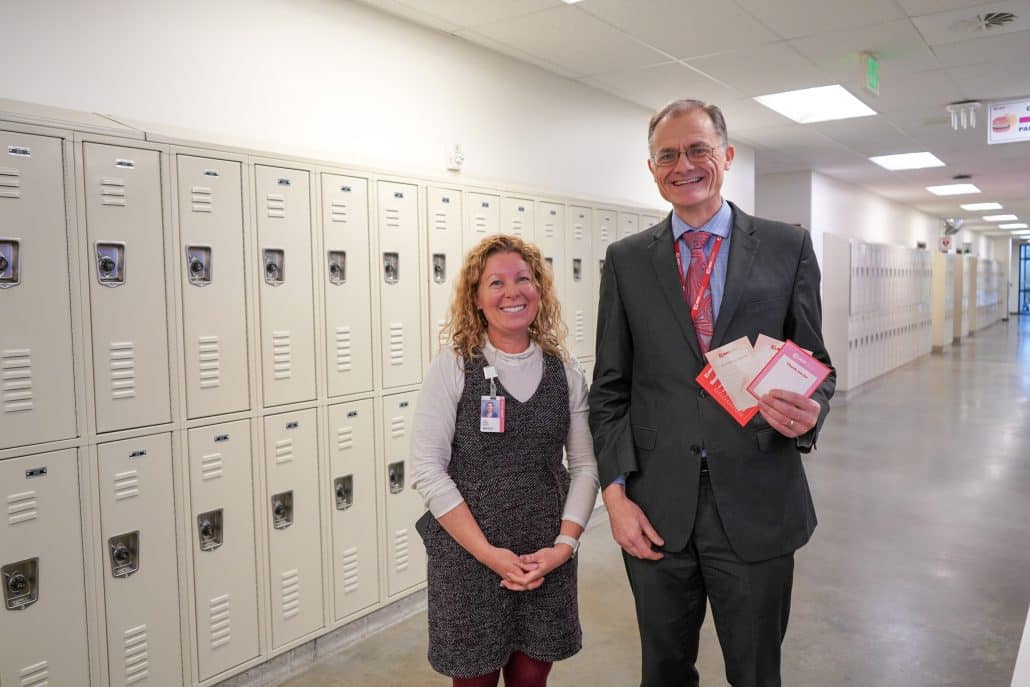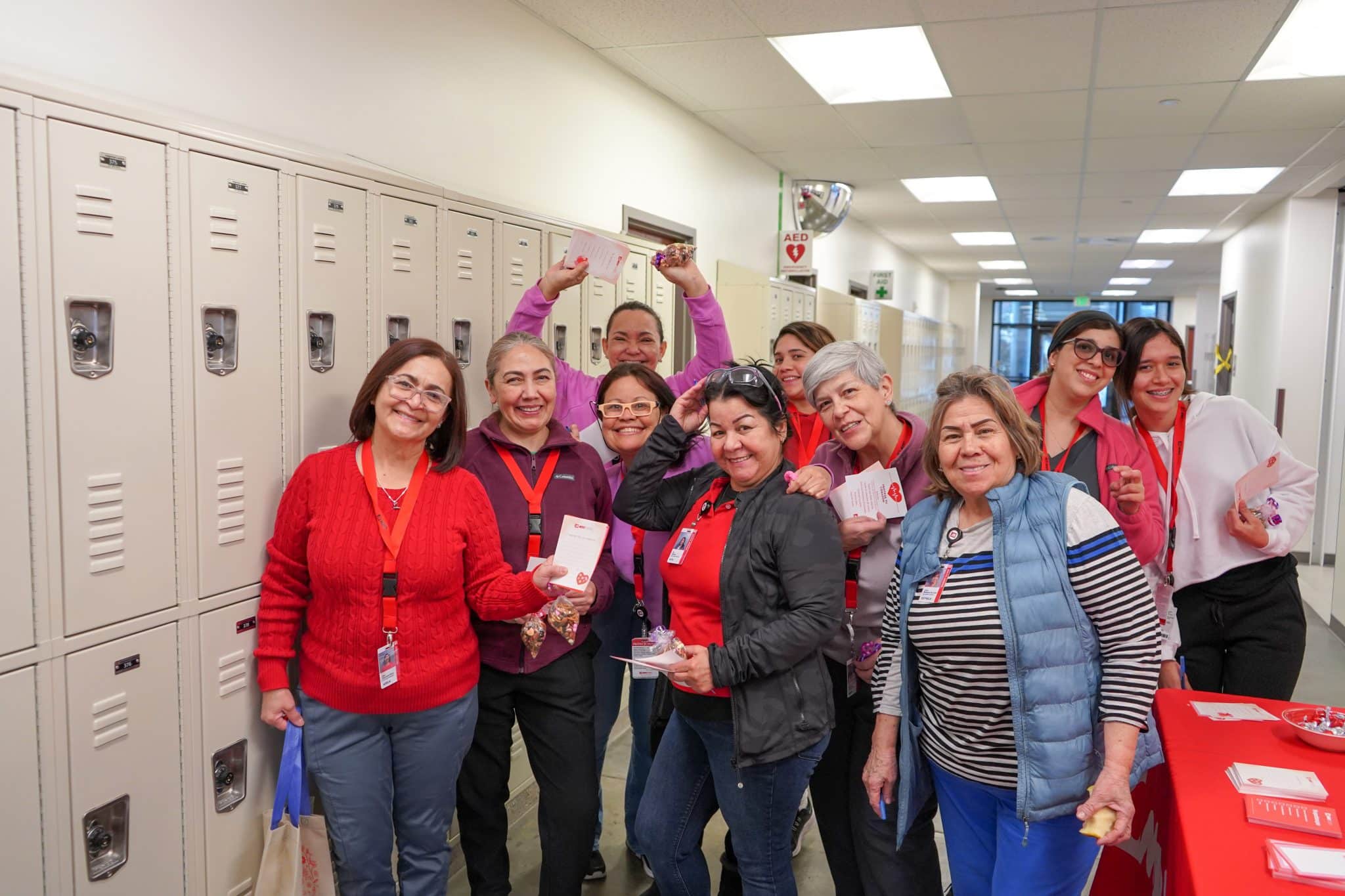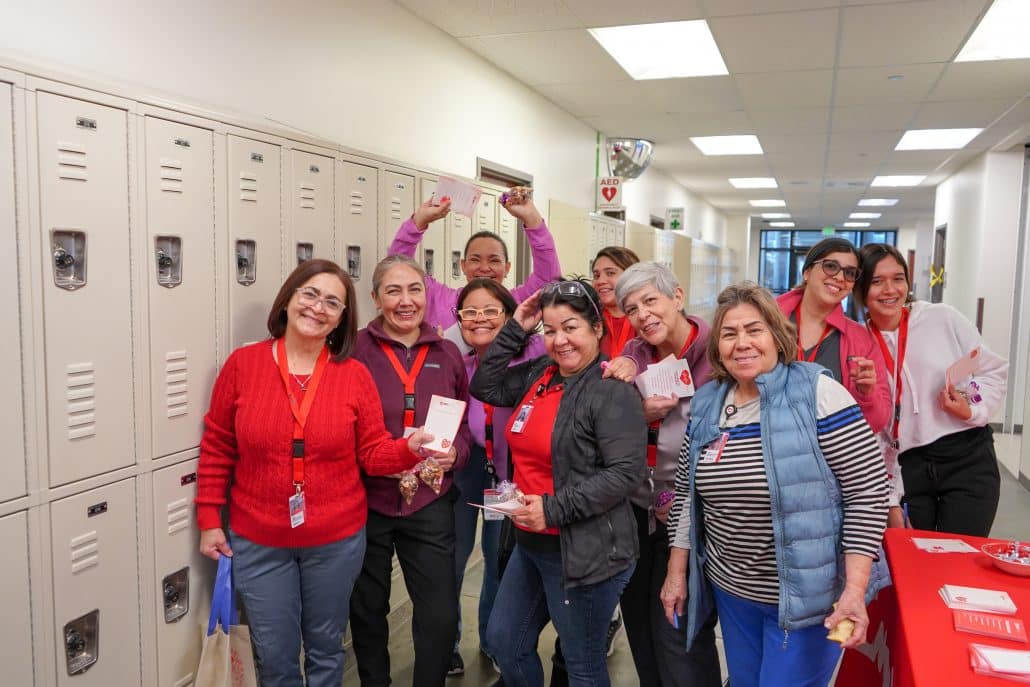 Social Media: Heart-Healthy Tips
We're a team with a common goal of improving the lives of people around the globe. To reach a wider audience, we shared our top heart-healthy tips over social media.
---
What are we doing for heart health the other 337 days of the year?
Explore our portfolio of cardiac technologies, solutions that help put better heart health within reach for everyone.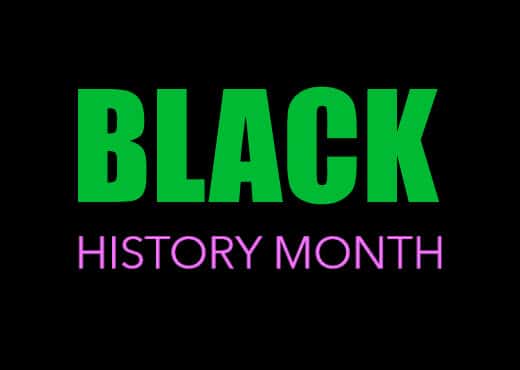 In February of 1976, President Gerald R. Ford officially recognized Black History Month. In his message to the nation, he called this observance an "opportunity to honor the too-often neglected accomplishments of Black Americans in every area of endeavor throughout history."
In healthcare, the accomplishments of Black clinicians have resulted in the research and development of treatments that have saved countless lives. Through it all, they remained steadfast and determined, believing that what they were fighting for should have no limits.
In closing, President Ford urged fellow Americans to join him "in tribute to Black History Month and the message of courage and perseverance it brings to all of us."
To honor this significant time, we have collected the inspiring stories of 10 Black clinicians who pushed boundaries and broke down barriers, who challenged stereotypes and disrupted what was
—who changed the face of medicine.
---
Dr. James Durham (1762 ̶ ?)
Born into slavery, Dr. James Durham bought his freedom and started a medical practice in New Orleans, LA, becoming the first Black American physician in the United States. As a previous slave to many physicians, he learned how to read and write and work with patients. This experience led to an active medical practice until 1801 when the city restricted his practice for not having a formal medical degree.
Photo Credit: African American Registry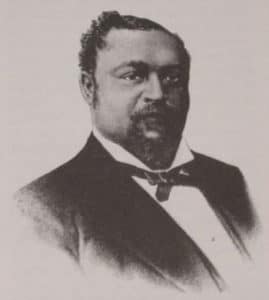 ---
James McCune Smith, MD (1813 ̶ 1865)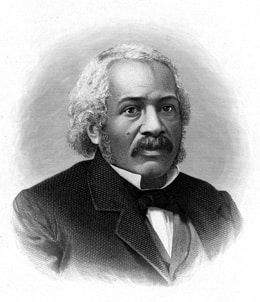 In 1837, James McCune Smith was the first Black American to receive a medical degree. Due to racist practices in the United States that prevented his college admission, he received his degree from the University of Glasgow. Dr. McCune Smith was also the first Black person to own and operate a pharmacy in the United States and the first Black physician to be published in US medical journals.
Photo Credit: New-York Historical Society
---
Rebecca Lee Crumpler, MD (1831 ̶ 1895)
In 1864, Rebecca Lee Crumpler graduated from the New England Female Medical College in Boston, MA, and became the first Black woman in the United States to receive a medical degree. Dr. Crumpler also went on to author A Book of Medical Discourses: In Two Parts. Published in 1883, the book addressed children's and women's health.
No photos or other images survive of Dr. Crumpler.
---
Mary Eliza Mahoney (1845 ̶ 1926)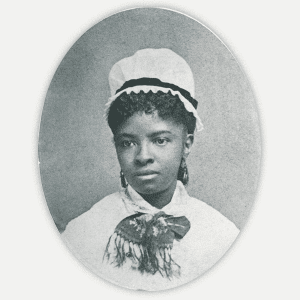 Mary Eliza Mahoney is recognized as the first Black American licensed nurse. Realizing her dream at a young age, as a teen she began working at the New England Hospital for Women and Children in Boston, MA. There she worked for 15 years in different positions, from janitor and cook, to washer woman and nurse's aide. She completed the hospital's nursing program and earned her professional license in 1879.
Photo credit: National Women's History Museum
---
William Edward Allen, Jr. (1903 ̶ 1981)
William Edward Allen, Jr., was the first Black American certified x-ray technician. He established one of the first approved residencies in radiology for minorities in the late 1930s. Through his work, he helped to advance radiology as a science and a profession and received the American College of Radiology Gold Medal. Later his research helped fuel advancements in nuclear medicine and radiation therapy.
Photo credit: Mallinckrodt Institute of Radiology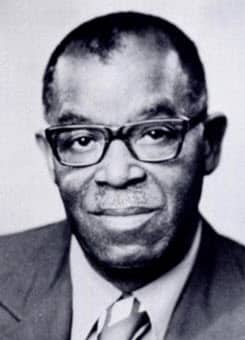 ---
Charles Richard Drew, MD (1904 ̶ 1950)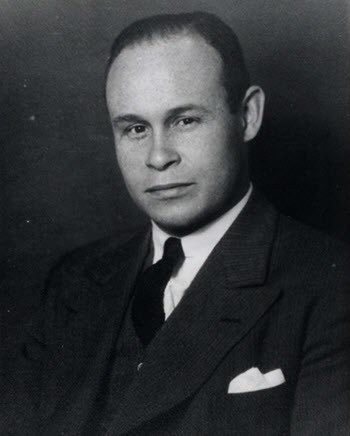 The "father of blood banking," Dr. Charles Richard Drew pioneered blood preservation techniques that led to lifesaving blood donations and transfusions. During World War II, he directed the Blood for Britain project, which provided lifesaving plasma to England. He also led the first American Red Cross Blood Bank and created mobile blood donation stations now known as bloodmobiles.
Photo credit: The National WWII Museum, New Orleans
---
John Beauregard Johnson, MD, FACC (1908 ̶ 1972)
Dr. Beauregard Johnson was the first Black American physician to be elected as a fellow to the American College of Cardiology. He was a pioneer in cardiac angiography and catheterization, helping pave the way for minimally invasive procedures. He was also one of the first cardiologists to bring attention to the high risk of hypertension and its disparate effects among the Black community.
Photo credit: Journal of the National Medical Association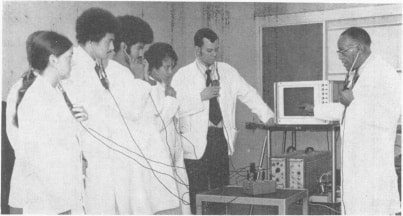 ---
Myra Adele Logan, MD (1908 ̶ 1977)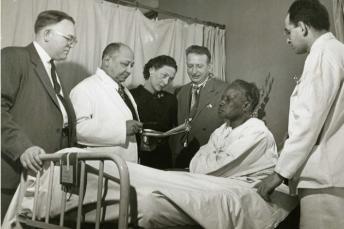 In 1933, Myra Adele Logan graduated from New York Medical College. She went on to become the first woman to perform open heart surgery. Dr. Logan's work also involved the development of antibiotics, including aureomycin; early detection and treatment of breast cancer; and x-ray processes that more accurately detected tumors.
Photo credit: New York Medical College
---
Louis Wade Sullivan, MD (1933)
Inspired by his own doctor growing up, Louis Wade Sullivan went on to become the only black student in his class at Boston University School of Medicine, where he later served as faculty. In 1975, he became founding dean and president of the Morehouse School of Medicine—the first predominantly Black medical school in the United States. Later in his career, he served as secretary of the U.S. Department of Health and Human Services, where he directed the formation of the Office of Minority Programs.
Photo credit: African American Registry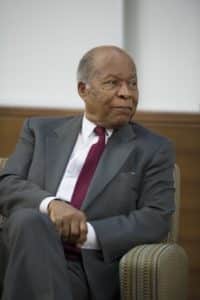 ---
Alexa I. Canady, MD (1950)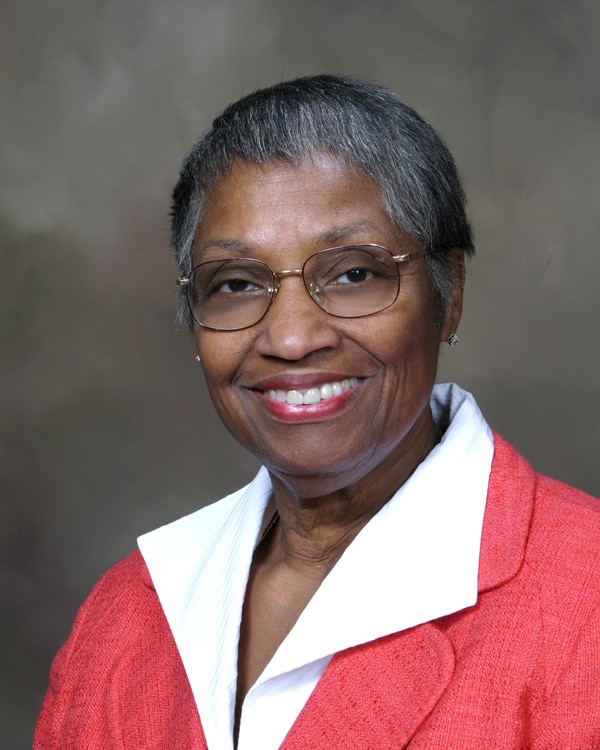 Dr. Canady received her medical degree from the University of Michigan and completed her neurosurgical residency at the University of Minnesota. She became the first Black woman neurosurgeon, and after only four years practicing at the Children's Hospital of Michigan, she became chief of neurosurgery at 36. Other great achievements include inventing a programmable antisiphon shunt to treat hydrocephalus (fluid accumulation inside the brain).
Photo credit: National Library of Medicine
---
To learn more about Black Americans who made remarkable contributions to healthcare throughout history, explore this comprehensive timeline.