The Merit executive team brings a distinct set of industry perspectives to our global growth strategies and the organizations they lead.
The Leadership Team is responsible for steering Merit through a transformational period in global healthcare. Together, this team drives the Merit strategic imperatives, focusing on enhanced system collaboration, therapy and technology innovation, global access and alignment of value within the healthcare system.
The Merit vision remains our guiding compass. We look to our senior leaders first and foremost as the stewards of our vision, to be the most customer-focused company in healthcare. Guided by our leadership team, we look forward to extending our vision to more people in more ways and in more places around the world.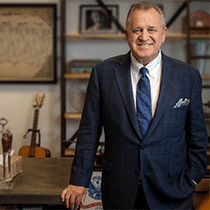 Fred Lampropoulos 
Chairman and Chief Executive Officer
Fred Lampropoulos has been in the medical device industry for over 30 years.
After serving as the Chairman and Chief Executive of Utah Medical, Lampropoulos founded Merit Medical Systems, Inc. in 1987, where he currently serves as Chairman and CEO.
He has invented and holds over 200 patents on devices used in the diagnostic and therapeutic treatment of cardiac, peripheral, gastrointestinal and pulmonary  conditions.
Lampropoulos is highly involved in his community and serves on many boards.
He is also the recipient of numerous awards, including the Governor's Medal for Science and Technology, CEO of the Year, and was inducted into the Utah Business Hall of Fame.
Lampropoulos is a former Special Forces Officer and an Honorary Colonel in the Utah National Guard.  He holds a number of honorary doctorates, including Doctorate in Business Administration from Westminster College in Salt Lake City, recognizing his contribution to and development of industry and education within the State of Utah.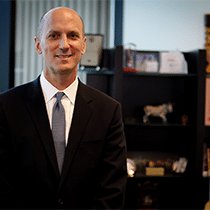 Joe Wright 
President, International
Joe Wright joined Merit in 2005 as VP, International, responsible for sales in Canada, Asia Pacific, and Latin America. He also served as VP of Global Marketing in 2006-2007 and was then promoted to President, Merit Technology Group, overseeing Merit OEM, Merit Sensor, and MCTec B.V.  Wright now manages Merit's businesses in all global markets outside the U.S. and EMEA. In 2010 he oversaw the creation of Merit China in Beijing, and in 2011 established Merit Asia in Hong Kong, the company's headquarters in Southeast Asia.  He has continued to expand Merit's presence, with facilities and/or personnel in Australia, Brazil, Canada, India, Japan, Malaysia, South Korea, Taiwan, and Vietnam. Previously, Wright held sales, marketing and business development positions with Motorola and Micron. Wright speaks Japanese and received his BA and MBA from Columbia University.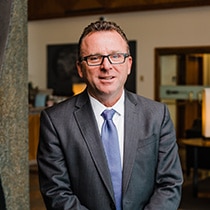 Ronald Frost 
Chief Operating Officer
Ronald Frost has been employed by Merit for more than 22 years, serving in multiple positions, including as a Quality Engineer, a Manufacturing Engineer, Custom Kits Manager, Customer Service Manager, Production Planning and Warehouse Manager, General Manager of the Company's Richmond, Virginia operations and Vice President of Technology Transfer. At the time of his appointment as Chief Operating Officer, Mr. Frost was serving as the Company's Vice President of Materials and Operations, a position he has held since December, 2007.
Mr. Raul Parra, Jr., CPA, has been the Chief Financial Officer of Merit Medical Systems, Inc. since July 2018 and had served as its Interim Chief Financial Officer from May 31, 2018 to July 2018. Mr. Parra has served as Vice President of Accounting for Merit  since February 2016 and served as Corporate Controller of Merit from July 2012 to January 2015.  Mr. Parra served in other accounting-related capacities with Merit, including Director of Financial Reporting, from December 2009 to July 2012. Prior to joining Merit, Mr. Para was employed as an auditor by Deloitte & Touche LLP from 2003 to 2009. Mr. Parra holds a Bachelor of Science degree in Business Administration, with an emphasis in accounting, from Sonoma State University and is a certified public accountant.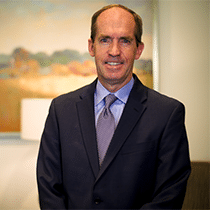 Brian G. Lloyd
Chief Legal Officer and Corporate Secretary
Brian G. Lloyd was appointed Chief Legal Officer and Corporate Secretary of the Company in April 2016. Prior to joining Merit, Mr. Lloyd served as a member of the business transactions group at Parr Brown Gee & Loveless for more than 20 years.  His experience includes advising public and private companies, as well as investors, on corporate governance, securities regulation, mergers, acquisitions, and financing transactions, including public offering, private equity and venture capital transactions. Mr. Lloyd has been recognized as one of the top corporate/mergers and acquisitions lawyers in Utah in the 2003-2016 editions of Chambers USA – America's Leading Business Lawyers and has been honored by Best Lawyers in America from 2007-2016, including recognition in Utah as "Lawyer of the Year" in Corporate Compliance in 2015 and Venture Capital in 2016.  He earned a B.A. from Brigham Young University and a J.D. from Columbia University.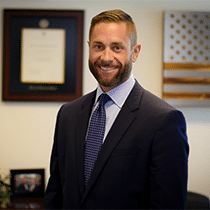 Justin Lampropoulos 
Executive Vice President, Commercial
Justin Lampropoulos serves as the Executive Vice President of Commercial. In this role, he leads sales, marketing and strategy in the United States, Europe, the Middle East and Africa. He began his career in healthcare as a member of Merit's OEM commercial organization. Leading Merit's European commercial operations from The Netherlands from 2010 to 2015, Lampropoulos introduced the first specialized business lines which are now the architectural standard for Merit's US and EMEA business operations.
Lampropoulos was recognized as one of the "40 Medtech Innovators Under 40" by Medical Device and Diagnostic Industry magazine, a national publication, as part of "Generation Next" and has been recognized by Utah Business Magazine as "Sales and Marketer of the Year." Lampropoulos is trained in professional aeronautics, completed a PgDip at Oxford University's Saïd Business School in Oxford, England in Global Business and is an alumnus of Harvard Business School having completed the renowned Program for Leadership Development.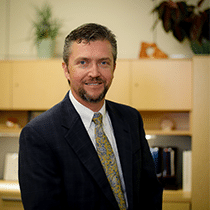 John Knorpp 
Chief Regulatory Affairs Officer
John Knorpp came to Merit Medical in 2010 as Director of Regulatory Affairs, Endotek Division, and was promoted to his current position, Chief Regulatory Affairs Officer, in 2013.  In this role, he directs all global Regulatory and Medical Affairs activities. Mr. Knorpp has been in the medical device industry since 1996 in both Quality and Regulatory roles.  Prior to joining Merit he was Director of Regulatory Affairs for C.R. Bard, Inc.  Mr. Knorpp holds a BS in Statistics-Quality Science from Brigham Young University and an MBA from the University of Utah.  He currently serves on the Executive Board of Directors for BioUtah.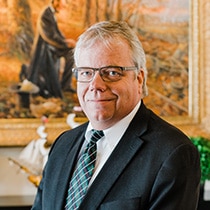 Joseph Pierce 
Chief Information Officer
Joseph Pierce has been the Chief Information Officer at Merit Medical Systems since 2006. He first joined the company as Head Software Developer in 1991, and became Director of Applications in 1999. During his time as CIO he has overseen the expansion of IT operations in Europe, Asia and North America. Prior to joining the Company, he worked in IT for Rocky Mountain Helicopters and FX Energy.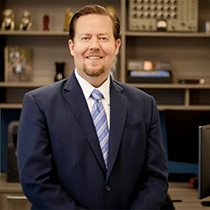 Jason Treft
Chief Technology Officer
Jason Treft is the Chief Technology Officer at Merit Medical.  In this role, Jason directs global technology strategy in IT operations.  The CTO organization includes technology infrastructure and architecture, cybersecurity, network engineering, systems and database administration, hardware, software and cloud platforms, enterprise mobility and domestic and international support teams.  Jason joined Merit in 2007 and prior to transitioning to CTO, he served as Vice President of IT, Global Director of Network Operations, Network Operations Manager and Sr. Systems Administrator.  Prior to Merit, he owned an IT consulting firm with emphasis on IT outsourcing, cloud based hosting services and cybersecurity.  Since 1996, he has worked in many segments of the IT industry, including consulting, data center, internet services and technical training.  He is an alumnus of Weber State University and has earned numerous technical certifications from Cisco, Microsoft, CompTIA and others.
Nicole Priest, MD
Chief Wellness Officer
Nicole Priest, MD, joined Merit in 2016 as the physician at the Merit Care Clinic, the on-site employee clinic at Merit's headquarters in Salt Lake City, UT. She was promoted to Chief Wellness Officer in 2019. Dr. Priest is responsible for implementing a coordinated global wellness program designed to help Merit employees live healthier, more fulfilling lives. She received her Doctorate of Medicine from the University of Utah and is board certified in family, integrative, and lifestyle medicine. Dr. Priest has more than 20 years of medical experience.