Environmental Policy & Commitment to Corporate Sustainability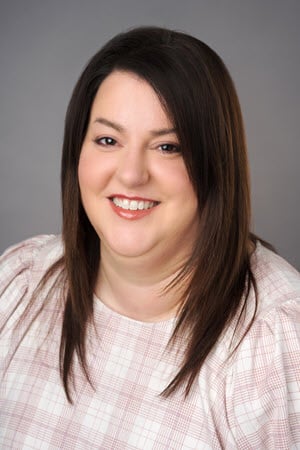 A Letter from Merit Medical's Vice President of Environment, Social & Governance
Since joining the team in 2015, I have learned there are two constants at Merit: innovation and change. Our culture of innovation leads to change as we continuously strive to improve and push the bar that we measure ourselves against ever upward, understanding the world is changing with us and needs the solutions we can provide.
Our environmental, social, and governance (ESG) priorities are more critical than ever to our shared success at Merit and to our relationship with the world. As a global company, we understand the long-term health of our Merit team members, our customers, and our communities rely on a healthier, sustainable, and equitable world.
Merit's corporate sustainability strategy focuses on adding business value by assessing the risks and opportunities of our ESG aspects as well as addressing areas where we can have the greatest impact. We achieve this through our Enterprise Risk/Opportunity Management Program, engaging with stakeholders, and considering the areas where we can have the greatest impact. Our 2021 Sustainability Report provides detail on how advancing our corporate sustainability goals contributes to business value in material areas, such as compliance and ethics, diversity and inclusion, employee health and safety, environmental sustainability, product quality and innovation, and philanthropy.
As you read through this report, we are pleased to share valuable insights and results we have achieved over the past year. We are thrilled to share our first year of comparable performance to our 2030 operational sustainability targets we set in 2020, using 2020 as a baseline year. This includes our Merit Medical Statement on Climate Change that addresses our views on and responsibility in reducing the impact we have on global climate change and setting targets for the reduction of Merit's greenhouse gas emissions, energy intensity, water intensity, and increases in our usage of renewable energy.
We take our responsibilities seriously and endeavor to improve the world by empowering our people and making their safety our top priority. People are Merit's greatest asset and by working together and raising the bar, we continue to build a sustainable business and a sustainable future for all. 
Sincerely,
Alisha Jerauld
Vice President, Environment, Social & Governance