A Message from our President & CEO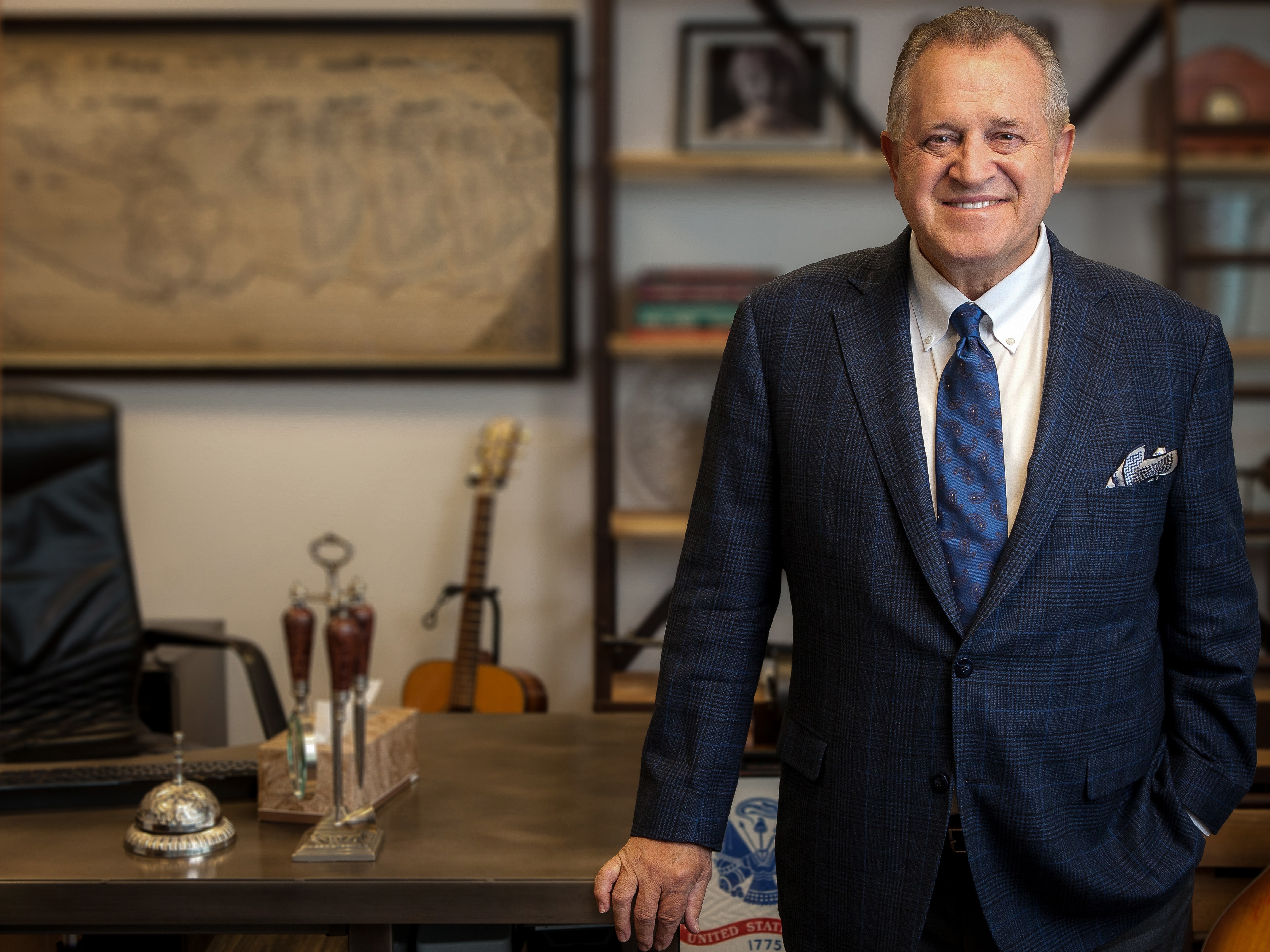 The power of our people is tremendous. At Merit, our culture of understand, innovate, and deliver is at the heart of our success. We continue to do great things, despite the challenges of the ongoing COVID pandemic and resulting disruptions in the global supply chain. We are proud of what we've accomplished, and we strive to be equally as dynamic as we address Merit's environmental, social, and governance (ESG) initiatives that are integral to and embedded within our long-term business strategies.
SPARKING CHANGE
Merit team members across the globe are our most important and greatest asset. Our people are passionate about making a difference where they live and work. I often find our greatest achievements begin with a single spark produced by a team member who chooses to ask the question of why. These individual "sparks" then turn into trailblazing ideas that result in sweeping change within our organization. In 2021, we engaged in many projects that engineered important changes within our 2030 operational sustainability goals we set in 2020. We addressed how we could better package our products to reduce waste. We tackled significant conservation projects, including the installation of water recirculation cooling systems, xeriscaping, and purchasing more green energy. Above all, we recognized we have no shortage of opportunity ahead of us to meet and exceed the goals we have set for our company and to continue to engineer the change we want to see in our world.
I am honored to highlight the good works of our people and invite you to learn more as you continue to read our 2021 Sustainability Report. In addition to learning about our environmental sustainability accomplishments, you will also find significant steps we took in the areas of employee safety, product quality, women's leadership, and philanthropy across the globe.
As we continue to face forward and overcome challenges, such as climate change and social equity for all, I am confident that Merit remains a force for positive impact. On countless occasions, we have met challenges with a spirit of creativity and collaboration—never forgetting that great things happen with the smallest of sparks.

Fred Lampropoulos
Founder, Chairman, and CEO