New High Flow Pigtail Valved One-Step™ Centesis Catheters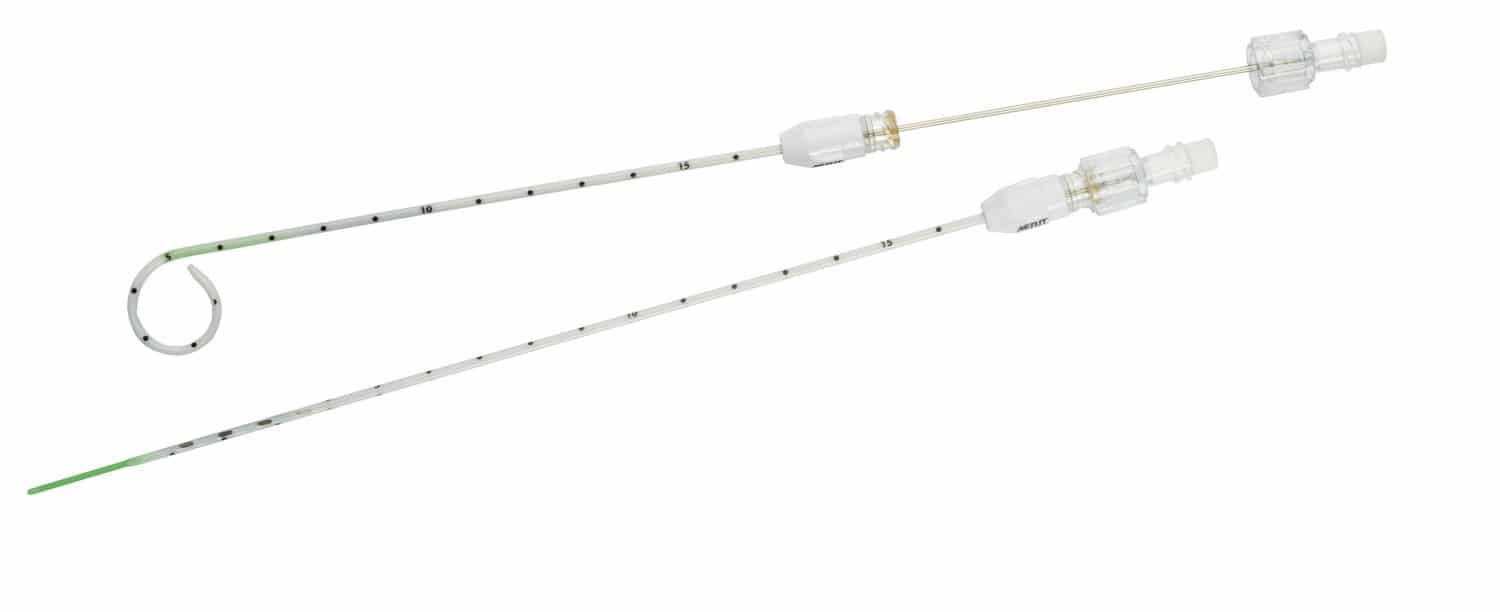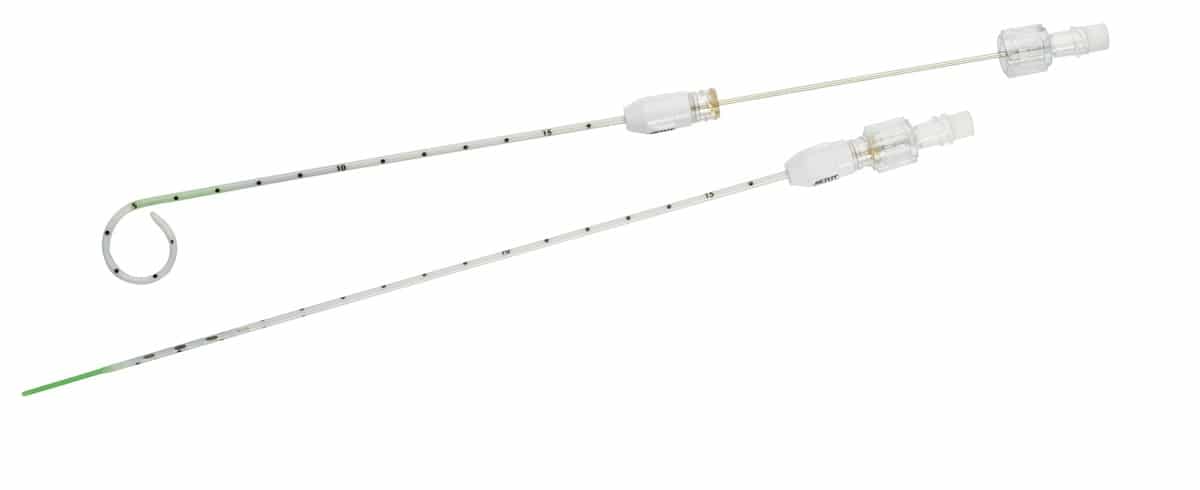 We are excited to announce the release of the new high flow Pigtail Valved One-Step™ Centesis Catheter!
These catheters have been designed for safe, controlled insertion with decreased procedure times.
The distal obturator prevents the needle from puncturing and shearing the catheter, and protects the clinician from accidental needlestick. The self-sealing valve also minimizes the risk of air infiltration, and fluid leakage.
The sharp needle and smooth transitions ease insertion and decrease patient discomfort, while the depth markers and echo-enhanced needle help with fast and accurate placement.
Procedure times may be decreased due to the fast flow rates. When compared with a leading competitor, the high flow Valved One-Step Centesis Catheter has a 16% faster flow rate*. The fast flow rates are due to the pigtail protecting the large drainage holes from occlusion, kink-resistant material, and large catheter and hub inner diameters.
To incorporate the high flow Pigtail Valved One-Step Centesis Catheter into your practice, contact your Merit Medical sales professional today or visit merit.com to learn more.
*Tested with 5F X 10 cm straight catheters
https://www.merit.com/wp-content/uploads/2016/04/OSV_OS_PigStaightFullgreen.jpg
490
1200
Merit Medical
https://www.merit.com/wp-content/uploads/2019/07/merit-medical-header-logo.svg
Merit Medical
2016-04-12 14:50:40
2018-02-23 10:57:19
New High Flow Pigtail Valved One-Step™ Centesis Catheters