Experience Embolotherapy
Merit Medical's Embolotherapy Portfolio reflects a commitment to delivering clinically proven and data-backed embolization results.
Our proprietary embolic products are the most studied on the market and allow for efficient and safe delivery and predictable outcomes. To complement our offerings, we provide excellent ongoing customer service to ensure you have the tools you need for your procedures.
HEPATIC ONCOLOGY
HepaSphere™ Microspheres (Outside US Only)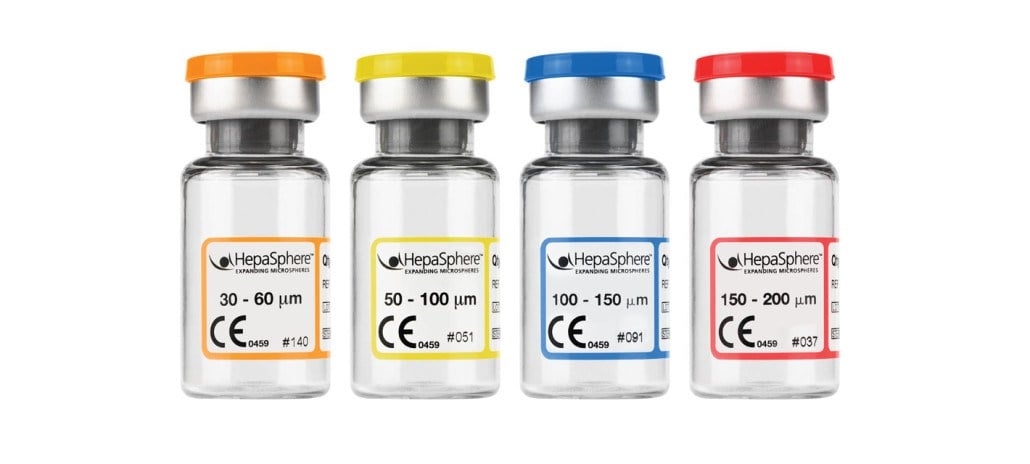 HepaSphere Microspheres are calibrated, spherical, hydrophilic microspheres made with a proprietary copolymer design that allows them to expand approximately 4x their dry-state matter, providing you a completer and more targeted occlusion of the blood vessels.
---
QuadraSphere® Microspheres (US Only)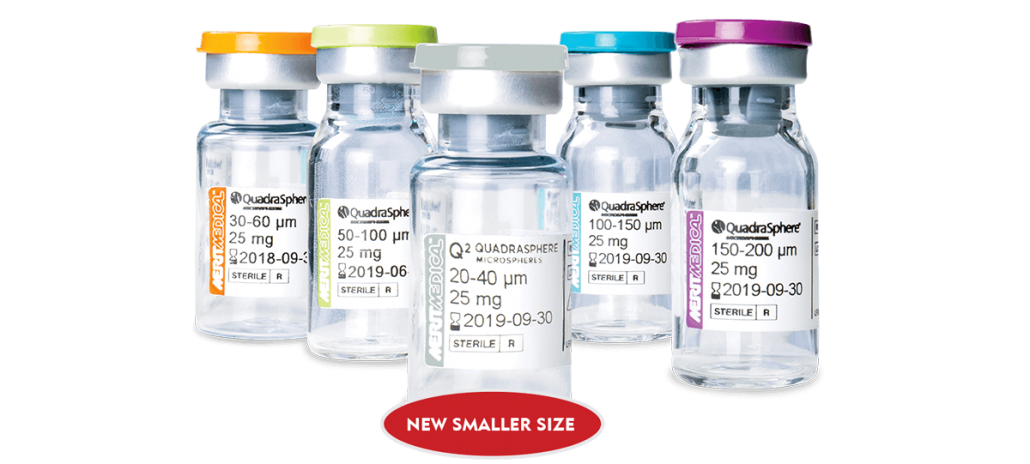 QuadraSphere Microspheres are soft and easily conform to the vessel lumen for complete occlusion that offers several benefits, including decreasing the risk of vessel recanalization,2 enabling greater tumor necrosis,3,4 and enhancing the embolic effect.2
EMBOLIZATION GELATIN
EmboCube® Embolization Gelatin
Merit Medical's EmboCube Embolization Gelatin brings speed, precision, and consistency to gelatin foam. EmboCube is uniformly cut gelatin foam pre-loaded into a Medallion® Syringe, allowing for faster preparation and accurate delivery. Also available in a simple kit for your convenience.
---
Torpedo™ Gelatin Foam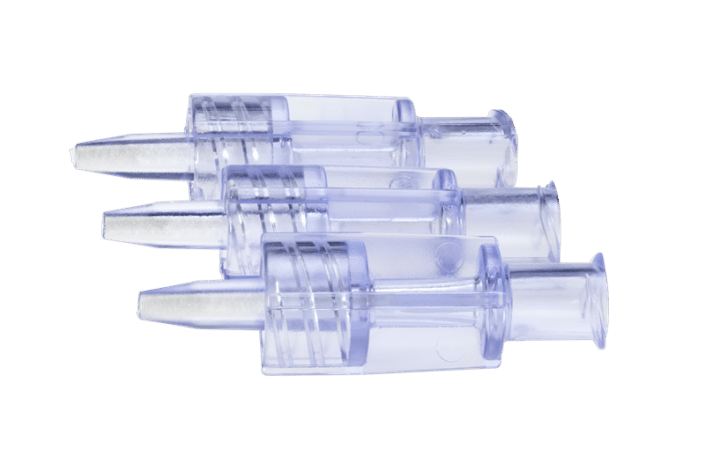 Torpedo Gelatin Foam provides you with a preshaped gelatin foam loaded into a cartridge with an optional blunt stylet, removing the need for manual foam shaping, offering fast and easy attachment to the catheter for delivery. Easy to prepare and use, Torpedo Gelatin foam requires only hydration with a 50:50 saline-to-contrast mixture.
EMBOLIZATION PARTICLES
Bearing nsPVA® Embolization Particles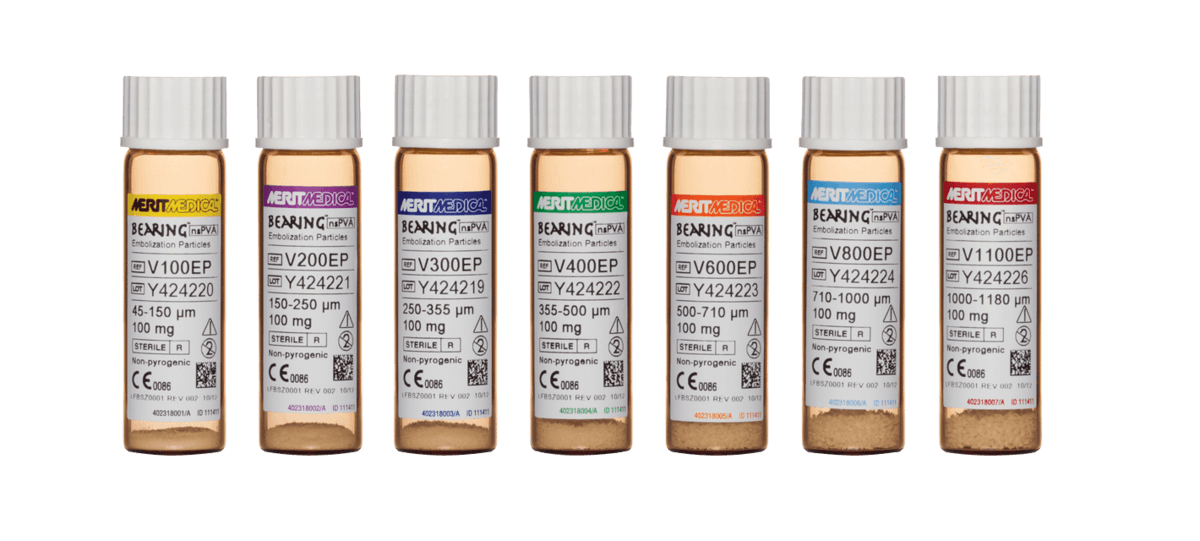 Bearing nsPVA Embolization Particles are irregularly shaped, biocompatible, hydrophilic, nonresorbable particles produced from polyvinyl alcohol. These embolization particles are intended to provide vascular occlusion or reduction of blood flow within target vessels upon selective placement through a variety of catheters. Size distribution of Bearing nsPVA is more tightly calibrated than the leading competitor.5
Uterine Fibroid Embolization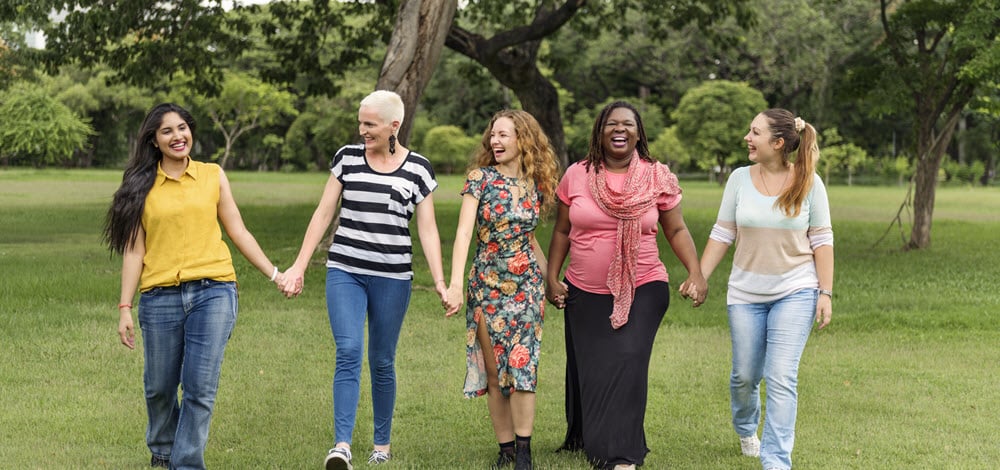 Up to 80% of women develop fibroids by the time they reach age 50.6 Our uterine fibroid embolization (UFE) solutions offer you trusted products that deliver predictable clinical results and long-term symptom control, clinical resources, patient materials, and more through our
Physician Resources.
Learn More
Prostatic Artery Embolization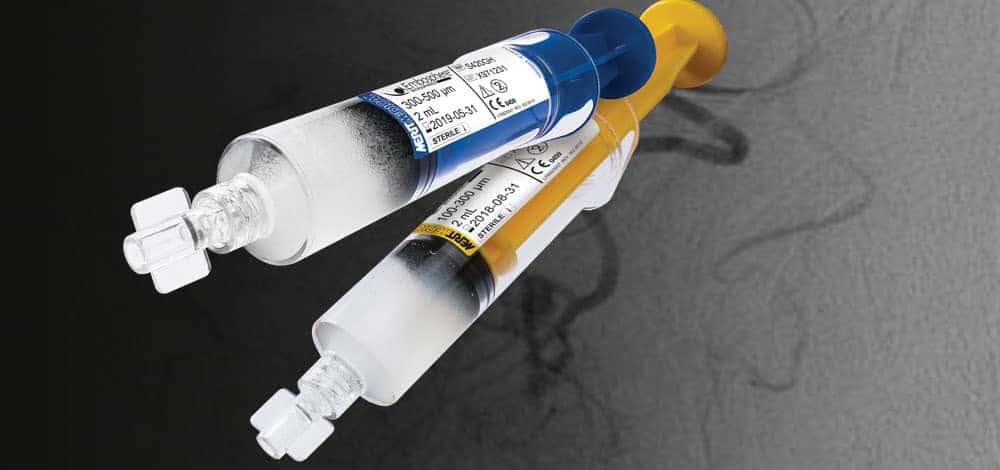 Prostatic artery embolization (PAE) gives patients living with benign prostatic hyperplasia (BPH) a viable nonsurgical option clinically proven to reduce symptoms and improve quality of life.7 To help support your PAE practice, we offer virtual and hands-on training, trusted products, clinical resources, and patient materials through our
Physician Resources.
Learn More
PATIENT RESOURCES
Explore our patient education programs, Ask4PAE and Ask4UFE, both dedicated to providing information to patients and their families about BPH and uterine fibroids, respectively, and available treatment options. Each program provides a variety of patient awareness tools, such as brochures, videos, flyers.
CUSTOMER SUPPORT
We are available via phone, email, and live chat to answer any questions you may have.
For additional support, please consider setting up a call with your Merit Representative to review in-service videos together to obtain more product knowledge and insights.
Before using any of the products mentioned, refer to Instructions for Use for indications, contraindications, warnings, precautions, and directions for use.
REFERENCES
Laurent A et al. 1996. "Trisacryl Gelatin Microspheres for Therapeutic Embolization, I: Development and In Vitro Evaluation." Am J Neuroradial 17, no. 3 (Mar): 533–540. PMID: 8881250.
Bilbao J et al. 2008. "Comparative Study of Four Different Spherical Embolic Particles In an Animal Model: A Morphologic and Histologic Evaluation." J Vasc Interv Radiol 19, no. 11 (Nov): 1625–1638. PMID: 18823795.
Lee KH et al. 2008. "Distribution of Iron Oxide-Containing Embosphere Particles After Transcatheter Arterial Embolization In an Animal Model of Liver Cancer: Evaluation with MR Imaging and Implication for Therapy. J Vasc Interv Radiol 19, no. 10 (Oct): 1490–1496. PMID: 18755602.
Wang YXJ et al. 2015. "Transcatheter Embolization Therapy in Liver Cancer: An Update of Clinical Evidences." Chin J Cancer Res 27, no. 2 (Apr): 96–121. PMID: 25937772.
Data on File.
"Uterine Fibroids," US Department of Health and Human Services, Office on Women's Health, last modified April 1, 2019, https://www.womenshealth.gov/a-z-topics/uterine-fibroids.
Uflacker A et al. 2016. "Meta-Analysis of Prostatic Artery Embolization for Benign Prostatic Hyperplasia. J Vasc Interv Radiol 27, no. 11 (Nov): 1686-1697. PMID: 27742235.