INTERVENTION
We offer multiple drainage catheters designed to lessen trauma and promote a more accurate placement.
---
ReSolve® Locking Drainage Catheter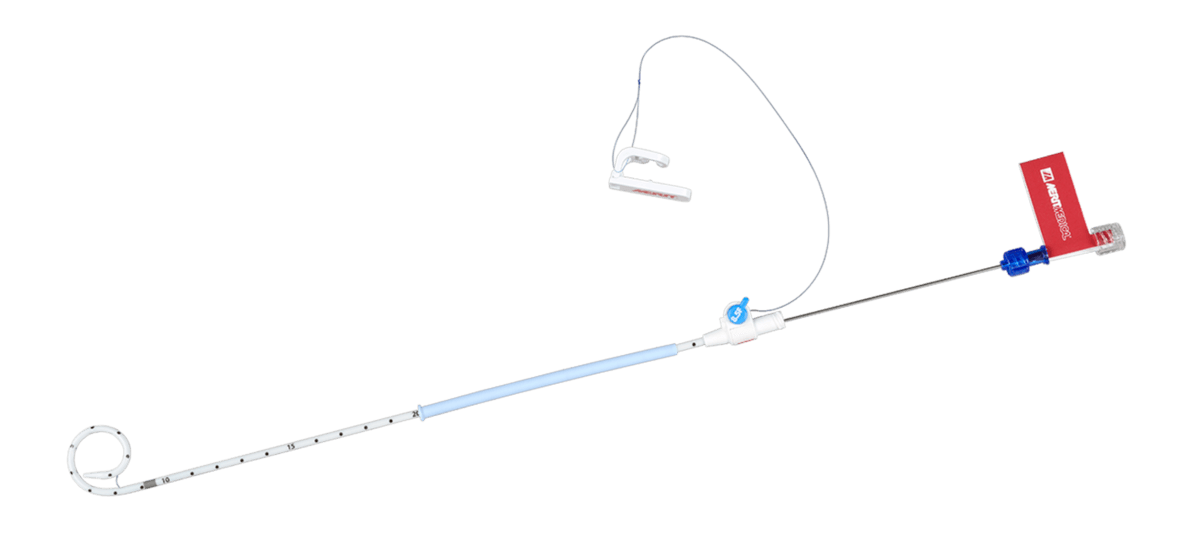 For all-purpose drainage procedures, ReSolve locking drainage catheters help to LESSEN TRAUMA and promote more accurate placement. The tip of the locking drainage catheters are located on the inside of the pigtail curve to prevent irritation of the surrounding tissue. The catheter shafts have depth-positioning markers to facilitate ACCURATE placement and to act as a reference for correct POSITIONING.
ReSolve Mini™ Locking Drainage Catheter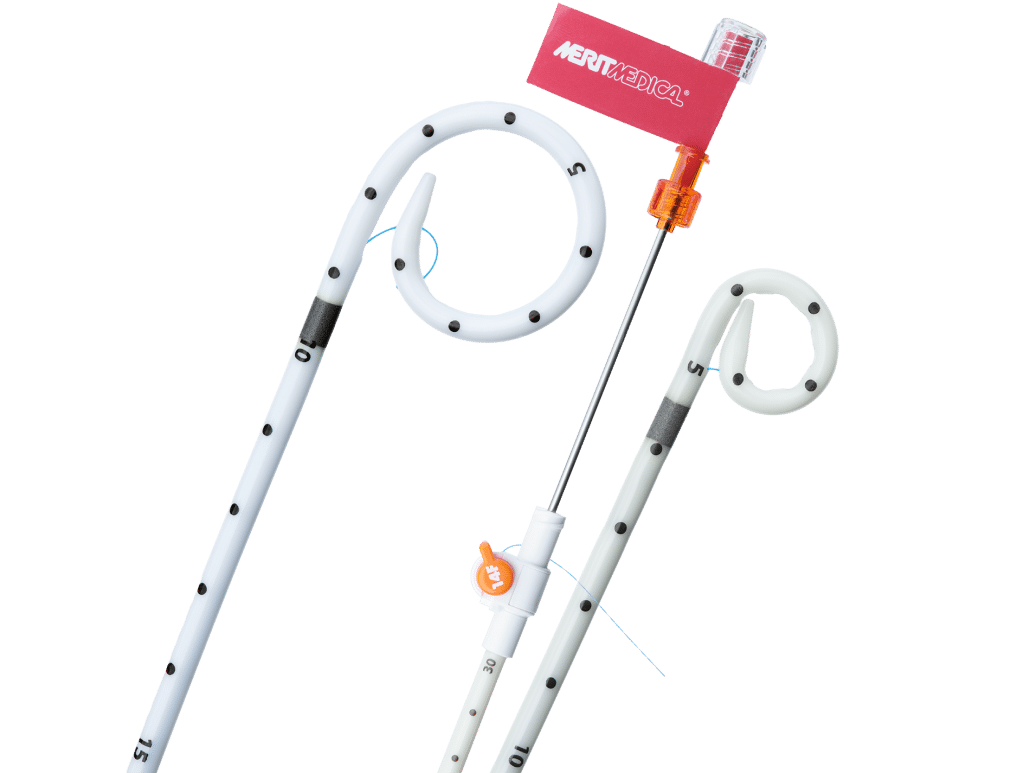 The ReSolve Mini™ Locking Drainage Catheter pigtail is up to 42% smaller than our standard locking pigtails, allowing the catheter to be placed into smaller fluid pockets. It features a tapered tip and hydrophilic coating for a smooth introduction, designed to reduce patient discomfort.
---
Aspira® Drainage System
When compared to thoracentesis and paracentesis, the Aspira Drainage System may allow patients to drain fluid and manage their symptoms without repeated trips to the hospital.
The Aspira Drainage System is simple to use and provides a compassionate treatment option for patients.
#Compassionate Care
It's time for the Aspira Advantage. Your patients will find better care and comfort with the Aspira Advantage.
---
ReSolve ConvertX® Nephroureteral Stent System
The ReSolve ConvertX Stent System is used for temporary internal drainage in patients with severe ureteral obstructions. Its unique technology provides a less invasive option by eliminating the need for a second interventional procedure these patients undergo traditionally.
ACCESS
Excellent transitions for a smooth introduction.
---
MAK-NV™ Introducer System
The MAK-NV Introducer System (Mini Access for Non-Vascular applications), was designed for easy visualization and quick access into the drainage area. For enhanced visibility, the device features an echo enhanced needle and radiopaque marker tip on the introducer. Excellent transitions decrease buckling for a smooth insertion.
ACCESSORIES
With a breadth of products to complete all of your drainage procedure needs, Merit is your One-Stop-Shop for drainage procedure products.
FastBreak™ Breakaway Connector
Loading...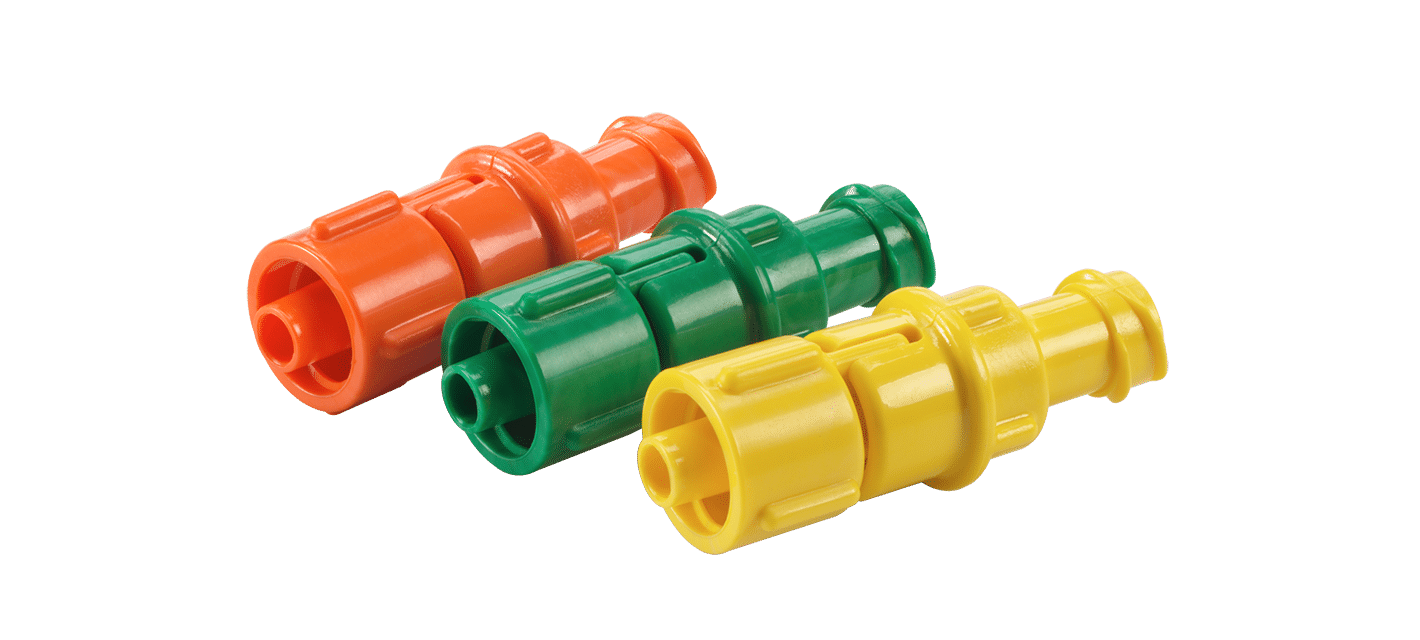 Designed to promote patient safety by having the catheter detach at the connector site rather than causing injury or compromising the drainage treatment being offered.
StayFIX® Fixation Device
Loading...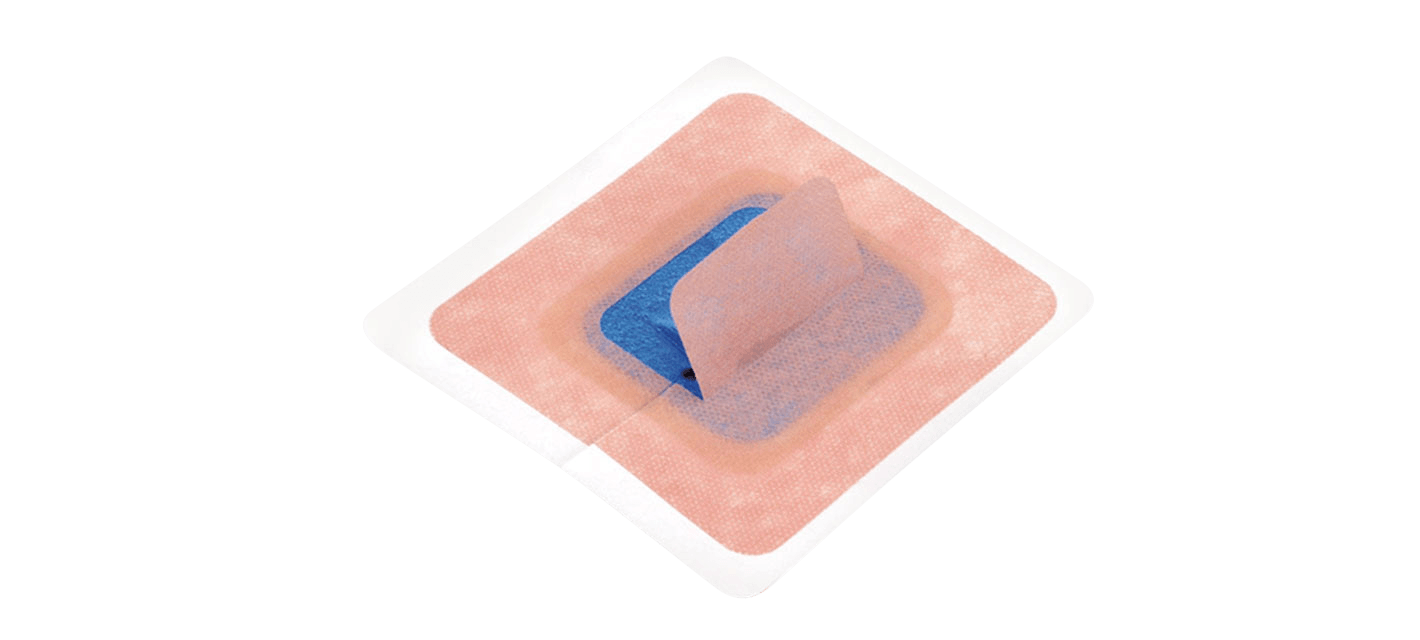 The StayFIX fixation device for percutaneous non-vascular catheters is a cost-effective, time-saving, needleless catheter securement device.
Merit Drainage Depot™ Drainage Bags
Loading...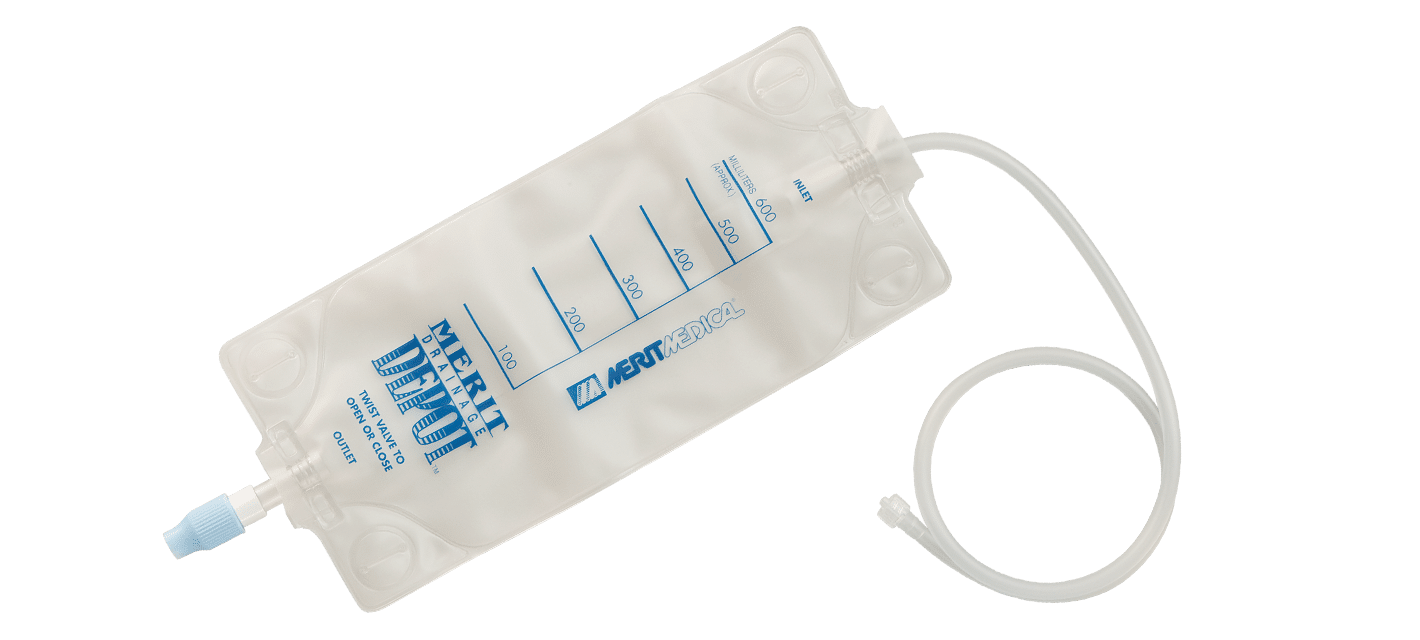 Easy-to-read markings to identify fluid volume, a twist valve for easy disposal of fluids, and an internal anti-reflux valve.
PROCEDURE KITS
Assembling all the products you need for a procedure can be time consuming. Merit Medical's kits can optimize efficiency, reduce cost and waste, with a kit designed to fit your need.
---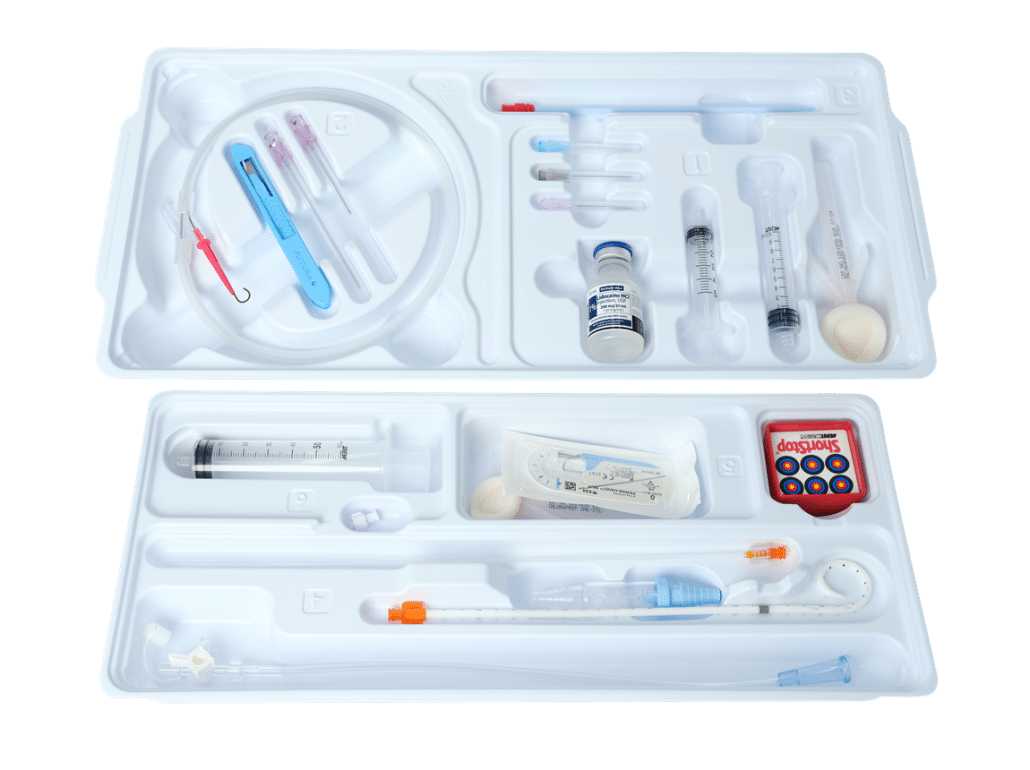 ReSolve® Thoracostomy Tray
The ReSolve Thoracostomy Tray has been designed with procedural ease in mind. Each tray component is placed in procedural order, helping to provide you with a smoother experience. To further support your pneumothorax and pleural effusion procedures, a ReSolve catheter is included that offers several features designed to aid in correct placement.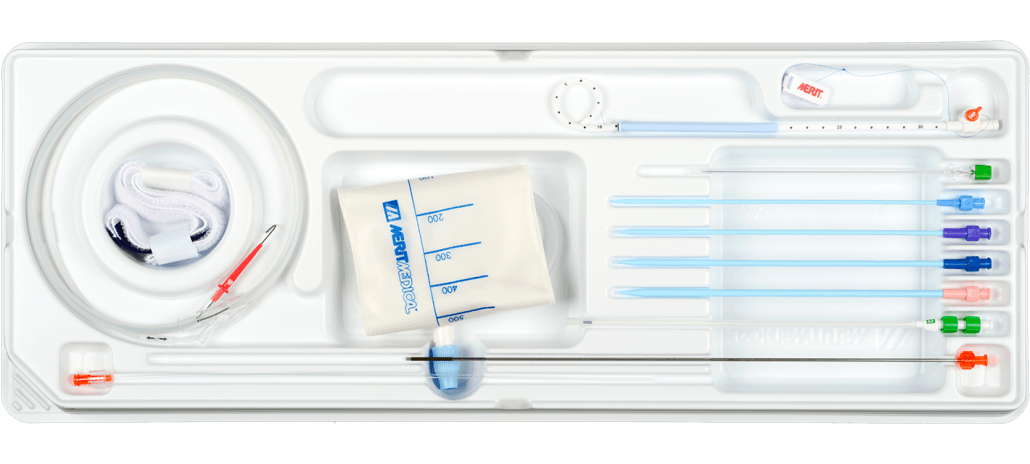 ReSolve® Locking Drainage Catheter Trays
Conveniently containing the ReSolve Locking Drainage Catheter, MAK-NV Introducer System, Merit Drainage Depot Drainage Bag, and dilators, these trays offer all you need from stick to fixation.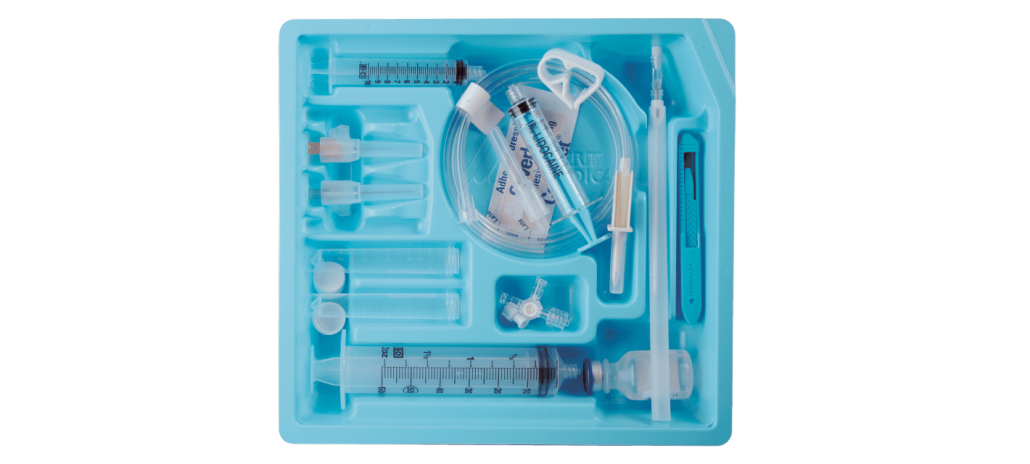 Safety Paracentesis Procedure Tray
The Safety Paracentesis Procedure Tray includes necessary products to complete a paracentesis procedure and contains three safety needles to ensure a safe working environment.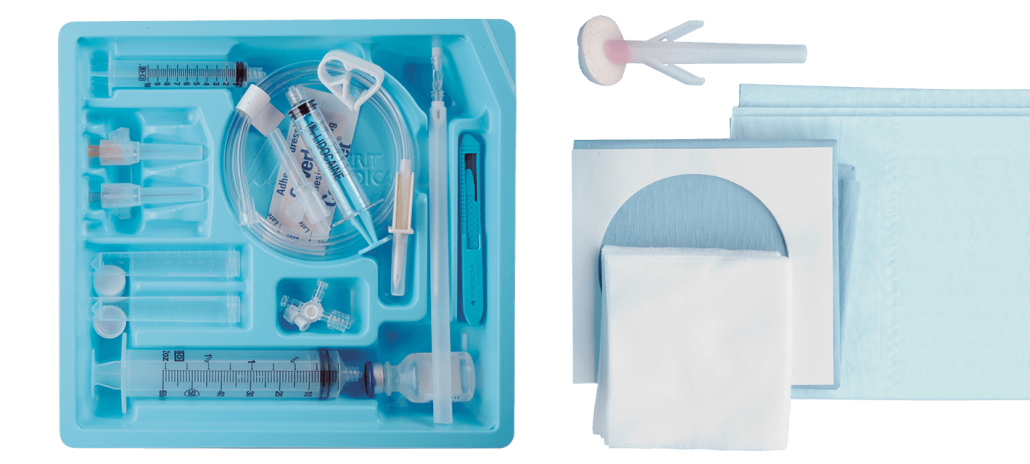 Thoracentesis & Paracentesis Set
Includes the low-profile Valved One-Step centesis catheter and the components needed for drainage of fluid and specimen collection for diagnostic purposes.
Please Note: These products may not be approved, cleared or available for sale or use in your country or region. Please contact your local Sales Representative for more information.