The New Year is a prime time for job seekers. Despite the pandemic, "changing careers" is still a major job prediction and trend expected for 2021. When looking for a new gig, it's no surprise that the number-one factor employees and job seekers look for is salary.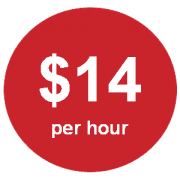 If you're one of these individuals searching for a new career with better pay, Merit Medical is the place for you. Scheduled to start mid-January 2021, hourly pay at the Merit Salt Lake City facility is being adjust to $14/hour—the largest pay increase in the company for hourly employees and new hires over the last decade.
"Merit continually evaluates its position in the market," says Rick Portrey, Director of Recruiting at Merit. "We want to adjust to take care of our employees—from entry level on up." According to Portrey, this pay increase will enable employees to stress less about their paycheck and focus on their path at Merit, building a long-term career at the company.
In addition to helping meet long-term professional goals, Merit's pay increase will also provide more opportunities to advance employee financial objectives. Whether this means paying off debt, saving for retirement, purchasing a home, or just feeling more financially secure—Merit's vision for the pay increase is to help employees experience financial security.
"Merit supports its employees, and an increase in pay is one way we're showing that," Portrey went on to explain. "We invest in our employees by valuing their time and productivity,"
A 2020 Recruiter Nation Survey showed that top priorities since the onset of the pandemic have also included mental health benefits, shift flexibility for working parents, and COVID-19 safety protocols.
"Merit prides itself on meeting a number of employee needs, including shift flexibility, a commitment to health and wellness, and keeping employees safe," Portrey says. "Combined with the new 2021 pay increase, Merit is set to emerge as a premier employer for anyone looking for a career boost."
Learn about the precautions Merit is taking to keep employees safe during the pandemic and watch Merit's Journey Through COVID-19: A Video Series.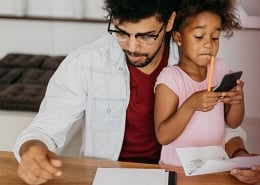 Employees benefiting from the pay increase include those applying for/currently working hourly positions, such as those in manufacturing and operations, maintenance, janitorial, culinary, and more.
If you're searching for a workplace that will invest in your success, browse our job openings here. After filling out an application, you can expect a response within two business days.
For more reasons on why Merit is a great place for those changing careers, visit us here. To explore tips on how to apply at Merit—and land the job—visit us here.
We look forward to working with you!