As a leader in the healthcare industry, Merit Medical employs innovative and dedicated people across the globe. Here, we offer more than just a job. This is a place to make a difference, form friendships, and build a career. While always looking for employees at all levels of experience, Merit is actively recruiting seasoned workers who want more from their current job. With a host of benefits and an incredible employee culture, Merit is an excellent choice for individuals looking to shake up their work life. Considering a change in your career path? Here are the top four reasons why Merit is the place for you.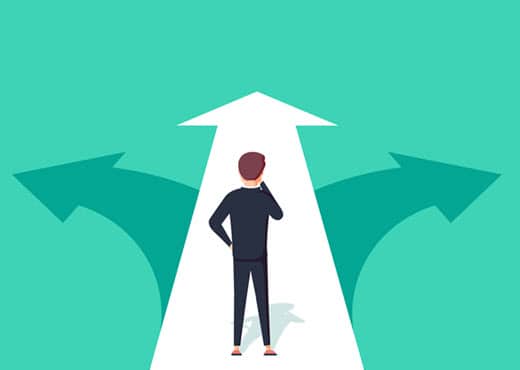 EXCELLENT BENEFITS PACKAGE
"Employee benefit plans are consistently polled as being one of the most important aspects of a job, and Merit provides some of the best in the business," says Rick Portrey, Director of Recruiting and Employment at Merit. "We offer competitive pay with an anticipated pay increase in the coming weeks, as well as paid vacation and an employee stock program to help strengthen your investment portfolio." Merit's health benefits are bolstered by other unique offers, such as an on-site clinic at the Salt Lake City Global Headquarters, which provides excellent healthcare and major savings in medical expenses for employees and their family members.
SHIFT STABILITY
Maybe you're coming from a job with a rotating schedule, and you're looking for something more consistent. Perhaps you need the stability of a guaranteed number of hours each week, with the possibility of overtime. Or you might need an early shift that will free up your afternoons to run errands or pick up the kids from school. Whatever the reason, Merit's shift stability is why employees love working here. "We offer a variety of shifts to choose from, so you can work the hours that are best for your schedule," Portrey explains. Shifts are consistent week to week, providing a guaranteed number of hours, so employees can plan better. Putting it best, Portrey adds, "We want to accommodate many situations, including people with families to care for, which is why we offer the schedules we do. With shifts starting as early as 4:30 AM, or shifts that run Monday through Thursday, we show that we want to work with your schedule, not against it." Merit knows that family matters. Helping employees and their families thrive is an important part of the company-wide culture.
YOUR WORK WILL ALWAYS BE MEANINGFUL
"Merit products help improve the lives of over 15,000 patients per day," Portrey says. When you work at Merit, you're actively making a difference in your community. The essential medical devices you help to manufacture, assemble, and distribute will be used all over the world. Merit employees get to see firsthand the impact they make and the lives they change. In addition, a multitude of career development opportunities are offered, showing that from day one the whole team wants you to succeed. Merit employees thrive in a professional work environment where productivity and growth are valued.
YOU BELONG
"People make friends here," Portrey continues. "We try to ensure that our employees never feel alone while working at Merit, whether it's day one or day two thousand. Our staff is the friendliest around. Here employees hold doors open for each other and say 'hello' in the halls." At Merit, it's common for everyone to look for opportunities to help and build each other up through unwavering support. Employees value integrity and dedication, and that comes from a foundation of mutual respect for everyone. When you join the Merit family, you'll see the Merit difference. Careers begin here. If you're searching for a change in your professional life, find a job on our current openings page and start your application today. "Merit is more than just a workplace," Portrey says. "It's a family and a community. It's a culture."