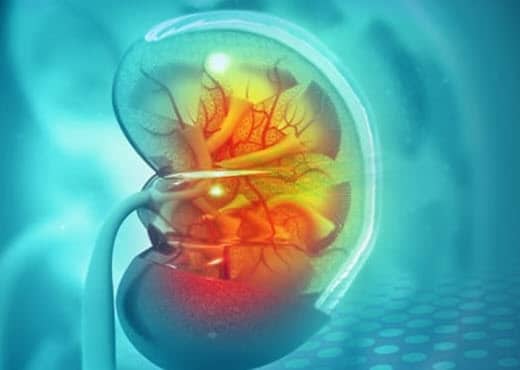 March is National Kidney Month, and Merit Medical is committed to empowering the health and wellness of people living with chronic kidney disease and their caregivers. At Merit, our goal is to support the renal health community through a vast array of state-of-the-art therapeutic products, physician education courses, and patient education tools that equip clinicians to make a difference for people living with chronic kidney disease.
According to the National Institutes of Health, approximately 37 million Americans live with chronic kidney disease.1 Although incidences of chronic kidney disease have risen consistently, 9 out of 10 people are not aware of their diagnosis because early-stage kidney disease generally has no symptoms.1
The U.S. Renal Data System 2020 Annual Report cited that approximately 786,000 Americans live with end-stage renal or kidney disease, with 71% (558,000) of those receiving dialysis and 29% (228,000) receiving a kidney transplant.2 People living with end-stage kidney disease require dialysis therapy to regulate body functions, including controlling blood pressure, because their kidneys no longer can.3 Without access to adequate, regular, and affordable dialysis care, people living with end-stage kidney disease will not survive.3
As the number of people impacted by kidney disease continues to increase, Merit's significant commitment to the renal health community is crucial. Merit is uniquely positioned with hemodialysis and peritoneal dialysis (PD) options for treatments and ancillary products that make a difference for dialysis patients who depend on high-quality care.
---
Merit Products
---
Physicians and surgeons look to Merit to provide insightful resources and cutting-edge therapeutic products designed to make a difference for people living with chronic kidney disease. Merit designs and innovates leading products specifically for patients receiving dialysis. For more information on how you can incorporate our dialysis products into your practice, please contact Merit Customer Support.
---
REFERENCES
National Institutes of Health. National Kidney Month 2022. Retrieved from https://www.niddk.nih.gov/health-information/community-health-outreach/national-kidney-month
American Society of Nephrology. (April 2021). Dialysis Care Around The World: A Global Perspective. Retrieved from https://kidney360.asnjournals.org/content/2/4/604
National Kidney Foundation. Dialysis Info. Retrieved from https://www.kidney.org/atoz/content/dialysisinfo