Merit Medical Endotek is proud to announce the launch of the Elation5 Dilation Balloon, the first and only 5-stage balloon on the market. Now available in both Fixed Wire and Wireguided configurations, Elation5 is designed to incrementally dilate strictures in the gastrointestinal tract with the widest diameter range available on a single balloon catheter, helping clinicians do more with less.
Several key features set Elation5 apart from its 3-stage counterparts. Elation5 has an additional specified diameter on both sides of the standard range of other multi-stage balloons and is available in unique sizes ranging from 5 mm to 21 mm in diameter. The added diameter range of each Elation5 balloon catheter increases clinical utility by reducing the occurrence of using multiple balloons to achieve effective dilation, thus reducing cost and improving efficiency. Like Merit's flagship Elation® 3-Stage Balloons, Elation5 offers crystal clear endoscopic visualization, quick and complete deflation, a kink-resistant catheter that facilitates multiple scope reinsertions, and a novel catheter securement clip.
---
KEY FEATURES
Broadest Diameter Range on a Single Catheter – Improves clinical efficiency and reduces cost while simplifying inventory management by stocking fewer SKUs.

Unique 5-mm and 21-mm Balloon Diameters – Expands clinical utility in challenging cases.

Precise, Repeatable Inflation Accuracy – Elation5 Balloons are rigorously tested to ensure optimal performance.

Crystal Clear Endoscopic Visualization – Squared proximal balloon shoulders provide improved optical coupling.

Quick and Complete Deflation – Incomplete deflation can result in wasted time and expense. Paired with Merit's BIG60® Inflation Device, physicians can count on a best-in-class dilation system.
---
First and only 5-stage balloons on the market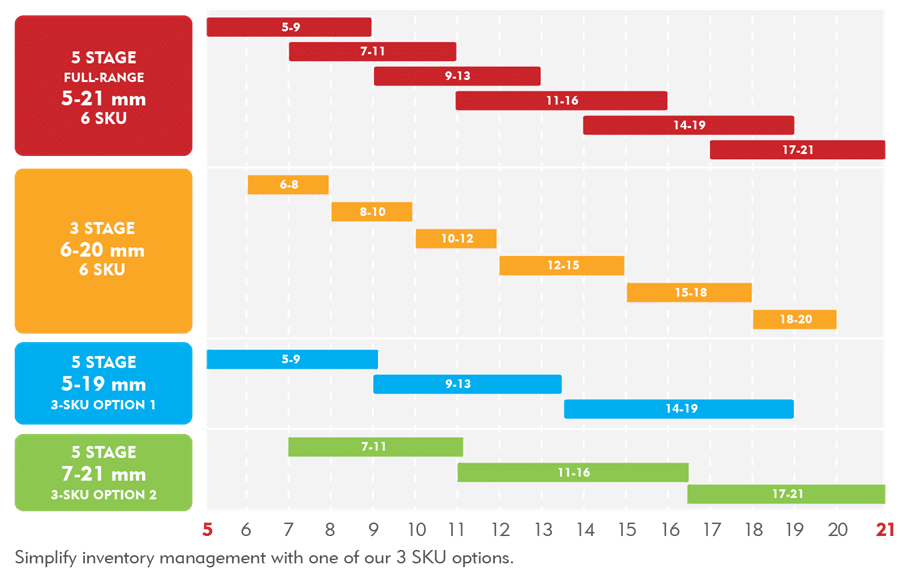 Simplify inventory management while saving money and enhancing clinical efficiency
Broad diameter range and unique diameter sizes increase clinical efficiency, reduce costs, and enhance clinical utility.

---
Elation5 is an exciting addition to the Merit Endotek portfolio and one that demonstrates Merit's on-going commitment to understanding customer needs and delivering continuous innovation. In a time when everyone has been asked to do more with less, Elation5 sets the bar for what you should expect in a multi-stage dilation balloon.
Learn more about the Elation5 Dilation Balloon by exploring its product page or by connecting with our Customer Support Center to see how you can incorporate it and other Merit solutions into your practice today.
---
RELATED PRODUCTS