Think Education™ proctors discuss the purpose continuing education serves in an evolving medical industry and how the Think Education program is paving the way for better learning opportunities now and into the future.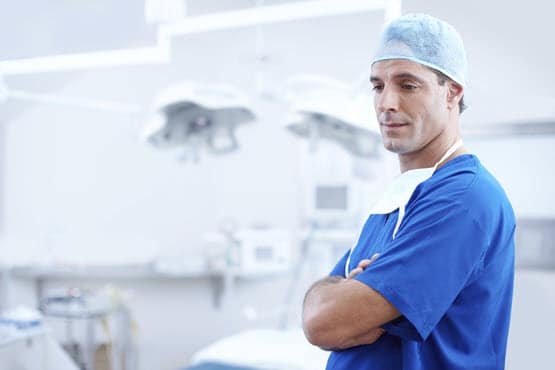 The medical field is a continual evolution of new procedures and innovations. To bring these tools and techniques to practice, physicians take on the role of lifelong learners, making continuing education an integral part of their profession.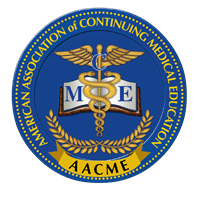 According to the American Association of Continuing Medical Education, continuing education is "crucial to the prosperity of healthcare providers, as it allows them to learn and discover viable ways to improve on the patient care they deliver and effectively manage a career in the ever-changing landscape of the medical industry." 1
"Physician education allows us to remain at the forefront of knowledge," says Darren Klass, MD, PhD, MRCS, FRCR, FRCPC, Think Radial® Proctor. "It has a dramatic impact on patient care in that it allows physicians to provide the latest treatment. In many instances, the procedure itself may not fundamentally change; however, new techniques and equipment that make the procedure safer and more effective can improve patient outcomes."
Not only does continuing education keep physicians informed, it also helps to ensure patients are, too. Being aware of all treatment options can mean the difference between undergoing a minimally invasive procedure or conventional surgery. Utilizing less invasive techniques can minimize risk to the patient, reduce pain as well as recovery time in comparison to open surgery. 2
"Even if physicians are not bringing new skills and developments directly into their own working environment, the awareness of new alternatives is valuable," explains Ferdinand Kiemeneij, MD, PhD, Think Radial Proctor. "Patients will benefit by either receiving state-of-the-art treatment, or they are at least aware of alternatives if the physician involved informs them properly."

Merit Medical's Think Education program provides physicians with quality instruction that focuses on cutting-edge interventional technology and techniques, facilitating advanced therapies designed to provide a less invasive approach to treatment that results in better patient outcomes.
Program topics include interventional techniques for airway stenting, the implantation of LV leads, and minimally invasive treatment of pathologic vertebral fractures and metastatic spinal tumors. Other course topics include embolization for the treatment of symptomatic benign prostatic hyperplasia, peritoneal dialysis implantation, radial and distal access, and wire-free tumor localization. Explore Merit's courses here.
Designed and taught by physicians, each course immerses attendees in a number of ways, including didactic presentations, taped or live cases, and state-of-the-art, hands-on training. Encompassing all aspects of a procedure or disease state, Think Education courses provide physicians with the up-to-date knowledge they need to immediately put what they learn into practice. Both virtual and on-demand courses are available.
---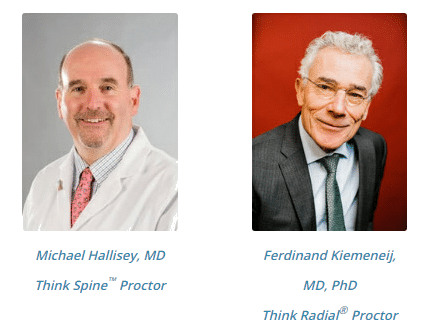 ---
"The courses evolve each time they are presented in order to provide physicians with the latest data and experience, presented in an unbiased way that is first and foremost about improving patient care," Dr. Klass says. "Probably the biggest impact the Think courses have is their clear message of intercollegiate collaboration. Physicians are able to listen to experts speak on their respective fields—which is unique to the Think Education program."
"Think Education is an invaluable asset to the medical community," explains Brett Parkinson, MD, Think Wire-Free™ Proctor. "It provides opportunities for physicians to learn in a friendly, relaxed environment, and because course topics involve cutting-edge technology, attendees come away knowing they have added the latest treatment options to their armamentarium of care."
"As a proctor for Think Education programs, I believe physician-to-physician interaction gives attendees confidence that they are getting experienced thought leaders in their field," says Michael Hallisey, MD, Think Spine™ Proctor. "This gives them the chance to expand their knowledge and improve their medical practice."
A challenge physicians have faced in continuing their education and improving their practice was doing so in the face of a pandemic. It required rethinking traditional methods of instruction to minimize in-person interaction and spread of the disease. To make this undertaking easier, retaining real-time personal interaction helped online learning feel less isolating, fostering effective and sustainable experiences.3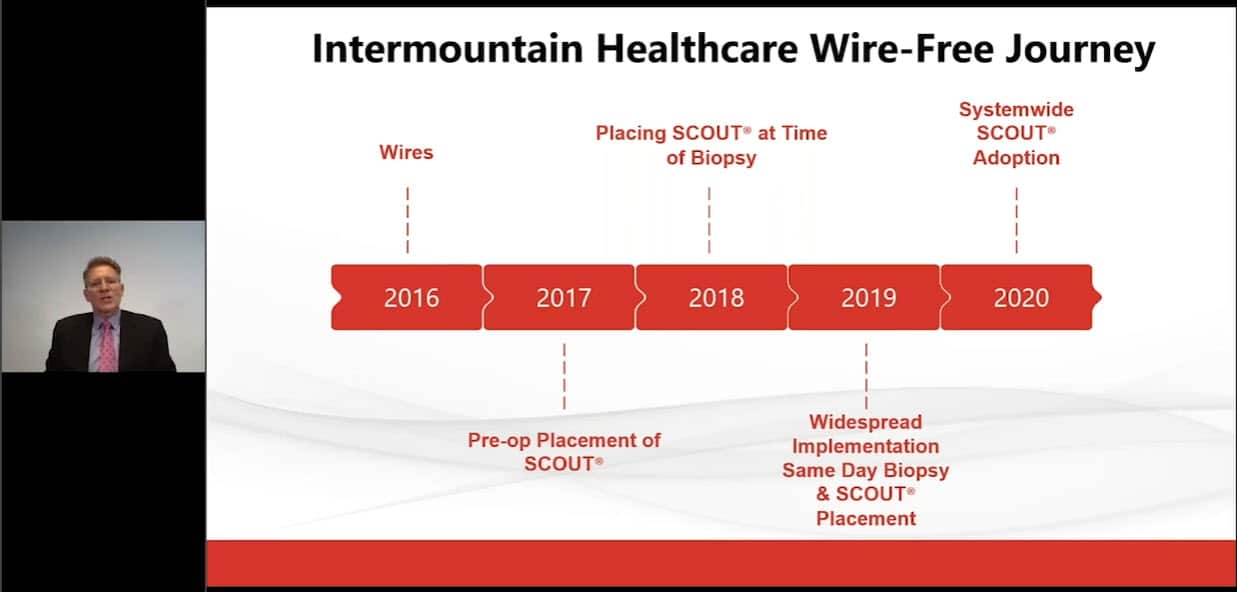 "The medical education of today will be of historical interest tomorrow. This has been evident, as the old educational paradigm shifted abruptly from large gatherings to individual learning in the comfort of one's home," Dr. Parkinson adds. "Think Education was able to effectively pivot from in-person seminars to virtual learning."
As continuing education adapts to the changing needs of physicians, it brings with it the opportunity to influence and improve future opportunities to learn, serving as a catalyst for better programs that have a broader reach.
"Physician education will continue to expand in the online format in the future. This can allow top physicians to share their expertise with a larger part of the world," Dr. Hallisey says. "We all want more confidence and skill in treating patients. A well-educated physician can have that."
Learn more about Merit's Think Education program and sign up for an upcoming course today.
---
REFERENCES
1. American Association of Continuing Medical Education. 2020. "Importance of CME." https://aacmet.org/cme/importance-of-cme/
2. Johns Hopkins Medicine. 2021. "What Is Vascular and Interventional Radiology?" https://www.hopkinsmedicine.org/interventional-radiology/what_is_IR.html
3. Chirag V et al. 2020. "Socially Distant Medical Education in the Face of COVID-19." Med Sci Educ Oct 21: 1–3. PMID: 33106763