Another season has come and gone at the Merit Medical Salt Lake Employee Garden, and what a year it's been. Our garden began in 2016 with a lofty mission: boost employee health and morale. Since then, our passionate garden team has worked to implement several programs to do just that, helping the garden (and its mission) flourish.
As we close out 2022, let's reflect on how far we've come—and look ahead to what's next.
---
FRESH FRUITS AND VEGGIES FOR ALL
60 DIVISIONS
This year, 170 employees participated in the garden box program, representing 60 different departments. More than 30% of gardeners were new to the program in 2022, showing how ready and willing our team is to try new things—all part of the Merit family spirit.
500 VISITS
Additionally, employees visited the U-Pick program more than 500 times. The "win-win" program involves 10 minutes of volunteer gardening in exchange for a free basket of fresh fruits and veggies for employees to take home to their families.
3,200 POUNDS
"In all, we distributed more than 3,200 pounds of produce—all to help our employees and their loved ones enjoy fresh food at the dinner table," said Laura Flower, Director of Garden Engagement & Employee Wellbeing.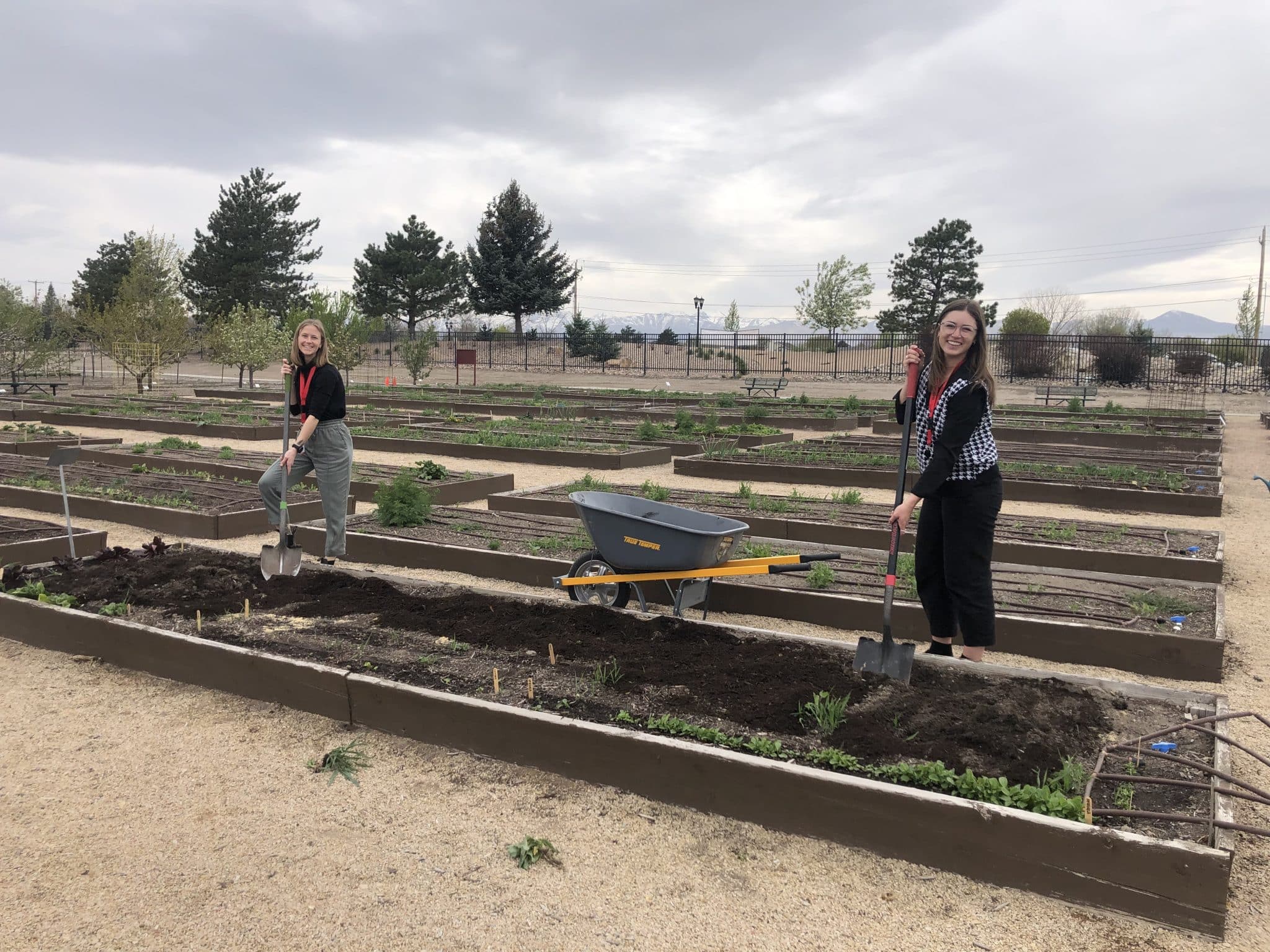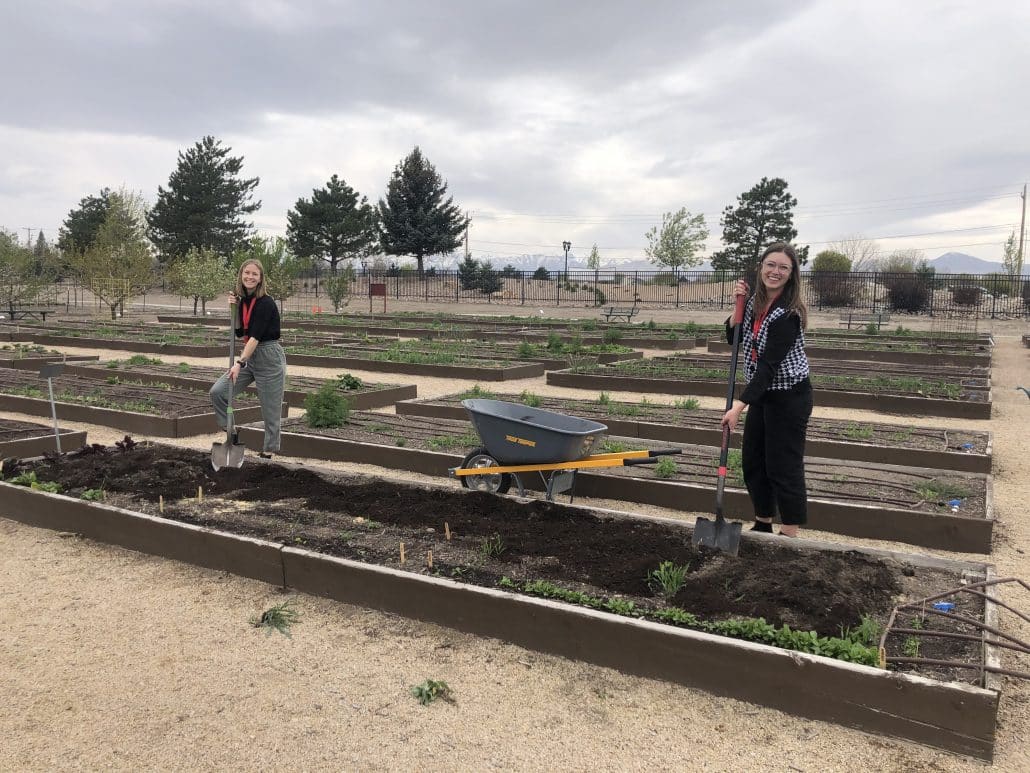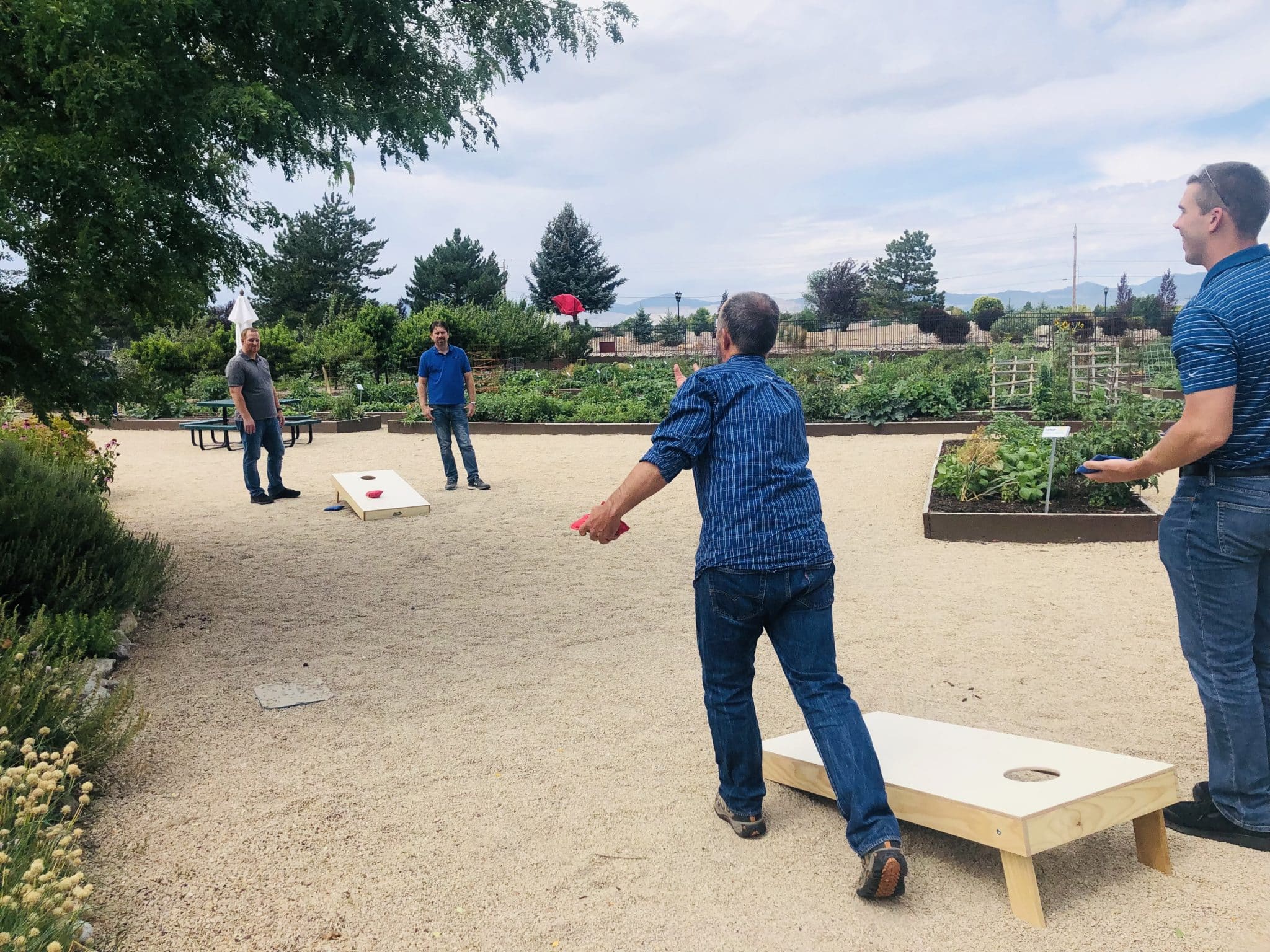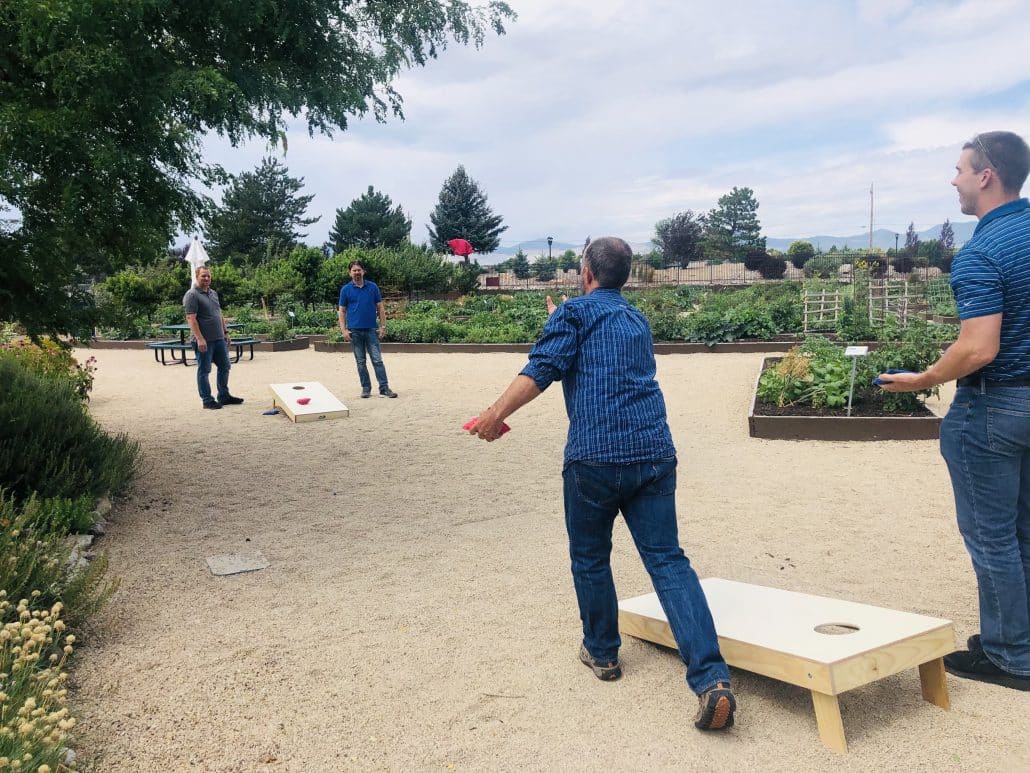 In 2022, the garden team experimented with many new international vegetable varieties this year, such as bitter melon and bottle gourd, that were a hit with our culturally diverse employees.
During the summer months, the Merit Employee Garden also offered fun team-building activities. Games at the Garden gave employees the opportunity to play cornhole, spike ball, and darts together at the garden over their lunch, breaks, and after their shifts.
---
GROWING SOMETHING NEW
Laura is always motivated to grow new things, especially to increase the diversity of what she can offer employees. Flexing her green thumb this season, she gave growing sweet potatoes a try—with great success.
"People don't often grow them because they require a long growing season. Our trick was that we started them in the greenhouse early to have the best chance for success," Laura said. "We grew the biggest I've ever seen."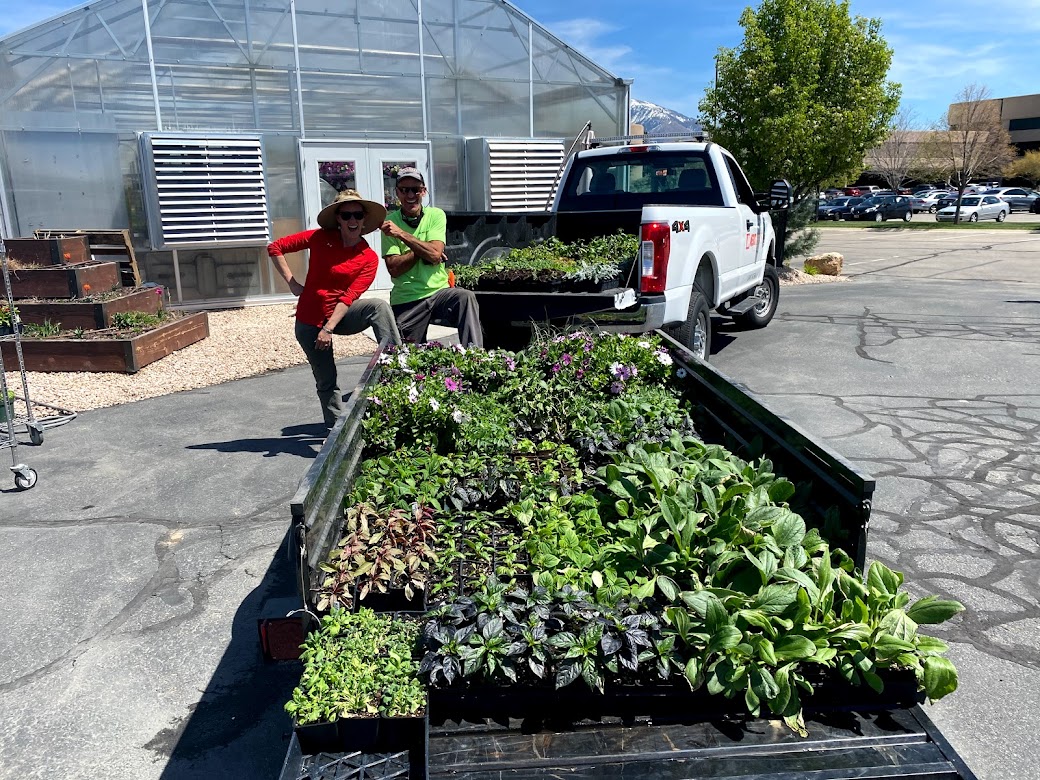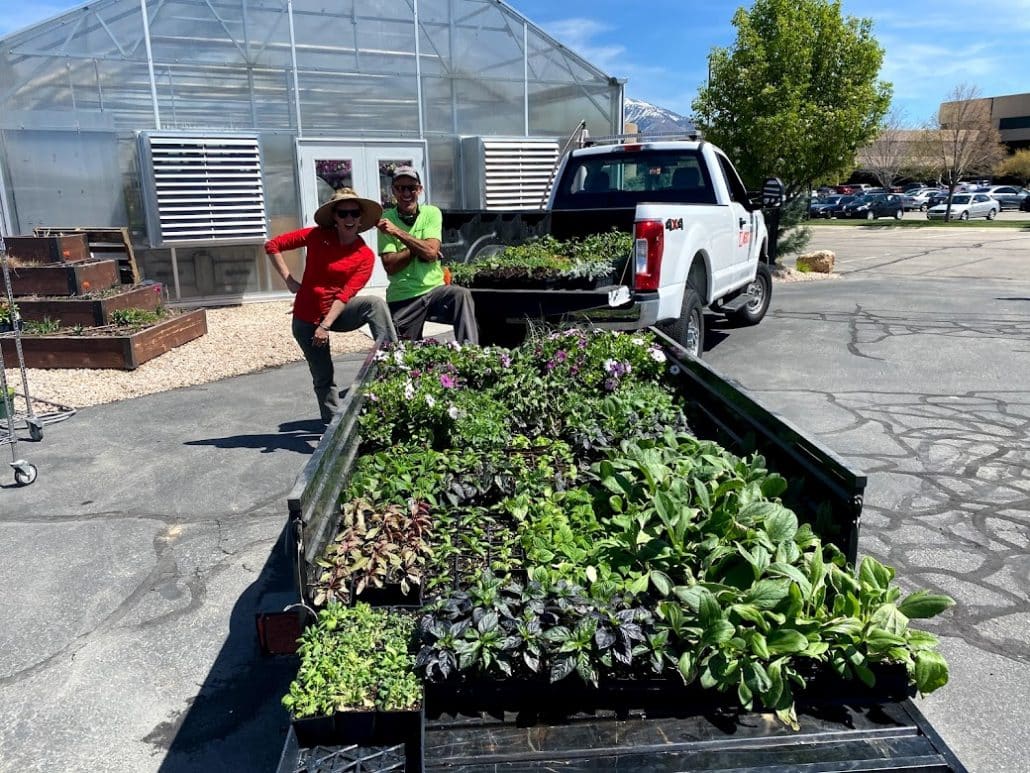 In addition to the sweet potatoes, the garden team beautified the Merit Salt Lake campus with 2,500 new, garden-grown plants.
---
GIVING BACK
The garden is all about community, and it shows in our team's efforts to give back. Through hosting multiple sales throughout the year, employees could purchase plant starts, flower arrangements, poinsettias, and more, all for a good cause.
"We generated more than $12,000 for the Candy Cane Program," Laura reported. "These proceeds go to families in need during the holiday season."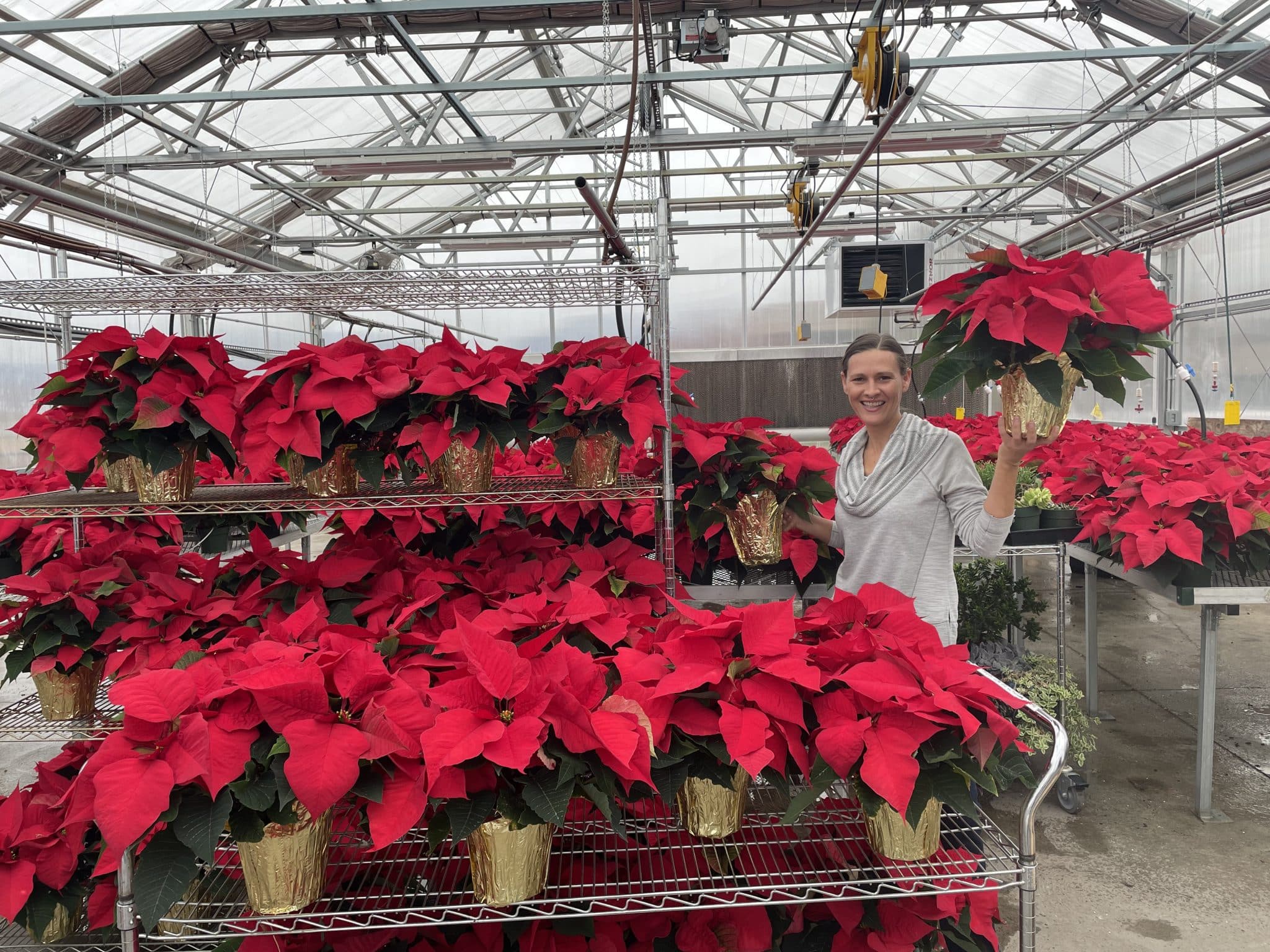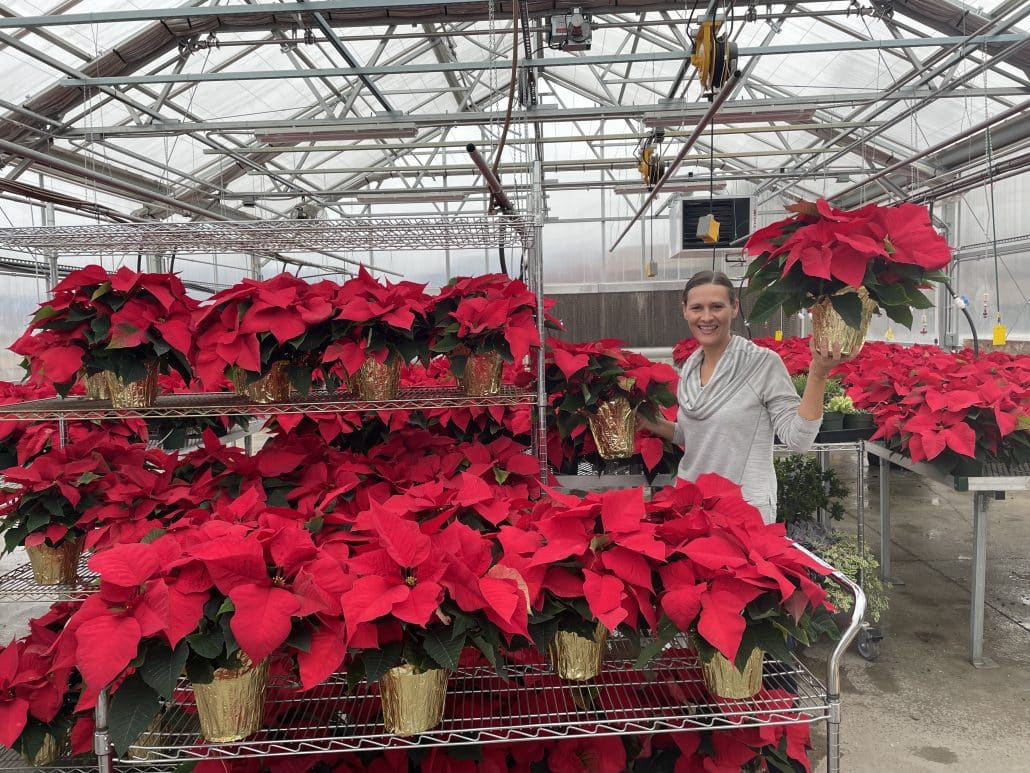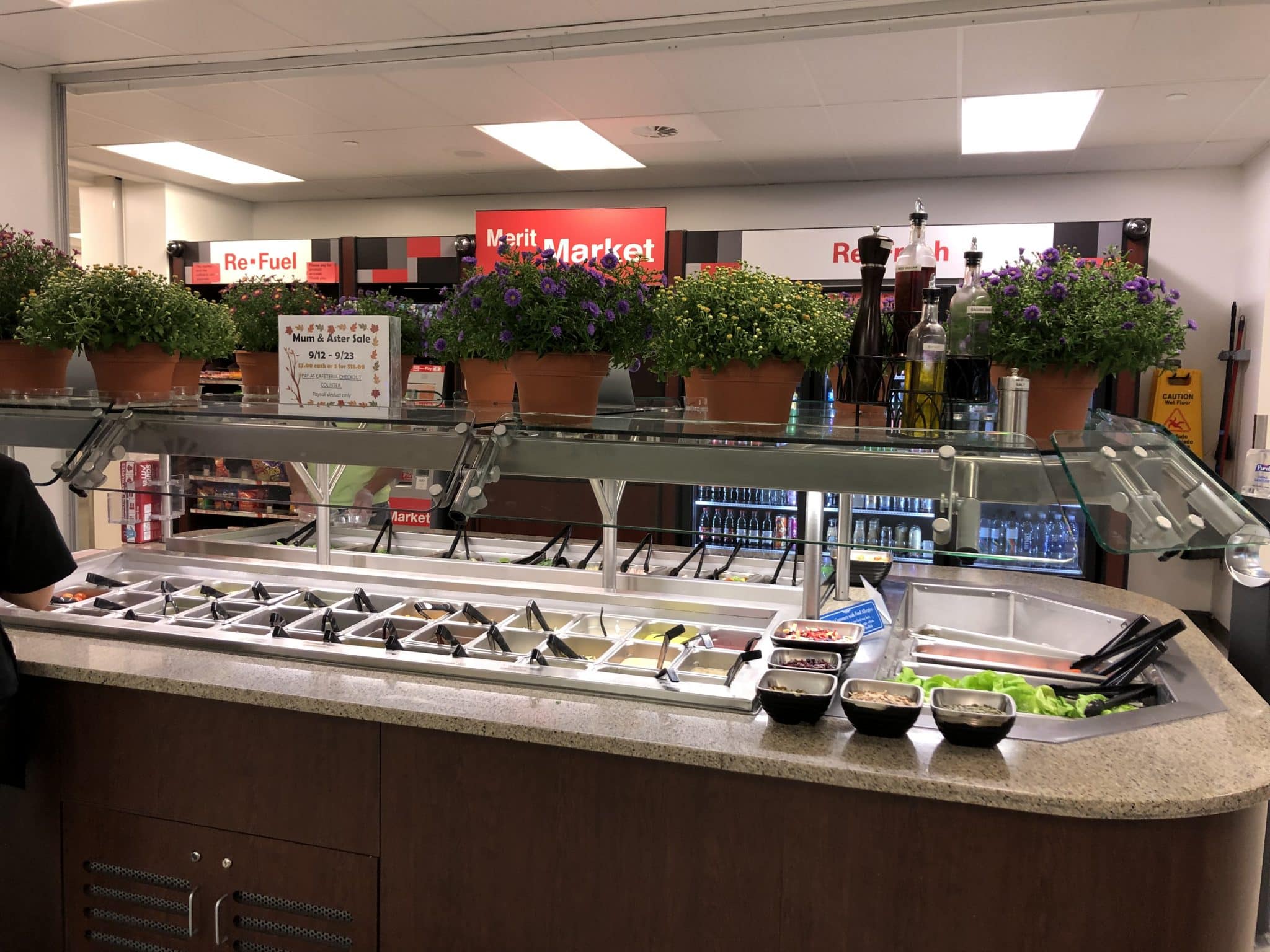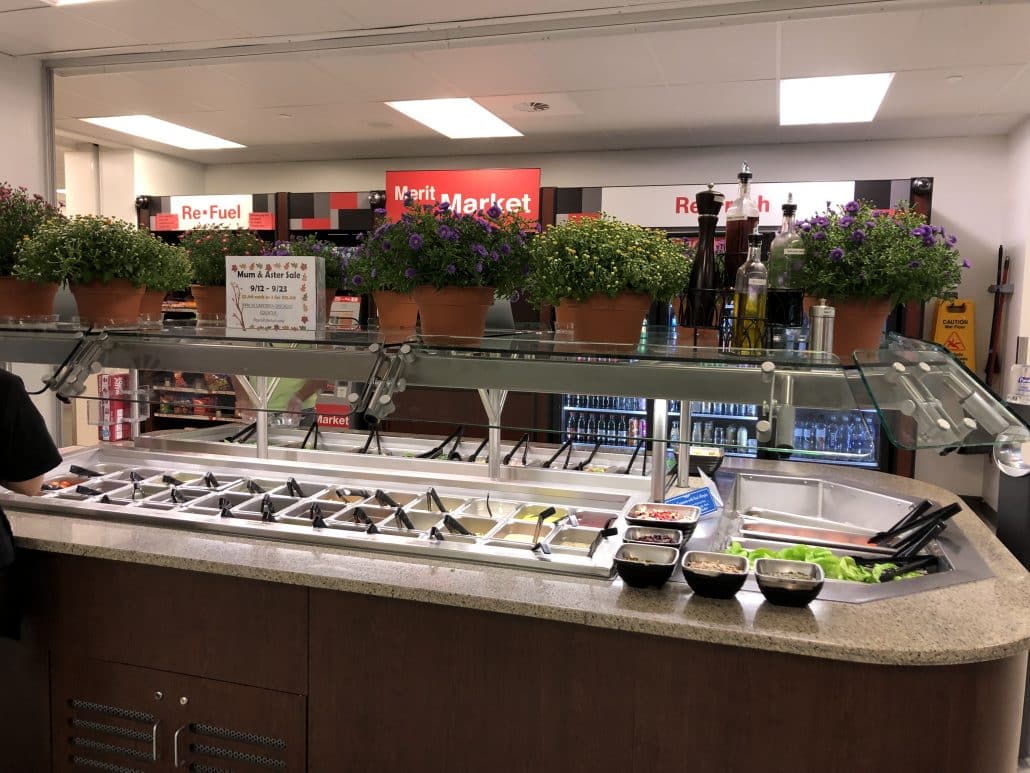 Additionally, our garden supports Merit's sustainability priorities.
"We believe the long-term health of our Merit team members, our customers, and our communities rely on a healthier, more sustainable and equitable world," Laura added. "To help us accomplish this, we grew and shared 500 pounds of fresh fruits and veggies with our on-site cafeteria."
This gave employees access to fresh produce during their shifts and reduced the need to transport food long distances to our facility, limiting our emission footprint.
Our sustainability efforts continued with 5 tons of green waste donated to the Trans-Jordan landfill where usable compost is produced for community use.
---
A TEAM EFFORT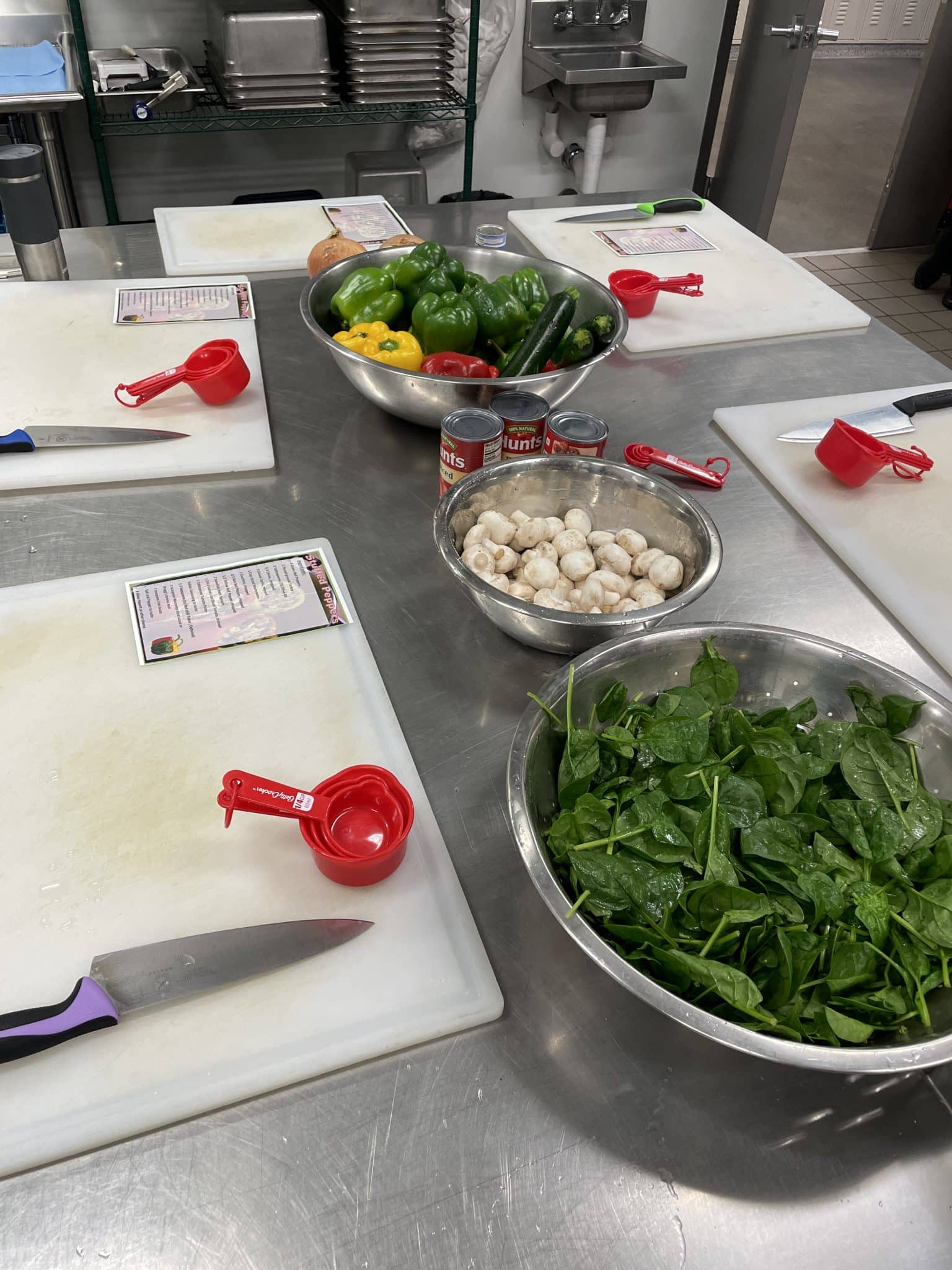 Although this growing season has come to an end, our garden team stays busy through winter, offering a variety of cooking classes and educational events.
"Prepping for the 2023 spring plant sale is already underway," Laura said. "And with garden box orientations due to start in January, employees are already looking forward to another year of gardening at Merit."
We can't wait to see how our garden continues to grow—and help employees blossom along the way.
See you in 2023!