This is a transformative time in breast cancer treatment with advances in neoadjuvant chemotherapy, wire-free tumor localization, and additional tools for post-surgical radiation treatment. During the past two years, the TRI-fraction Radiotherapy Utilized to Minimize Patient Hospital Trips, or the TRIUMPH-T Trial, for 2-day brachytherapy has helped redefine how Accelerated Partial Breast Irradiation (APBI) can be delivered.
APBI, has historically been performed in 2 fractions a day for five days. The clinical benefits of targeted radiation delivered by brachytherapy include reduced radiation exposure to healthy tissue, improved cosmesis, and fewer long-term side effects.
The TRIUMPH-T trial demonstrated the potential benefits of treating a patient with brachytherapy in only two days. Some of the benefits outlined in the trial include a reduction in the amount of radiation delivered to normal breast and organ tissue, the elimination of delays in systemic/local therapy, and a reduction of treatment time. All while preserving excellent cosmesis and local recurrence rates.
These benefits are even more valuable during COVID-19, where limited patient interactions and the conservation of PPE are increasingly important.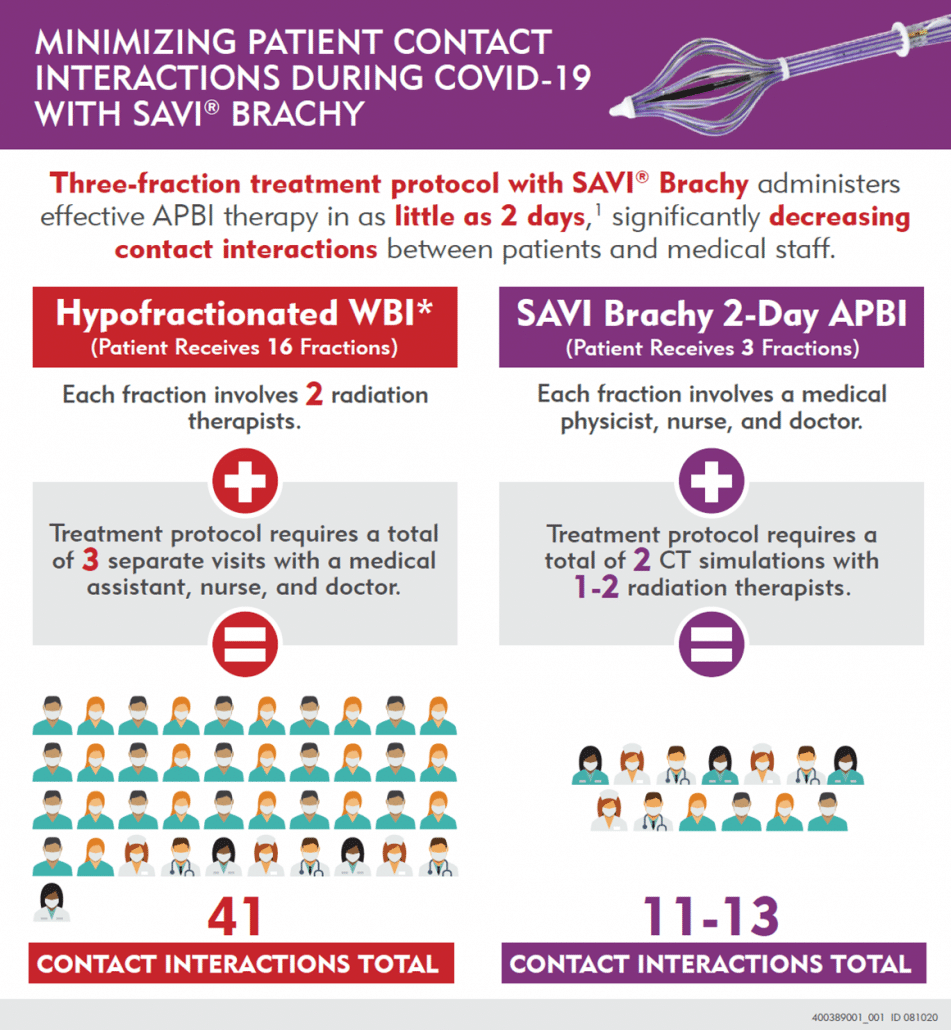 In contrast to hypo-fractionated External Beam Radiation Therapy (EBRT) which uses 16 Fractions, the 2-day TRIUMPH-T fractionation with a total of 3 fractions patient interactions will be substantially reduced patient contact to about 1/3 of the patient contact interactions as EBRT.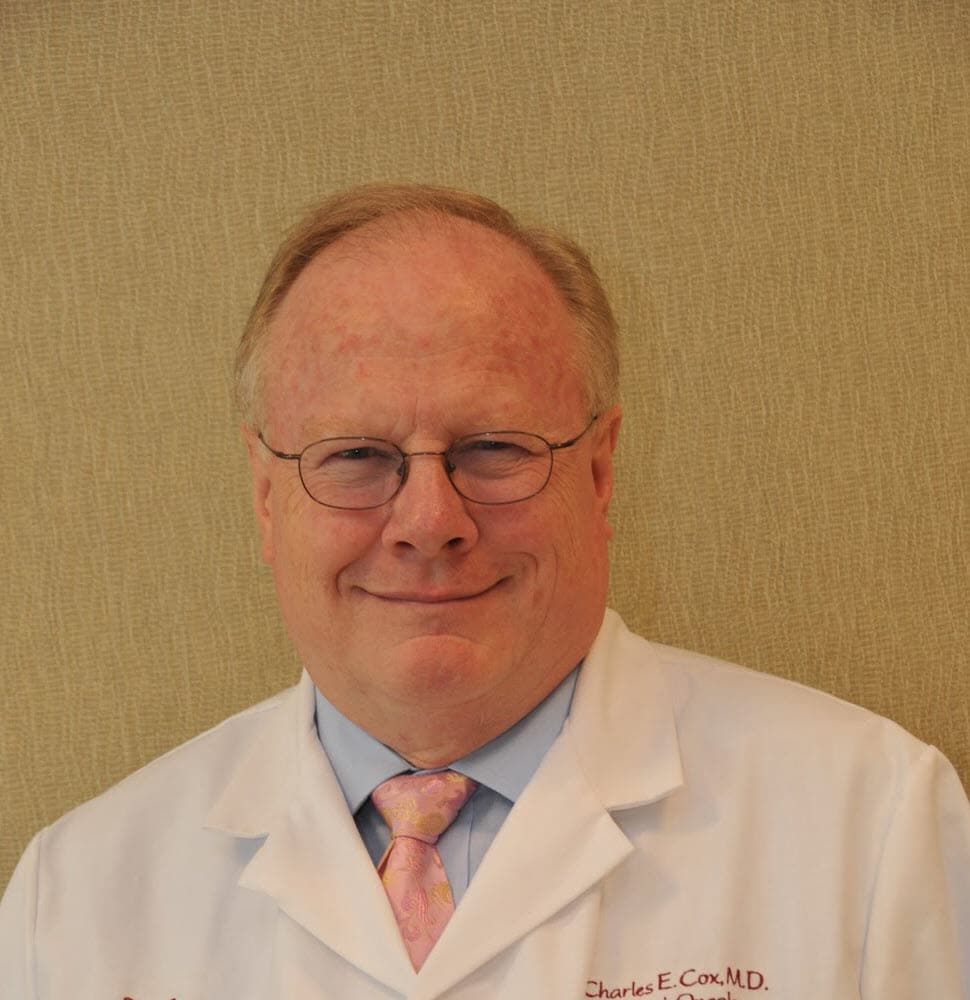 Charles E. Cox, MD, FACS
Endowed Chair, College of Medicine Surgery
USF Health, Tampa, FL
"The combination of the reported excellence of the outcomes from the patients treated with this protocol along with the abbreviated schedule make it a more acceptable method with less exposure to both the patients and the medical providers. During COVID-19, whenever we can limit interactions and not compromise outcomes or patient satisfaction, we are inclined to do so. Our patients have welcomed this abbreviated treatment option."
---
*Reduced fractionation schedule from 6 weeks, not including boost: conservative estimate in number of interactions.
References

Khan, Atif J., Peter Y. Chen, Catheryn Yashar, Matthew M. Poppe, Linna Li, Zeinab Abou Yehia, and Frank A. Vicini et al. "Three-Fraction Accelerated Partial Breast Irradiation (APBI) Delivered With Brachytherapy Applicators Is Feasible And Safe: First Results From The TRIUMPH-T Trial". International Journal Of Radiation Oncology, Biology, Physics 104, no. 1 (2019): 67-74. doi:10.1016/j.ijrobp.2018.12.050.
Information courtesy of Catheryn M. Yashar, MD, and Dan Scanderbeg, PhD. TRIUMPH-T APBI with SAVI. 03 Apr 2020. La Jolla, CA. Webinar presentation archived at https://www.merit.com/ three-fraction-apbi-with-savi-webinar-apr-3-2020/.