New Steerable Guide Wire Offers Physicians a Number of Desirable Features, Making it the New "Go-To" Wire for Diagnostic and Interventional Procedures.
Merit Medical® is proud to announce the official market launch of the GO2WIRE™ Steerable Guide Wire System, a wire designed to facilitate the placement and exchange of devices during peripheral diagnostic and interventional procedures. Built with a number of key features, the GO2WIRE helps physicians confidently navigate the most challenging vasculature.
AVAILABLE IN THREE TIP CONFIGURATIONS


Available in three tip configurations—Floppy Straight, Intermediate J, and Standard Straight—the GO2WIRE offers both support and flexibility when accessing complex anatomy. Engineered with Straight Linear Torque Steel Core Wire technology, data1 shows the GO2WIRE has a 40% tip response improvement over the leading competitor. The GO2WIRE's distal tip is reshapable, providing physicians with the ability to modify the wire tip to meet specific anatomical needs. Enhanced with platinum, the tip provides excellent visibility under fluoroscopy.
TWO BODY STYLES
To further help physicians traverse tortuous vessels, the GO2WIRE is also available in two body styles—non-extendable and extendable—with the largest range of length options offered in the market. As an advocate of radial access, Merit designed the GO2WIRE with an exclusive 210 cm length configuration specifically designed for radial access procedures. In addition, the GO2WIRE provides an optional 155 cm extension device with smooth threads, a modification that helps deliver rapid conversion to longer wire lengths for seamless device and catheter exchanges. The GO2WIRE also has a proprietary PTFE pre-coating to help reduce friction and improve trackability.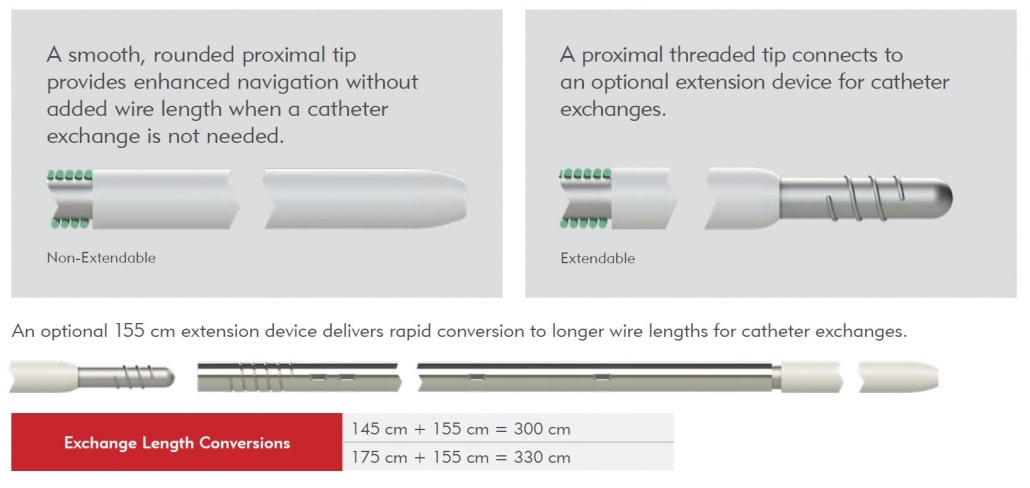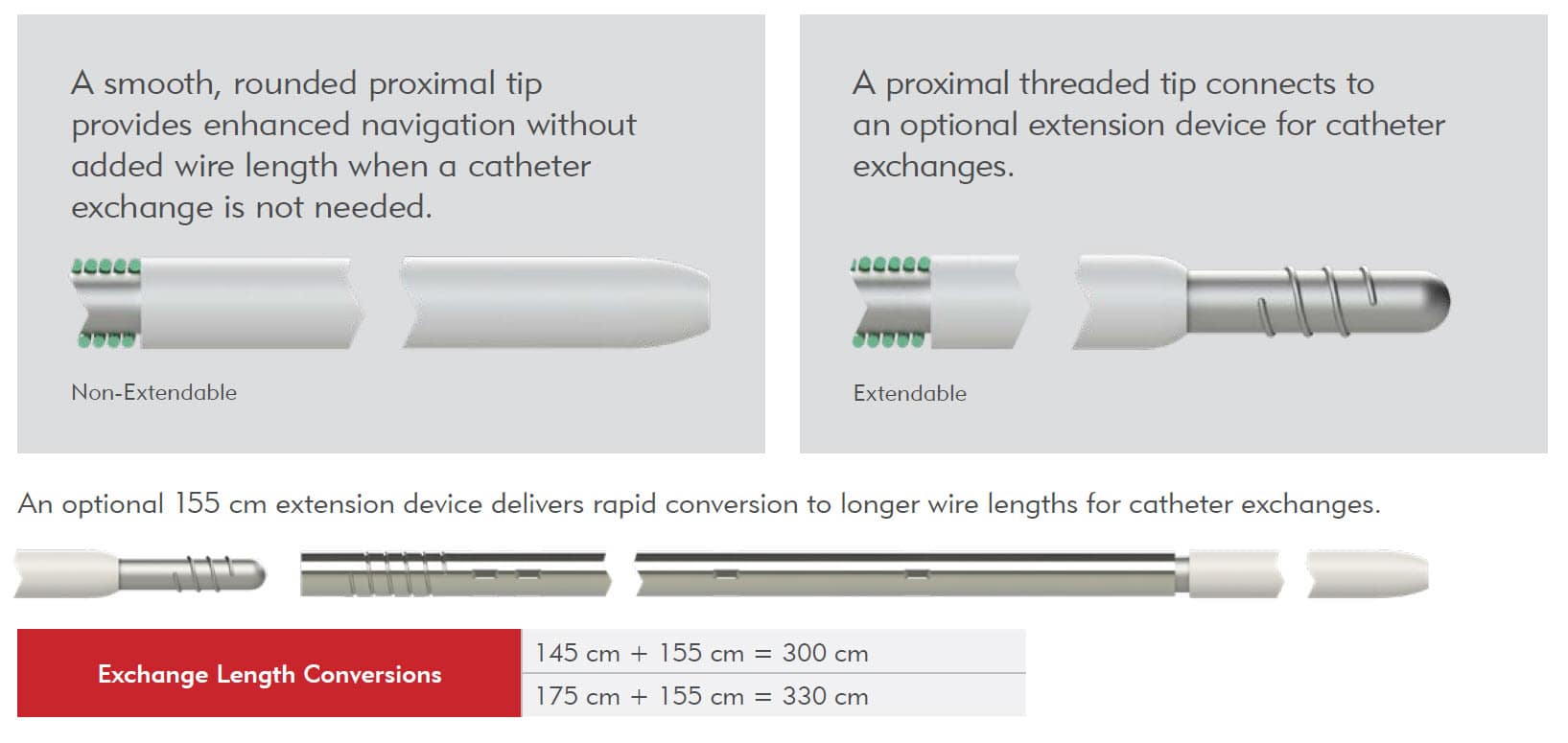 Explore the GO2WIRE Steerable Guide Wire System.