Your "Go-to" for Superior Navigation
The highly versatile GO2WIRE Steerable Guide Wire System is the new "go-to" for diagnostic and interventional procedures. Three stiffness profiles and expanded length options all with atraumatic shapeable tips ensure the right type of wire for your procedure. Whether it is navigating a radial access procedure, accessing multiple tight lesions, or crossing the aortic bifurcation to access complicated contralateral disease, the GO2WIRE will navigate tortuous anatomy and deliver the accompanying device to your desired target.
Features & Benefits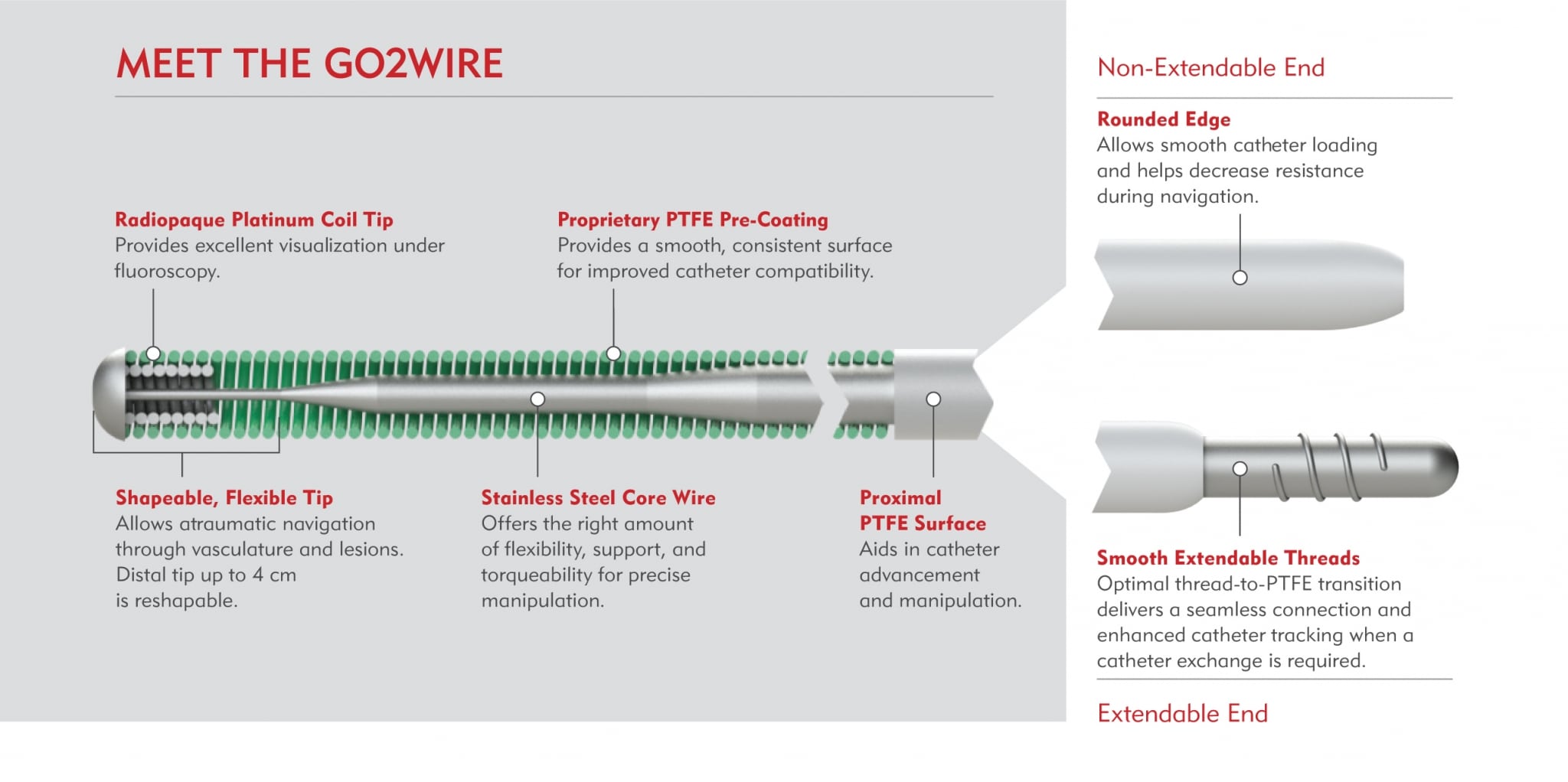 Tip Configurations for Complex Procedural Challenges

A highly flexible tip designed for atraumatic navigation of the vasculature.
A combination of support and flexibility engineered to cross difficult lesions.

A high-support wire built for increased catheter reinforcement and trackability when accessing complex anatomy.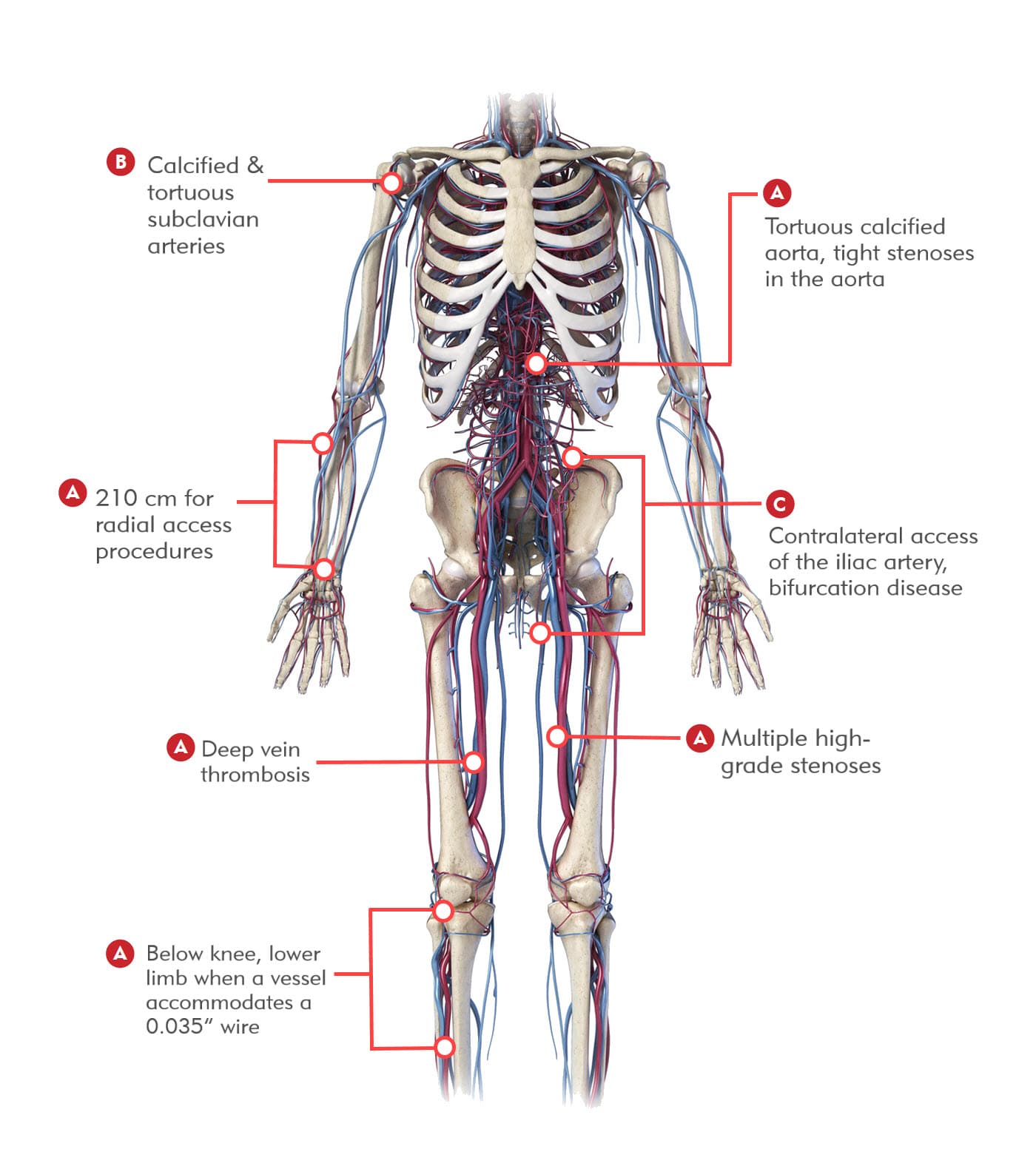 Proven to Deliver Better Torque Response
40% TORQUE RESPONSE IMPROVEMENT over the leading competitor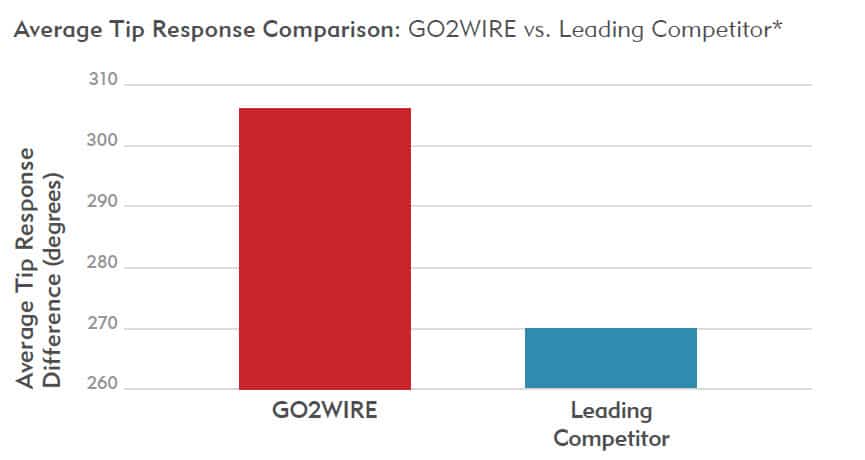 Straight Linear Torque Steel Core Wire technology ensures the GO2WIRE delivers exceptional tip response with enhanced torqueability and superior directional control with every turn.
*Test data on file.
Superior Coating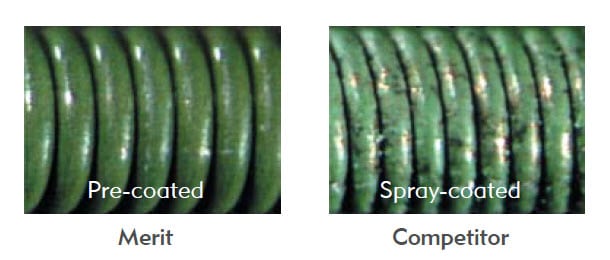 Merit's proprietary PTFE pre-coating reduces friction, enhances navigation, and improves trackability.
Optimal Wire Stiffness Profiles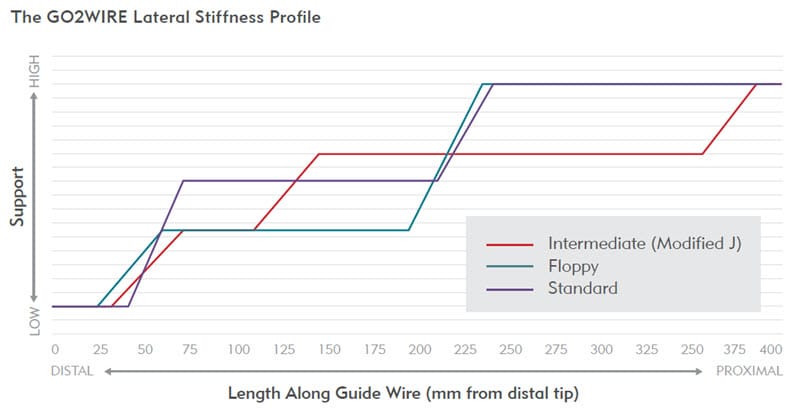 Maximize navigation and delivery of interventional devices with three levels of wire stiffness profiles.
More Possibilities

Merit-exclusive 210 cm length configuration designed specifically for radial access procedures.
Available in 145 cm to 300 cm lengths as well as exclusive non-extendable options, the GO2WIRE helps you confidently reach your target in the most challenging vasculature via femoral or radial access.
Procedural Opportunities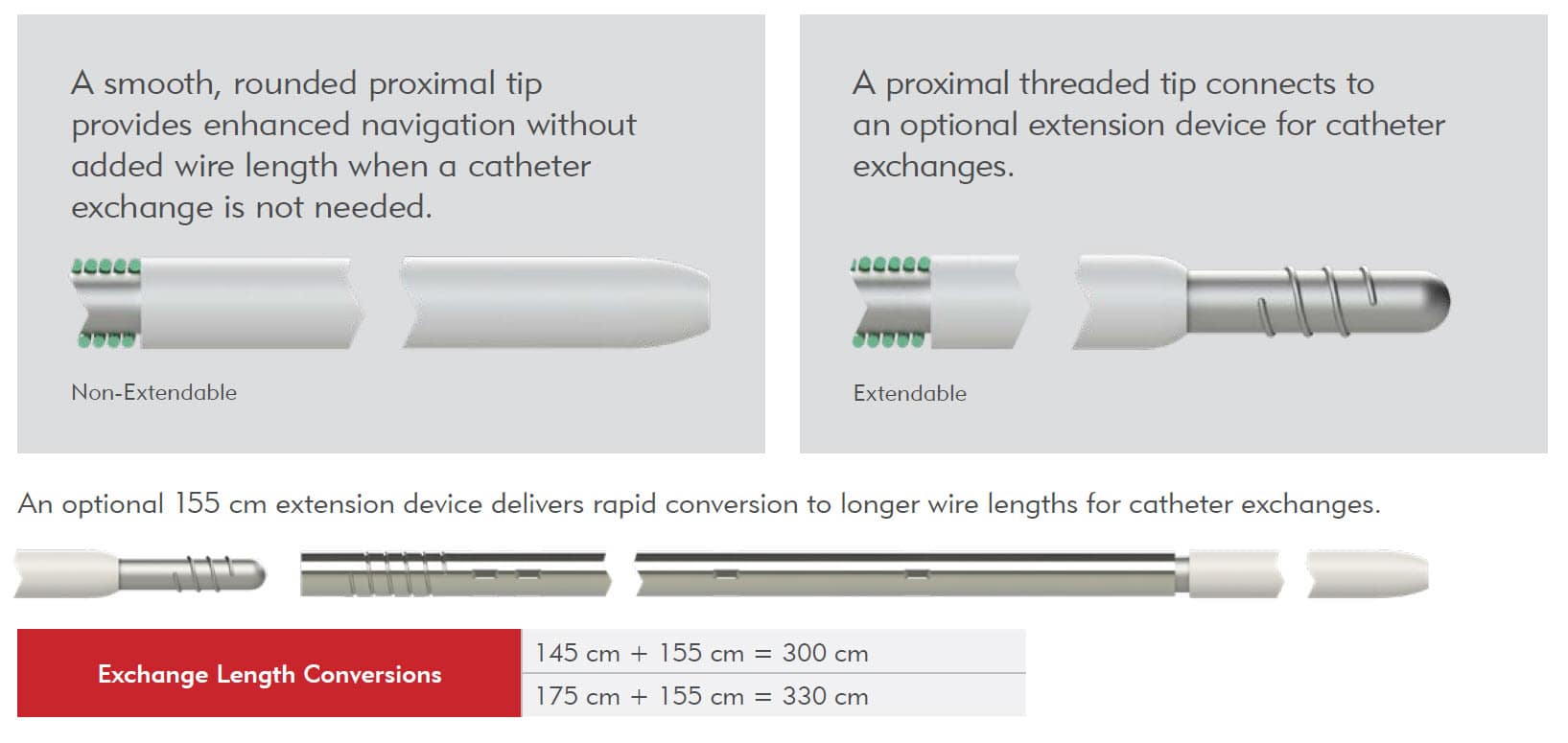 Documents
Discover more about the GO2WIRE™ Steerable Guide Wire System by reviewing the brochures and Instructions for Use.
Loading...