Better drainage care stems from product innovation. By listening to valuable physician feedback and investing in technology that improves drainage care, Merit Medical is able to deliver products that meet unique clinical needs. Over the past two decades, we've expanded our drainage portfolio to include a diverse range of solutions that work together to help physicians achieve optimal drainage care.
ReSolve® Biliary Locking Drainage Catheter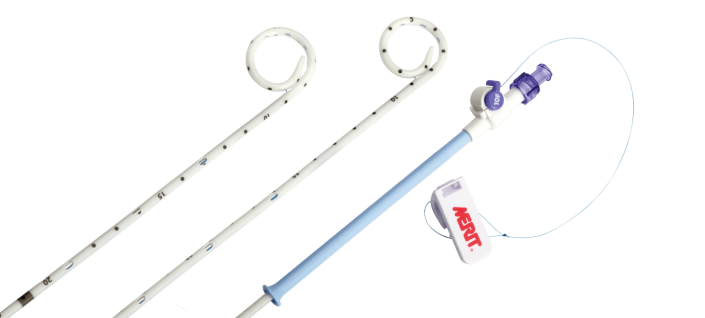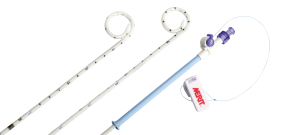 A common challenge associated with conventional biliary drainage catheters is that they offer only one hole pattern, often resulting in physicians making time-consuming modifications to facilitate better drainage.
Our ReSolve Biliary Locking Drainage Catheter, a complementary line to the ReSolve Non-Locking and Locking Drainage Catheters, is designed with two drainage hole patterns to manage both distal and proximal lesions as well as varying patient anatomy. Providing up to four times more drainage area,1 the ReSolve enables maximum drainage, delivering a targeted solution right from the start.
FastBreak™ Breakaway Connector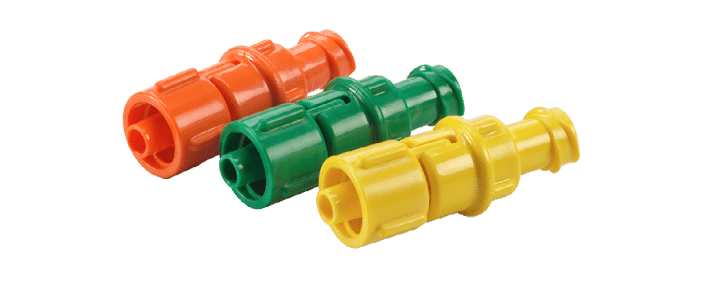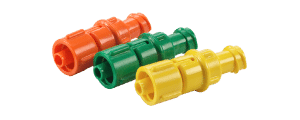 The FastBreak Breakaway Connector, a two-piece patient safety device, acts as a bridge between the drainage catheter and an external fluid reservoir, ensuring detachment occurs at the connector site instead of causing painful injury to the kidney or soft tissues. With the catheter, the FastBreak Breakaway Connector facilitates uninterrupted fluid flow and provide additional patient safety.
ReSolve ConvertX® Stent System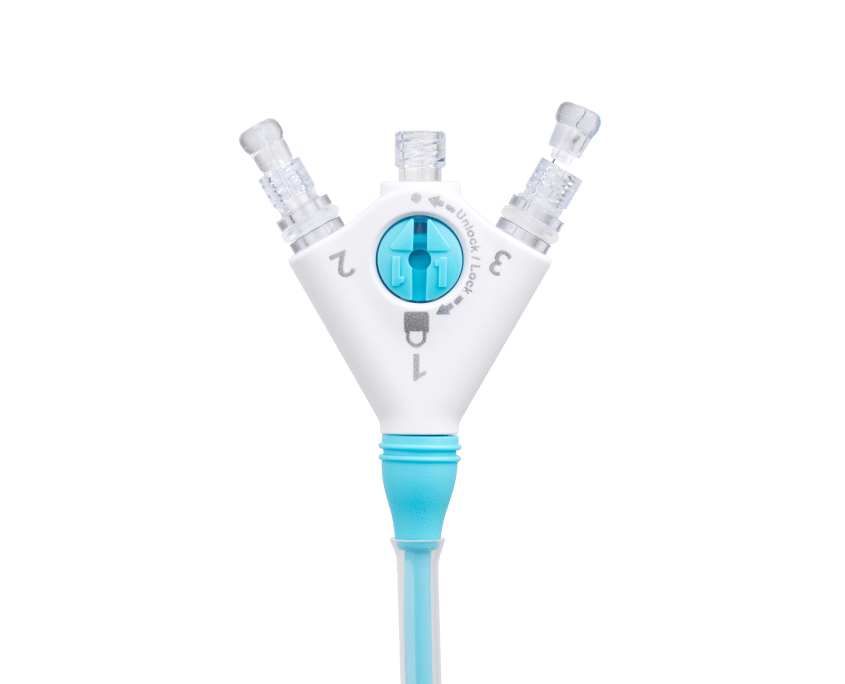 We understand physicians need devices that will simplify procedures and expand patient treatment options. ReSolve ConvertX is the only device that converts from a catheter to an internal ureteral or biliary stent without a second interventional procedure.
Not only does ConvertX intuitive technology provide a less invasive option for patients with severe ureteral or biliary obstructions, its biliary version makes it possible for interventional radiologists to place temporary plastic stents in patients who were previously not candidates.
Ureteral and biliary stent conversions are done in less than one minute during an office visit,1 reducing costs, time, and patient risk.2
Aspira® Drainage System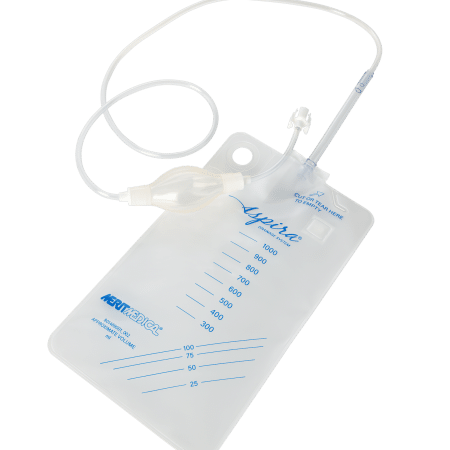 At Merit we transform drainage care into compassionate care with the Aspira® Drainage System, a home treatment option for end-stage cancer patients with malignant pleural effusion and malignant ascites.
Convenient and easy to use, the Aspira allows patients to spend more time at home by preventing frequent hospital visits to treat symptoms. It also helps eliminate hospital stays that may be required with other treatment options.
ReSolve Mini™ Locking Drainage Catheter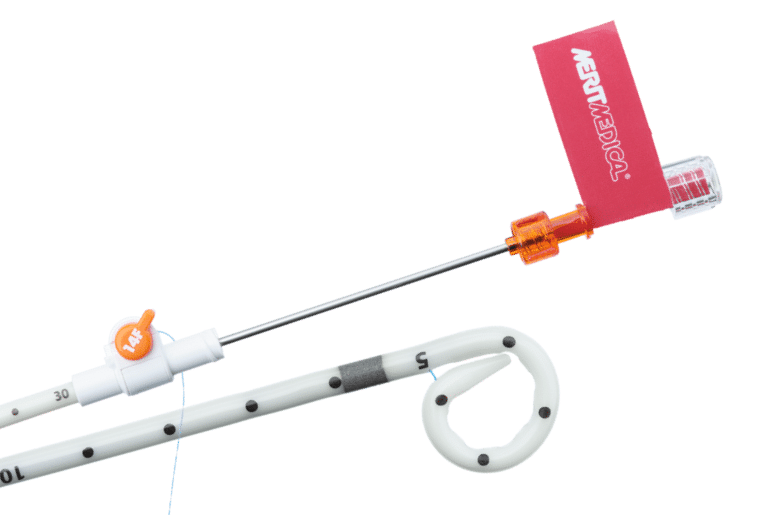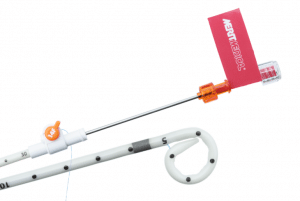 The ReSolve Mini Locking Drainage Catheter is the newest addition to our growing drainage portfolio. With the pigtail size up to 42% smaller than our ReSolve Locking Drainage Catheter pigtail, the ReSolve Mini creates the ideal solution for patients with smaller anatomy and smaller fluid pockets in the kidney and other areas. Read the full press release here.
Applying physician feedback has enabled us to create a better mini catheter compared to others on the market. Unlike competing catheters, the ReSolve Mini has a unique marker band to show drainage location, larger and more holes for maximum drainage, and better insertion force.1
Our investment in the drainage space shows our unwavering commitment to providing you with innovative devices that improve patient care. By understanding your drainage needs, we've built a comprehensive portfolio of products and accessories that work together to deliver superior performance and reliable quality. As your partner in drainage care, we look forward to hearing your ideas and transforming them into real-world solutions to your toughest clinical challenges.
Please consult the product labels and inserts for any indications, contraindications, potential complications, warnings, precautions and directions for use.
REFERENCES:
Data on file.
Due to eliminating an interventional exchange procedure.