Our goal at Merit Medical is to provide the highest-quality medical devices, equipping you to deliver effective diagnosis and treatment. One area of patient care where high-quality devices are crucial is biopsy procedures. Biopsies are critical tools in the diagnostic process. They help determine the presence and extent of disease and are significant to developing appropriate care plans.
To help clinicians like you perform biopsy procedures accurately, safely, and with confidence, we offer a wide range of advanced soft tissue biopsy products. From the recently launched TEMNO Elite™ Biopsy System to high-quality legacy products, browse to find the products that best meet your clinical needs:
---
TEMNO Elite ™ Biopsy System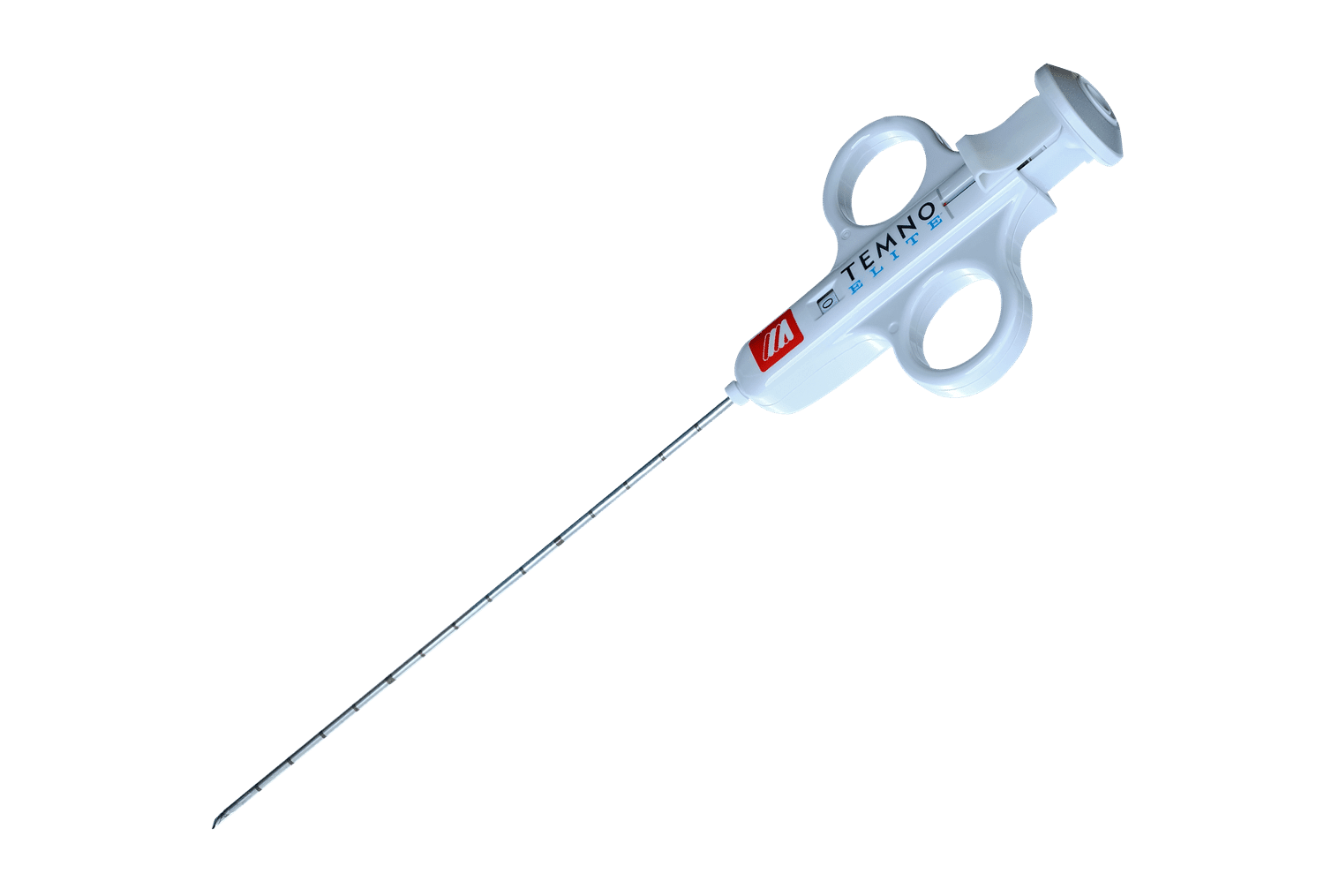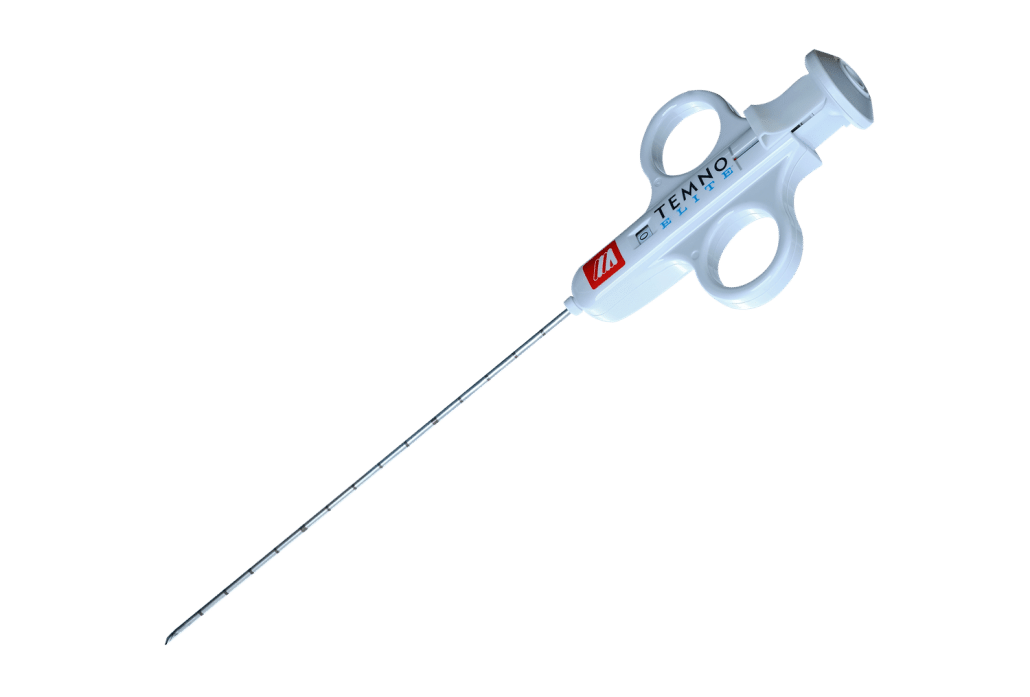 The new TEMNO Elite Biopsy System is designed to provide you with superior soft tissue samples and total control during procedures. Its advanced features allow for samples 72% larger than competitor side-notch, semi-automatic devices.1 Available in a variety of sizes, the TEMNO Elite is ideal for procedures in many parts of the body, including kidney, liver, and lung.
Achieve® Programmable Automatic Biopsy System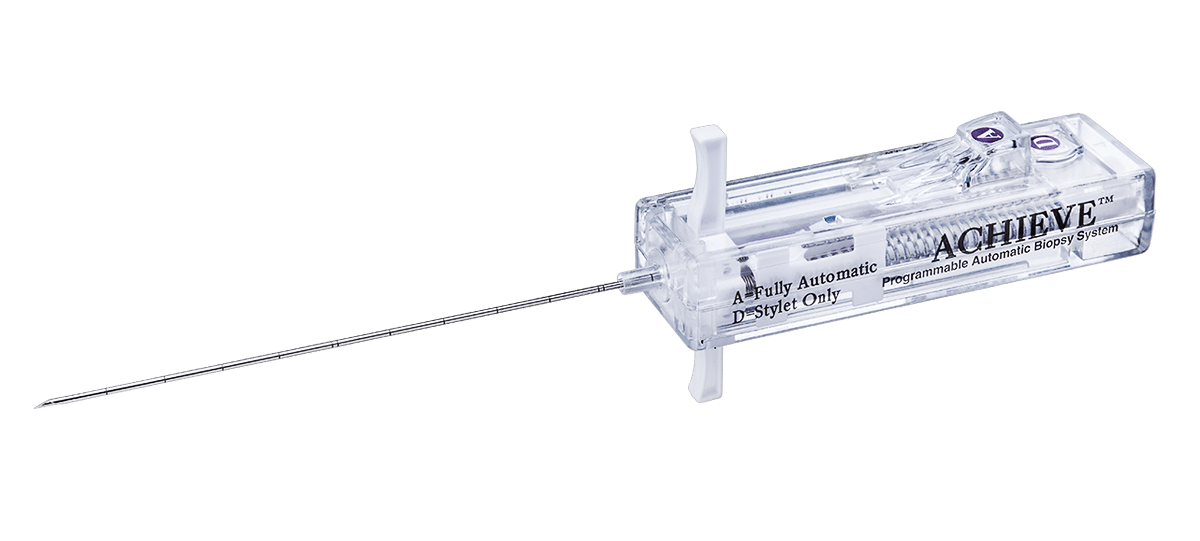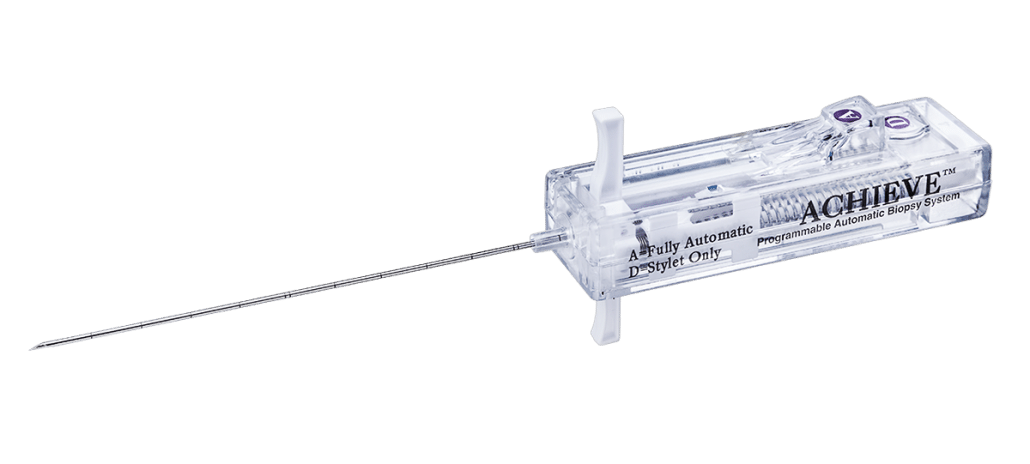 With just one hand, you can now benefit from the precise control and quality sampling capability of the Achieve Programmable Automatic Biopsy System. This lightweight, automatic device is spring-loaded for fast, accurate penetration when working with calcified or fibrous lesions. For more precision, the Achieve offers three programmable firing modes.
Pink Achieve™ Biopsy Device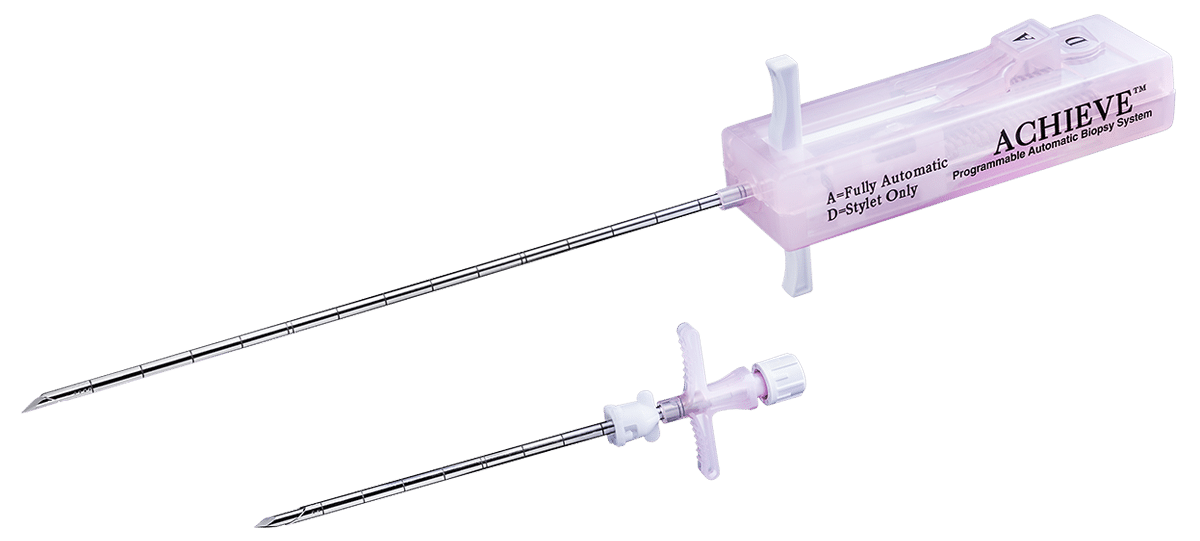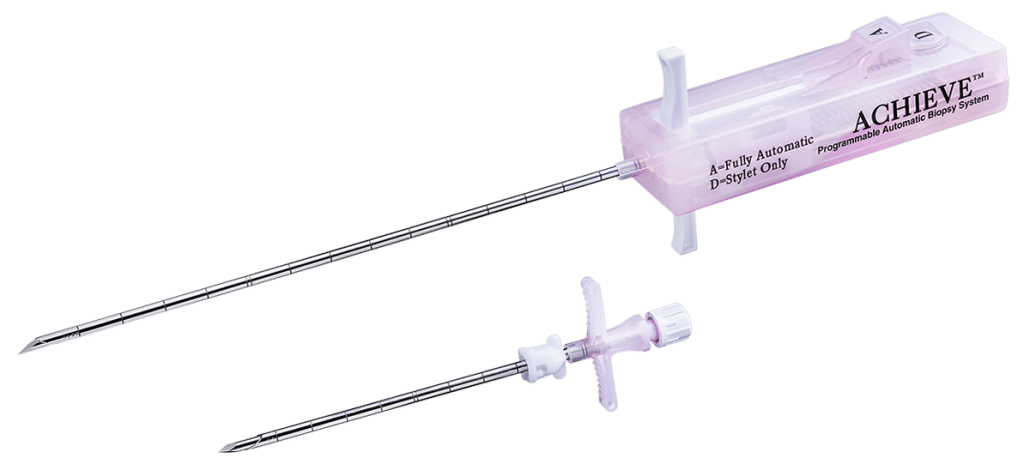 The easy-to-use, lightweight design of the Pink Achieve Biopsy Device allows you one-handed use and convenient ultrasound transducer manipulation during breast biopsies. Visualize needle placement before sample retrieval by using the delayed firing option. A coaxial introducer enables multiple sampling from one percutaneous puncture, minimizing damage to surrounding tissue.
Adjustable Coaxial TEMNO™ (ACT) Biopsy Device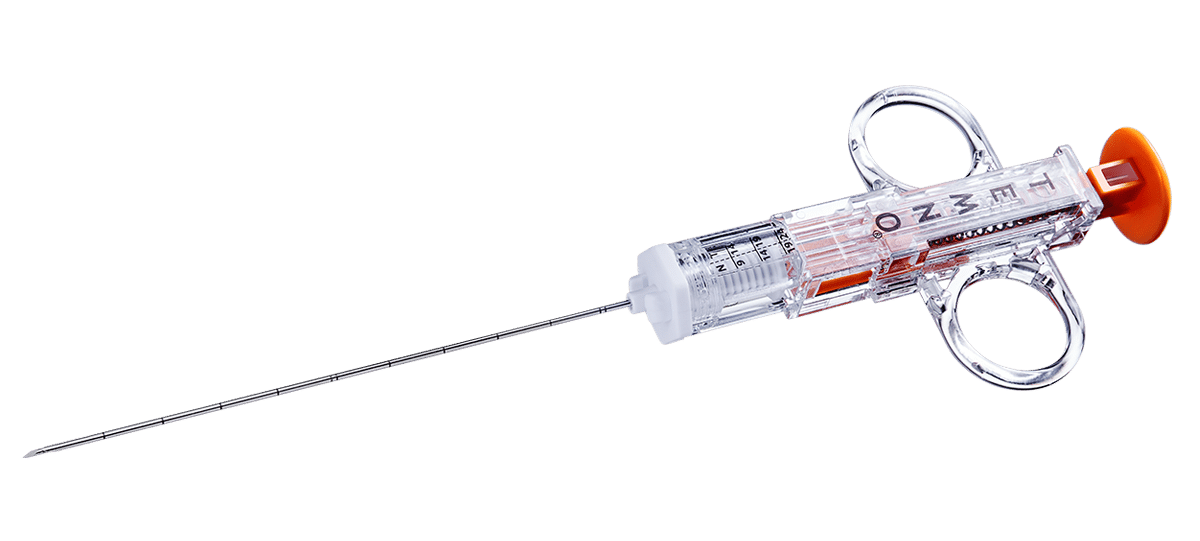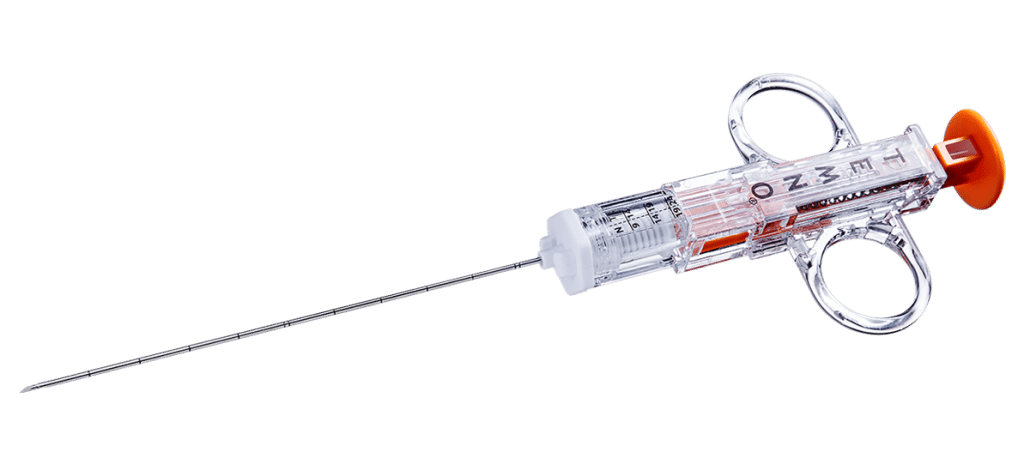 The ACT Biopsy Device allows you to adjust sample size for precise control when working with small lesions and in vascular areas. Reposition the stylet prior to sample capture for greater confidence. Echogenic markings facilitate precise ultrasound placement.
Original TEMNO™ Biopsy Device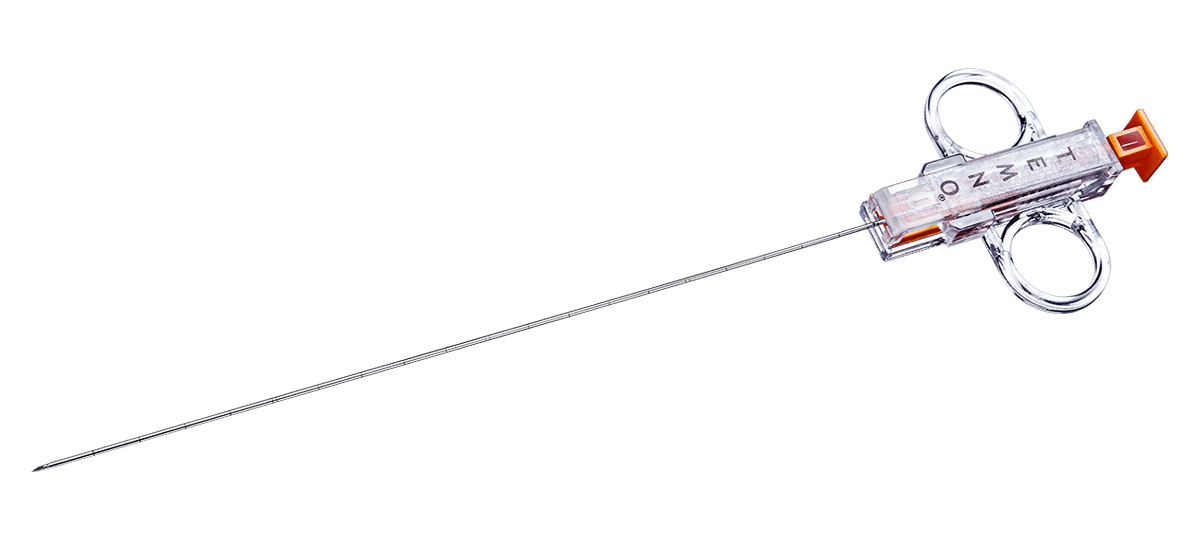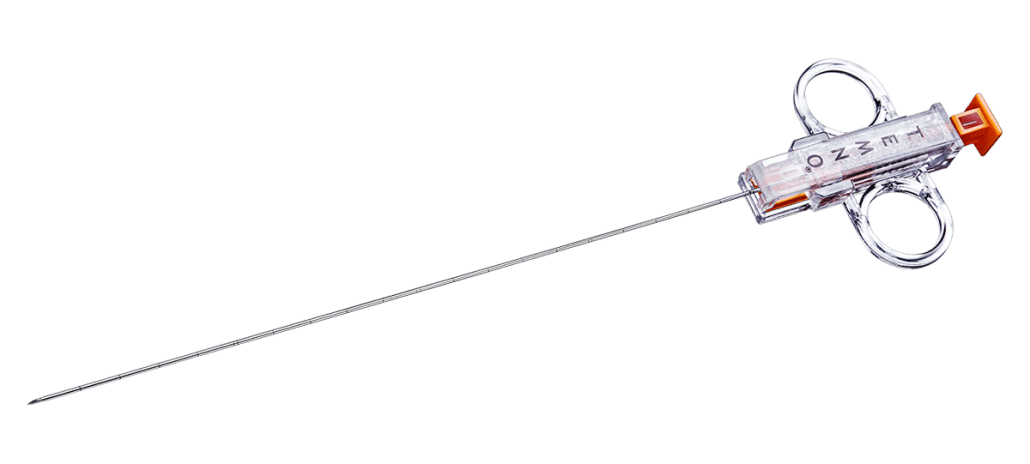 Our Original TEMNO Biopsy Device features a 20-mm sample notch for quality sample retrieval and comes in a variety of sizes and gauges. With a sharp bevel tip and depth marks every centimeter (including echogenic markings), it allows you to complete precise sampling for breast, kidney, liver, lung, and thyroid biopsies.
TEMNO Evolution® Biopsy Device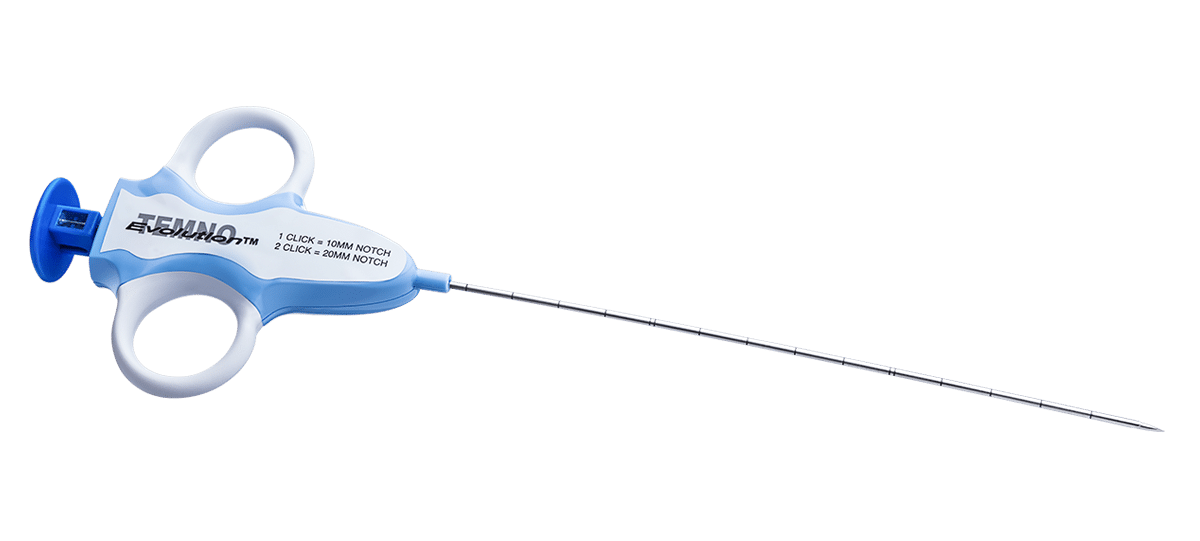 Merit's TEMNO Evolution Biopsy Device features two notch sizes (10 mm or 20 mm) for clinical flexibility and precise sampling. Its compact, ergonomic design and tactile-enhanced plunger support increased comfort and one-handed operation. The coaxial introducer allows you to collect multiple samples from a single puncture with minimal damage to surrounding tissue.
Tru-Cut® Biopsy Device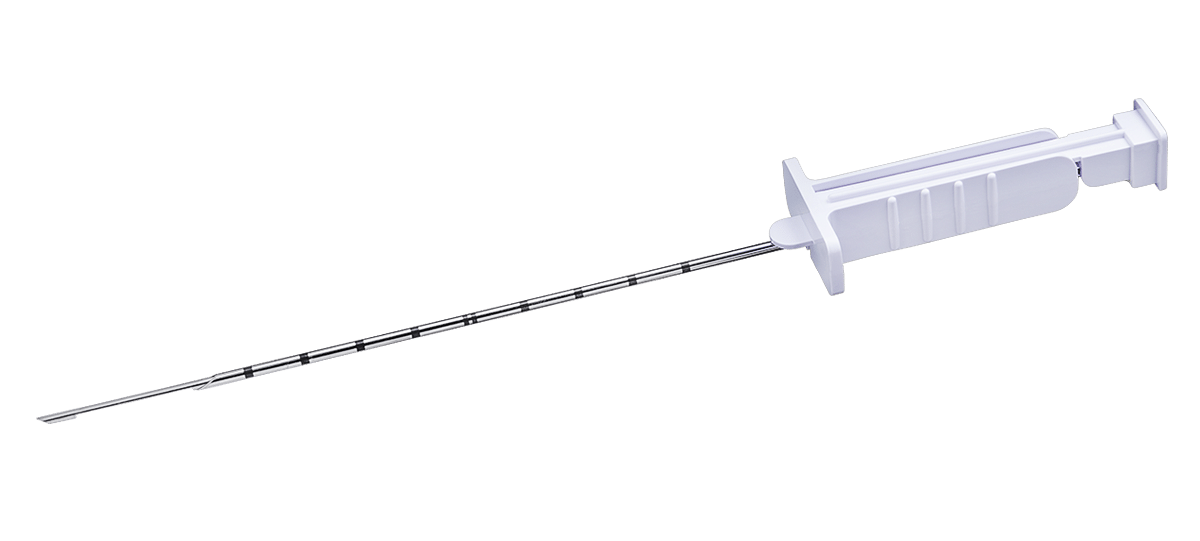 Manually capture samples with minimal patient trauma using the Tru-Cut Biopsy Device. It features a 20-mm specimen notch, a thin-wall needle to yield a larger core, and removable stylet to obtain multiple tissue samples. Centimeter depth markings assist in needle placement.
---
At Merit, we're dedicated to providing high-quality biopsy solutions that help you care for your patients. By working closely with healthcare providers to understand clinical needs, we can innovate new devices and deliver improvements to existing technology to better the patient experience. Talk to your Merit Representative or contact Customer Support to discuss how you can incorporate Merit's biopsy products into your practice today.
REFERENCES
Internal testing with 18G. Data on File. Marketing Claims for the TEMNO Elite Device (ECN147270).
18 Gauge, Data on file, Merit Medical, 2015.