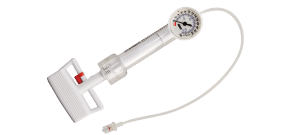 For nearly 30 years, Merit Medical has been a market leader in inflation device technology. By listening to and applying product feedback, we're able to use this information to innovate inflation device solutions to meet clinician requirements of faster inflation, accuracy, and reliability.
To enhance our inflation device offerings, starting this month we've streamlined kits for the basixCOMPAK™ Inflation Device. These inflation device kit options are designed to deliver better product optimization, increase inventory availability, provide efficient product deliveries, and create added pricing transparency.
At Merit Medical, we understand what makes an exceptional inflation device, and we're proud to innovate and improve our products, delivering the solutions you need for your interventional procedures. This commitment to excellence allows us to provide you with a portfolio that remains inventive yet reliable with kits that better meet your needs, offering the security and confidence in performance you expect from every Merit product.
Browse our Inflation Device portfolio and contact our Customer Support team to see how our product solutions can fit the requirements of your lab.
Explore basixCOMPAK Inflation Device Kits →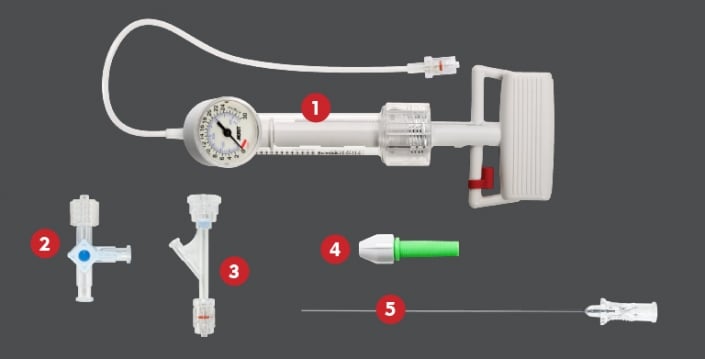 Example Kit Configuration. Part Number IN4911.