Merit Medical is proud to support the American Society of Breast Surgeons (ASBrS) 22nd Annual Meeting on April 29–May 2, 2021.
We look forward to connecting with you virtually and encourage you to visit the Merit virtual booth to learn of our latest product platform enhancements and clinical updates.
We are also sponsoring a very compelling industry symposium and two learning sessions, all featuring key opinion leaders and experts in breast cancer care. Mark your calendars to include these products and symposia you won't want to miss:
PRODUCTS
As a provider of world-class solutions for the diagnosis, localization, and treatment of cancer, Merit Oncology consistently invests in improving technologies and innovating new platforms to meet physicians' needs.
SCOUT® RADAR LOCALIZATION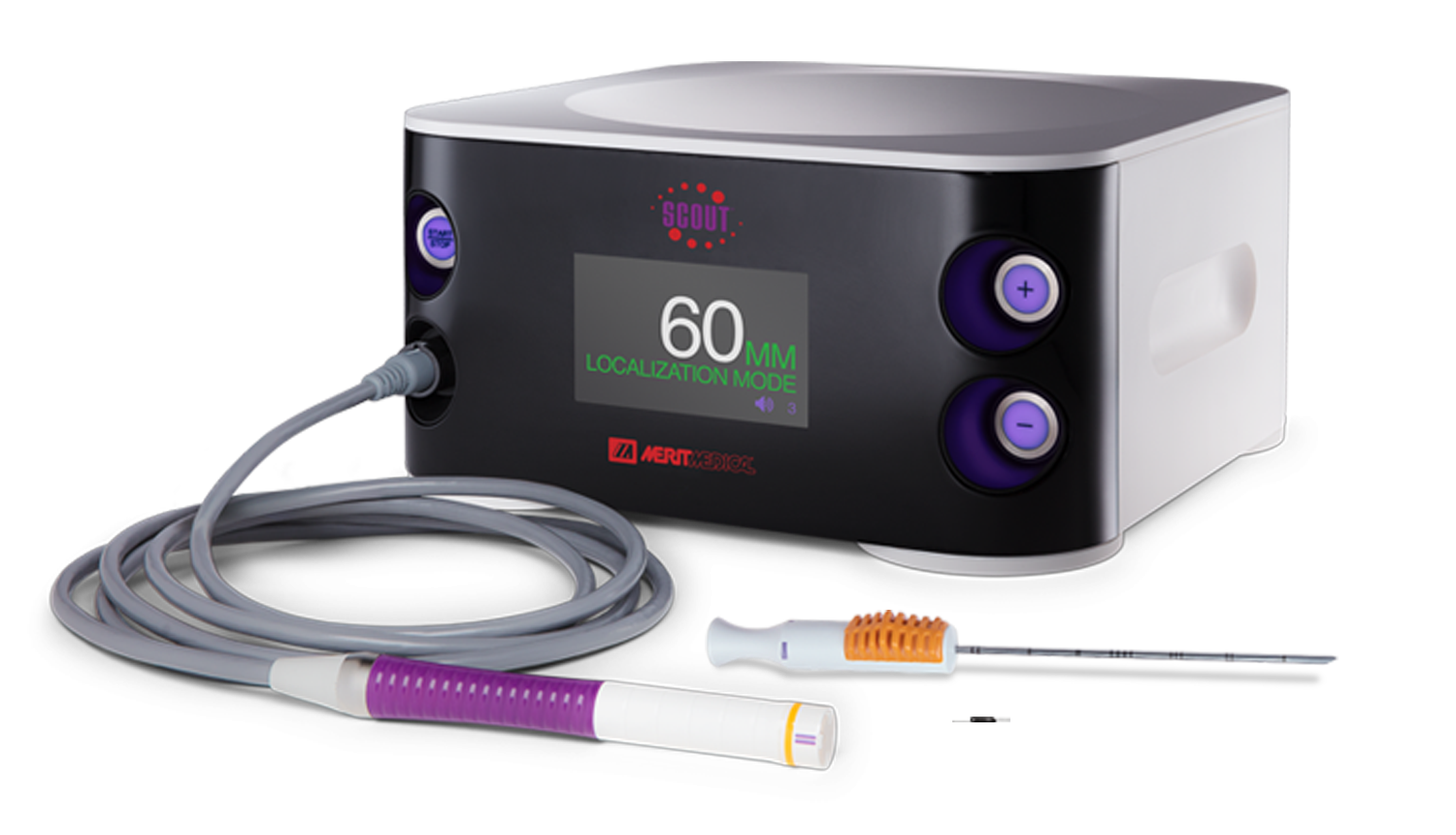 The easy-to-use SCOUT Radar Breast Localization System is intended for both breast surgical localization, before or after neoadjuvant chemotherapy, and to mark a biopsy site. Its reflector has a clinically insignificant MRI artifact, so there is no restriction on the imaging modalities that can be used effectively throughout treatment. SCOUT provides accurate detection and precise localization and has been shown to improve workflow, significantly reducing OR delays.
Explore clinical data and hear why physicians choose SCOUT.
---
SAVI® BRACHY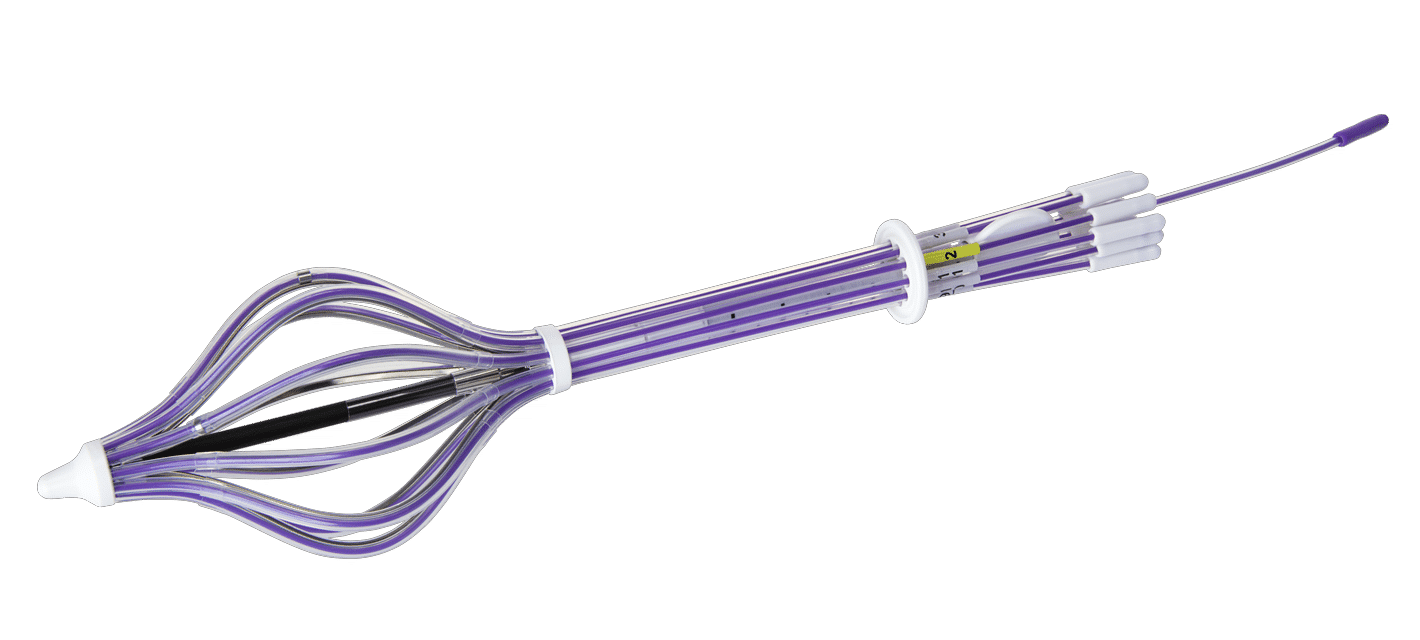 SAVI Brachy offers a strut-based approach to tissue-sparing dosimetry and is designed to maximize ease of use during placement while providing unparalleled dose customization. Three-fraction treatment protocol with SAVI allows for effective APBI treatment to be completed in as little as 2 days,1 significantly reducing the treatment burden for patients.
---
ACHIEVE® PROGRAMMABLE AUTOMATIC BIOPSY SYSTEM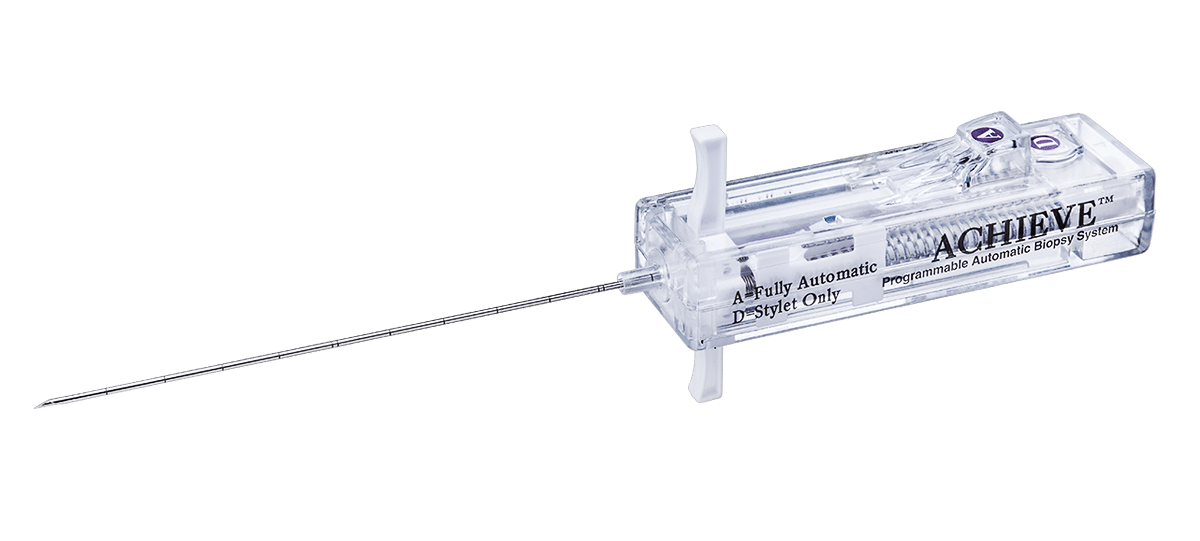 Designed for calcified or fibrous lesions, the lightweight, automatic Achieve device is spring-loaded for fast, accurate penetration. Its delayed-firing option allows for visualization of needle placement within a lesion before capturing sample tissue. The Achieve gives precise control and quality sampling capability needed, is built to minimize damage to surrounding tissue, and can conveniently be operated with one hand—making it ideal for ultrasound-guided biopsy.
SYMPOSIA
ASBrS Breakfast Symposium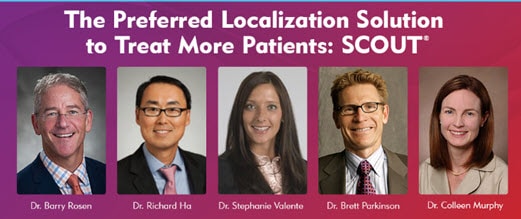 The Preferred Localization Solution to Treat More Patients: SCOUT
Friday, April 30, 2021
9:00 am – 10:00 am EDT
Description:
SCOUT Radar Localization exclusively spans the care continuum from time of biopsy placement and targeted axillary dissection to excellent surgical outcomes. Discover the state-of-the art localization techniques practiced by key opinion leaders from Cleveland Clinic, Columbia University, University of Colorado, Intermountain Healthcare, and the Advocate System.
Learning Sessions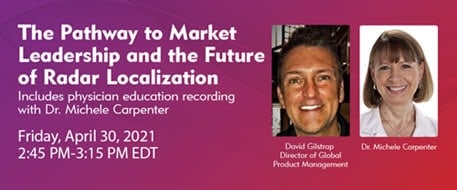 The Pathway to Market Leadership and the Future of Radar Localization
Includes physician education recording with Michelle Carpenter, MD
Friday, April 30, 2021
2:45 pm – 3:15 pm EDT
Description:
At the time of the 2021 ASBrS meeting, SCOUT will have achieved an important milestone—200K procedures, far exceeding any other wire-free technology.
Join David Gilstrap, Director of Global Product Management at Merit, to learn more about what differentiates radar localization and what is on the horizon for platform enhancements. His presentation will include a physician education recording with Michele Carpenter, MD.

Start-to-Finish APBI in 2 Days: Three-Fraction Treatment with SAVI
Saturday, May 1, 2021
9:15 am – 9:4 5am EDT
Description:
Interested in learning about three-fraction APBI with SAVI? Listen to UC San Diego's Cate Yashar, MD, and Dan Scanderbeg, PhD, as they discuss outcomes of the TRIUMPH-T Trial, provide an assessment on patient satisfaction, and discuss adopting a three-fraction TRIUMPH-T protocol in your practice.
---
At Merit, our goal is to lessen the burden cancer places on patients and their loved ones by offering products and services that make this possible. We look forward to seeing you at virtual ASBrS 2021!
*Before using any of the Merit products mentioned above, refer to Instructions for Use for indications, contraindications, warnings, precautions, and directions for use.
---
REFERENCES
Khan AJ et al. 2019. "Three-Fraction Accelerated Partial Breast Irradiation (APBI) Delivered With Brachytherapy Applicators Is Feasible and Safe: First Results From the TRIUMPH-T Trial." Int J Radiat Oncol Biol Phys 104, no. 1:67– PMID: 30611839.