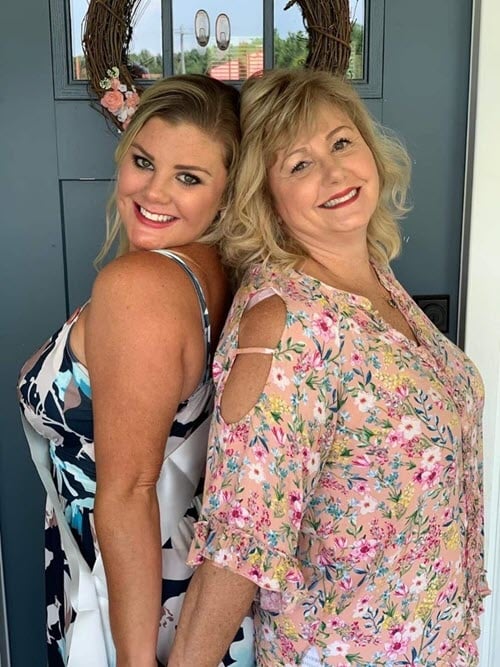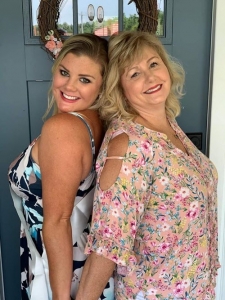 As told by Faith Smith
When my biopsy came back positive for breast cancer and I was told I needed a lumpectomy, my daughter was adamant that I seek a second opinion from a breast surgeon who would use SCOUT for localizing my tumor. She explained to me that SCOUT is a more comfortable option because I wouldn't have a wire sticking out of my breast, and would give my surgeon more accurate localization to remove my tumor.
I always thought that the treatment for breast cancer was basically the same anywhere you went, but after I had a consultation with Lori Gentile, MD at Novant Health (Huntsville, NC) it became very apparent that was not the case.
Dr. Gentile explained exactly what would happen and how they would localize my tumor using SCOUT wire-free technology. It was a very different experience from my first consultation where the localization method would have been a wire. Learning about the wire procedure made me a bit uneasy thinking 'How would they find my very small tumor during surgery?', but it was a big relief to know that the SCOUT system would give real-time guidance and Dr. Gentile would know exactly where my tumor was with incredible accuracy.
The placement of the SCOUT Reflector happened several days before my surgery and it was simple and easy. I did not feel the insertion, just the mammography compression.  At first, I didn't understand why the Reflector was inserted on a different day from surgery, but Dr. Gentile explained that it eliminates any radiology and surgery scheduling issues. I ended up really appreciating having the two procedures on separate days, since being a breast cancer patient and having so many things going on can be overwhelming — I found that breaking it down into smaller tasks helped.  When the day of my surgery arrived I was naturally anxious, but with my Reflector in place my surgery started exactly on time –— no delays.
The results of my surgery are amazing! Since I had a SCOUT Reflector, Dr. Gentile had more options in deciding where to make the surgical incision and she was able use an old scar. My breast looks exactly the same. You can't tell where she made the incision or that I even had surgery. To some people that may seem like a small thing, but to me it is huge. Cancer rocks you to the core. "You have cancer" are such hard words to hear, and anything that keeps your world the same is monumentally important.
When I got the call that both my surgical margins and lymph nodes were clear something washed over me — a sense of calm, relief, and a readiness to face the next part of this journey. I am so thankful that throughout my journey I have felt very cared for and very blessed.
I would want other women going through this to know that breast cancer surgery is not the same everywhere. You need to research your options and look for physicians and facilities offering the newest technologies so that you can find the treatment option that is right for you.
---
Name: Faith Smith
Age: 60
Facility: Novant Health System, Huntsville, NC
Surgeon: Lori Gentile, MD
---
Please note: This information is not intended nor recommended as a substitute for medical advice, diagnosis or treatment. Always seek the advice of a qualified physician regarding any medical questions or conditions.