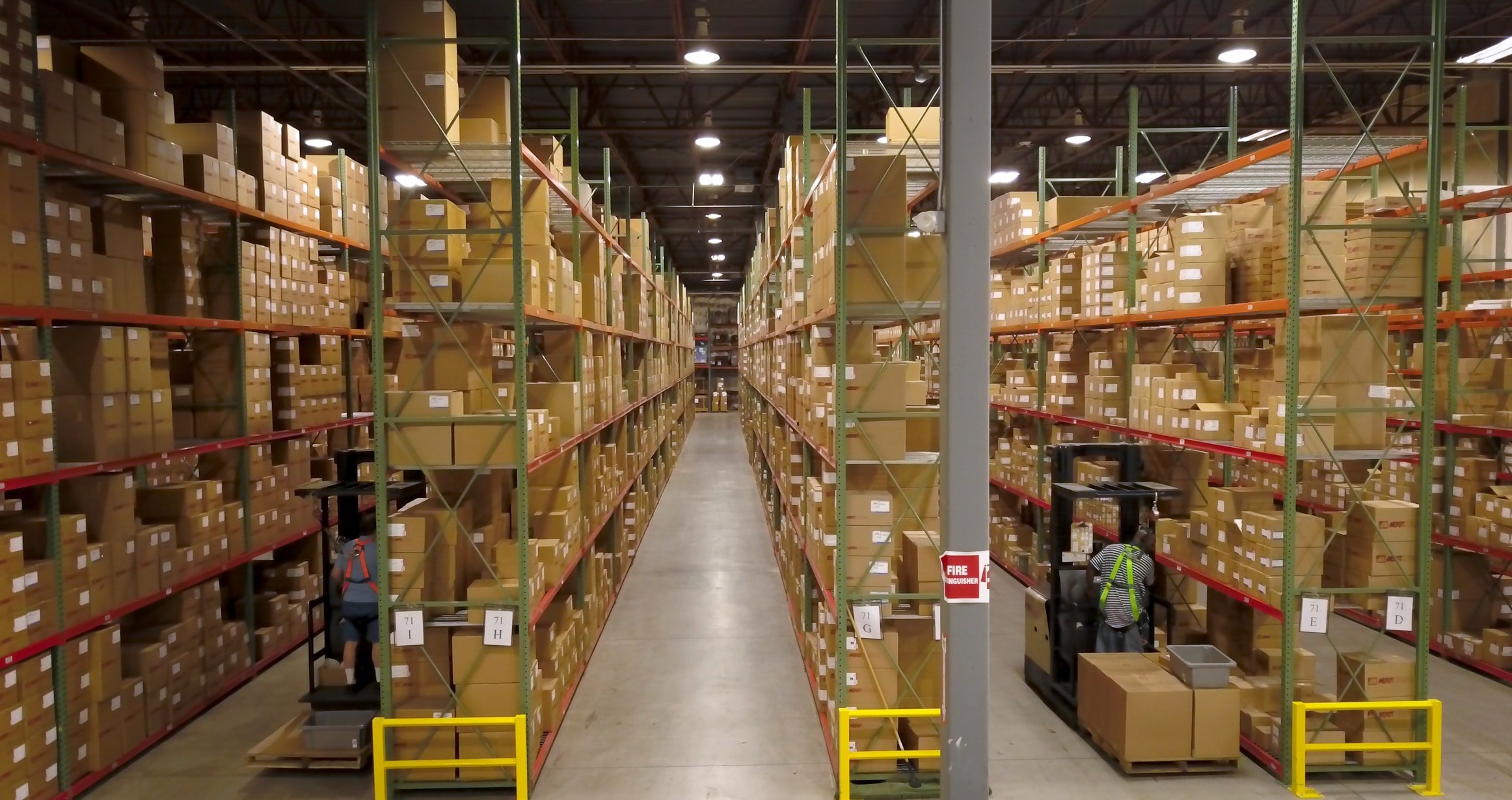 Our Customers Asked. We Listened. Improved Distribution.
It's with great enthusiasm that we announce improved distribution to U.S. customers located east of the Mississippi. By transitioning to larger warehouse space and an automated picking and shipping system, we're now able to reduce shipment times along the East Coast by approximately 60%.
Expanding Our Space
Merit Medical's Richmond warehouse has been increased from 33,000 square feet to 76,000 square feet, making it our largest distribution facility globally. This expansion increases our order capacity by nearly 200% per day, allowing us to improve distribution of the products our customers need.
Automated Picking and Shipping
A new automated system consists of computer-assisted voice picking, wire-guided aisles, efficient flow racks for high volume SKUs, computer-optimized pick sequencing, and a print-and-apply system for attaching packing slips and shipping labels. This print-and-apply system reduces the time spent to manually process a package by about 93%.
Shipping Consolidation
In addition to Merit products reaching our customers more quickly, all of these improvements also translate into more streamlined shipping. The new automated system includes a computer-assisted, put-to-light wall feature. This economical approach to sorting orders guides operators to consolidate smaller boxes, further optimizing the shipping process.
Understand. Innovate. Deliver.
At Merit Medical, we always strive to understand, innovate, and deliver. This includes not only in the manufacturing of our products but also how we distribute them. By listening to our customers and understanding their needs, we're able to evolve as a company, better meet those needs, and improve the lives of people, families, and communities throughout the world. Learn more about Merit's commitment to delivering excellence across all aspects of our business.