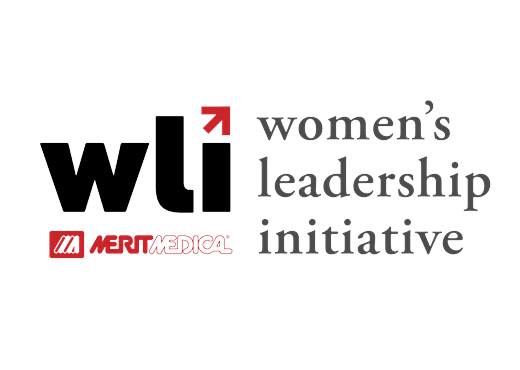 Since Merit Medical's founding in 1987, our team has been proud of our inclusive workforce. It's part of our culture. We believe mutual respect, equality, and having appreciation for each other's differences make our company stronger.
To maintain this commitment to promoting inclusivity, Merit is proud to introduce the Women's Leadership Initiative (WLI). As the first-ever affinity group at Merit, the WLI brings multiple benefits to members and strengthens Merit's overall company culture.
The Wo

men's Leadership Initiative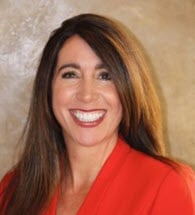 Tracy Wood
VP of Strategic Accounts
Chairperson of WLI
The Women's Leadership Initiative (WLI) offers professional growth, networking, opportunities for personal and professional enrichment, such as mentoring, professional and leadership development, career evolution, and community-involvement activities.
"It's about promoting a culture of inclusion," says Tracy Wood, Vice President of Strategic Accounts at Merit and chair of the WLI. "Our goal is to cultivate growth by sharing perspectives, allowing colleagues to network, and facilitating additional professional development opportunities to help further people's careers with Merit."
As an affinity group—an employer-recognized collection of individuals who share similar interests and goals, such as encouraging inclusivity and diversity—the WLI hopes to enhance the Merit experience for all employees.
Affinity Group Advantages: Diversity is Essential to a Company's Growth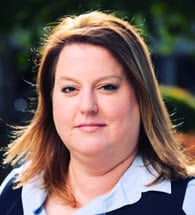 Alisha Jerauld
Vice President of Environment, Social, and Governance
Affinity groups create spaces for networking, resources for mentorship, and training for professional development. Diverse workplaces enjoy improved financial success and growth, and data supports it. Studies suggest when efforts are made to curate a diverse workforce where all employees feel valued, regardless of gender, race, or other factors, it invites better innovation and boosts creativity—which leads to greater financial returns.
"Companies who have greater gender diversity on all levels of management outperform companies who don't by as high as 25%," says Alisha Jerauld, Vice President of Environment, Social, and Governance at Merit, referencing this 2020 study that followed the financial performance of companies who made efforts to be more inclusive. "When you have that type of diversity involved with strategizing, you have access to new ideas and perspectives, allowing the company to reach new markets and innovate new products."
Building Bridges in STEM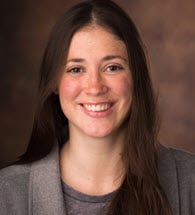 Lucia Irazabal
Senior Engineer II
Vice Chair of WLI
As a leading medical device company, Merit offers a catalog of life-changing products that relies on the talented and creative engineers who design and build them. Lucia Irazabal, Senior Engineer II at Merit, became involved with the WLI in part to build a network of support for women in engineering and leadership positions to encourage employee retention.
"Both through my education and in the workplace, I have experienced being one of the few women on a team," says Ms. Irazabal, vice chair of the WLI. "Merit is taking a great step developing the WLI. It's important to have a space to share your perspective, find support, and relate to others who can offer both personal and professional guidance."
Recently, the U.S. Census Bureau reported that even though women make up nearly half of the U.S. Workforce, only about 27% of STEM workers are women. As a result, women in STEM careers often discover it is more difficult to find a supportive network of those who share their experiences.
"Even the process of organizing the WLI has increased awareness of women in the workplace. I have had the opportunity to work with women from all areas of the company," Ms. Irazabal says. As a testament to this observation, WLI meetings have been met with substantial interest with hundreds of employees, both men and women, voluntarily giving their time and attention to these important discussions.
Men Welcome, Too: Everyone Can Join the WLI
One of the chief goals of the WLI is to promote inclusion and share perspectives, and as a result, all employees are encouraged to join. Including everyone, regardless of gender, helps programs like the WLI thrive.
"Involving men helps them understand some of the challenges women and diverse employees face in the workplace," Ms. Wood says. "Many of the men who joined told me they have women on their teams, and they want to be better prepared to help everyone succeed."
While some of the barriers holding women back are big, others may go unnoticed until called into question. "When men are more aware of these issues, they often become allies who help to create positive change," Ms. Jerauld says. "It helps by building a strong network of support."
Looking Forward
The WLI is making positive strides at Merit, and Ms. Wood states there is more to come. "We plan to have one event each month over the next year that will focus on educating employees about a range of topics, from networking to career advancement," she says.
The WLI believes by including and uplifting voices and perspectives, Merit will be better equipped to meet the goals outlined in the company mission:
UNDERSTAND. INNOVATE. DELIVER.