Merit is excited to be exhibiting at the 15th Annual Controversies in Dialysis Access, labeled as the world's premier dialysis access conference. Merit is committed to dialysis access and has built a robust portfolio of products to assist physicians caring for patients with end-stage renal disease (ESRD). We invite you to stop by Booth 103 and learn more about Merit's commitment to dialysis access, our programs and the many products we offer to help you throughout your procedures.
ThinkAccess™ is a Physician Education Program to prepare surgeons for implantation of the HeRO® Graft and Merit PD Catheter Systems.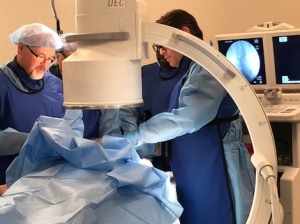 Visit our Dialysis Access webpage to learn more about the products below and more.