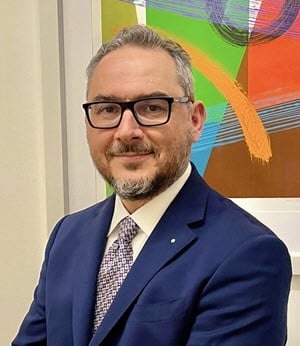 Suffering a broken hip may seem somewhat common for aging adults, but it can actually be a warning sign for a serious medical condition called osteoporosis, affecting 1 in 5 women over 50. May is Osteoporosis Month, and to gain an understanding of how the disease is prevented and treated, we spoke with Altin Stafa, MD, neuroradiologist at Ca' Foncello Hospital of Treviso (Italy).
What is osteoporosis, and who is most at risk?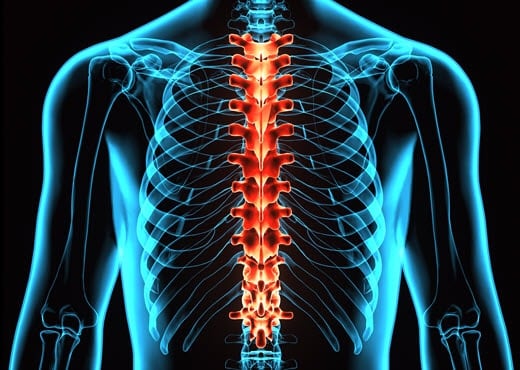 Osteoporosis is a bone disease that develops when bone mineral density and bone mass decrease, or when the quality or structure of bone changes, decreasing bone strength and increasing the risk of fractures or broken bones.
Some consider osteoporosis a "silent" disease, because people with osteoporosis typically do not learn of their diagnosis until first breaking a bone. Fractures can occur in any bone but are most common in bones of the hip, wrist, and vertebrae in the spine.
"Osteoporosis mainly affects women at menopause when levels of bone-bolstering estrogen fall rapidly," Dr. Stafa explains. "However, it should not be forgotten that men of the same age, even though much less frequently, can also suffer from osteoporosis. In addition, pathological conditions, such as hyperparathyroidism and chronic kidney disease, can cause gender-independent osteoporosis even at a younger age."
If a parent experiences a broken hip or other broken bone, one may be at higher risk and should discuss with a doctor if screening for osteoporosis is recommended.
What types of fractures are most common among patients with osteoporosis?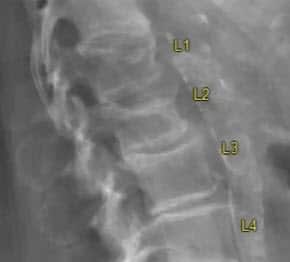 Fractures are often the first sign of the disease for people living with osteoporosis, and vertebral fractures are among the most frequent type. Why does this happen? "The static and dynamic load which the spine is subjected to is much higher than the one of other bone segments. The spinal segment most frequently affected by compression fractures is the lumbar one, in the lower back region, due to its higher static and dynamic load. Also, the last two thoracic vertebrae, in the mid-back region, are frequently a fracture target because of higher dynamic load, consequent to spinal torsion, flexion, and extension," Dr. Stafa clarifies.
For some patients with more severe osteoporosis, Dr. Stafa shares that "the mid thoracic vertebrae can also fracture." He advises giving special attention to the sacrum, that sits below the lumbar vertebrae, which frequently has underdiagnosed fractures. "Compression fractures of the cervical spine in the neck region and of the upper thoracic region are rare," Dr. Stafa adds.
How are fractures diagnosed and treated?
People experiencing significant, sudden, localized back pain that interferes with daily life should consider seeking medical expertise to evaluate their spine for possible diagnosis of a vertebral fracture. "Even when they are not painful, osteoporotic vertebral fractures may cause a gradual and severe reduction of the vertebral body height, which can negatively impact the biodynamics of the whole spine, causing spinal deformity (i.e., kyphosis), chronic back pain, consequent chest and abdominal space reduction with overall negative impact on the patient's quality of life," Dr. Stafa explains.
A number of treatments are available for patients with fractures, according to Dr. Stafa. "Vertebral compression fracture treatments include pain medication, bed rest, and bracing as well as physiotherapy. Although these approaches may help some patients, most of them have found little to no relief or clinical improvement."
What is vertebral augmentation treatment?
"People with serious pain from fractures may benefit from vertebral augmentation. This minimally invasive procedure has provided substantial, immediate pain relief while reducing progressive vertebral body height reduction and consequent spinal deformity," Dr. Stafa explains. Vertebral augmentation involves one or two very small incisions in the skin (less than 1 cm in length) to access the vertebral body affected by the fracture, creating channels or cavities inside the vertebral body, and delivering bone cement to stabilize the fracture.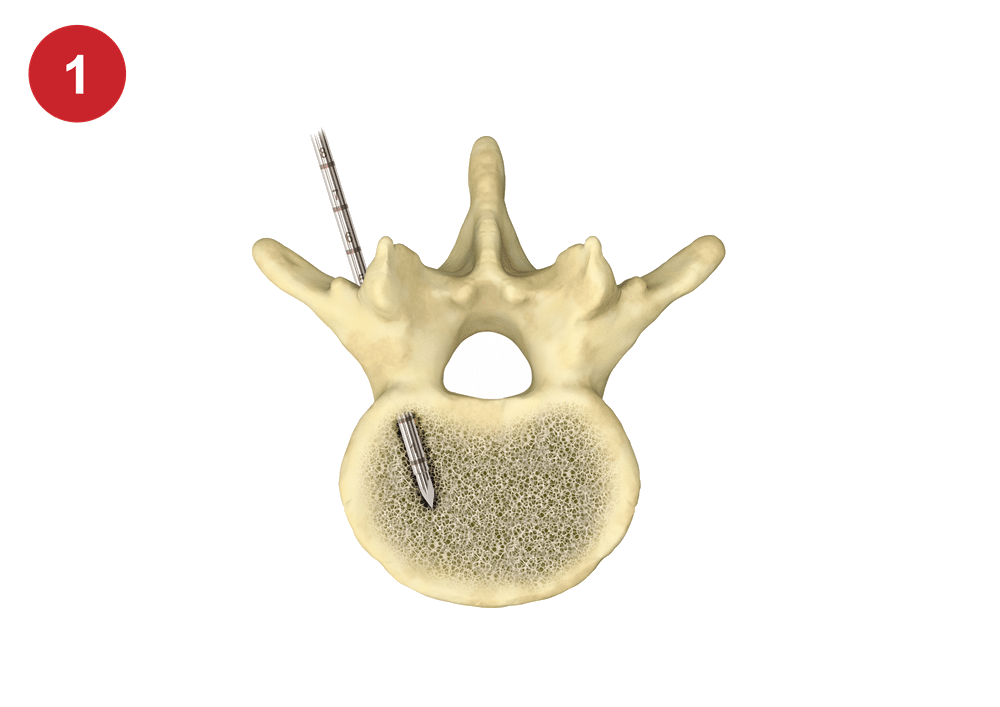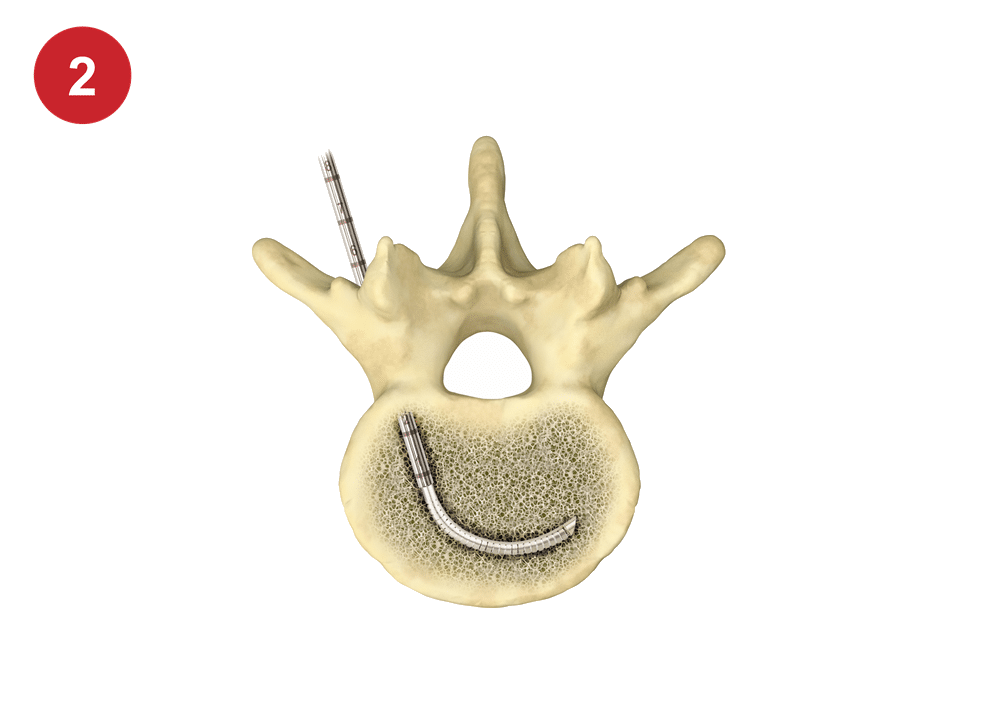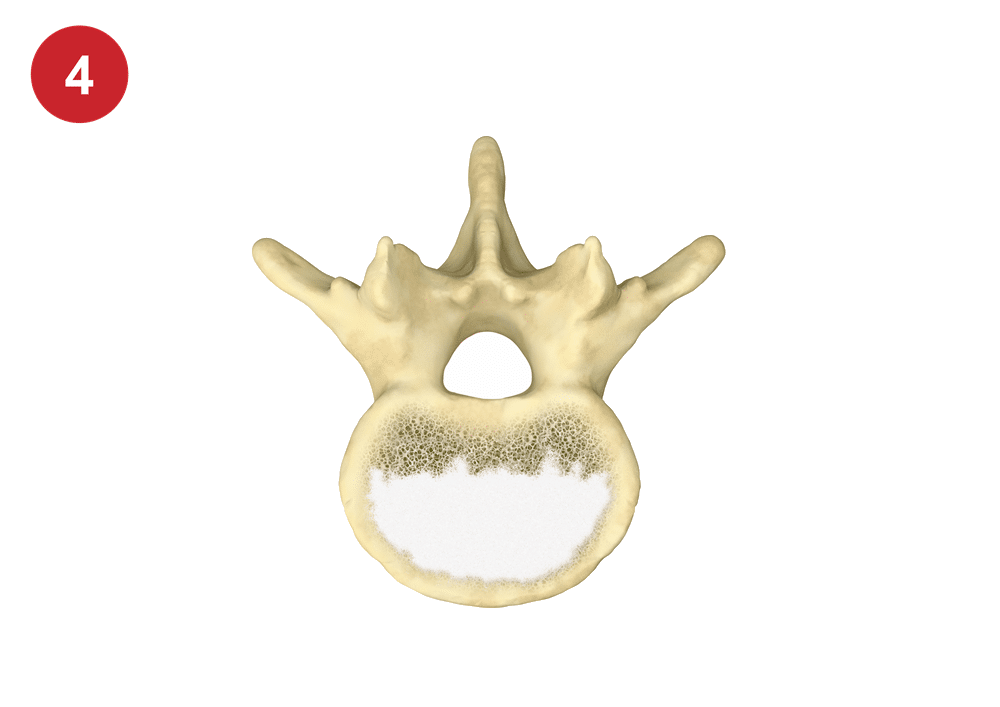 Merit has designed cutting-edge vertebral augmentation products for physicians that address patient-specific needs when treating vertebral compression fractures. "Good clinical outcomes are a result of the ability to control the size, shape, and location of channels and cavities in the vertebrae, using steerable devices, to allow for optimal amount and location of cement, to stabilize the fracture," Dr. Stafa shares.
Merit Medical is dedicated to collaborating with physicians to innovate the tools needed to help create a better quality of life for people living with osteoporosis. Learn more about our Spine portfolio of diagnostic and interventional products that target spine pathology and reduce pain with minimally invasive precision. Contact our Customer Support Center to learn how you can implement these and more into your practice.
---
References:
Centers for Disease Control and Prevention. 2022. "Does Osteoporosis Run in Your Family?" https://www.cdc.gov/genomics/disease/osteoporosis.htm
National Institutes of Health. 2022. "Osteoporosis Overview." https://www.bones.nih.gov/health-info/bone/osteoporosis/overview