EXPLORE UFE PRODUCTS
Set Up | Access | Catheters and Guidewires | Embolotherapy | Hemostasis
---
WHY EMBOSPHERE® MICROSPHERES FOR UFE?
Embosphere Microspheres continue to be the embolic of choice for predictable clinical results, ease of use and long-term symptom control. Of the microspheres tested, Embosphere is the only microsphere to consistently demonstrate high infarction rates of all fibroids, which provides long-term symptom control and a significantly lower rate of reintervention.1 With Embosphere, 92.3% of patients that underwent uterine fibroid embolization (UFE) experienced complete (100%) infarction of their entire fibroid burden.2 Competing microspheres don't compare. In addition to Embosphere, the leading spherical embolic for UFE, Merit Medical offers interventional radiologists a wide array of tools to support their UFE procedures every step of the way, whether your access is radial or femoral.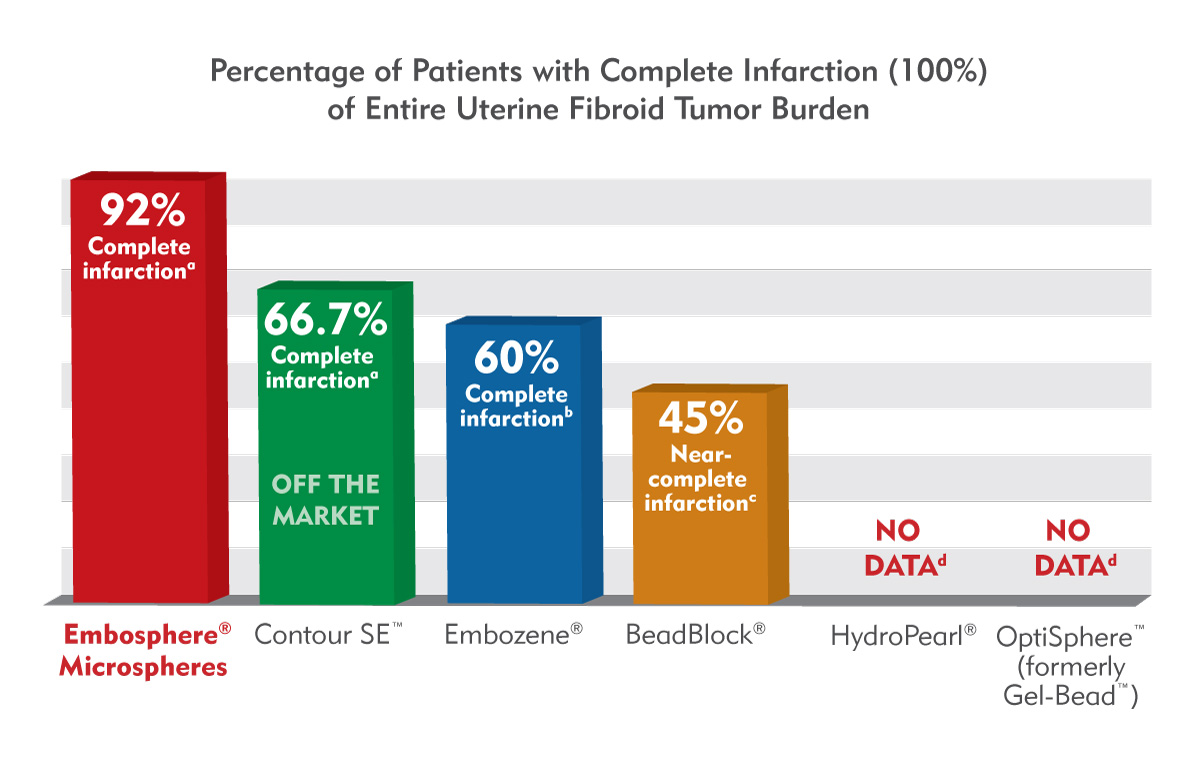 ---
SET UP
Prepare and protect your patients efficiently and safely.
---
ACCESS
Achieve quick and effective access.
---
CATHETERS AND GUIDEWIRES
Reach challenging anatomy with accuracy.
---
EMBOLOTHERAPY
Treat your patients with predictable outcomes.
---
HEMOSTASIS
Achieve controlled hemostasis accurately, quickly, and comfortably.
| | | |
| --- | --- | --- |
| PRODUCT | RADIAL | FEMORAL |
| | ✔ |   |
| |   | ✔ |
| | ✔ |   |
PHYSICIAN RESOURCES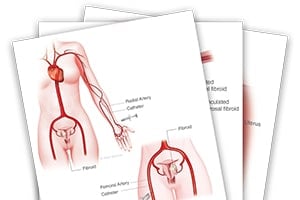 Physician Resource Center
Merit offers an extensive Physician Resource Center to support you in your PAE procedures. Downloadable resources include:
Data & Studies
Patient Education
Referring Physician Materials
Reimbursement Support
Clinical Resources
---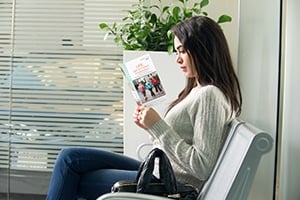 Women's Health Resources
Explore all the ways we're improving the lives of women. From best-in-class technologies to data-driven resources, our Women's Health solutions are designed to help you provide your patients with therapy options they can trust.
PATIENT RESOURCES

Ask4UFE®, is a patient education program for uterine fibroids and alternative treatment options, mainly UFE, sponsored by Merit Medical.
The program includes the patient-facing website Ask4UFE.com, social media awareness efforts and printed and digital educational tools for patients. Physicians can have access to these tools to educate their patients.
REFERENCES
Katsumori, T, et al. CVIR 2008. Infarction of Uterine Fibroids After Embolization: Relationship Between Postprocedural Enhanced MRI Findings and Long-Term Clinical Outcomes.
Siskin G, et al. JVIR 2008. Leiomyoma Infarction after Uterine Artery Embolization: A Prospective Randomized Study Comparing Tris-acryl Gelatin Microspheres versus Polyvinyl Alcohol Microspheres
S. Department of Health & Human Services. (2018, Mar 16). Uterine fibroids. Retrieved from https://www.womenshealth.gov/a-z-topics/uterine-fibroids
Percentage of Patients with Complete Infarction (100%) of Entire Uterine Fibroid Tumor Burden
a) Siskin, G. P., Beck, A., Schuster, M., et al. (2008). Leiomyoma infarction after uterine artery embolization: A prospective randomized study comparing tris-acryl gelatin microspheres versus polyvinyl alcohol microspheres. J Vasc Interv Radiol, Jan;19(1):58-65.
b) Smeets, A. J., Nijenhuis, R. J., van Rooij, W. J., et al. (2010). Embolization of uterine leiomyomas with polyzene F-coated hydrogel microspheres: Initial experience. J Vasc Interv Radiol, Dec;21(12):1830-1834.
c) Chrisman, H. B., Dhand, S., Rajeswaran, S., et al. (2010). Prospective evaluation of the embolic agent Bead Block in the treatment of uterine leiomyomas with uterine artery embolization: A phase II study. J Vasc Interv Radiol, Apr;21(4):484-489.
d) Searched pubmed.gov and Google Scholar for the following keywords and combinations: "uterine artery embolization", "UFE", "HydroPearl", "GelBead", "OptiSphere", "uterine artery embolization", "UAE", "leiomyomas", "uterine fibroid infarction", "UFE".
Please Note: These products may not be approved, cleared or available for sale or use in your country or region. Please contact your local Sales Representative for more information.