Trio-CT Triple Lumen Acute Hemodialysis Catheter
Three lumens. One catheter. Perfect harmony.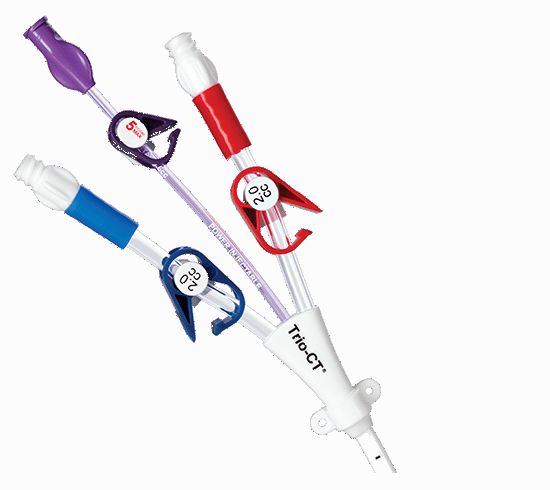 The Trio-CT Catheter is indicated for short term central venous access (hemodialysis, apheresis, infusion, power injection of contrast media, and central venous pressure monitoring).
SCHON XL®
Acute Hemodialysis Catheter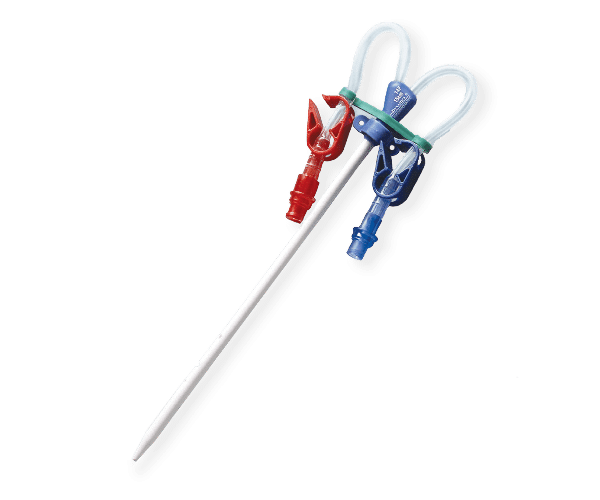 The Schon XL® Acute Hemodialysis Catheter is constructed from soft silicone, making it kink resistant and suitable for femoral use. The extra-large side holes improve flow and reduce clotting while the tip clip allows versatile positioning.
Surfacer® Inside-Out® Access Catheter System
Restore Access. Preserve Options.
The Surfacer® System enables reliable & repeated access to the right internal jugular vein and avoids using other veins which may compromise permanent arteriovenous access.
Biosentry® Tract Sealant System
Plug. Prevent. Protect.
The BioSentry® tract sealant system is the first biopsy sealant system of its kind designed specifically to address the issues of biopsy-related pneumothorax. The tract sealant system deploys a self-expanding hydrogel plug into the pleural space following a percutaneous lung biopsy – creating an airtight seal that closes the pleural puncture.
* Before using refer to Instructions for Use for indications, contraindications, warnings, precautions, and directions for use.
407885001_001 ID 060923