Each year in October, organizations, companies, and people around the world demonstrate their support for breast cancer, the most common cancer in women worldwide, and work to raise awareness about treatments and detection as part of International Breast Cancer Awareness Month (BCAM).
Merit Medical, with a long-standing commitment to women's health and products that support the diagnosis and treatment of early-stage breast cancer, enjoys taking time in October to raise awareness in the community as well as among our employees.
Last year all global Merit facilities participated in breast cancer awareness month (take a look back at last year's BCAM efforts). And this year we will do the same with many education and awareness events planned!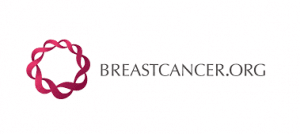 In September, we announced a partnership with Breastcancer.org, an organization that shares Merit's commitment to reducing the burden of breast cancer and to providing information and choices so women can make the most informed choices. For the months of September and October, we are committed to donating $1,000 for each Scout console purchased worldwide to Breastcancer.org.
Follow our journey of commitment throughout the month on this page!
Read the USA Today article featuring the wire-free SCOUT® Radar Localization System.
Happy Breast Cancer Awareness Month from all of our friends at Merit Paris! Looking Good!
Hello Merit Medical South Africa!! You are so inspiring.
Merit South Africa is showing their support by delivering educational health talks, contributing funds to provide community breast cancer screening services, and more!
Tijuana has taken Breast Cancer Awareness Month to the next level by lighting the building up in pink and recognizing their breast cancer survivors. Great job Tijuana!!
The South Jordan Campus showed up to listen to our Chief Wellness Officer speak on "Breast Cancer Detection and Prevention" on Pink Out Thursday. If you missed out we'll have a recap video  soon.
Proud in pink! Here's how some of our employees at Merit Tijuana are supporting Breast Cancer Awareness month.
Orgullosos en color de rosa! Así es como algunos de nuestros empleados en Merit Tijuana están apoyando el mes de concientización sobre el cáncer de mama.
We're raising the flag at Merit Medical headquarters in Salt Lake City, UT, in support of Breast Cancer Awareness Month.
One of Merit's South Jordan employees participating in the MORE THAN PINK walk this year with her children.
Showing Merit's support for Breast Cancer Awareness at home — and on the road.
He's all in! Jason, a Merit Medical SCOUT® rep was out flying the colors and raising money at the Syracuse Ride for a Cure 50-mile ride this weekend.
Merit Medical South Jordan employees participating in the Susan G. Komen MORE THAN PINK Walk™, helping to raise money to reduce deaths by breast cancer.
Meet Merit's Breast Cancer Products
SCOUT® Wire-Free Radar Localization
Pink Achieve™ Biopsy Device
When it comes to fighting breast cancer, Merit Medical is proud to do its part to promote breast cancer awareness and to support women's healthcare with products and research. For regular updates, visit this page throughout the month of October to see all the ways we're supporting our friends in pink.
REFERENCES
1. World Health Organization. (n.d.). Breast Cancer Awareness Month in October. Retrieved from http://www.who.int/cancer/events/breast_cancer_month/en/