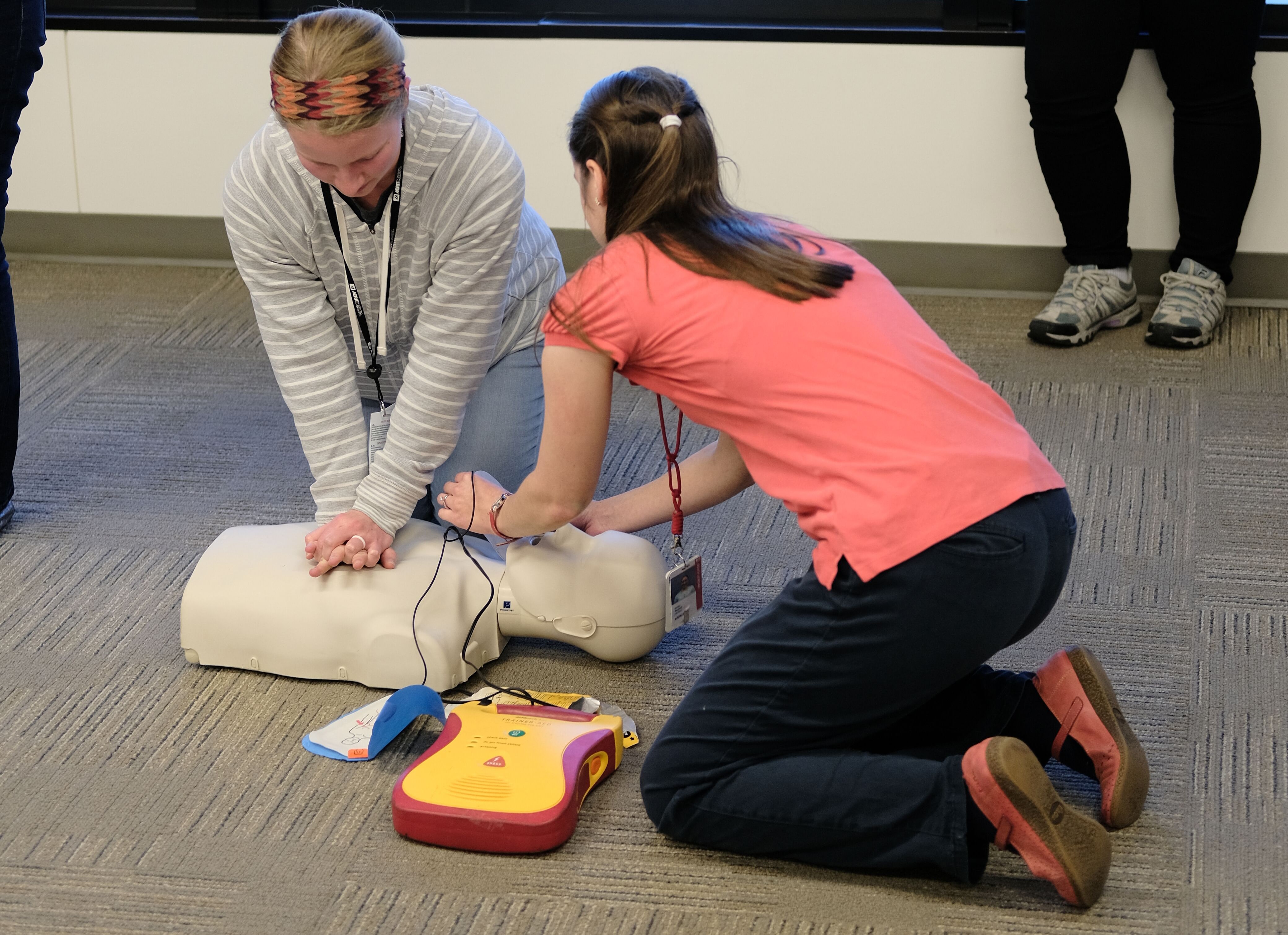 This week is National CPR and AED Awareness Week, a time dedicated to spotlighting how lives can be saved if more Americans know how to react in a cardiac arrest emergency.
As a healthcare company that always puts people first, Merit Medical recognizes its responsibility to go above and beyond to keep its employees safe. Thanks to a recently implemented wellness initiative at Merit Salt Lake City, more employees are being trained in Hands-Only CPR and early defibrillation with an AED emergency device, equipping them with the knowledge they need in the case of a cardiac arrest emergency. To maximize workplace safety, additional AEDs have also been placed throughout the facility.
"About 90 percent of people who experience an out-of-hospital cardiac arrest die," says Nicole Priest, MD, Chief Wellness Officer at Merit Medical and member of the Board of Directors of the American Heart Association Utah Division. "People can take this training and use it at work as well as in the rest of their lives. Just having that awareness is going to increase somebody's chance of survival. Hopefully, they don't ever need to use it, but if they do, that confidence is there now."
Cardiac arrest—a type of heart malfunction that stops it from beating—can occur suddenly and often without warning.1 About 10,000 sudden cardiac arrests happen in the workplace each year in the US,2 and yet statistics show only half of people can locate an AED at work.3
Despite the fact that CPR—especially if administered immediately after cardiac arrest—can double or even triple the chances of survival, only 46% of people who experience cardiac arrest outside of a hospital get the immediate help they need before professional help arrives.3 For every minute that passes without CPR and defibrillation, the chances of survival decrease by 7–10%.4
In cooperation with the American Heart Association Utah Division, more than 1,000 Merit employees were trained in April and May in Hands-Only CPR and early defibrillation with an AED device. These trained employees are in addition to a team of skilled, on-campus first responders.
To ensure AED accessibility, Merit conducted a facility-wide review that investigated the placement of emergency devices. Although findings showed that Merit Salt Lake City exceeds the number of AEDs required, the company recently added eight more emergency devices to further increase employee safety.
"Merit Medical is truly setting the best example for our community by continuing to provide its employees with not only lifesaving Hands-Only CPR training, but instruction in the use of an AED," says Laura Western, Executive Director at American Heart Association Utah Division.
These efforts have had a notable impact on employee safety. Because of the training received and wide availability of AED devices in the workplace, Merit employees were recently able to act and save the life of a fellow colleague who went into cardiac arrest. The company also donates funds to the American Heart Association to help ensure this life-saving training and awareness continues.
"The fact that Merit provides a potentially life-saving skill at work speaks volumes," Dr. Priest says. "The company's willingness to be proactive and encourage employees to attend these hands-on trainings shows that it places much emphasis on patient wellness and safety."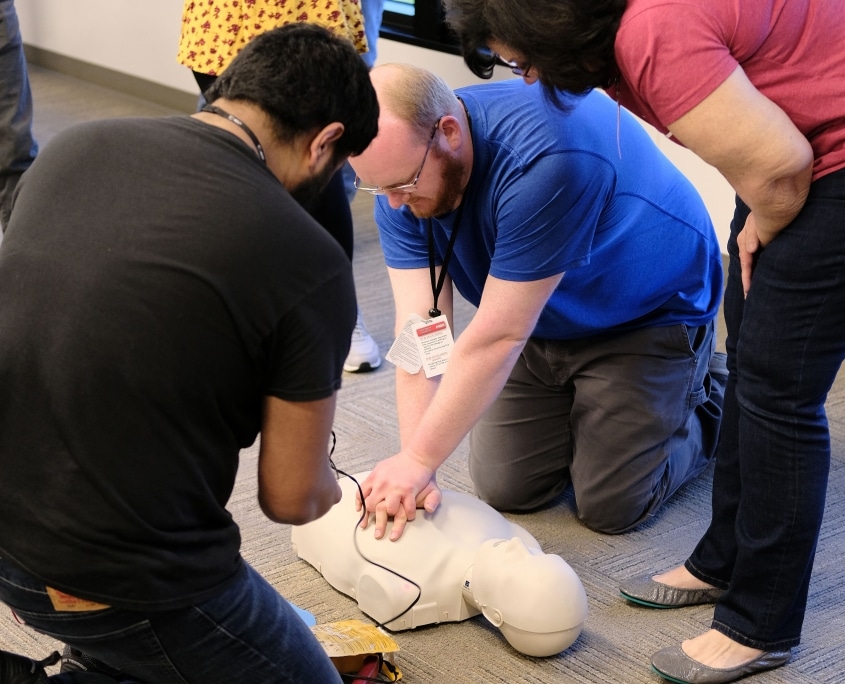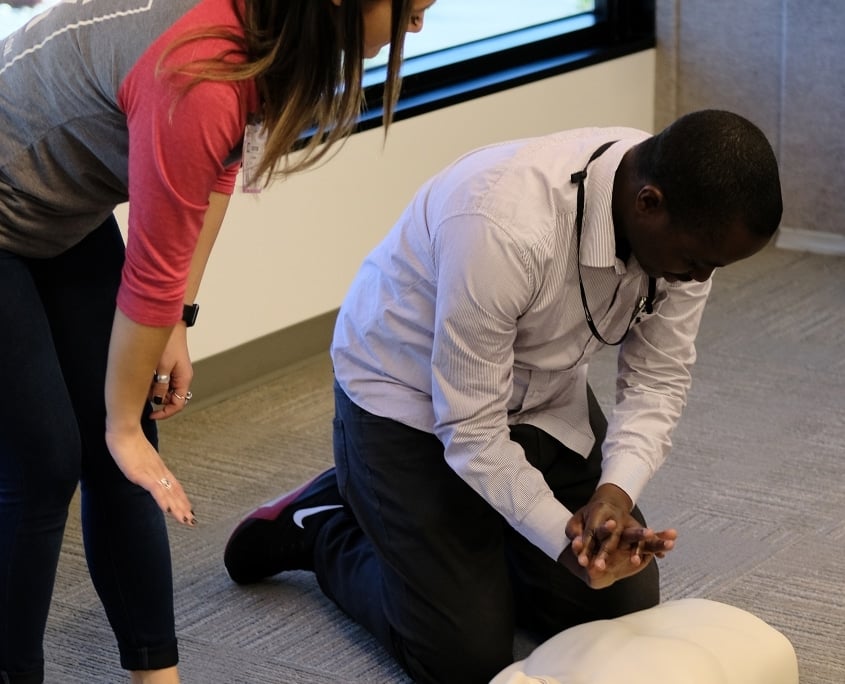 REFERENCES