This week Merit Medical announced the launch of two products that enhance their complete portfolio of vertebral compression fracture (VCF) solutions: the DiamondTOUCH™ Syringe and the StabiliT® Introducer. With the addition of these innovative products, Merit expands upon its diverse spine portfolio, further establishing its commitment to minimally invasive vertebral augmentation (balloon kyphoplasty) and vertebroplasty treatments.
NEW DiamondTOUCH Syringe – simplified bone cement delivery and balloon inflation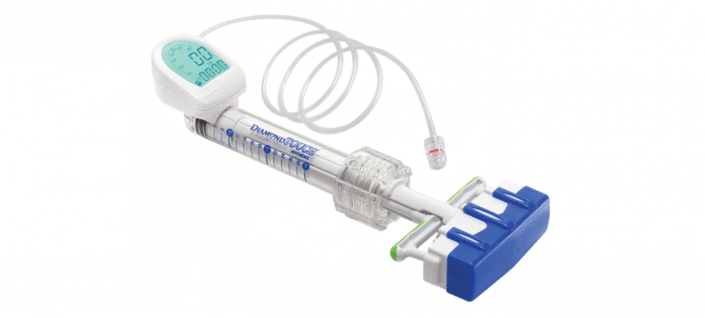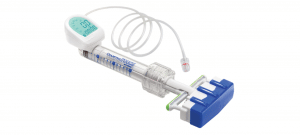 The DiamondTOUCH Syringe is a cutting-edge dual indication 30 mL syringe that offers both simplified bone cement delivery as well as inflation and deflation of interventional devices up to 35 ATM/500 psi. A bright LCD screen with oversized time and pressure digits provides exceptional visibility and accuracy.
From precise cement delivery to balloon inflation, the enhanced design allows for the convenience and control of one-handed precise preparation paired with quick and easy release capabilities. Moreover, the DiamondTOUCH offers a 36-inch delivery line, allowing clinicians to operate the syringe away from direct radiation.
The DiamondTOUCH Syringe is compatible with Merit's portfolio of vertebral compression fracture products including StabiliT cement delivery and Osseoflex® balloon inflation.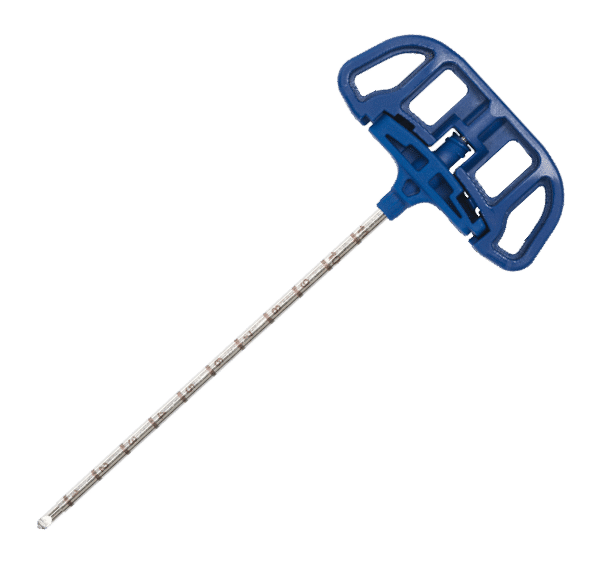 NEW StabiliT Introducer – now with optimized radiolucency
The new StabiliT Introducer offers easy and safe percutaneous access to bone and is fully compatible with current and future product lines, including StabiliT, STAR™, and Osseoflex. It retains established introducer lengths (10 cm and 12 cm) and tip configurations (trocar and bevel). To enhance clarity and ease of use, tip configuration and directionality are now printed directly on the handle. The new handle design optimizes radiolucency by minimizing obstruction.
The StabiliT Introducer offers a number of new features including an ergonomic handle for increased comfort and interoperative device manipulation, depth markers on the cannula to assist with intraoperative positioning, and a snap locking mechanism engineered to be more defined and stable.
Discover for yourself the new DiamondTOUCH Syringe and improved StabiliT Introducer, and explore all the ways Merit can support your spine procedures.