Most Interventional Cardiologists throughout Europe support a radial-first approach for PCI. And more and more Interventional Radiologists and Neuro Radiologists admit that radial access plays a prominent role in an operator's practice.
Merit Medical's ThinkRadialTM program brings together these disciplines with one goal: leverage the benefits of using transradial access (TRA) in reduction of access-site complications and bleeding.1,2 In addition, a shorter hospital stay for the patient and therefore lower costs in most cases.3 Patient preference also plays a role: patients tend to prefer access via the wrist as opposed to their groin, and experience faster recovery.4
To enable physicians to benefit from TRA-practices, Dr. Ferdinand Kiemeneij (Interventional Cardiologist, The Netherlands) and Dr. Darren Klass (Interventional Radiologist, Canada) hosted another ThinkRadial program on June 28 and 29th in Maastricht, Netherlands. Dr. Ferdinand Kiemeneij, honoured at the 2018 EuroPCR meeting as one of the pioneers of the transradial approach for coronary catheterization and intervention (TRI), presented to the participants the left distal radial approach.
Physicians from 11 countries joined the programme to experience an effective combination of research-based learning and practical 'tips and tricks'. After a mix of theory and practicing TRA procedures in simulation lab sessions and with cadavers, all participants left with the knowledge and skills needed to develop their own TRA practice in their hospital.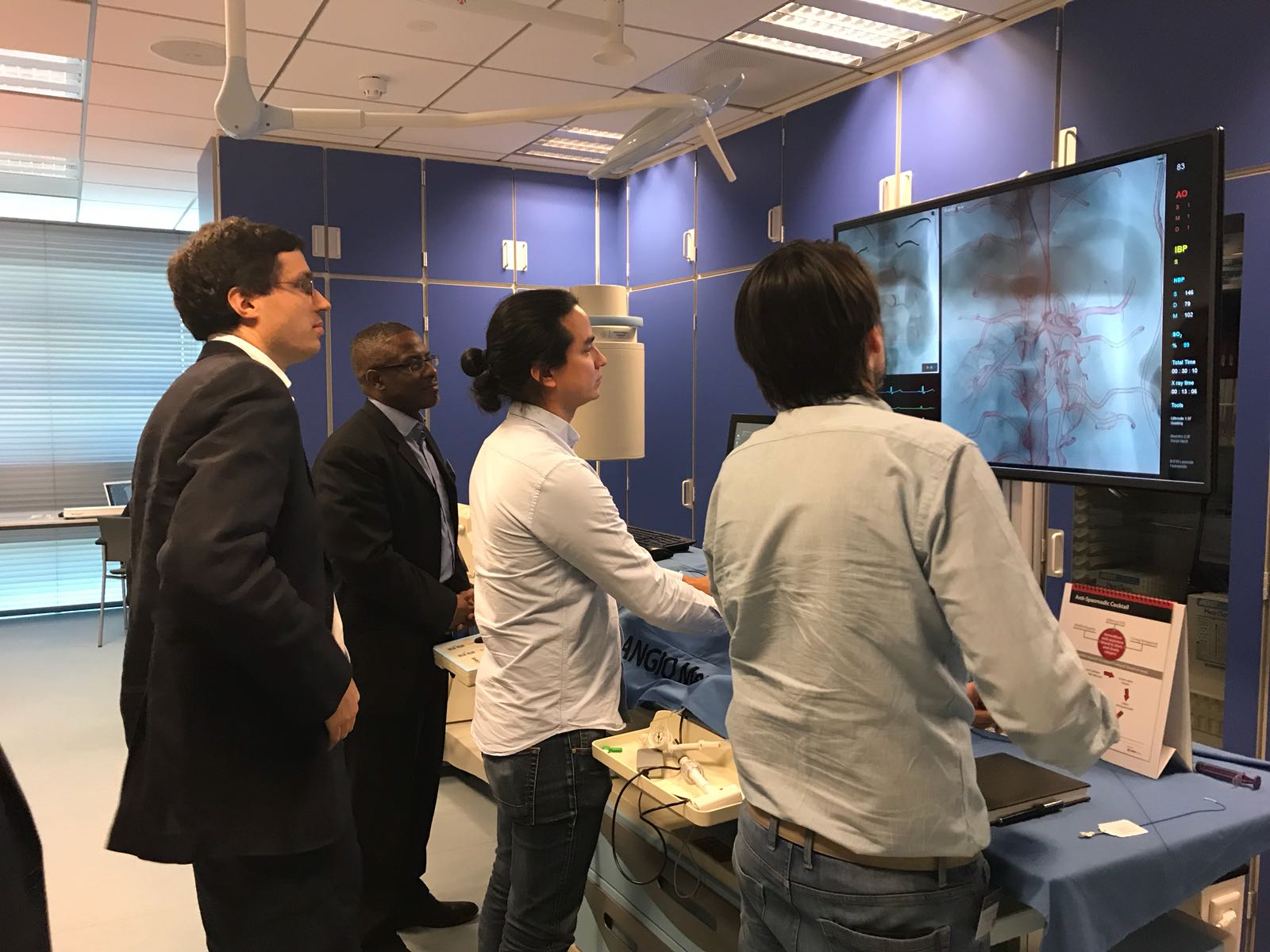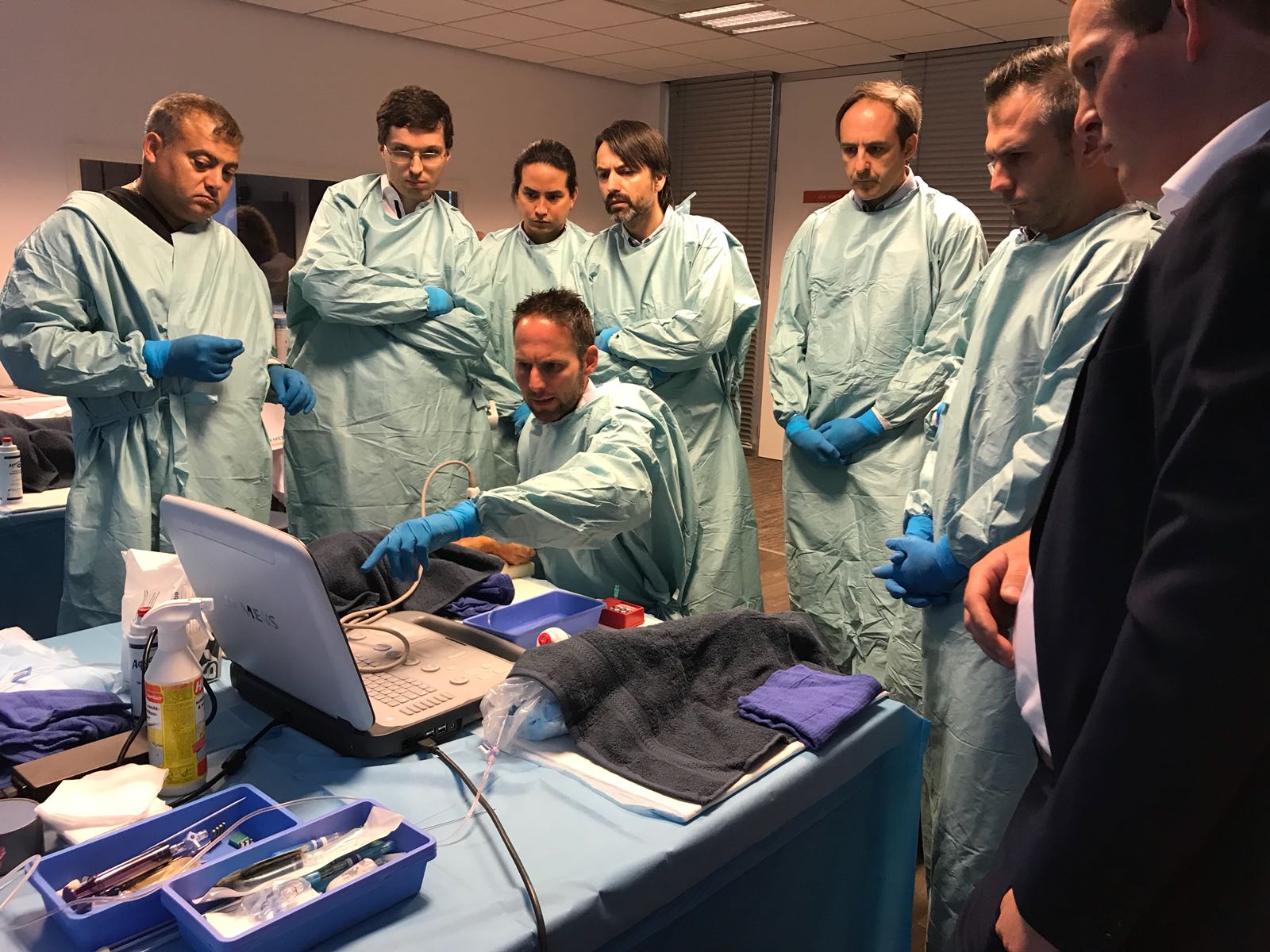 Interested in joining the ThinkRadial Community?
Merit Medical organizes ThinkRadial courses across the world. Please check here for the next course date. Looking forward to meeting you there!
Nigel Warren
Vice-President Peripheral Intervention EMEA
---
References
Jolly, S. S., Yusef, S., Cairns, J., et al. (2011). Radial versus femoral access for coronary angiography and intervention for patients with acute coronary syndromes (RIVAL): A randomised, parallel group, multicentre trial. Lancet, Apr 23;377(9775):1409-1420.
Valgimigli, M., Gagnor, A., Calabró, P., et al. (2015). Radial versus femoral access in patients with acute coronary syndromes undergoing invasive management: A randomised multicentre trial. Lancet, Jun 20;385(9986):2465-2476.
Shroff, A. (Sept/Oct 2011). Economic opportunities of transradial angiography and intervention. Retrieved from https://citoday.com/2011/10/economic-opportunities-of-transradial-angiography-and-intervention
Fischman, A. M., Swinburne, N. C., & Patel, R. S. (2015). A technical guide describing the use of transradial ac cess technique for endovascular interventions. Tech Vasc Interv Radiol, Jun;18(2):58-65.