In March 2020, following a national emergency declaration, New York City was an epicenter of COVID-19. At Columbia University Medical Center, one department's adaptive response "Reporting for Duty: Lessons from A Specialty Surgery Division at the Pandemic Epicenter," was recently published in the Annals of Surgery.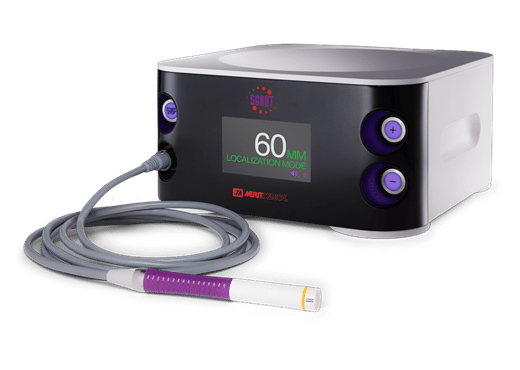 The disruption to normal hospital operations was unprecedented and immediately posed two challenges: managing existing hospitalizations and a massive influx of COVID-19 patients. A third challenge emerged: caring for patients who were scheduled for surgeries that would inevitably be delayed.
The specialty surgery division implemented a rapid response strategy for breast surgical patient management with the SCOUT® Radar Localization System. SCOUT enabled the division to triage patients and prepare for downstream radiology backlogs, effectively managing the myriad of unprecedented challenges that COVID-19 imposed.
Highlights from the Annals of Surgery article include:
Postponement of screening mammography enabled radiologists to perform SCOUT localizations to minimize downstream scheduling obstacles for surgical patients.
SCOUT reflectors were placed, up to 10 localizations a day to prepare for surgical intervention. This approach allowed for flexibility with an operative schedule that was unpredictable. Localized patients could be added to the surgery schedule immediately if the Surgical and Procedural Scheduling Committee's approval was obtained. Columbia University Medical Center did not need to default to wire localizations during the height of COVID management.