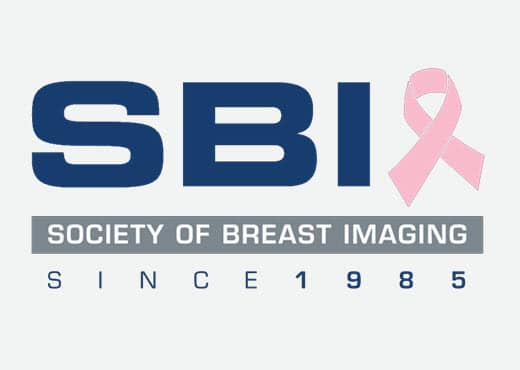 Merit will be exhibiting at this year's Society of Breast Imaging (SBI) ACR Breast Imaging Symposium held virtually April 9–11. On these days, we will also be live in the virtual exhibit hall from 7–10 am and 12:30–1 pm.
As SBI/ACR 2021 focuses on optimization and innovation, we encourage you to visit the Merit Oncology virtual booth to explore how our technologies are changing the patient experience, improving efficiency, and reducing radiologists' clinical frustrations. At the Merit Oncology booth, you will also be able to watch valuable educational presentations by experts in the field.
As a provider of world class solutions for the diagnosis, localization, and treatment of cancer, Merit Oncology consistently invests in improving our technologies and innovating new platforms to meet our physicians' needs.
SCOUT® RADAR LOCALIZATION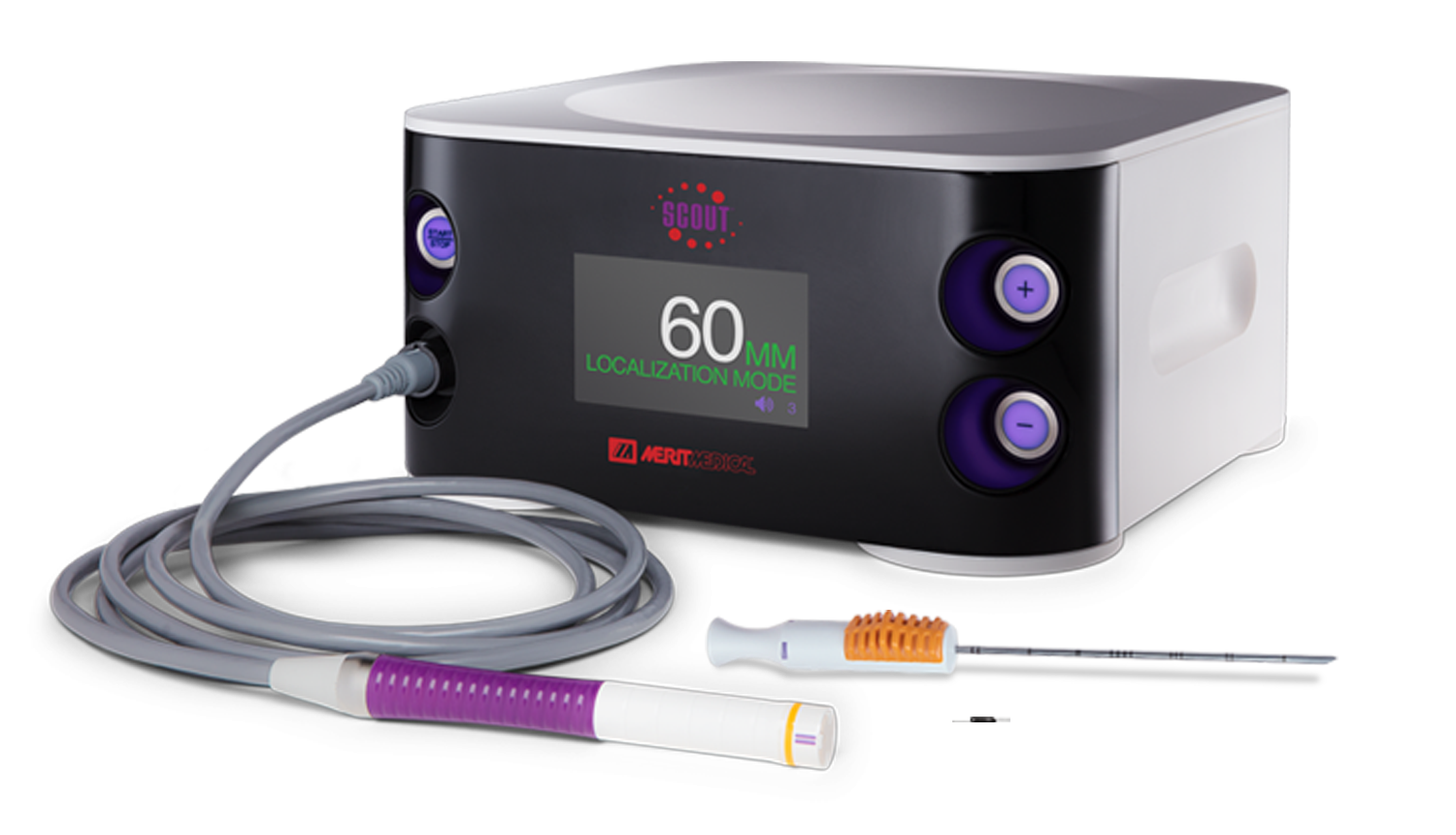 The easy-to-use SCOUT Radar Breast Localization System is intended for both breast surgical localization, before or after neoadjuvant chemotherapy, and to mark a biopsy site. Its reflector has a clinically insignificant MRI artifact, and it does not interfere with MRI studies, so there is no restriction on the imaging modalities that can be used effectively throughout treatment. SCOUT provides accurate detection and precise localization and has been shown to improve radiology workflow, significantly reducing OR delays.
ACHIEVE® PROGRAMMABLE
AUTOMATIC BIOPSY SYSTEM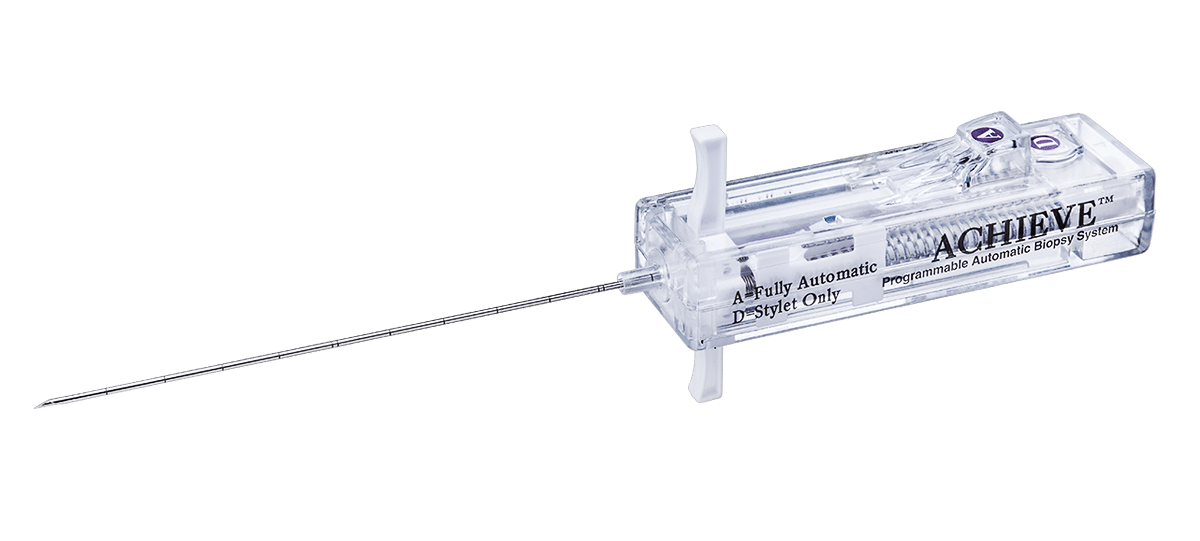 Designed for calcified or fibrous lesions, the lightweight, automatic Achieve device is spring-loaded for fast, accurate penetration. Its delayed-firing option allows for visualization of needle placement within a lesion before capturing sample tissue. The Achieve gives precise control and quality sampling capability needed, is built to minimize damage to surrounding tissue, and can conveniently be operated with one hand—making it ideal for ultrasound-guided biopsy.
PINK ACHIEVE™ BIOPSY
DEVICE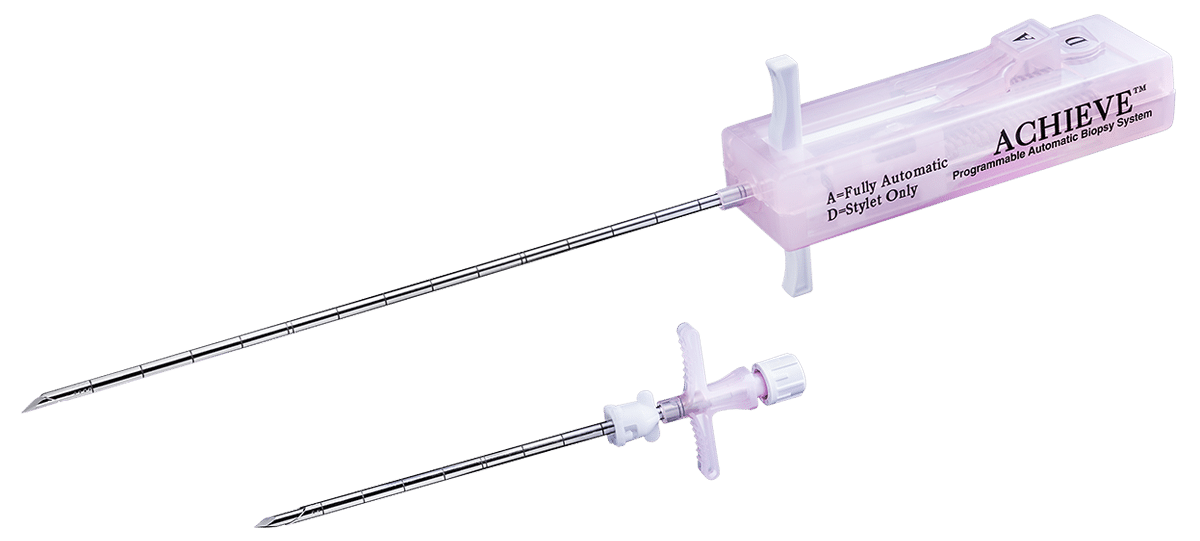 The compact Pink Achieve is an automatic biopsy device with a lightweight design, allowing one-handed use and convenient ultrasound transducer manipulation during breast biopsies. The delayed-firing option allows for needle-placement visualization within a lesion before capturing the tissue sample. The automatic-firing mode captures tissue sample with one push of a button, whereas the zero-throw mode is designed to reduce damage to deeper tissue.
Business and Ops Efficiency
Date: Saturday, April 10, 2021
Time: 4:40 pm–5:40 pm EDT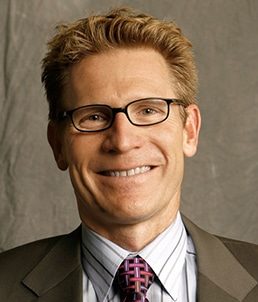 Speaker: Brett T. Parkinson, MD
Imaging Director
Intermountain Healthcare Breast Care Services
Murray, Utah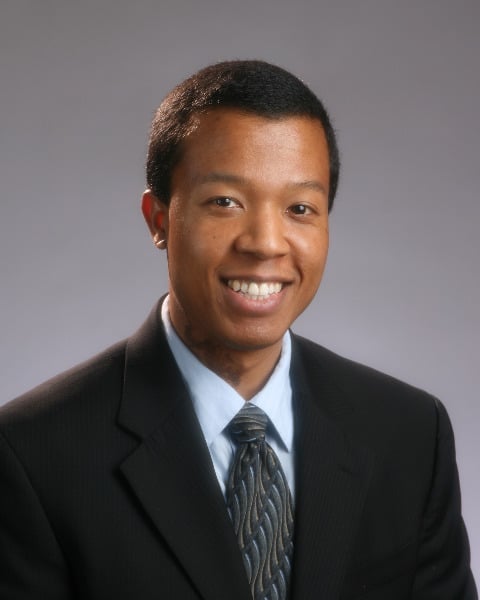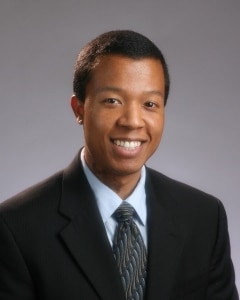 Speaker: Vilert Loving, MD, MMM, FSBI
Chief of Breast Imaging
Banner MD Anderson Cancer Center
The University of Texas MD Anderson Cancer Center
Gilbert, Arizona
Drs. Parkinson and Loving will introduce radiologists to the breast imaging value chain and illustrate how the application of this knowledge can improve efficiency and advance new technologies. Dr. Parkinson will share how SCOUT has been instrumental at Intermountain Healthcare in improving efficiency, increasing patient satisfaction, and reducing radiologists' clinical frustrations.
Ultrasound-guided Radar Reflector Localization of Axillary Lymph Nodes Facilitates Targeted Axillary Dissection
Date: Sunday, April 11, 2021
Time: 1:30 pm–2:30 pm EDT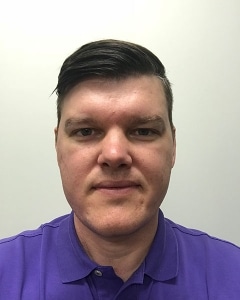 Speaker: Robert J. Weinfurtner, MD
Associate Professor, Breast Imaging Fellowship Director
Moffitt Cancer Center
Tampa Florida
In the setting of breast cancer, patients with metastatic axillary lymph nodes often proceed to complete axillary lymph node dissection (cALND). An emerging alternative approach involves targeted axillary dissection (TAD) of the biopsied lymph node, with or without sentinel lymph node biopsy. Radar reflector localization of the biopsied lymph node facilitates this targeted surgical approach. Dr. Weinfurtner will discuss the feasibility of axillary lymph node targeting with ultrasound-guided radar reflector localization (RRL) and subsequent patient outcomes.
Nuts and Bolts: Localization Methods
Date: Sunday, April 11, 2021
Time: 2:40 pm–3:40 pm EDT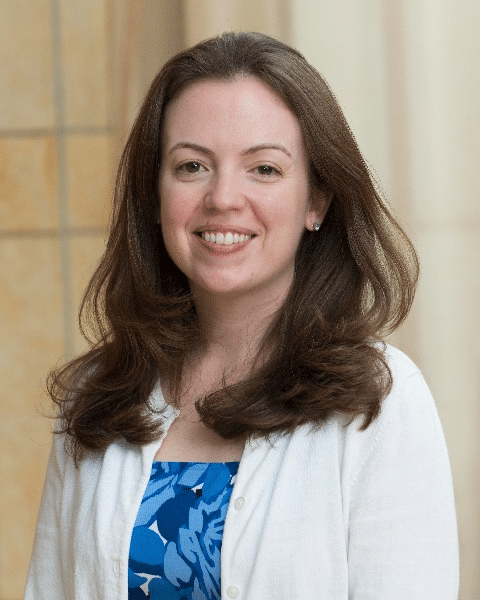 Speaker: Victoria L. Mango, MD, FSBI
Associate Attending in Radiology
Memorial Sloan Kettering Cancer Center
New York, New York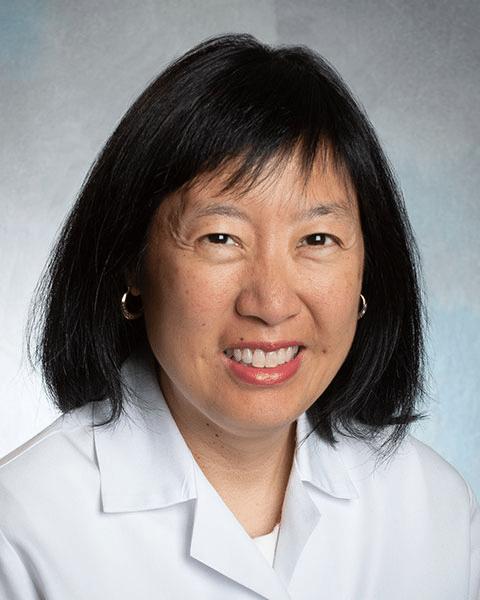 Speaker: Erin D. Yeh, MD, FSBI
Assistant Professor, Breast Imaging
Brigham & Women's Hospital
Harvard Medical School
Belmont, Massachusetts
Drs. Mango and Yeh will highlight available pre-operative breast localization methods with a focus on recent updates in a case-based format. Cases will be discussed highlighting the benefits and limitations of available localization methods to inform the clinical practice of attendees.
Our team is committed to providing the high-quality products and education services physicians need to improve their practice and deliver better patient care. We look forward to seeing you at SBI/ACR 2021!
Learn more about SBI/ACR 2021.
* Before using any of the Merit products mentioned above, refer to Instructions for Use for indications, contraindications, warnings, precautions, and directions for use.