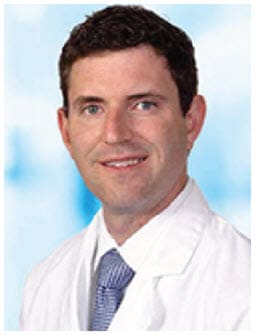 "It is more cost effective to use a 5-stage balloon than using two 3-stage balloons."
Bradley Confer, DO
Geisinger Medical Center – Gastroenterology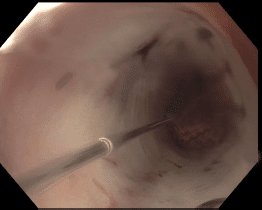 CASE STUDY #1:
ESOPHAGEAL DILATION WITH ELATION5™
PRESENTATION
An 80-year-old female with a history of squamous cell carcinoma of the vocal cords who was previously treated with definitive chemotherapy and radiation. She has been suffering from recurrent aspiration pneumonia but has had no prior dysphagia until a hospitalization for melena one year prior. Initial EGD showed LA Grade D reflux with circumferential esophagitis and a 4 cm hiatal hernia.
"The near immediate expansion combined with the unique struts tempers unwanted migration over time."
Stuart Amateau, MD PhD
University of Minnesota Medical Center – Interventional Gastroenterology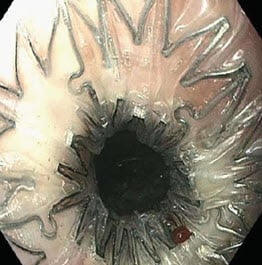 CASE STUDY #2:
PALLIATIVE MANAGEMENT OF A STENOTIC ESOPHAGEAL MALIGNANCY WITH ENDOMAXX®
PATIENT HISTORY
A 76-year-old gentleman with progressive solid food dysphagia and a long history of tobacco use was found to have a malignant appearing, partially obstructing mass spanning 1-2cm of the mid esophagus (Fig 1A) with biopsies demonstrating poorly differentiated adenocarcinoma. Subsequent imaging revealed liver metastases confirming Stage IV disease. Oncology referred the patient for indefinite palliative esophageal stent placement to allow improved oral nutrition and quality of life while undergoing chemotherapy.
ON-DEMAND WEBINAR #1:
SUCCESSFUL CLINICAL MANAGEMENT OF GI STRICTURES WITH BALLOON DILATION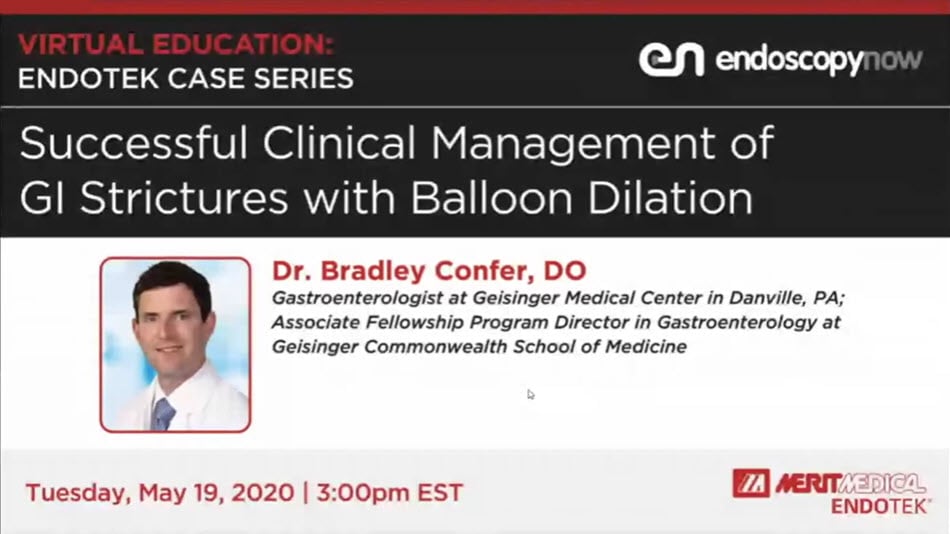 Presenter: Bradley Confer, DO
Recorded: May 19, 2020
ON-DEMAND WEBINAR #2:
SUCCESSFUL CLINICAL MANAGEMENT OF ESOPHAGEAL STRICTURES WITH STENT PLACEMENT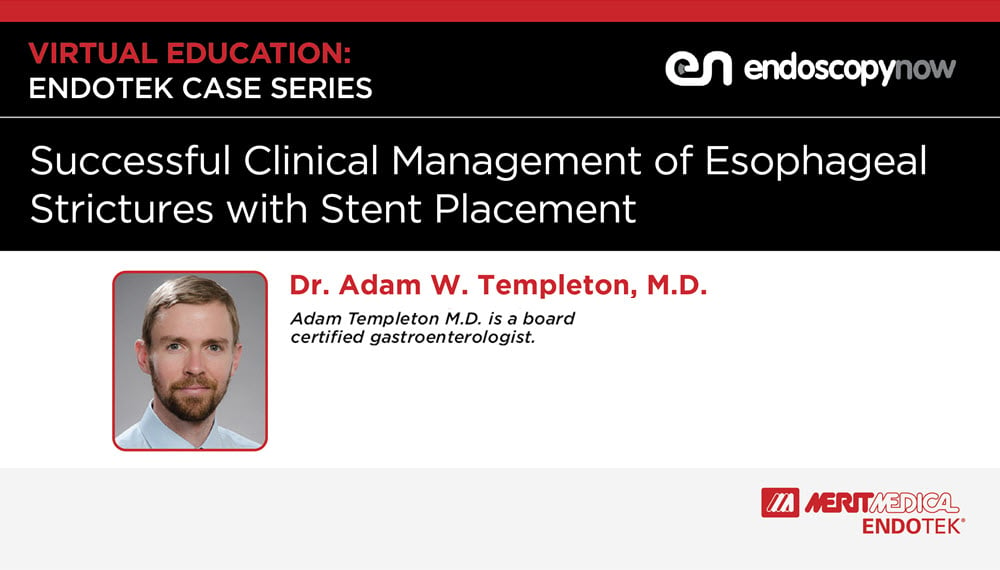 Presenter: Adam W. Templeton, MD
Recorded: November 5, 2020
EndoMAXX® Esophageal Stent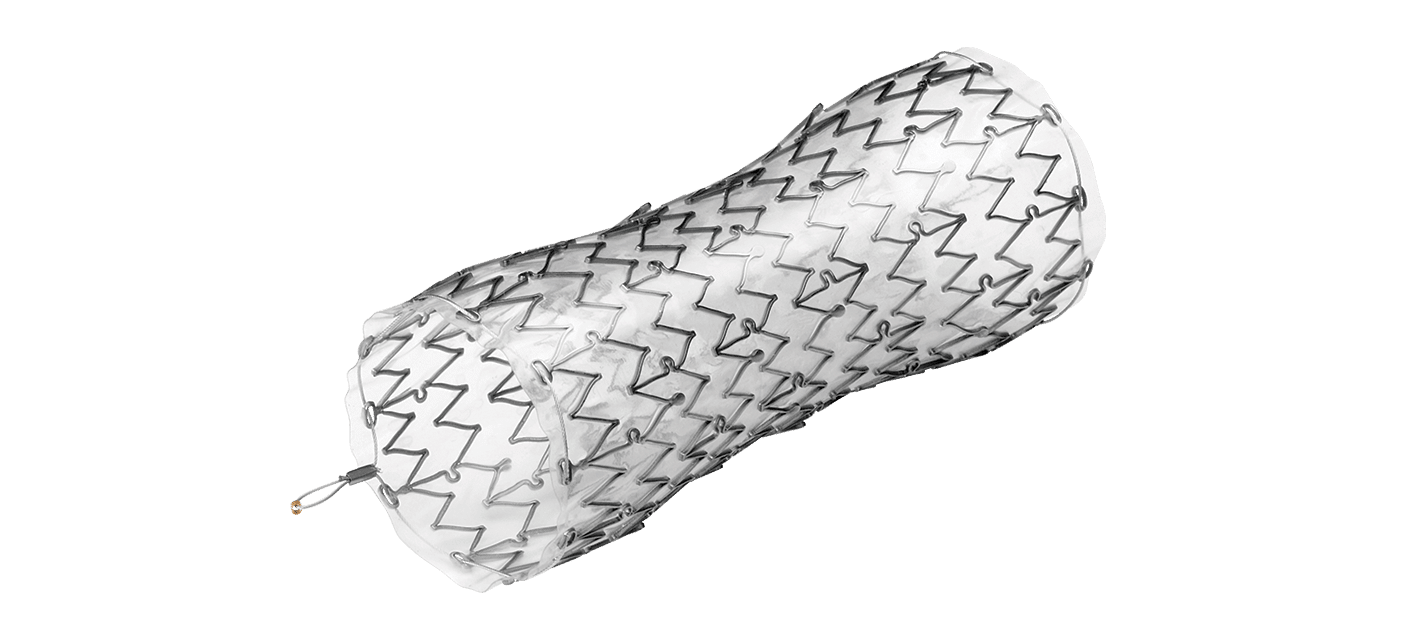 Essrani et al. 2020. "Complications Related to Esophageal Stent (Boston Scientific Wallflex vs. Merit Medical Endotek) Use in Benign and Malignant Conditions," Cureus Journal of Medical Science. https://pubmed.ncbi.nlm.nih.gov/32328390/
Price et al. 2019. "Esophageal Perforations: One is Bad, Two is Worse," Trauma Surgery and Acute Care Open. https://pubmed.ncbi.nlm.nih.gov/31058234/
Thomas et al. 2019. "Fully-Covered Esophageal Stent Migration Rates in Benign and Malignant Disease: A Multicenter Retrospective Study," Endoscopy International Open. https://pubmed.ncbi.nlm.nih.gov/31157292/
Dua et al. 2014. "Efficacy and Safety of a New Fully Covered Self-Expandable Non-Foreshortening Metal Esophageal Stent," Gastrointestinal Endoscopy. https://pubmed.ncbi.nlm.nih.gov/24685007/
AliMAXX-ES™ Esophageal Stent
Kucera et al. 2016. "Small Caliber Covered Self-Expanding Metal Stents in the Management of Malignant Dysphagia," Journal of Gastrointestinal Oncology. https://pubmed.ncbi.nlm.nih.gov/27284474/
Dan et al. 2014. "Removable Esophageal Stents Have Poor Efficacy for the Treatment of Refractory Benign Esophageal Strictures (RBES)," Diseases of the Esophagus.
https://pubmed.ncbi.nlm.nih.gov/23121426/
Nwiloh et al. 2013. "Self-Expanding Stents in Treatment of Esophageal Leaks Post Bariatric Surgery," General Thoracic Cardiovascular Surgery. https://pubmed.ncbi.nlm.nih.gov/22692701/
Chen et al. 2011. "Esophageal Cancer Patients Undergoing External Beam Radiation After Placement of Self-Expandable Metal Stents: Is There a Risk of Radiation Dose Enhancement?" Gastrointestinal Endoscopy. https://pubmed.ncbi.nlm.nih.gov/21628012/
EndoMAXX Esophageal Stent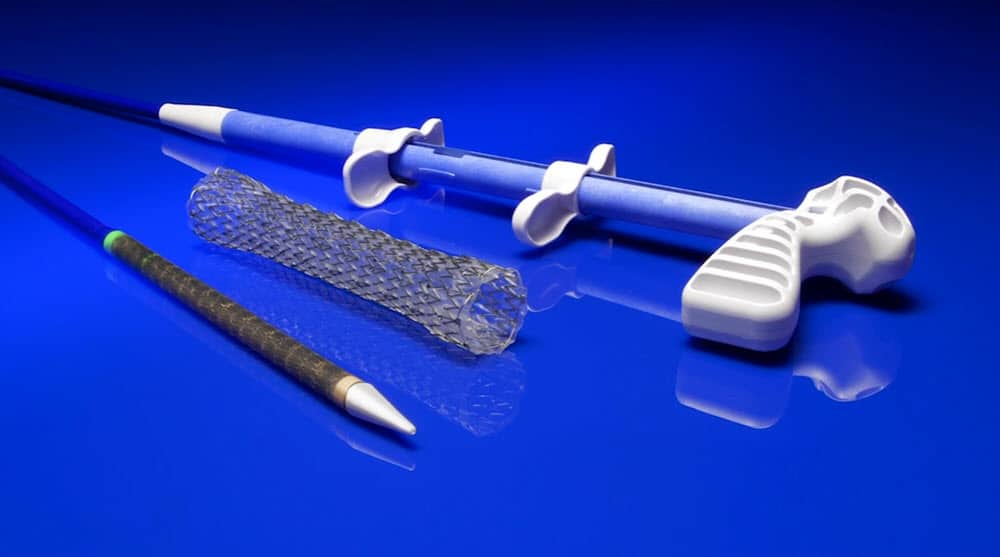 The EndoMAXX fully covered esophageal stent is designed from years of clinical experience and feedback. This stent incorporates advanced features that help alleviate common adverse events associated with esophageal stenting.
Learn More
AliMAXX-ES Esophageal Stent
The ALIMAXX-ES Fully Covered Esophageal Stent incorporates anti-migration technology with low radial force and includes unique small diameter sizing.
Learn More
Patient Brochure – Esophageal Stents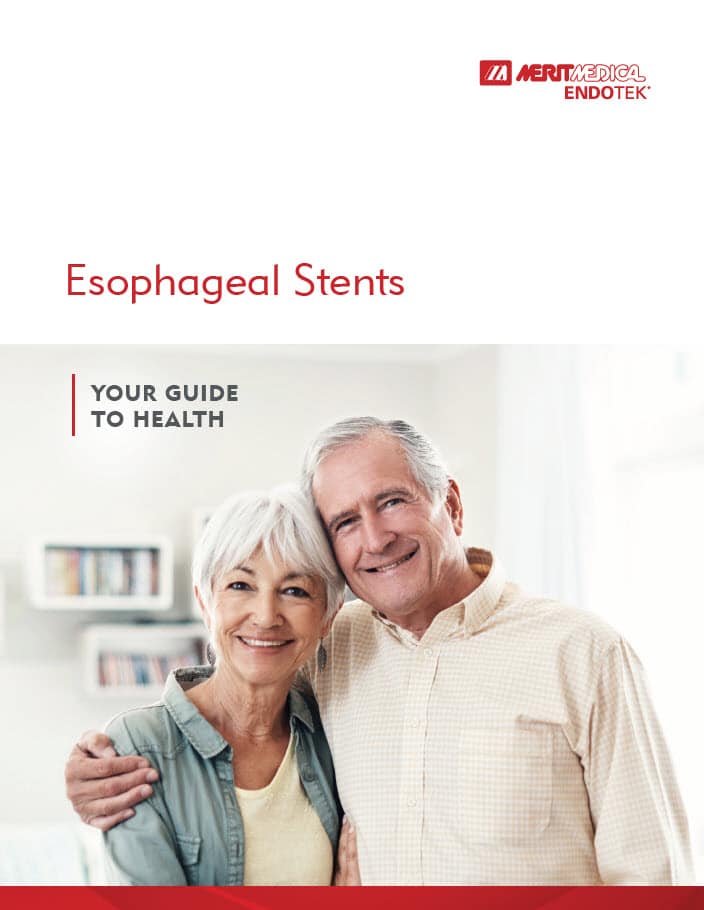 Give your patients the knowledge and comfort they need regarding their esophageal stents. This brochure contains information about life with a stent, food and drink recommendations, and more.
Patient Brochure – Understanding Esophageal Dilation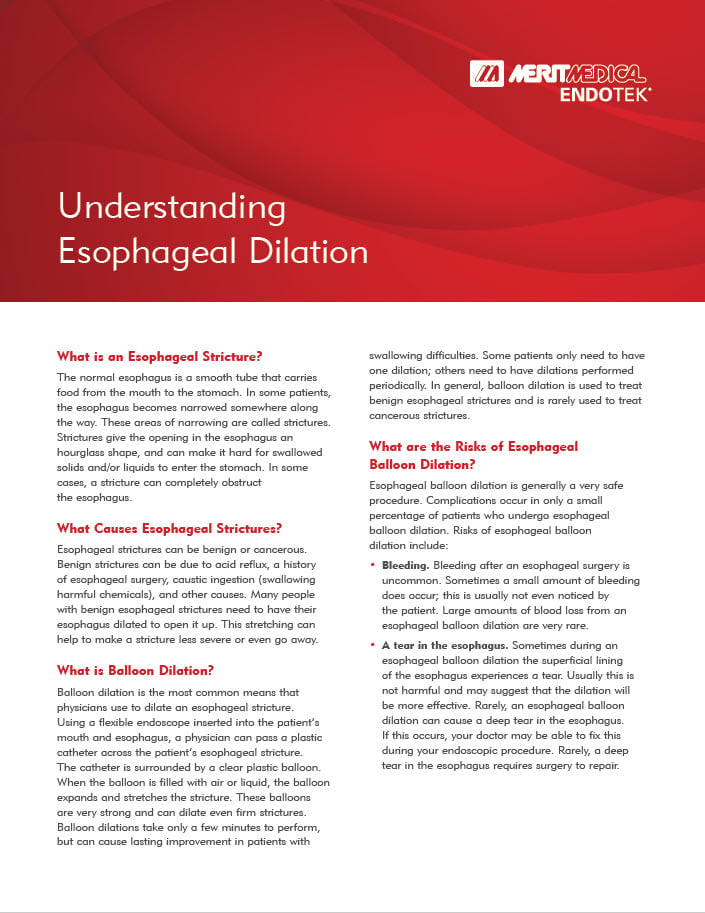 Ensure your patients have the knowledge they need regarding esophageal dilation. This brochure contains information about the dilation process, risks involved, and what to expect after their esophageal dilation.
Please Note: These products may not be approved, cleared or available for sale or use in your country or region. Please contact your local Sales Representative for more information.