The EndoMAXX Fully-Covered Esophageal Stent is designed from years of clinical experience and feedback, and the EndoMAXX incorporates advanced features that help alleviate common adverse events associated with esophageal stenting.
Video Gallery
EndoMAXX Esophageal Stent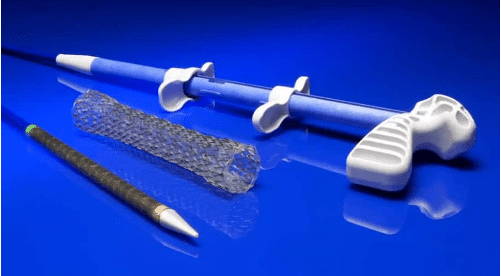 The EndoMAXX features a one-handed delivery system, facilitating accurate stent placement. Laser cut from a single Nitinol tube, which results in virtually no foreshortening or elongation, as is commonly found with woven stents.
Fully Covered Esophageal Stent Placement for Malignant Dysphagia – EndoMAXX Esophageal Stent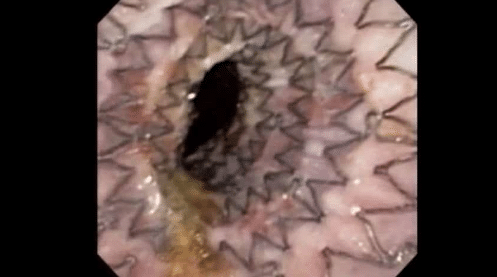 Presentation: 56-year-old man presented with a history of dysphagia and weight loss. A contrast-enhanced CT scan showed a large distal esophageal mass, consistent with a primary esophageal cancer.
Features & Benefits
UNIQUE, PROPRIETARY DESIGN


Allows for variations in radial force throughout the stent which reduces tissue irritation and damage while maintaining luminal patency
Both a proximal and distal metal suture provides a means for repositioning of the stent post placement and provide increased suture integrity.
Redesigned anti-migration struts provide increased mucosal wall contact and friction, while remaining fully covered.
Silicone covering helps decrease tissue ingrowth and stent degradation.


---
EASE OF DEPLOYMENT


Accurate one-handed delivery over target site.
Virtually no foreshortening or elongation.
Incorporates a pliable and tapered tip to facilitate placement through tight strictures.
Featuring a low profile and flexible delivery system
LASER CUT STENT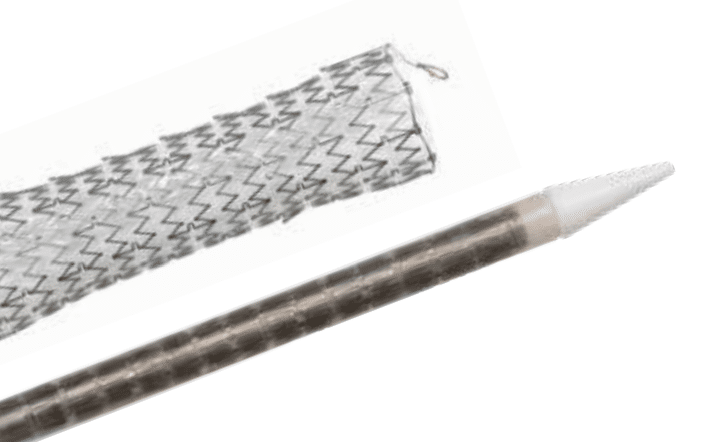 Virtually no foreshortening nor elongation of the stent resulting in:
Increased deployment accuracy with no need to compensate for stent foreshortening
Reduction in stent movement "inch worming" as a result of the stent elongating and shortening from changes in compression force
Documents
Discover more about the EndoMAXX Esophageal Stent by reviewing the brochures and Instructions for Use.
Loading...
Order Information
Please Note:
• All EndoMAXX Fully-Covered Esophageal Stents are latex free and non-sterile
• Maximum Guide Wire size is .035"
• Non-clinical testing has demonstrated that the EndoMAXX Fully Covered Esophageal Stent System is MR Conditional. It can be scanned safely under the conditions outlined in the Instructions For Use.