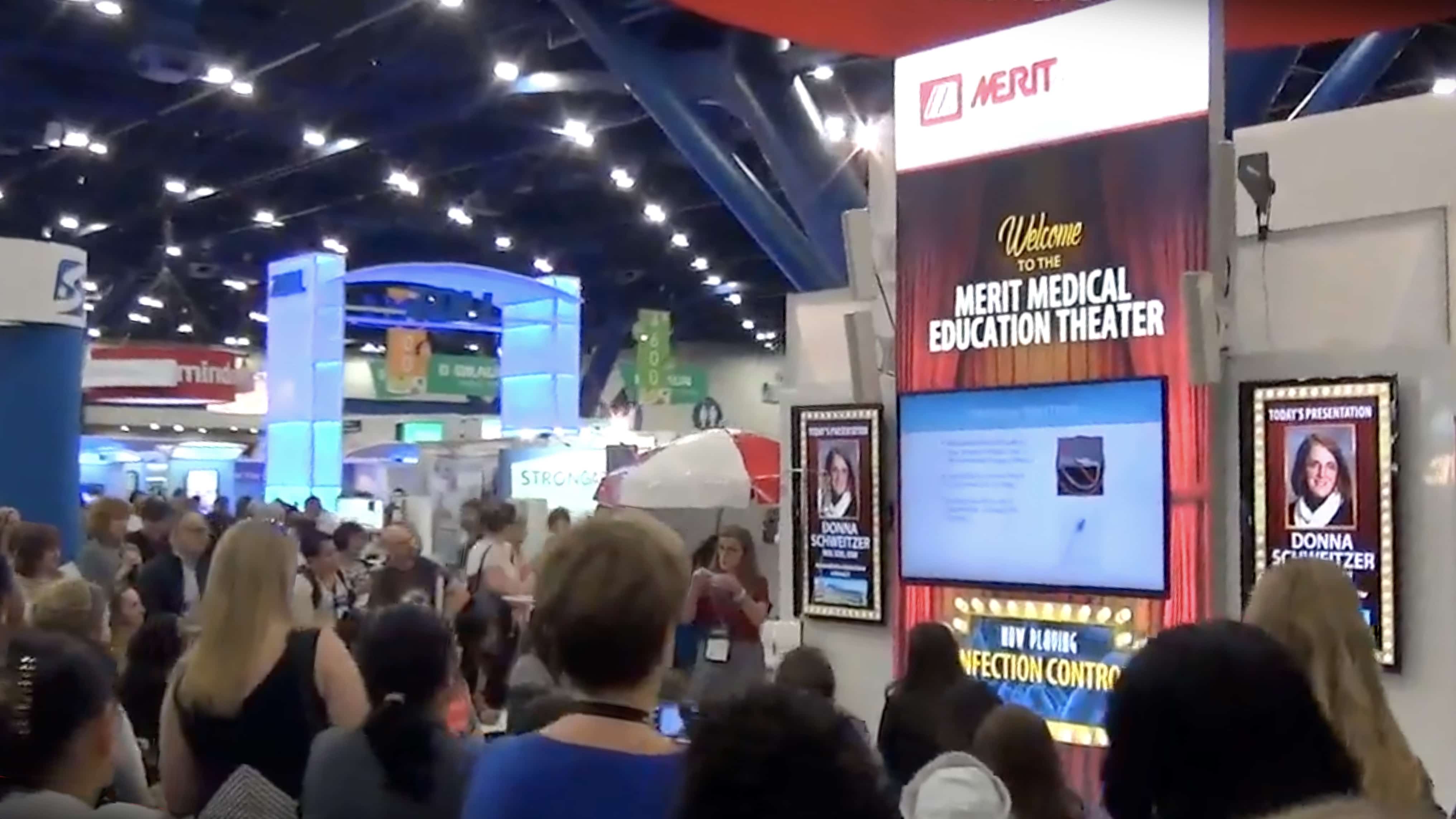 Merit Medical recently joined the Critical Care community and was pleased to attend the AACN's National Teaching Institute and Critical Care Exposition (NTI) in Houston May 23-25, 2017. At our first-ever NTI expo booth, we met hundreds of critical care nurses over ice cream at the Merit Ice Cream Café, during in-booth educational sessions, and while discussing our critical care product portfolio.
Our booth featured the Merit Ice Cream Café, which provided a fun treat throughout each of the ExpoEd presentations. Adhering to our commitment to education, the Merit-sponsored presentations were well attended, providing CERP credits and valuable information. Nurses learned techniques for preventing CLABSIs as well as strategies for treating Sepsis successfully.
For those who wish to review the information presented on their own time, the presentations are available for download:
Preventing CLABSIs

: Tales from the Front Line (Donna Schweitzer, RN, APN, CCNS, CCRN)
Sepsis Survival

 

for Patients and Nurses (Alexander Johnson, MSN, RN, CCNS, ACNP-BC, CCRN)
We showcased our full line of safety and infection control products, including the DualCap® Disinfectant Cap, as well as our hemodynamic portfolio, including the DTXPlus® Blood Pressure Monitoring System, the SafeDraw Closed Loop Blood Sampling System, and the accessories that go with them.  You can learn more about these products and download brochures:
DualCap: https://www.merit.com/cardiac-intervention/solutions/infection-control/dualcap/
DTXPlus: https://www.merit.com/cardiac-intervention/critical-care-solutions/
In addition to discussing Merit Critical Care products, Merit Representatives in attendance at NTI also enjoyed visiting with hundreds of nurses to gather feedback about future products and innovations that we may be able to develop to support your needs at your hospitals.
Our first NTI was a memorable and fun experience. We thank all those nurses who made a stop at the Merit Medical Booth. It was impressive to see the level of sincere concern that you have for the health and safety of your patients. Our critical care and safety products provide continuity across the patient-care continuum, supporting the nurses we care about so much!