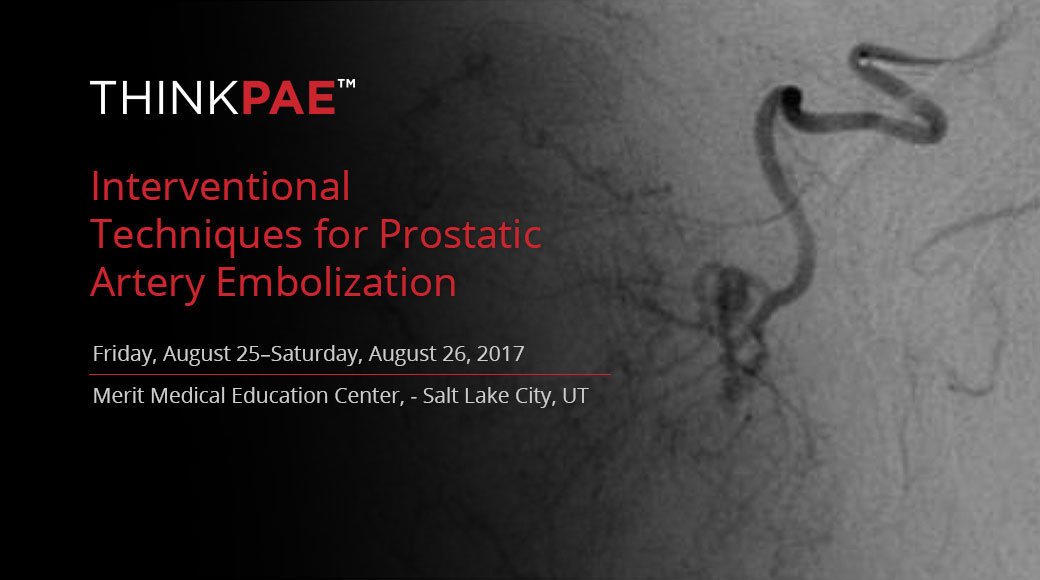 Merit Medical is excited to announce the ThinkPAE™ – Interventional Techniques for Prostatic Artery Embolization education course, and the first course date on August 25-26, 2017 proctored by Dr. Shivank Bhatia.
Prostatic artery embolization (PAE) is a non-surgical treatment for lower urinary tract symptoms (LUTS) from benign prostatic hyperplasia (BPH). BPH is the most common benign neoplasm in men, with more than half of men aged 60-69 years and as many as 90% aged 70-89 years having some symptoms.1
Clinically shown to reduce BPH symptoms and improve quality of life, PAE has become a viable alternative to surgical procedures, with minimal risk of urinary incontinence or sexual dysfunction such as impotence and retrograde ejaculation. PAE also offers a shorter recovery time compared to surgical options and can be performed via the femoral or radial artery. Merit Medical recently announced FDA 513(f)(2) (de novo) classification for prostatic artery embolization (PAE) indication for symptomatic BPH.
Merit Medical's ThinkPAE™ education course will be taught by one of the world's leading experts in PAE, Dr. Shivank Bhatia, and will include training to perform PAE via the radial artery, preferred by many patients for interventional procedures. The first course will be hosted at the Merit Medical Education Center in Salt Lake City, UT.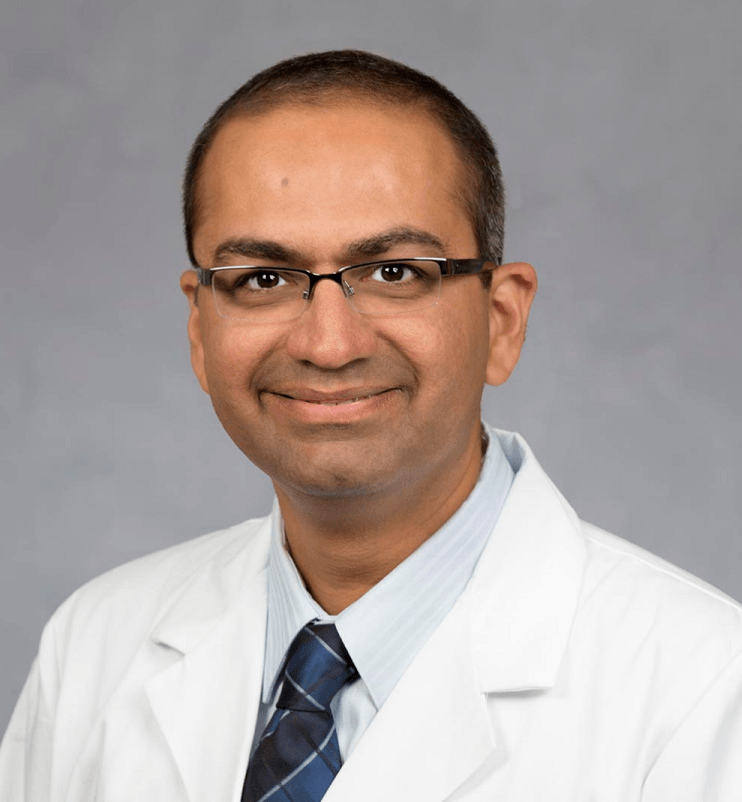 Dr. Shivank Bhatia is an Associate Professor of Interventional Radiology and Urology at University of Miami Miller School of Medicine. He has extensive experience with Prostatic Artery Embolization and has built a multidisciplinary program with the Department of Urology at University of Miami. Due to his significant collaboration with the Urology Department at University of Miami, he was awarded title of Associate Professor of Urology in 2015.
What are the learning objectives of the course?
Prostatic Arterial Anatomy – learn to identify and work around arterial anomalies
PAE Technical Aspects – learn the proper tools for technical success, imaging protocols and interpretation
Radial Access – learn the technique and benefits of radial access for PAE
Peer Collaboration – discuss a multidisciplinary approach to PAE
Complex Cases – learn how to navigate obstacles and complex cases
For more information about this course, download the course flyer.
Interested in attending? Please complete the Interest Form online at Merit.com/Education.
Due to the high demand and limited seating in this course, we will contact you within a few weeks about availability. Future dates will be announced soon.
Wei JT, Calhoun E, Jacobsen SJ. Urologic diseases in America project: benign prostatic hyperplasia. J Urol 2005; 173: 1256–1261