Energy Policy
COMMITMENT
Merit Medical recognizes its responsibility to optimize its energy usage and is dedicated to reducing its energy consumption and greenhouse gas emissions related to its activities. Merit is committed to maintaining an Energy Management System (EnMS) as part of its everyday  practices that meets or exceeds the practices of ISO 50001 and is committed to provide the required information and necessary resources to achieve objectives and energy targets. The EnMS will be utilized to create coherence between reaching our business goals, protecting the environment, and using energy efficiently. This policy complements the environmental and health & safety policy issued by Merit Medical. Merit Medical will implement this policy through the following principles, systems, and tools:
ENERGY PRINCIPLES
We aim to continually improve energy performance to reduce greenhouse gas emissions, while maintaining the highest level of quality. We strive to identify and decrease energy waste points by regularly reviewing our processes through the Energy Management System (EnMS) and seeking continual improvement of the system.
Merit Medical is committed to carrying out business activities in an energy efficient manner and is committed to complying with all relevant legislation and other requirements with respect to energy efficiency, energy use and energy consumption. Improving energy performance is the responsibility of every leader and employee within the organization.
ENERGY MANAGEMENT SYSTEM (EnMS)
The scope of the Energy Management System (EnMS) includes any energy resource used for business activities across the Organization. Merit Medical leadership teams are responsible for facilitating the implementation and maintenance of the Energy Management System (EnMS) and will oversee the use of EnMS tools and training for optimal results.
ENERGY MANAGEMENT SYSTEM (EnMS) TOOLS
The EnMS tools are used to set targets and objectives, monitor, and measure performance, and communicate results.  Targets and objectives are established and will be monitored and reviewed on a regular basis. Merit Medical fosters the use of alternative and renewable energy  sources, supports the purchase of energy efficient products, services, and design for energy performance improvement, while providing a safe and comfortable work environment. Merit Medical considers energy performance in our existing operations, as a design factor in the construction of new facilities, and in the development of new products, equipment, and manufacturing processes. Enhanced training opportunities for our employees in existing energy management technologies and practices is an important part of the EnMS tools to achieve optimal performance and success of the organization's targets and objectives.
We measure, monitor, and verify our progress toward achievement of our targets and objectives through internal and external audits and reviews. We establish energy performance objectives and metrics to assess and improve the policies, procedures, and behavior within our organization and remain open and transparent in our energy communications with our employees, stakeholders, and community.
Fred Lampropoulos,
Chief Executive Officer

Neil Peterson,
Chief Operating Officer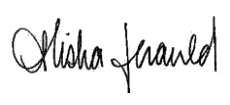 Alisha Jerauld,
Environment, Social & Governance