Merit Medical Ireland – Gender Pay Gap Report 2022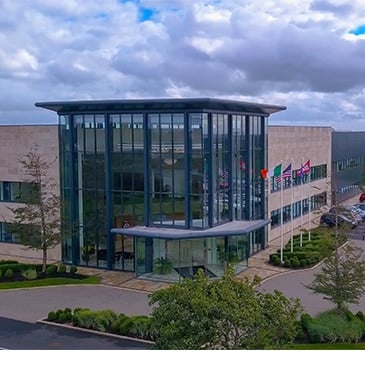 Merit Medical Ireland has 845 employees, from diverse backgrounds and nationalities, located at Parkmore Business Park, Galway, all sharing the same purpose to serve our patients. This report identifies Merit Medical Ireland Ltd gender pay gap statistics for the 2022 reporting year.
Merit Medical Ireland Ltd plans to comply with the requirements set out in the Act as part of its commitment to inclusion, diversity, and equality. It is constantly striving to achieve a better gender balance at all levels.
---
A GENDER PAY GAP IS DIFFERENT FROM EQUAL PAY
The gender pay gap is the difference (expressed as a percentage) between the average (mean) pay of male and female employees.
Equal pay refers to the legal requirement that male and female employees who perform like work, is defined as work that is the same, similar, or work of equal value, must receive equal pay and benefits.
---
Merit Medical Ireland Ltd Gender Pay Gap Report Summary
---
SALARY PAY QUARTILES

The charts divide Merit's entire workforce into four equal quartiles based on the salaries that are paid to these employees. These quartiles are then further broken down into the number and proportion, expressed as a percentage, of male and female employees within each quartile.
---
GENDER PAY GAP

Merit's data shows that male and female employees are paid equally for equal roles, however the data indicates a gender pay gap. Merit's gender pay gap stems from having more males in leadership roles.
---
BONUS PAYMENT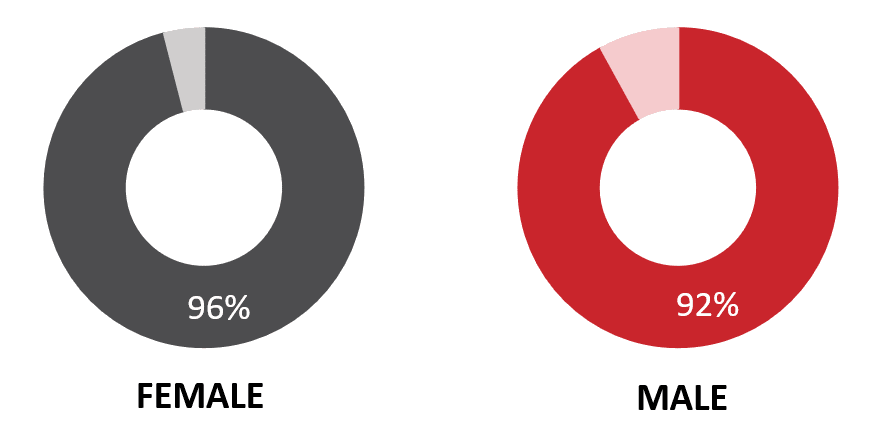 The difference in bonus payment is due to employees that are hired later in the year. Another factor is Merit employs more females than males.
---
GENDER BONUS PAY GAP

The gender bonus gap is due to fewer females employees in senior leadership roles at Merit Medical Ireland Ltd.
---
BENEFITS IN KIND (BIK)

The difference in BIK eligibility is due to more females signing up for Merit's healthcare benefits.
---
PART-TIME GENDER PAY GAP

The median variation identifies that there are fewer males in the lower quartile working part-time. There is minimal difference in the average gender pay gap for part-time employees.
---
TEMPORARY CONTRACT GENDER PAY GAP

The median indicates that females are paid 3% more than males. The mean indicate that there are more temporary females employees in the upper middle quartile.
---
DIVERSITY AT MERIT
Merit is committed to recruiting and retaining diverse team members at all levels of the organization. Today, Merit's Global Board of Directors is comprised of 30% females, and 40% of the directors have diverse backgrounds. Merit Medical Ireland workforce is comprised of 51% female team members and 49% male members come from 25 different nationalities onsite. While we are proud of our progress, we recognize there is continued room for improvement.
---
ACTION PLAN TO ADDRESS GENDER PAY DISPARITY
Merit Medical Ireland is committed to reducing and subsequently closing, any identified gender pay disparity. To address these issues, it will take time and more understanding to identify the required actions.
In Ireland, there are several initiatives to help address gender pay disparity.
Benefits supporting work/life balance:
Merit believes in a flexible working culture, to support this it is enhancing its family support policies, flexible working arrangements, career breaks, and many family paid leave options available in an effort to support a greater work life balance for all employees.
Women's Leadership Initiative (WLI):
The WLI is an affinity group working towards advancing females into leadership roles. The group is inclusive, open to all employees, with women led initiatives.
Targeted Development:
We are establishing succession planning to identify and develop top female talent.
---
We continue to integrate diversity and inclusion strategies within our business, recruitment efforts, and internal initiatives.
---
The report information has been calculated in accordance with the principles laid out in the Gender Pay Gap Information Act 2021. This analysis is based on the pay period in which the snapshot date is the 30th June 2022. The median pay gap is also calculated by finding the exact middle point between the lowest and highest paid male and female employee. The gap is calculated looking across Merit Medical Ireland ltd entire workforce.