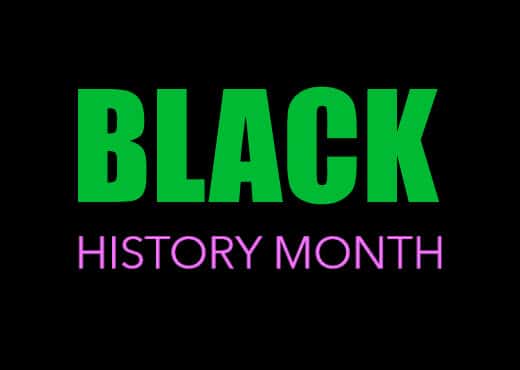 In February of 1976, President Gerald R. Ford officially recognized Black History Month. In his message to the nation, he called this observance an "opportunity to honor the too-often neglected accomplishments of Black Americans in every area of endeavor throughout history."
In healthcare, the accomplishments of Black clinicians have resulted in the research and development of treatments that have saved countless lives. Through it all, they remained steadfast and determined, believing that what they were fighting for should have no limits.
In closing, President Ford urged fellow Americans to join him "in tribute to Black History Month and the message of courage and perseverance it brings to all of us."
To honor this significant time, we have collected the inspiring stories of 10 Black clinicians who pushed boundaries and broke down barriers, who challenged stereotypes and disrupted what was
—who changed the face of medicine.
---
Dr. James Durham (1762 ̶ ?)
Born into slavery, Dr. James Durham bought his freedom and started a medical practice in New Orleans, LA, becoming the first Black American physician in the United States. As a previous slave to many physicians, he learned how to read and write and work with patients. This experience led to an active medical practice until 1801 when the city restricted his practice for not having a formal medical degree.
Photo Credit: African American Registry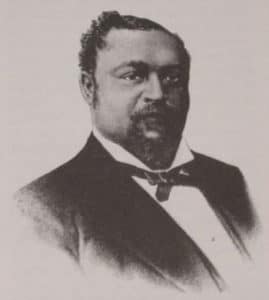 ---
James McCune Smith, MD (1813 ̶ 1865)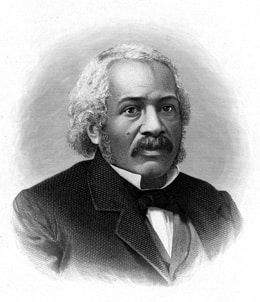 In 1837, James McCune Smith was the first Black American to receive a medical degree. Due to racist practices in the United States that prevented his college admission, he received his degree from the University of Glasgow. Dr. McCune Smith was also the first Black person to own and operate a pharmacy in the United States and the first Black physician to be published in US medical journals.
Photo Credit: New-York Historical Society
---
Rebecca Lee Crumpler, MD (1831 ̶ 1895)
In 1864, Rebecca Lee Crumpler graduated from the New England Female Medical College in Boston, MA, and became the first Black woman in the United States to receive a medical degree. Dr. Crumpler also went on to author A Book of Medical Discourses: In Two Parts. Published in 1883, the book addressed children's and women's health.
No photos or other images survive of Dr. Crumpler.
---
Mary Eliza Mahoney (1845 ̶ 1926)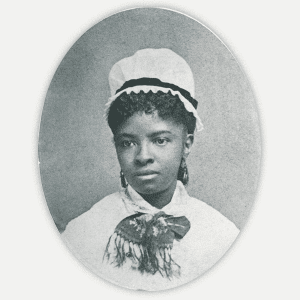 Mary Eliza Mahoney is recognized as the first Black American licensed nurse. Realizing her dream at a young age, as a teen she began working at the New England Hospital for Women and Children in Boston, MA. There she worked for 15 years in different positions, from janitor and cook, to washer woman and nurse's aide. She completed the hospital's nursing program and earned her professional license in 1879.
Photo credit: National Women's History Museum
---
William Edward Allen, Jr. (1903 ̶ 1981)
William Edward Allen, Jr., was the first Black American certified x-ray technician. He established one of the first approved residencies in radiology for minorities in the late 1930s. Through his work, he helped to advance radiology as a science and a profession and received the American College of Radiology Gold Medal. Later his research helped fuel advancements in nuclear medicine and radiation therapy.
Photo credit: Mallinckrodt Institute of Radiology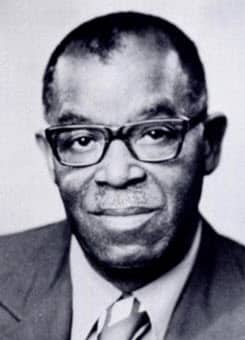 ---
Charles Richard Drew, MD (1904 ̶ 1950)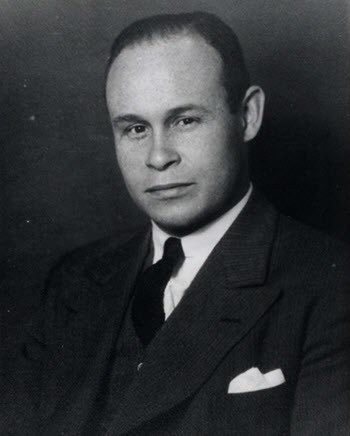 The "father of blood banking," Dr. Charles Richard Drew pioneered blood preservation techniques that led to lifesaving blood donations and transfusions. During World War II, he directed the Blood for Britain project, which provided lifesaving plasma to England. He also led the first American Red Cross Blood Bank and created mobile blood donation stations now known as bloodmobiles.
Photo credit: The National WWII Museum, New Orleans
---
John Beauregard Johnson, MD, FACC (1908 ̶ 1972)
Dr. Beauregard Johnson was the first Black American physician to be elected as a fellow to the American College of Cardiology. He was a pioneer in cardiac angiography and catheterization, helping pave the way for minimally invasive procedures. He was also one of the first cardiologists to bring attention to the high risk of hypertension and its disparate effects among the Black community.
Photo credit: Journal of the National Medical Association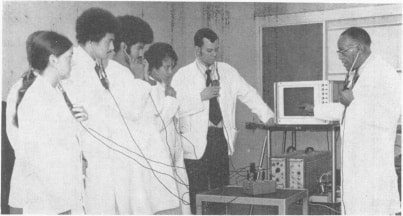 ---
Myra Adele Logan, MD (1908 ̶ 1977)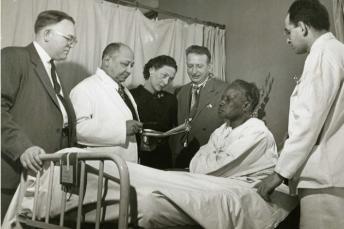 In 1933, Myra Adele Logan graduated from New York Medical College. She went on to become the first woman to perform open heart surgery. Dr. Logan's work also involved the development of antibiotics, including aureomycin; early detection and treatment of breast cancer; and x-ray processes that more accurately detected tumors.
Photo credit: New York Medical College
---
Louis Wade Sullivan, MD (1933)
Inspired by his own doctor growing up, Louis Wade Sullivan went on to become the only black student in his class at Boston University School of Medicine, where he later served as faculty. In 1975, he became founding dean and president of the Morehouse School of Medicine—the first predominantly Black medical school in the United States. Later in his career, he served as secretary of the U.S. Department of Health and Human Services, where he directed the formation of the Office of Minority Programs.
Photo credit: African American Registry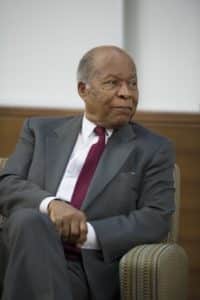 ---
Alexa I. Canady, MD (1950)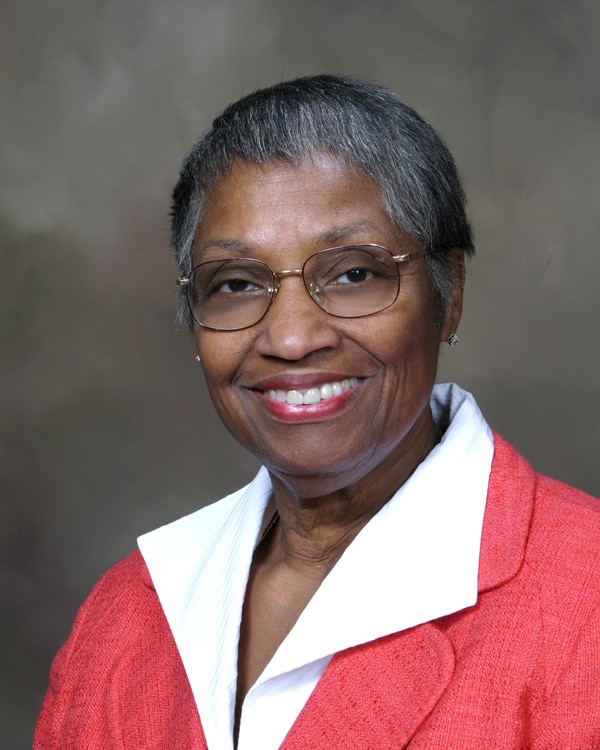 Dr. Canady received her medical degree from the University of Michigan and completed her neurosurgical residency at the University of Minnesota. She became the first Black woman neurosurgeon, and after only four years practicing at the Children's Hospital of Michigan, she became chief of neurosurgery at 36. Other great achievements include inventing a programmable antisiphon shunt to treat hydrocephalus (fluid accumulation inside the brain).
Photo credit: National Library of Medicine
---
To learn more about Black Americans who made remarkable contributions to healthcare throughout history, explore this comprehensive timeline.