Happy 25th Anniversary of Transradial Access!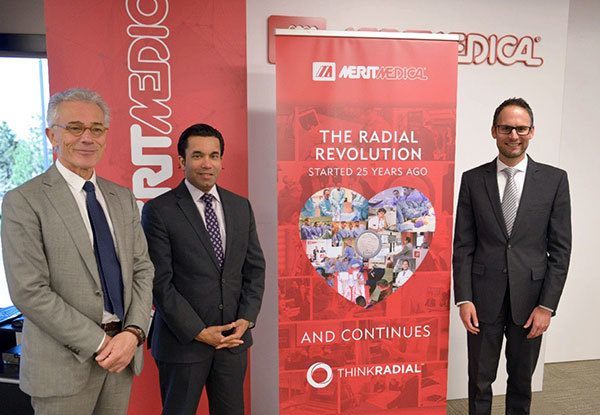 Today, August 24th, marks the date 25 years ago when Dr. Ferdinand Kiemeneij performed the first radial access angioplasty in the Netherlands. Merit Medical is so pleased to celebrate this landmark anniversary with the physicians around the world who practice this patient-centric technique and with patients who have had a radial intervention.
Congratulations to Dr. Kiemeneij and fellow ThinkRadial Course Directors Dr. Sandeep Nathan (IC- University of Chicago, Chicago, IL) and Dr. Darren Klass (IR – Vancouver General and UBC Hospitals, Vancouver, CAN) for your efforts to move this technique forward.