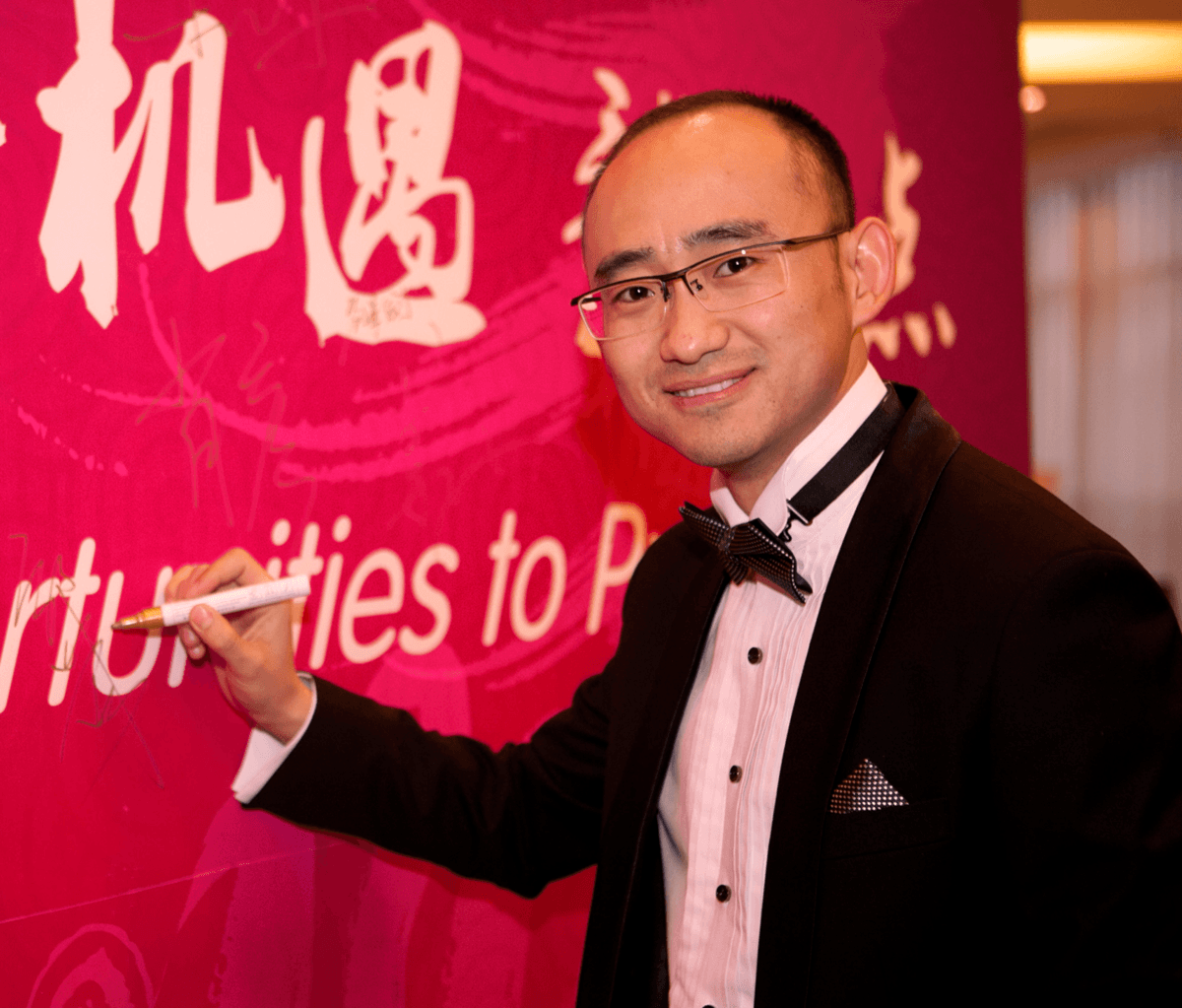 My Opportunities in China with Merit:
I started working at Merit 6 years ago as an Operations Supervisor. Before that, I worked at GE Healthcare under the medical system machines division in Beijing. I was promoted to Operations Manager after 1.5 years and was further promoted to my current position of Senior Operations Manager after another 2 years. My operations coverage has also been extended from Mainland China to the rest of the Hong Kong, Taiwan, Southeast Asia areas and Korea. The reason why I stayed at Merit is really simple and straight-forwarded: great people and plenty of opportunities.
Merit in Mainland China:
In 2010, I was one of 3 people working for Merit in a small 700-square-meter warehouse (7534 square feet). Now, I have a team of 10 people with 8 employees working at our newly-established 1800-square-meter (20,000 square feet) warehouse and distribution center handling distribution in Mainland China. One team member looks after the forecast and planning in Mainland China and the final team member is located in Hong Kong and provides operation supports to the region. Over the past 5-6 years Merit has dramatically expanded with a steady double-digit growth rate. We have increased the numbers of sales licenses to over 50. These licenses are issued by the Chinese government to sell medical devices within China. One of the major growth factors can be attributed to Merit's strong sales team, who work with 400 different distributors in China's key cities.
Facing the Challenge of Growth:
As a department head leading the Asia operation, I have built up a reliable, responsible and passionate operation team. I lead my team to overview the sales forecasts to establish a proper supply chain, while maintaining a high order fulfillment rate for the entire Asia region. Apart from managing Merit's warehouse in Beijing, we also have a third party logistics warehouse in Hong Kong as the regional distribution center.
Merit's Vision in China:
Being customer oriented is the main vision that I focus on. Operation is a supporting function that I have two groups to serve, my internal and external customers.  Sales and Marketing teams are my internal customers. Mutual understanding on their specific needs and special requests are the vital elements for me to provide necessary supports to them. Distributors and hospitals, who purchase our products are my external customers. My main focus is to lean the operation process in order to improve the order implementation efficiency; as well as improve the forecast accuracy and the order fulfillment rate.
Friends, Family and Football:
When I'm not analyzing supply/demand numbers, I like to play football with my friends, not American football but European football, "soccer". I also like to go to gym after work. The majority of my leisure time is spent with my family. I've been married for 8 years to my wife Yuanyuan and have two daughters. One is 5-years-old, her name is Sherry and her little sister has just arrived last month on March 29. I call her little beauty at the moment, but still haven't given her an English name. We are welcome to any suggestion!
https://www.merit.com/wp-content/uploads/2016/04/AllenGuo.png
1023
1200
Amy Swensen
https://www.merit.com/wp-content/uploads/2019/07/merit-medical-header-logo.svg
Amy Swensen
2016-04-28 08:30:39
2018-07-19 15:11:58
I Am Merit: Allen Guo