BUILT FOR BETTER BIOPSY
The TEMNO Elite Biopsy System offers the reliability you expect with new features designed to provide superior soft tissue samples and total procedure control. An added patient-safety option minimizes the risk of complications, particularly during lung biopsies.2 By listening to your feedback, Merit has modernized biopsy procedures with the TEMNO Elite—a device built for better biopsy.
Features & Benefits
SUPERIOR SAMPLES

Total Core Biopsy Technology
72% average larger size1
Adjustable Throw
(10mm or 20mm) provides precise sampling for a variety of procedural situations.
---
PROCEDURE CONTROL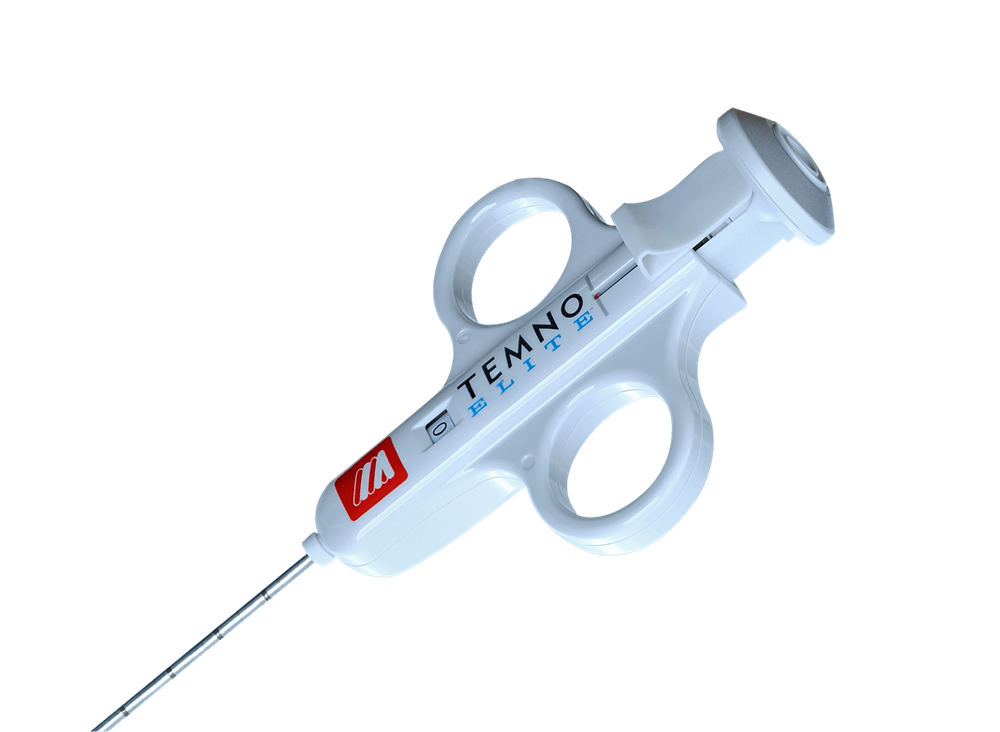 Sample Assist
"Hands-free" feature retrieves full tissue samples with a push of a button.1
Sharp Biopsy Needle
Designed to minimize tissue insertion force.
---
PATIENT SAFETY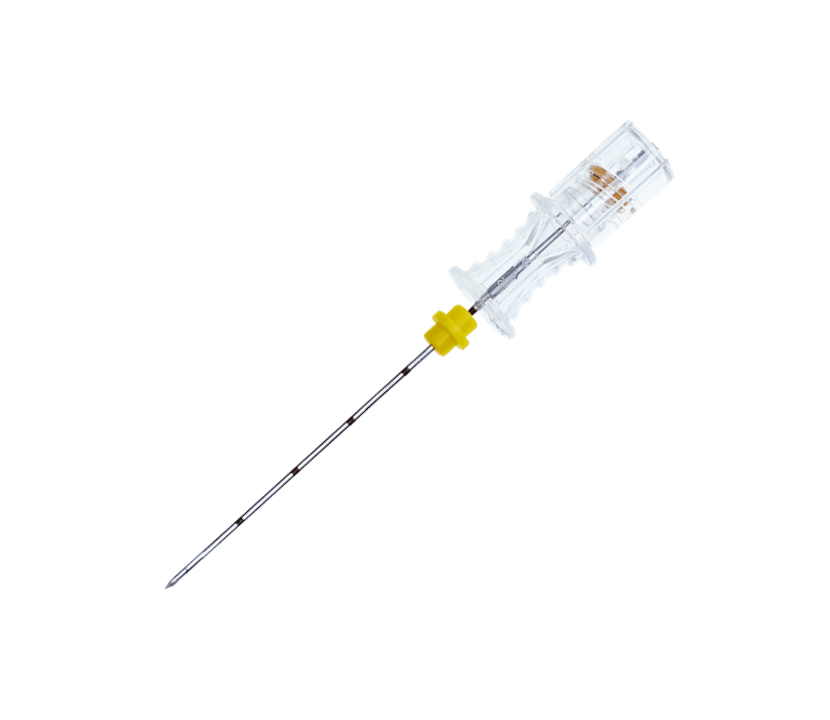 Valved Coaxial Introducer
Intended to minimize the risk of air entering the pleural space and fluid leakage.2
---
PROCEDURE VERSATILITY
Available In 6-20 cm Lengths

14G
Breast

16G
Kidney, Soft Tissue Masses

18G
Liver, Kidney, Thyroid, Soft Tissue Masses

20G
Lung, Thyroid, Soft Tissue Masses
---
REFERENCES
Internal testing with 18G. Data on File. Marketing Claims for the TEMNO Elite Device (ECN147270).
Internal Testing. Data on File. Validated with data from Valved One-Step™ Centesis Catheter. See product brochure (401273001/C, ECN99826).
Documents
Discover more about the TEMNO Elite by reviewing the product documents.
Loading...