BIPEDICULAR FOOTPRINT VIA UNIPEDICULAR APPROACH
The Arcadia is designed to achieve controlled, precise, targeted cavity creation in your vertebral augmentation procedures, whether your approach is unipedicular or bipedicular. This innovative steerable balloon catheter enables you to change trajectory once inside the vertebra, treating vertebral compression fractures and providing optimal results with limited morbidity associated with access points.
Video Gallery
INTRODUCING THE ARCADIA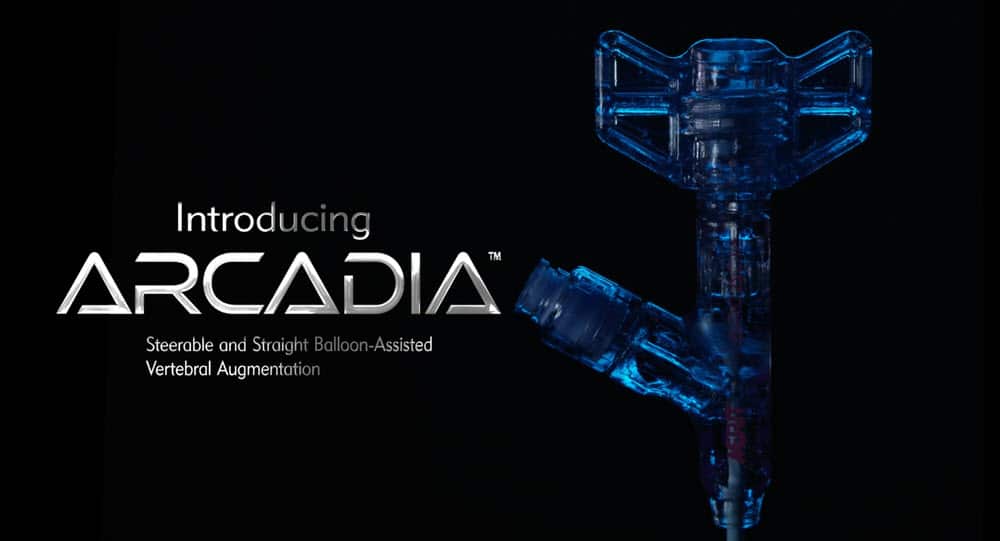 A revolutionary procedural solution, the Arcadia Balloon Catheter offers steerable technology to create a bipedicular footprint via unipedicular access while a larger volume balloon enables superior cavity creation and unmatched cement fill. Watch how.
ARCADIA IN-SERVICE VIDEO
Explore step-by-step instruction of Arcadia Balloon Catheter use, including tips for your procedures, in this helpful in-service video.
PHYSICIAN TO PHYSICIAN: THE BENEFITS OF STEERABILITY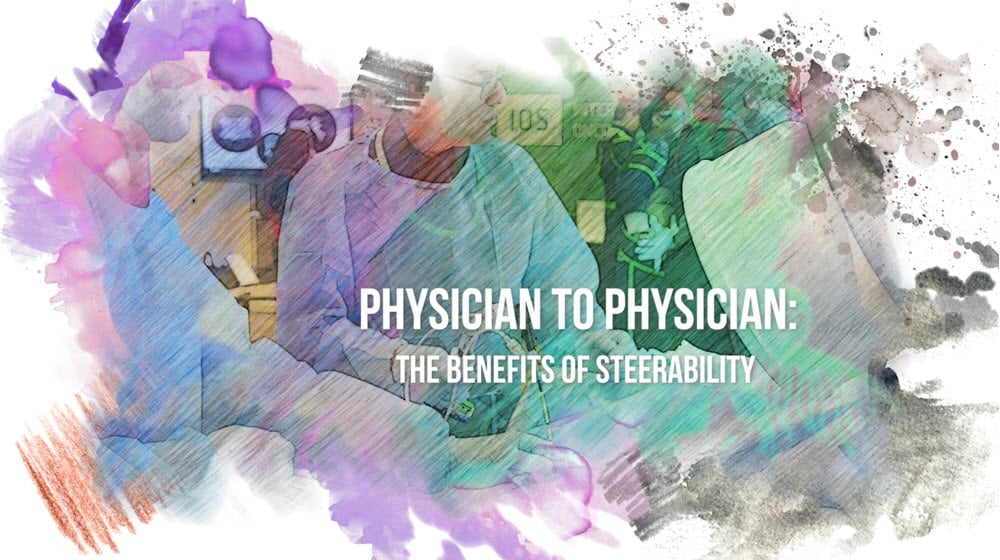 Watch as Jayson S. Brower, MD, Jack W. Jennings, MD, PhD, and David Shelley, MD, discuss why steerable technology is a must. From assisting in device placement and facilitating the anatomy of the spine to offering multiple patient benefits, physicians discuss its advantages.
Features & Benefits
[DESIGNED FOR…]
TARGETED CAVITY CREATION
Using the steerable PowerCURVE osteotome and steerable Arcadia Balloon Catheter together facilitates targeted channel and cavity creation in the vertebral body by modifying their trajectory once past the pedicle body junction.
[DESIGNED TO…]
REDUCE OPERATOR RADIATION & PATIENT MORBIDITY
The steerable Arcadia Balloon Catheter permits a bipedicular footprint via a single access transpedicular approach in many clinical scenarios, offering you the potential for reducing procedural and imaging time1 and additional access incisions.
[DESIGNED FOR…]
OPTIMAL CONTROL IN BALLOON EXPANSION
The steerable Arcadia Balloon Catheter is designed to inflate in the coronal plane in the biomechanically critical mid and anterior third of the vertebral body. Low compliance of the balloon results in less deformation as it inflates and reinflates, maintaining the balloon's predetermined shape.
Accommodates Diverse Anatomy and Pathology
High pressure (700 psi) and low compliance enables you to use the Arcadia Balloon Catheter in multiple vertebrae and a variety of fracture acuities, bone densities, and pathologies. Available in multiple sizes and volumes.

Precise, Controlled Cement Delivery
The Arcadia Balloon Catheter is compatible for use with a steerable cement delivery needle and variable viscosity cement that offers an exceptionally long working time. It also provides the option for handheld operation with quick-pressure relief syringe and/or remotely controlled delivery up to 20 ft from imaging equipment.
High Pressure, Reduced Compliancy, and Higher Volumes
Intended to restore vertebral height more evenly
Resheathing Tool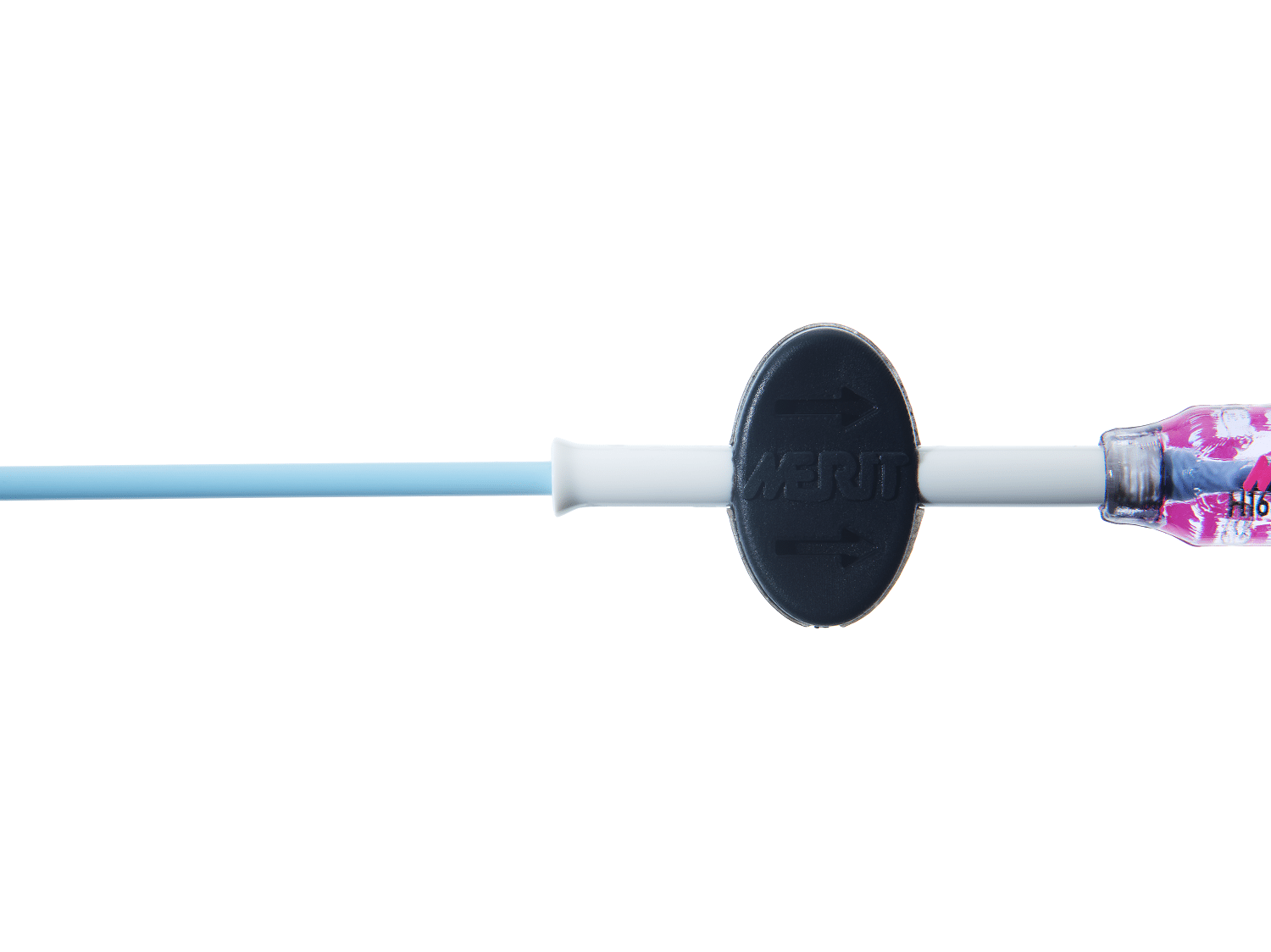 Locks into handle, reducing obstruction during procedures and providing ease of access when needed
Ergonomic Handle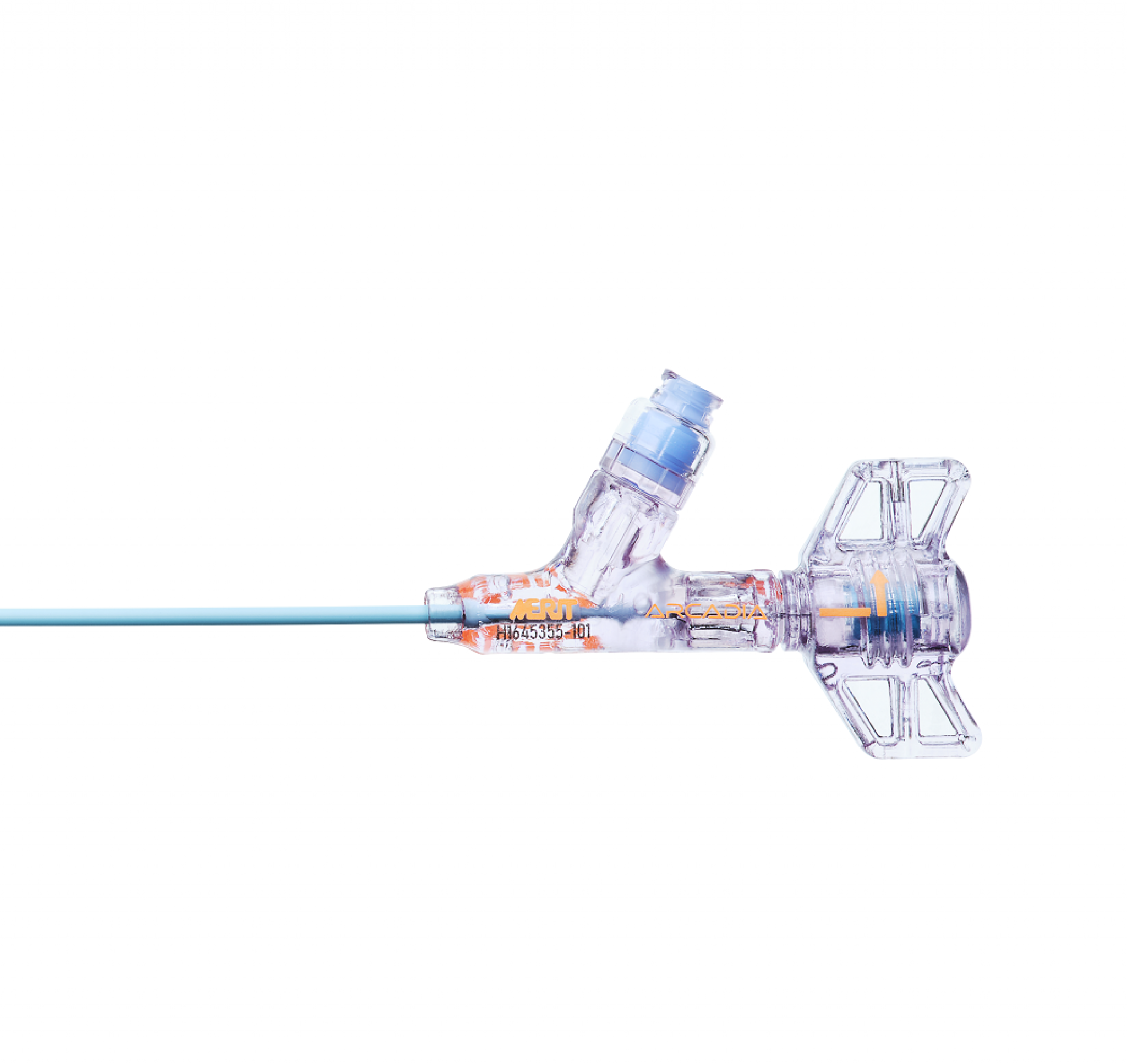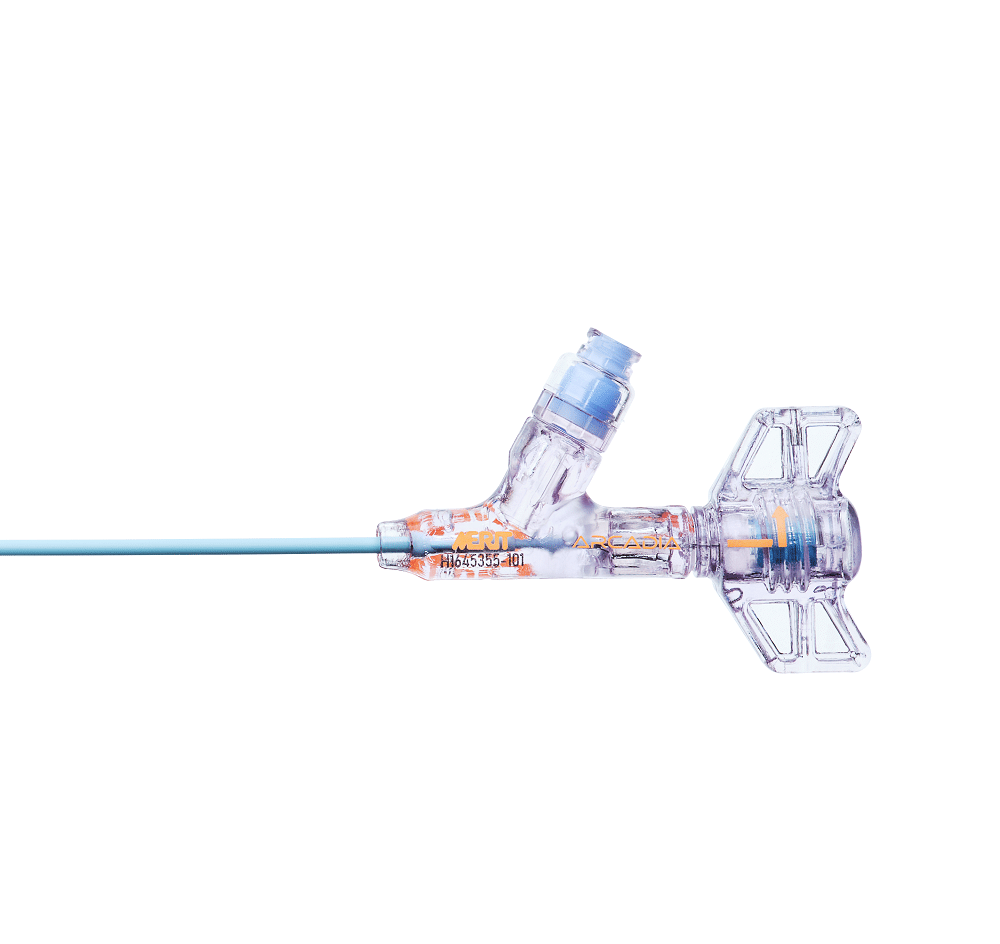 Handle design is low-profile for ease of placement and use
REFERENCES
1. Sun H et al. Pain Physician 2016;19(8):551–563.