Let's Get Healthy, Merit
We understand—we all live in a changed world. The pandemic has taken a toll on our health in many ways. Reports have shown that 61% of American adults reported experiencing undesired weight changes since the pandemic began, and being overweight is a risk factor for type 2 diabetes and prediabetes.
To help our employees get back on track to living a healthy lifestyle, we're rolling out the "Let's Get Healthy, Merit!" wellness campaign. Full of many opportunities to get healthy and stay there, this campaign is designed to help employees resume or create new wellness habits for long-term health.
We're excited to do this together. Here's what we have planned:
Complimentary Smart Choice Healthy Meal Option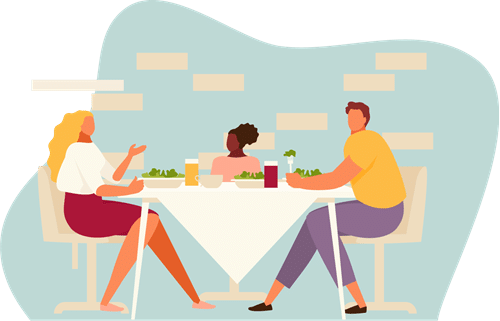 Merit Café – Salt Lake City
The Merit Café will offer a daily complimentary Smart Choice healthy entrée to Merit Salt Lake City employees starting August 9. Aimed at providing more nutritious options, these meals have been hand-picked and planned by Merit Chief Wellness Officer Dr. Priest, Merit Registered Dietitian Danielle Johnson, and Merit Chef Frank Lovato. Meals will include Merit Garden produce when possible.
Employee Walking Groups

Starts: November 2021
Did you know the US Department of Health and Human Services recommends 150 minutes each week of moderate-intensity exercise? This can include brisk walking! To help support your physical activity goals, we're starting employee walking groups at each Merit facility.
For more information, please email Dr. Priest.
KEEP AN EYE OUT FOR…
"We're Here to Help" Newsletters
Merit's "We're Here to Help" Newsletters are delivered to your inbox every other week. These will focus on finding normalcy and staying healthy during the pandemic with tips and recipes to add to your wellness routine.
National Diabetes Prevention Program
Learn more with these helpful flyers: National Diabetes Prevention Program Infographic | Pre-Diabetes Risk Test (English & Spanish). Dates to be announced soon.
Social Media
Do you follow Merit on social media? Stay up to date with health tips and wellness events happening at Merit by connecting with us over social: