HeRO® Graft Catheter Reduction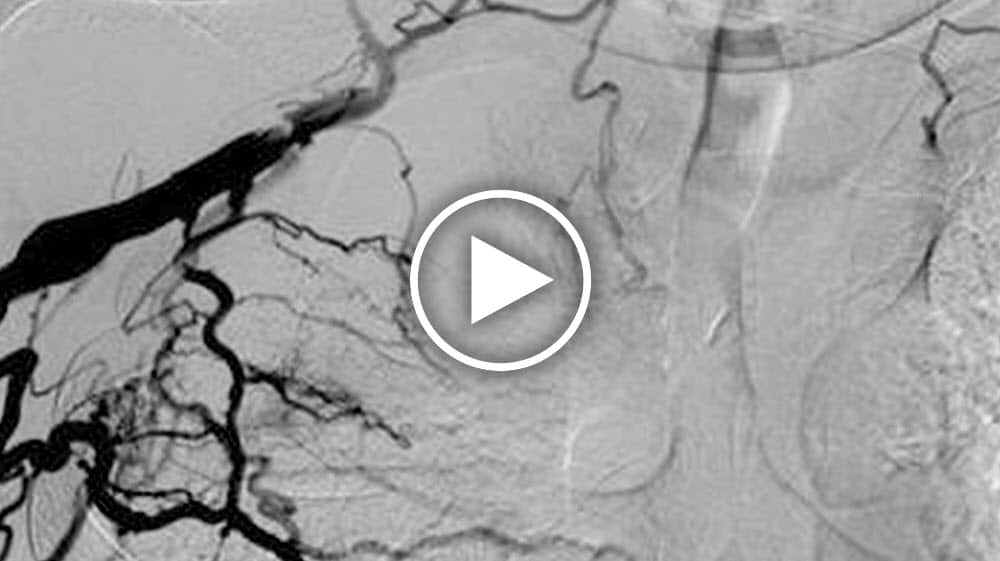 Dr. Jeffrey H. Lawson details the causes of central venous pathology and how the HeRO Graft provides durable treatment outcomes.
There are many potential advantages to the HeRO Graft in reducing catheter dependency including improved outcomes and cost savings.
HeRO Graft vs. Catheter
HeRO Graft has infection rates, dialysis adequacy rates, and patency rates that are comparable to traditional AV grafts. Catheters do not (see below).
KEY FEATURES
DEVICE
YES
NO
Infection rates comparable to AVG1
HeRO Graft
X
 
Catheter
 
X
Dialysis adequacy (Kt/V) comparable to AVG1
HeRO Graft
X
 
Catheter
 
X
Patency rates comparable to AVG1
HeRO Graft
X
 
Catheter
 
X
---
Cost Benefits: Hospital
23% average savings per year with the HeRO Graft compared with catheters2
Reduces catheter-related infections and hospital admissions3,4
Lowers interventions and associated costs by more than 50% compared to catheters1,5
---
Cost Benefits: Dialysis Center
Cost savings of over $3,100 (per patient/year) to the dialysis center when converting catheter-dependent patients to the HeRO Graft6
Impact of HeRO Graft in the Era of Dialysis Provider Bundling6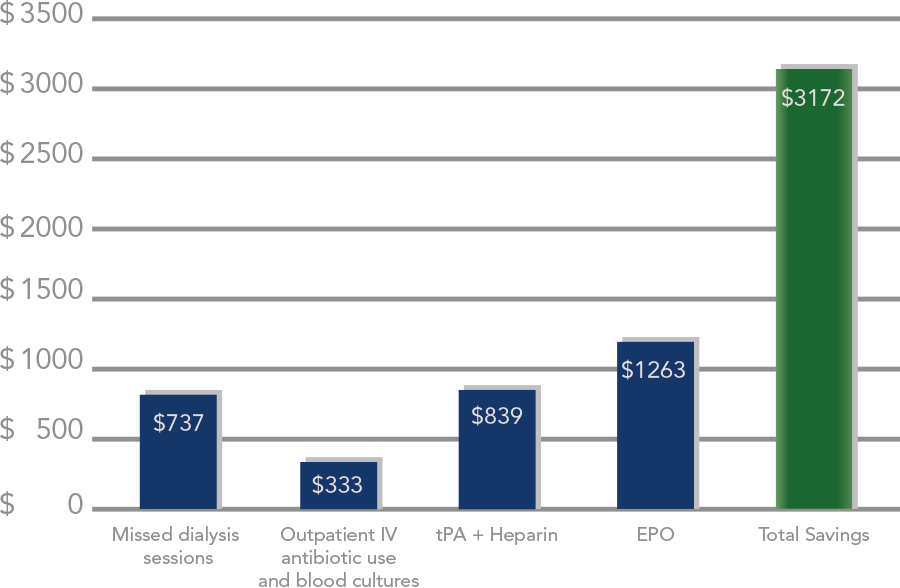 ---
References
Katzman et al., J Vasc Surg 2009; IFU: Comparisons to catheters and AVGs are from literature review on file.
Dageforde et al., JSR 2012.
Ramanathan et al., Infect Control Hosp Epidemiol 2007.
O'Grady et al., The Centers for Disease Control 2002.
Gage et al., EJVES 2012.
Yost and Dinwiddie, American Society of Nephrology (ASN), Nov 2010.
Forum of ESRD Networks, 2009; revised 2011
NKF Supplement, 12-10-4487_KBB 2012.