Features & Benefits
The Madison's 'little sister', the Madison Mini Bone Biopsy System direct-access 13G system has no drill but features a perforating cannula with removable handle. This minimizes exterior weight and size and is extremely useful for small rounded bones with little soft-tissue surroundings.
ACCURATE TARGETING of small lesions via tactile control & small gauge
Removable handle to MINIMIZE exterior weight
OPTIMIZED SAMPLE for sclerotic and blastic lesions
---
SYSTEM COMPONENTS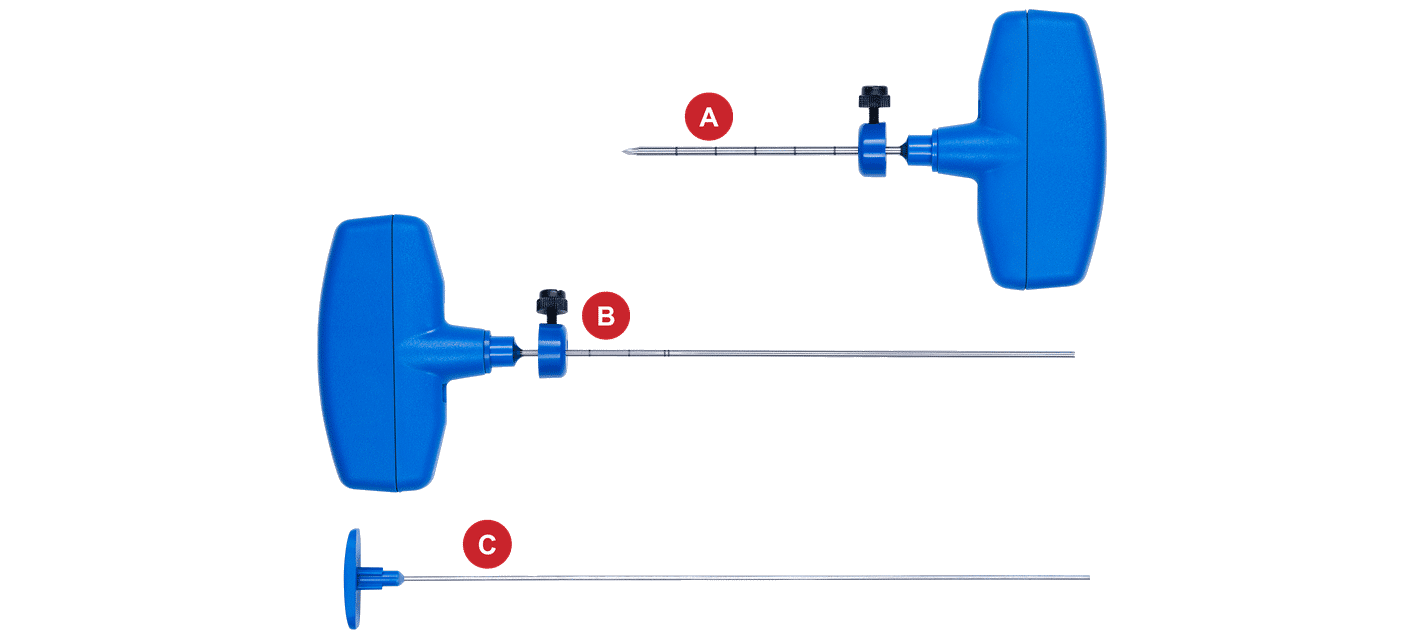 A – Trocar-tip stylet/perforating-tip cannula introducer (+ removable handle)      |      B – Clockwise trephine-tip biopsy needle      |      C – Ejector pin
---
INTRODUCTION METHOD
Using a direct approach, the Madison Mini System's introducer is delivered to the bone surface, rotating counterclockwise to reduce soft tissue trauma. The introducer is then anchored in bone and advanced clockwise. The screw-lock handle of the introducer may then be removed entirely to minimize weight before inserting biopsy needle.
Documents
Discover more about the Madison Mini System by reviewing the brochures and Instructions for Use.
Loading...
Order Information
Please note:
* Gauge sizes may be closest approximate
** Length refers to the working needle only and does not include additional handle length