LEARN MORE ABOUT THE VACLOK® NEGATIVE PRESSURE SYRINGE
The perfect tool for creating a vacuum pressure. With the VacLok to support clinicians by turning negative pressure into a positive experience.
Features & Benefits
Advantages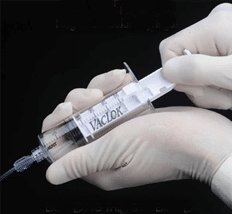 Plunger design holds negative pressure with ease, and won't inadvertently disengage.
Large wings and skid resistant thumb pad make syringe easy to grip and control.
Available in 20ml, 30ml, 60ml.
Can be used as negative pressure syringe or as standard syringe.
Four or six negative pressure settings (dependent on syringe size)
Proprietary Design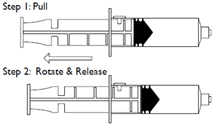 Only two-steps to lock negative pressure
Easy to use Ergonomic Effective
Documents
Discover more about the Vaclok® Negative Pressure Syringe by reviewing the brochures and Instructions for Use.
Loading...